Horlogist
The watchmaking workshop is a complete service, which offers a simple overhaul to the overall restoration of the watch, including a battery change, water-resistance revision or the sizing of a metal bracelet. A must for watch lovers, the Atelier Horloger at Le Bon Marché is open from Monday to Saturday.
Espace Horlogerie-Joaillerie, ground floor
For more information call +33 (0)1 44 39 81 40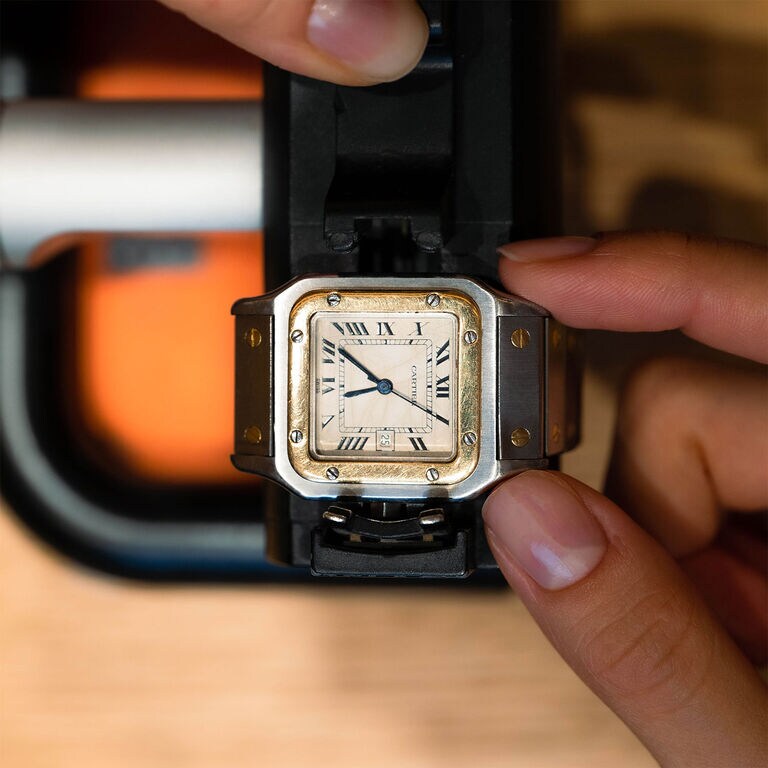 A timeless island in the heart of Le Bon Marché Rive Gauche
Michèle Trotignon, the watchmaker who is always on time, is an institution at Le Bon Marché. In fact, just ask on the ground floor: everyone knows where to find her workshop.
"It's true that this is a family business," admits the person who has been repairing, adjusting and patching up the mechanisms (and other watches) we wear on our wrists for 25 years now.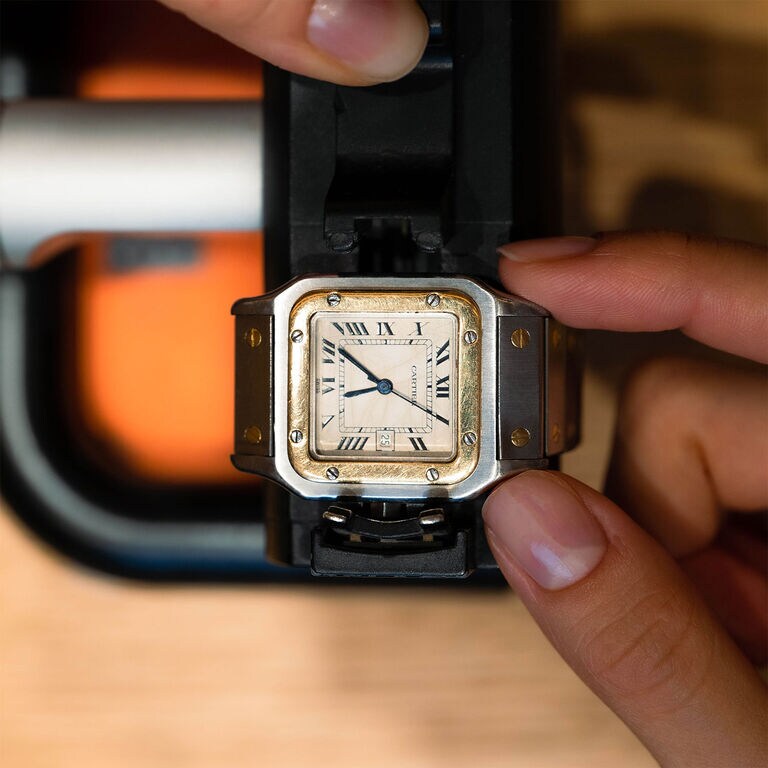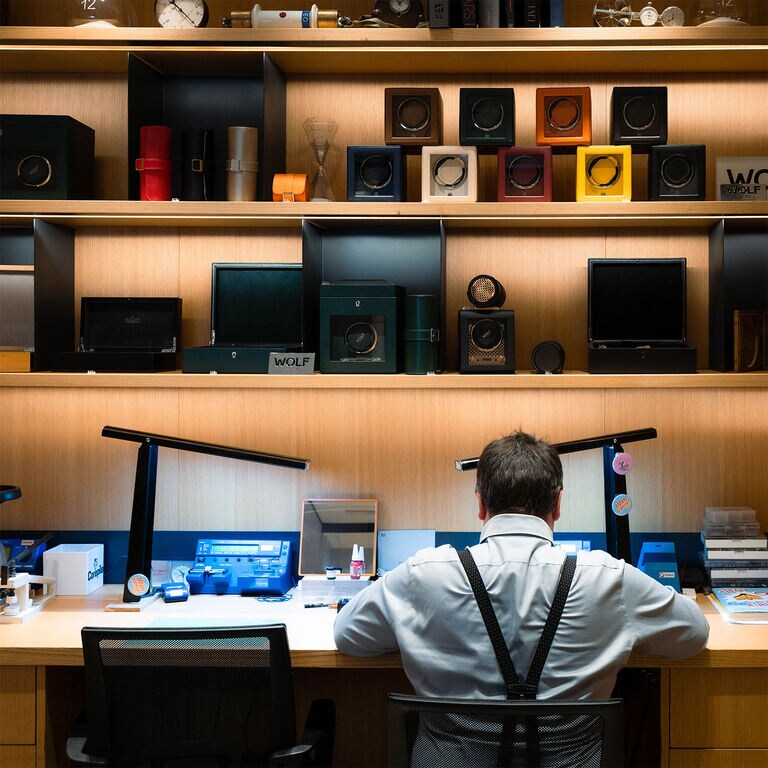 Four die-hard watchmakers
Bastien, Boris and the latest recruit, Richard, have thus become the "pillars" of the workshop. A fine team that welcomes with clockwork regularity a clientele of loyal local residents, who have followed it since the very beginning. The workshop is so in tune with the local community that it is the only shop at Le Bon Marché shop to close on Sundays because, logically, "the regulars come back without any problem on Mondays."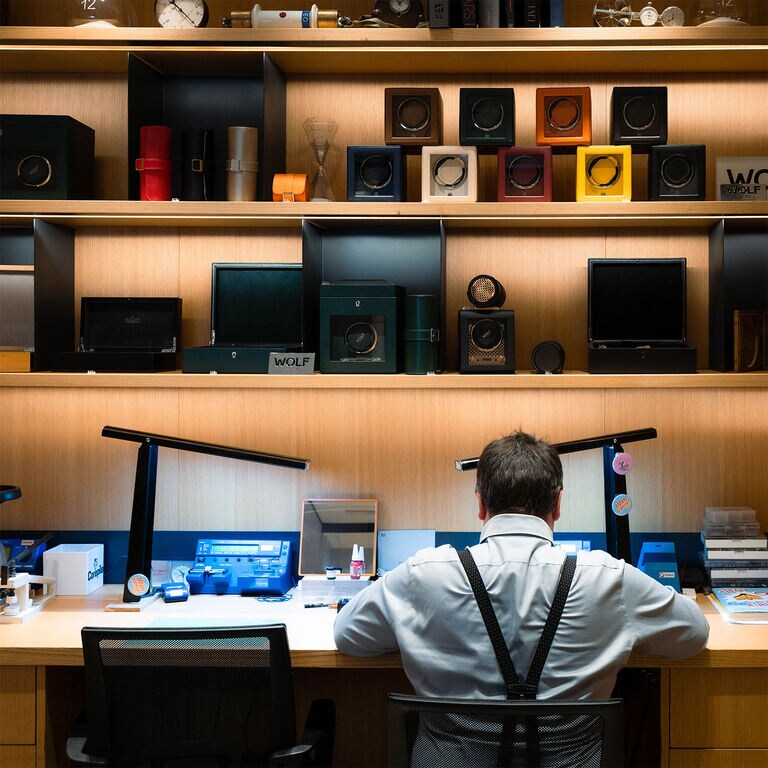 WATCHMAKING EXPERTISE AT LE BON MARCHE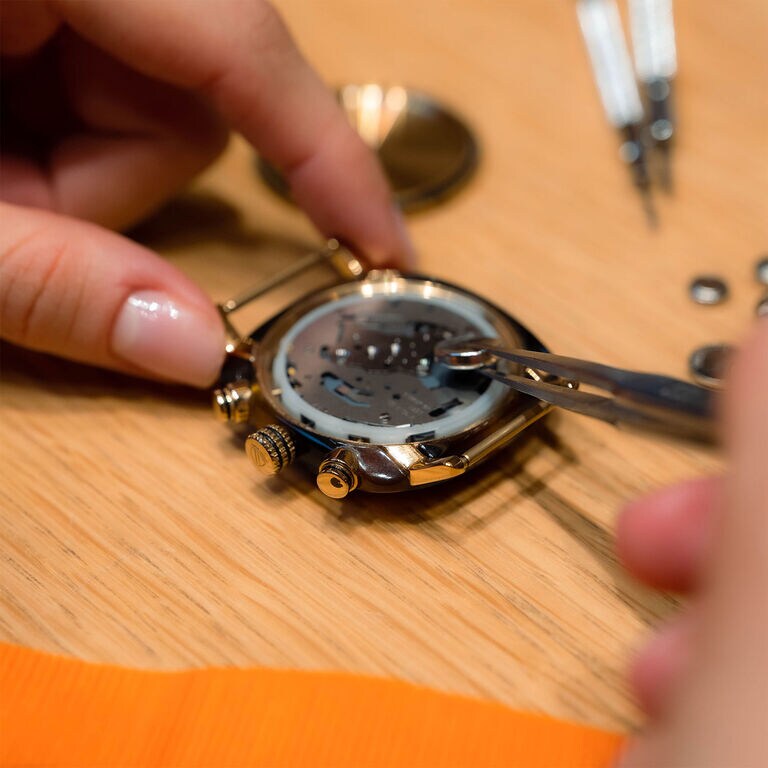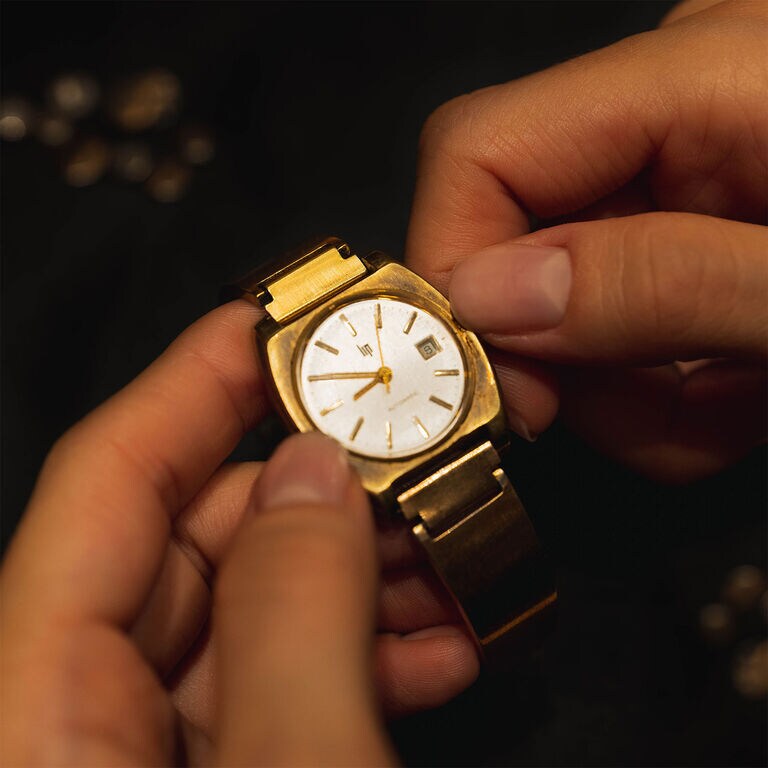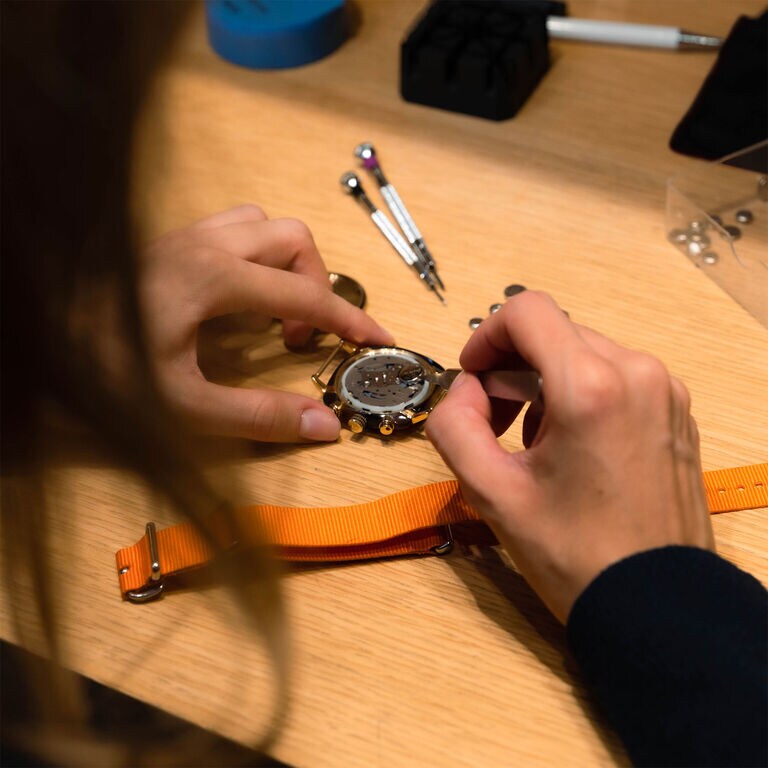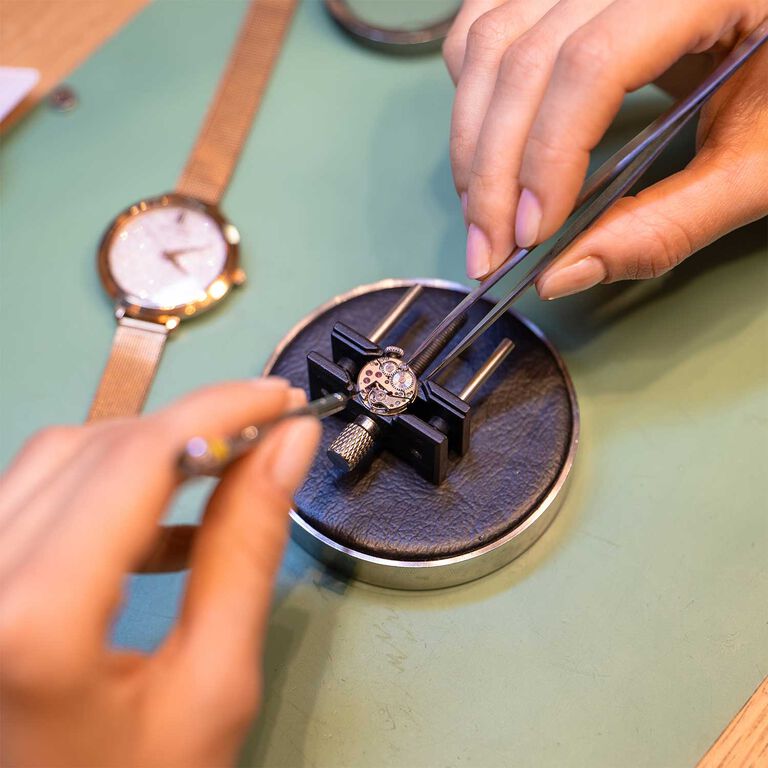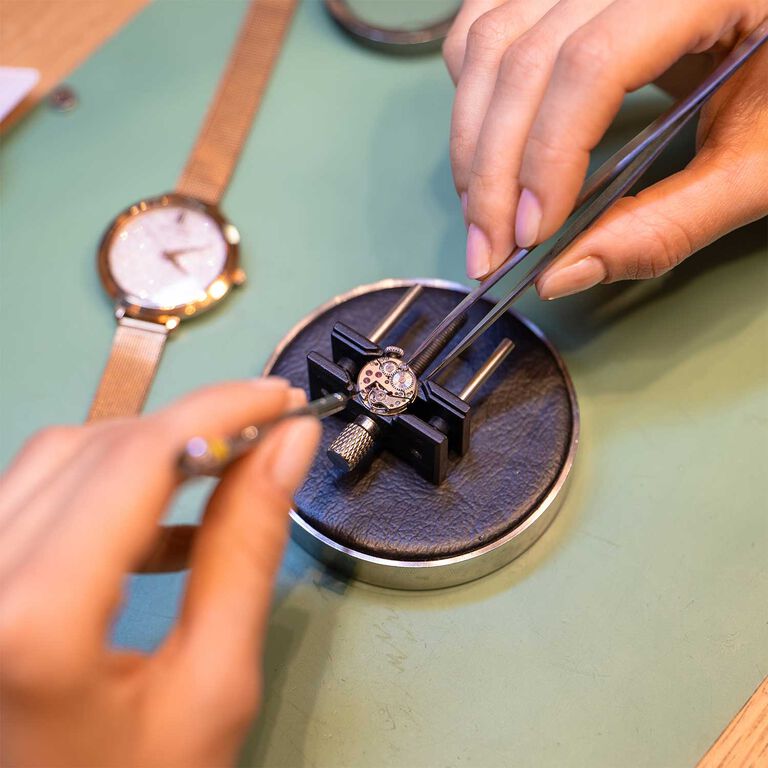 Stick battery (AA and AAA): €4.00
Button cell sold alone: €7.00
Short cell battery 1.5 (LR1 - E90): €7.00
Short stick battery 12V (E23A): €10.00
Hearing aid battery (10 – 13 – 312): €10.00
Battery installed with "battery well" (Swatch, alarm clock, etc.): €10.00
Battery placed on a pressure base and screwed in place: €15.00
Battery placed on the back with several screws (Jaeger LeCoultre, Chaumet, etc.): €22.00
Hermes battery (Battery + movement control - 1h minimum): €45.00
Cartier battery (Battery + movement control - 1h minimum): €45.00
Sizing (metal bracelet): €8.00*
*This service is offered for watches purchased in the watch department of Le Bon Marché.
Fitting of bracelets (leather, metal, rubber): €7.00
For all other services, please come to the workshop for an estimate.