Les Salons Particuliers
Designed as a cosy and intimate place, Les Salons Particuliers are located on the third floor of Le Bon Marché. Accessible by appointment only, this unique place is composed of four carefully decorated rooms.
Telephone: +33 (0)1 71 37 87 12
E-mail: shoppingservice@lebonmarche.fr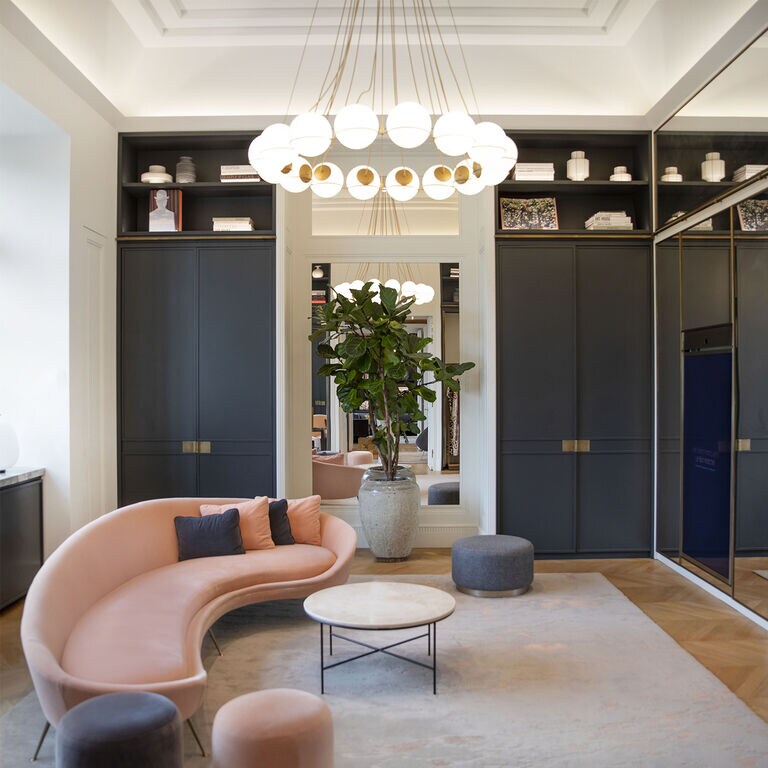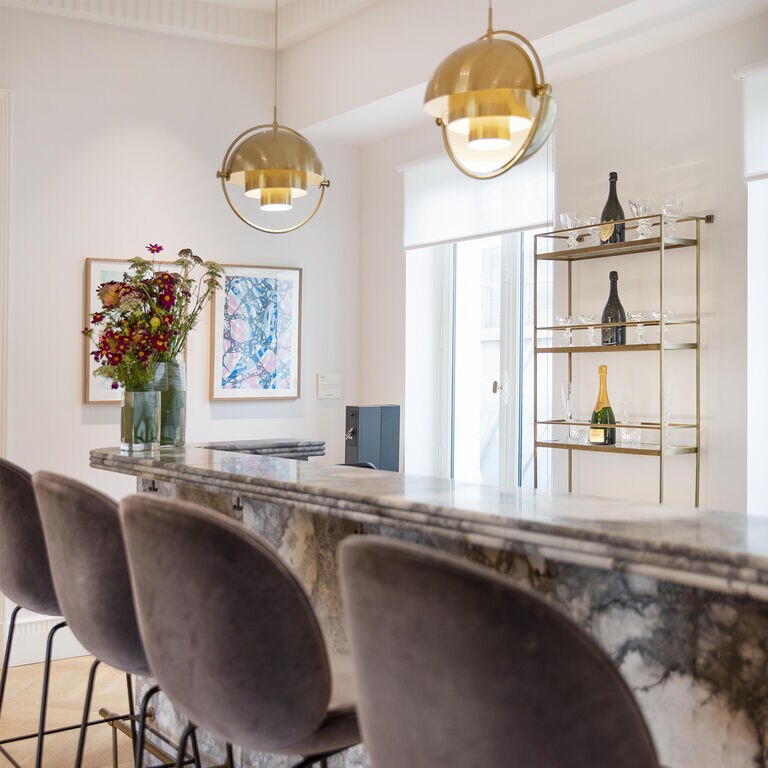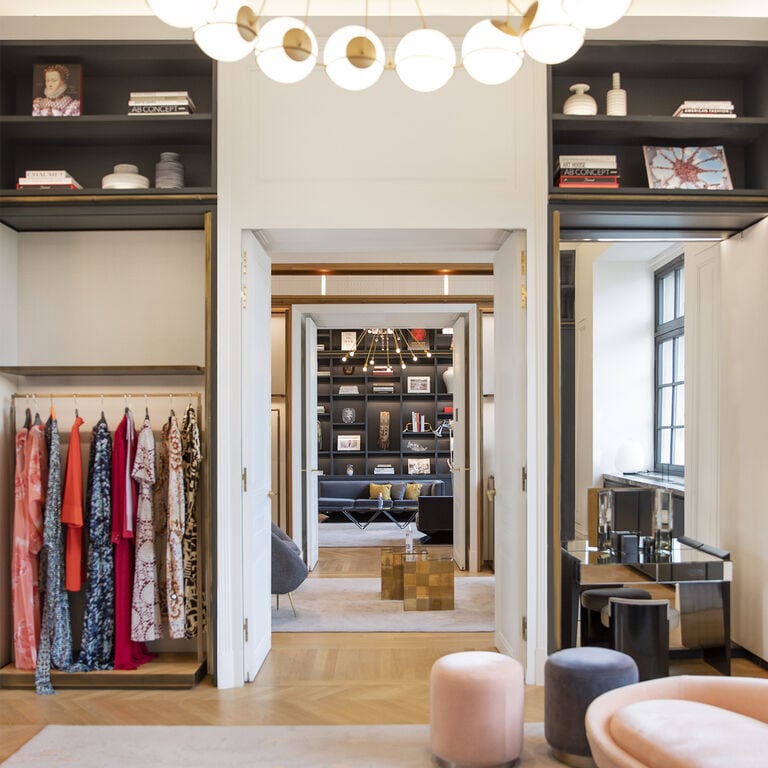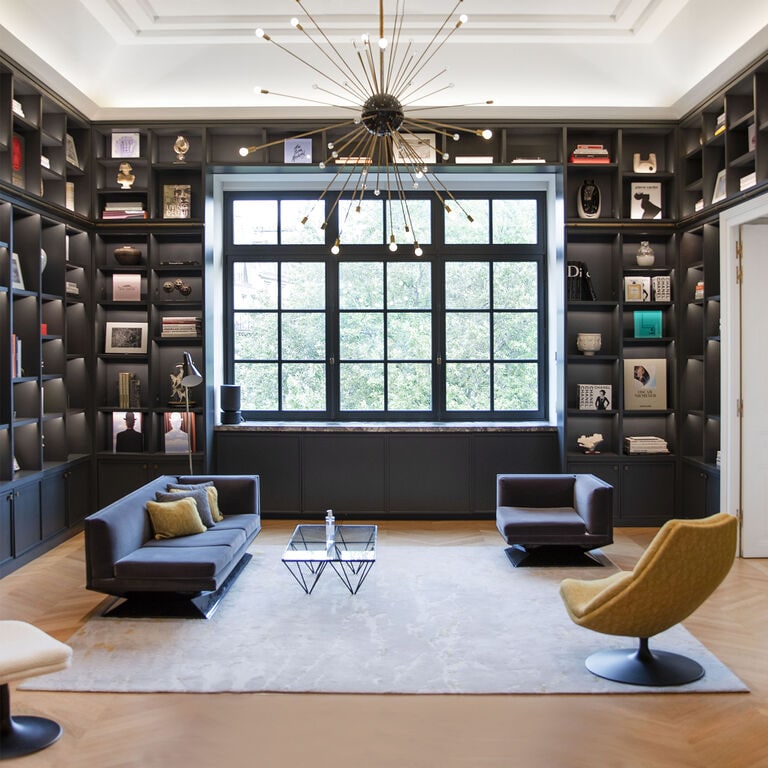 A Paris showcase
Designed like a Parisian flat and bathed in light thanks to the bay windows overlooking the Square Boucicaut, Les Salons Particuliers welcomes you in a warm setting. The round furniture blends with noble materials, such as the velvet of the seats or the marble of the bar at the entrance. Chandeliers, vases, books, paintings... When it comes to decoration, nothing is left to chance.
Did you know ? The historic offices of Aristide and Marguerite Boucicaut, founders of Le Bon Marché, were located in Les Salons Particuliers.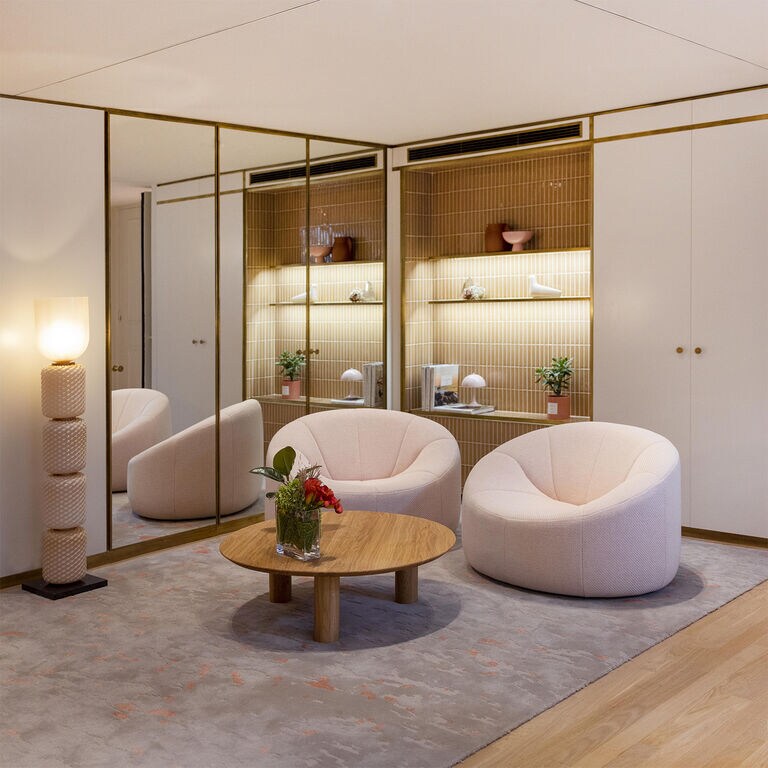 L'Institut Le Bon Marché
Push open the doors of the Le Bon Marché Institute to enjoy a moment of well-being, with exceptional brands and exclusive treatment menus.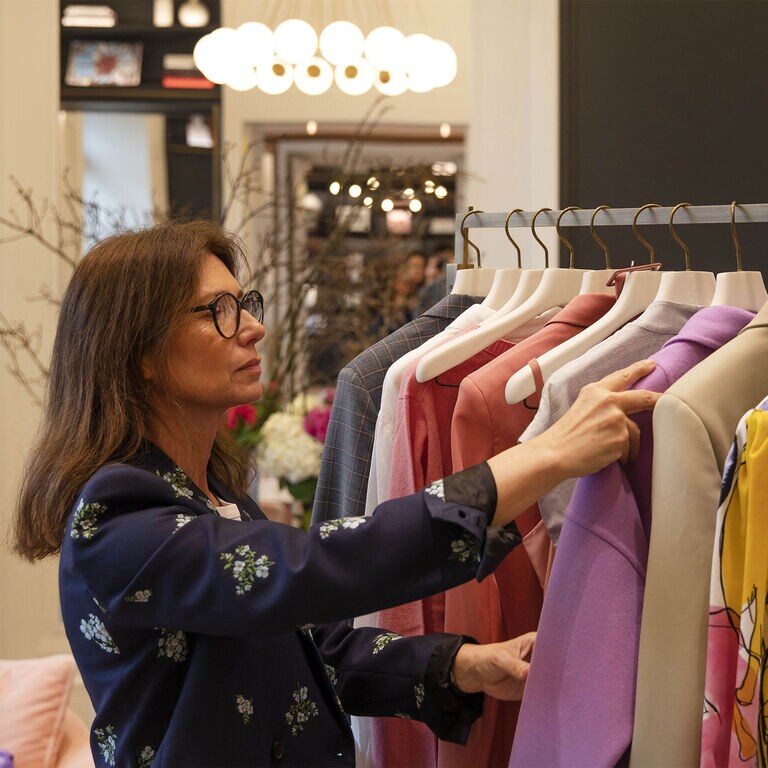 Private stylist
Nathalie, our private stylist, welcomes you to Les Salons Particuliers to help you make the right choice and give you her expert personalised advice.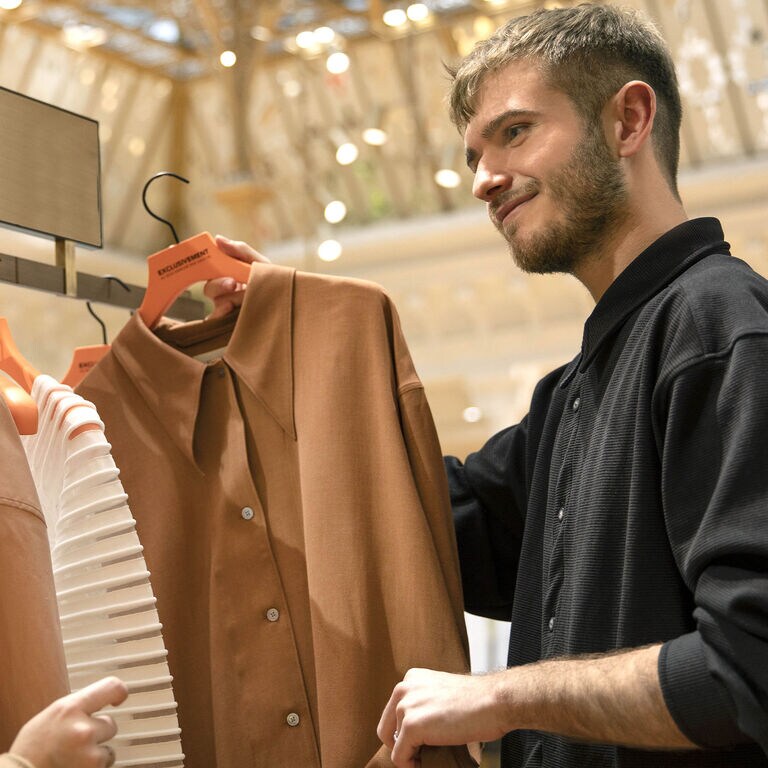 Personal Shopper
Looking for an outfit or a gift? Let yourself be guided by a Personal Shopper, who will accompany you throughout your shopping session. A unique experience also available remotely via a video link.