Tax refund
Take advantage of the tax-free service at Le Bon Marché Rive Gauche when shopping in store. Go to the 3rd floor and present your original passport and sales receipts to take advantage of various refund options.
Tax-free, 3rd floor
Information : 01 44 39 57 65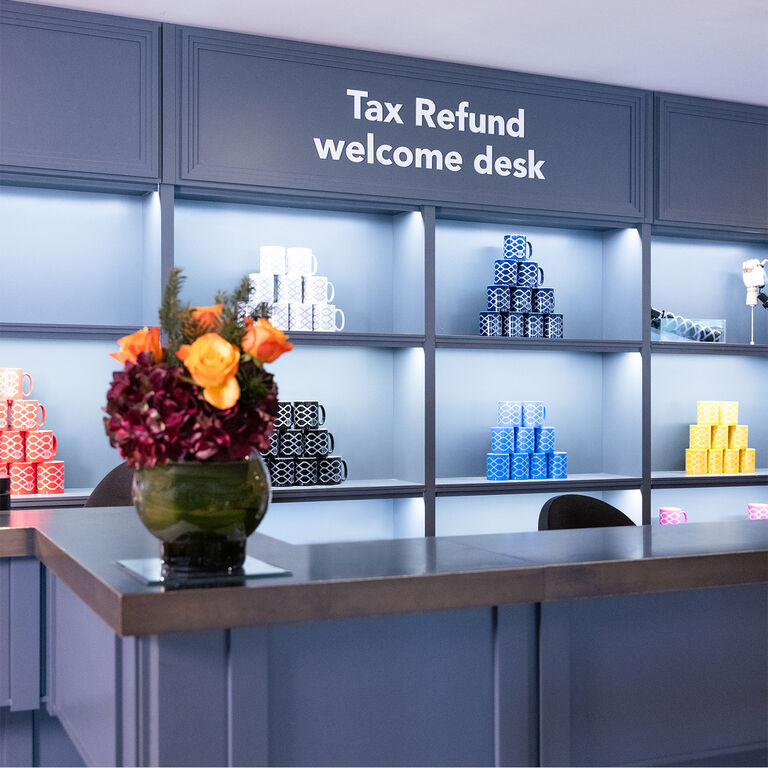 The conditions to benefit from tax exemption:
Make a minimum purchase of €100.01 in the last 3 calendar days, in the same shop.
Present your original passport and receipts at the Espace Détaxe (for Europeans, in addition to the original passport, present a consular card or residence card).
Among the various options available, you can choose to be reimbursed in cash directly in the store on the day of your purchase. An exported item cannot be refunded or exchanged.