L'Institut Le Bon Marché
If you want to recharge your batteries or offer a wellness break to one of your loved ones, visit L'Institut Le Bon Marché Rive Gauche. To accommodate you under the best possible conditions, we have designed an intimate, private and cosy space, to be discovered in September, with exceptional brands, exclusive treatment menus, beauty experts and tailor-made products.
Designed as a place entirely dedicated to beauty, L'Institut Le Bon Marché is located on the third floor, in the extension of the Salons Particuliers. A private location, perfect for a personalized experience and a unique moment of relaxation.
Telephone: +33 (0)1 71 37 87 13
E-mail: institut@lebonmarche.fr
Le Bon Marché accepts the cancellation of your appointment free of charge up to 24 hours before the date booked and undertakes to refund the full amount of the booking to the payment method used.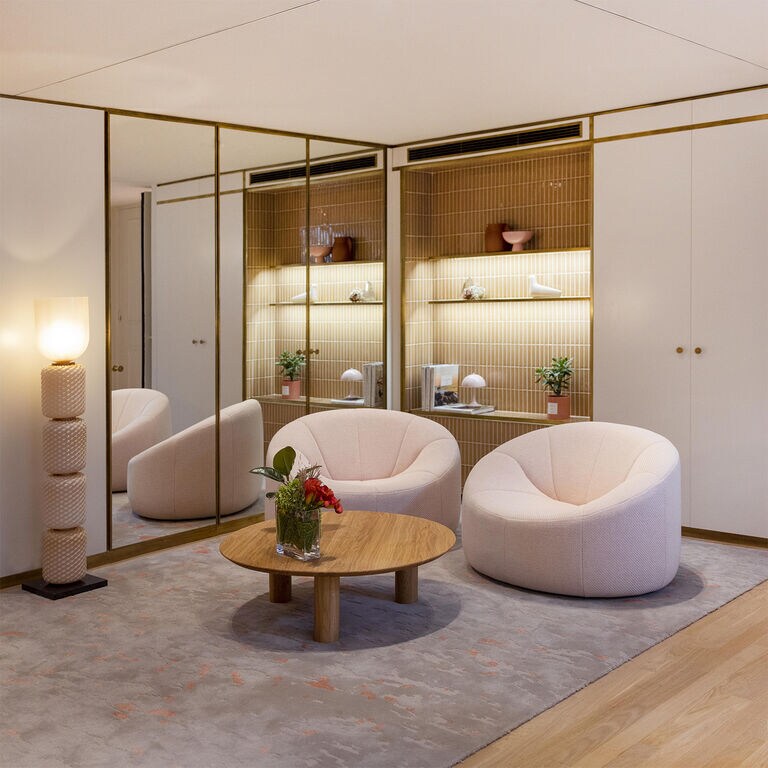 Marques d'exception et soins exclusifs
Pour présenter le meilleur de leur expertise et leurs prestigieux protocoles, les marques-partenaires Biologique Recherche, Dior et Guerlain installent leurs cabines de soins permanentes au Bon Marché.
Tout au long de l'année, les plus grandes Maisons de beauté, mais également des marques holistiques, des thérapeutes et des facialistes investissent à tour de rôle les trois autres cabines de l'Institut. La programmation est rythmée par un calendrier en constante évolution.
Services à la pointe, concepts innovants, nouvelles méthodologies : au total, une centaine de protocoles de soins corps et visages pour femmes et hommes viennent enrichir l'expertise du Bon Marché.
Pierre Paulin, fauteuil Pumpkin
© Adagp, Paris 2023
Offrir un soin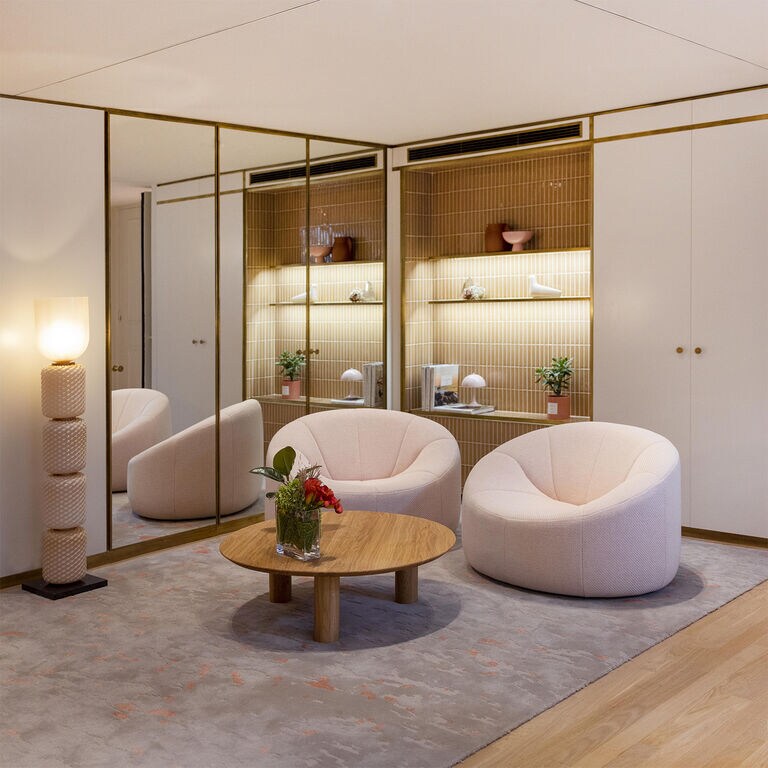 L'Institut Le Bon Marché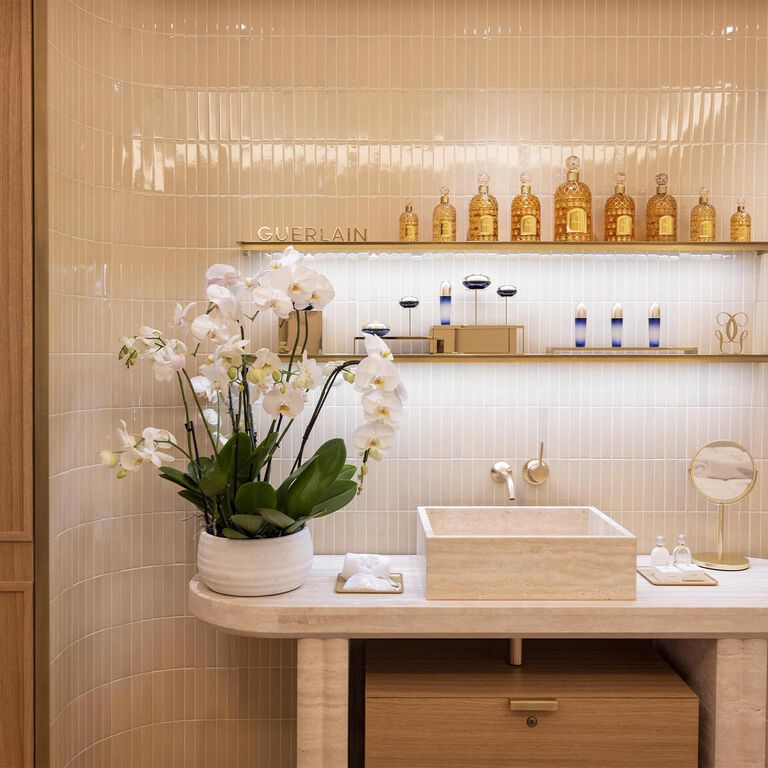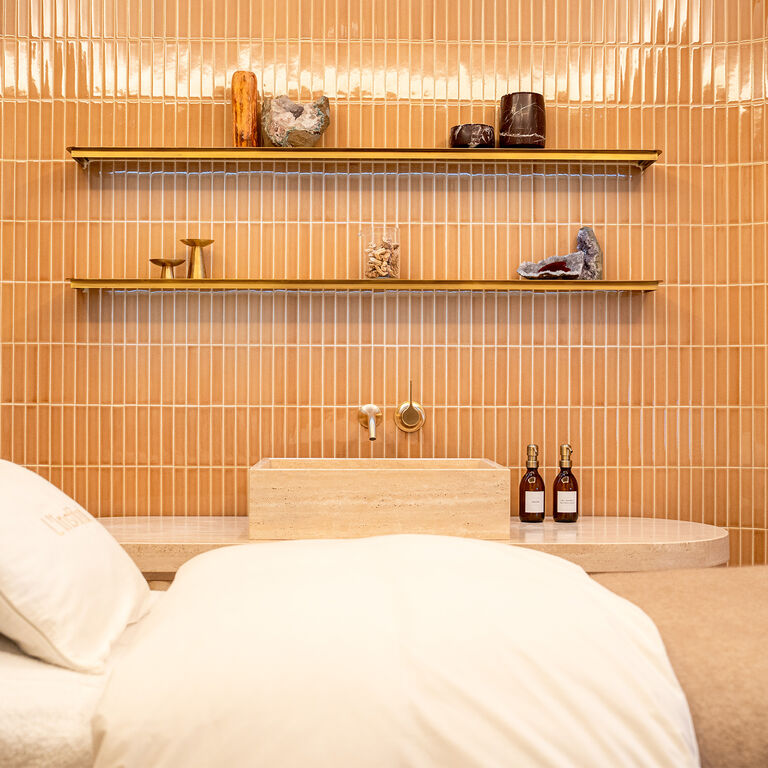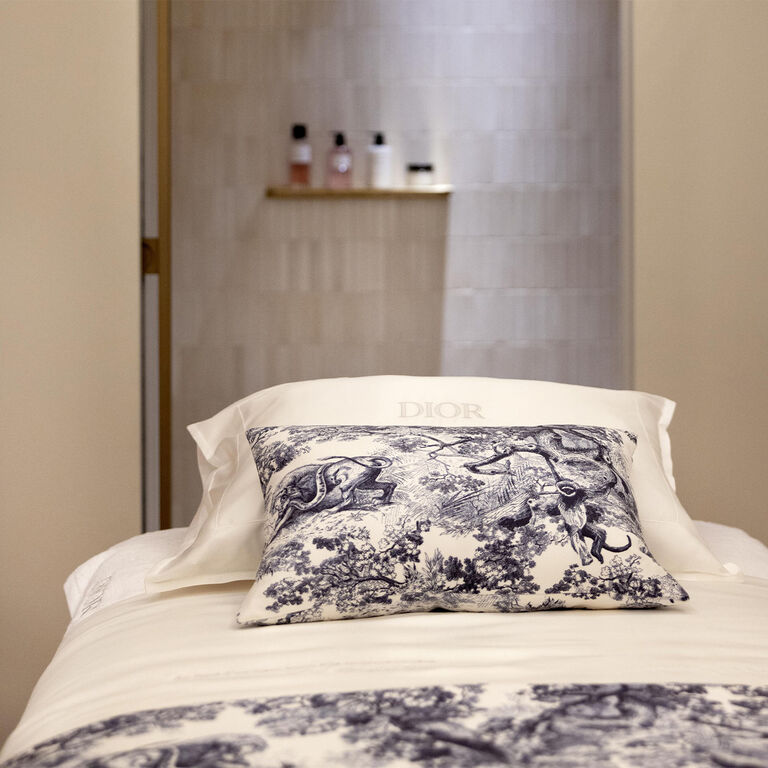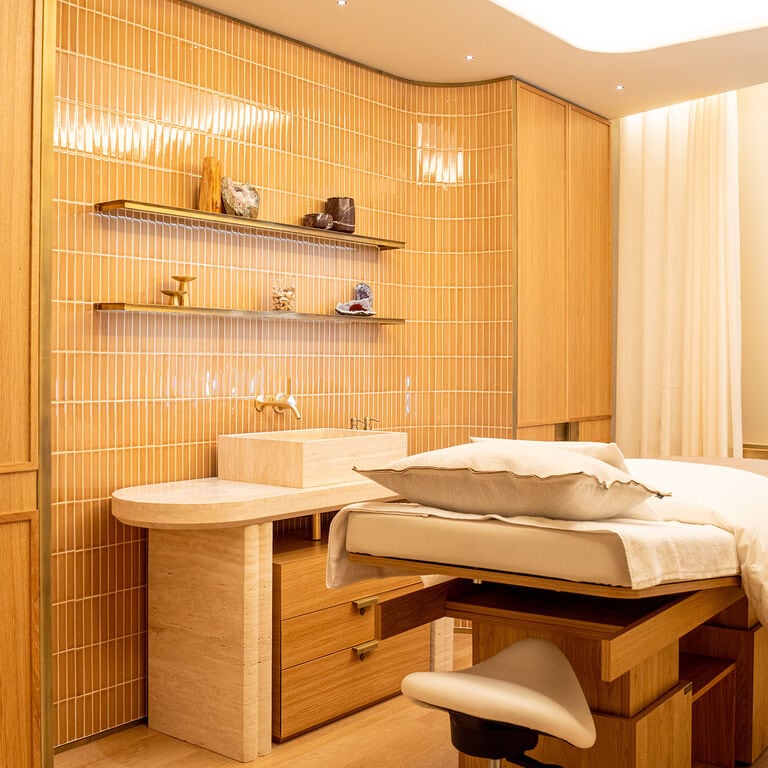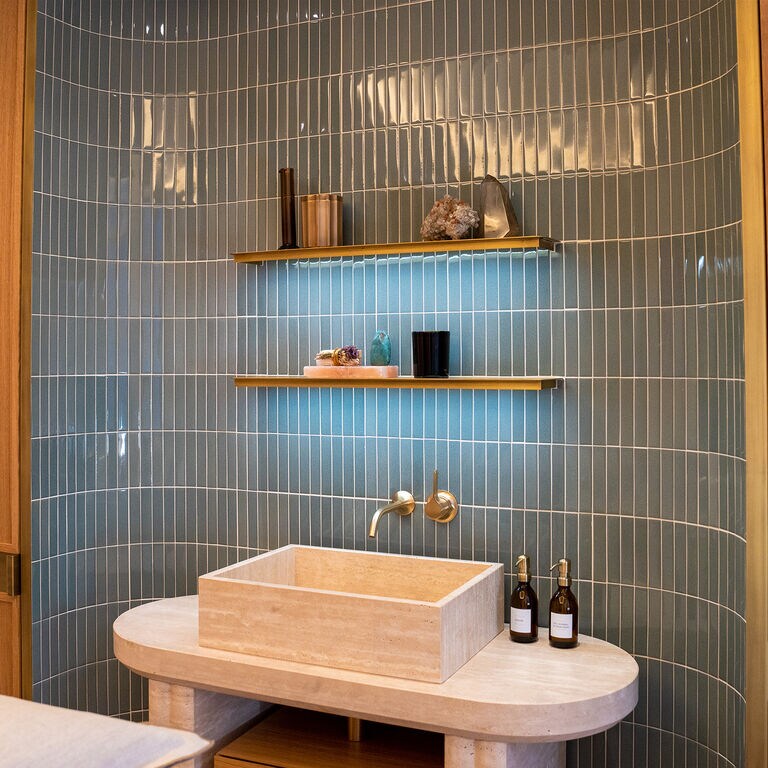 TREATMENT ROOMS: BIOLOGIQUE RECHERCHE, DIOR AND GUERLAIN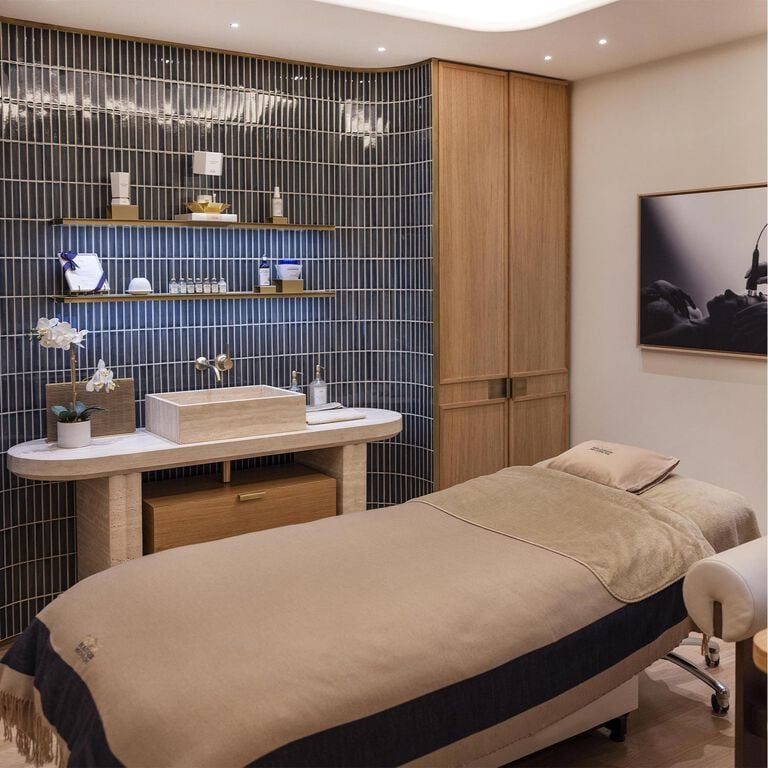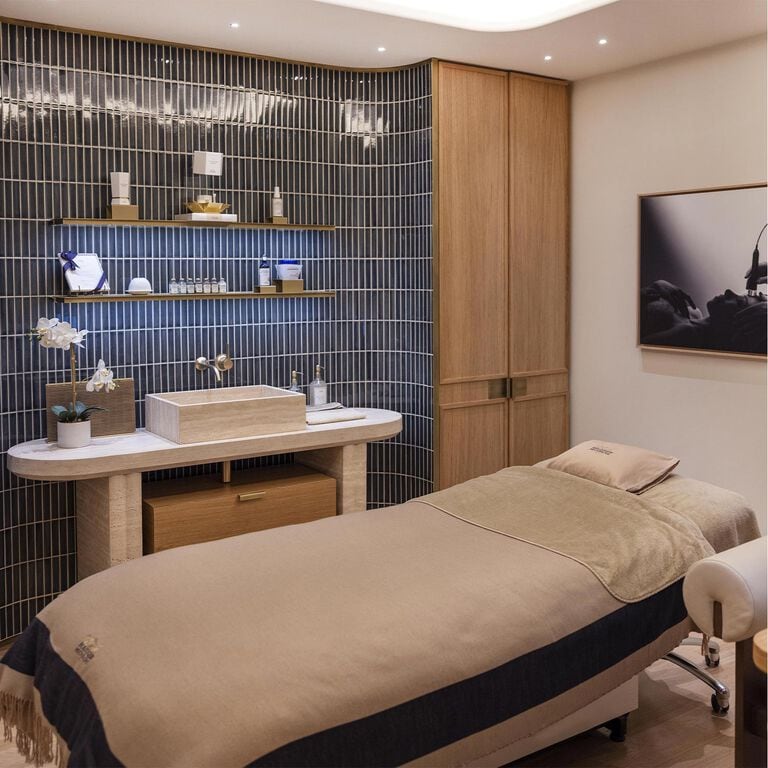 The Biologique Recherche treatment room
A scientific approach to care
Biologique Recherche stands out for its tailor-made and scientific approach to care. Be guided through a three-step methodology: the assessment phase, the initiation phase and the care phase.
After a personalised dermo-cosmetic diagnosis, an expert will define the treatment adapted to your skin type for the face or the body. Based on a range of very powerful natural products, each treatment regenerates the epidermis in depth.
Before making an appointment, remember to call Biologique Recherche to find out if there are any contraindications.
©Le Bon Marché Rive Gauche
Book Now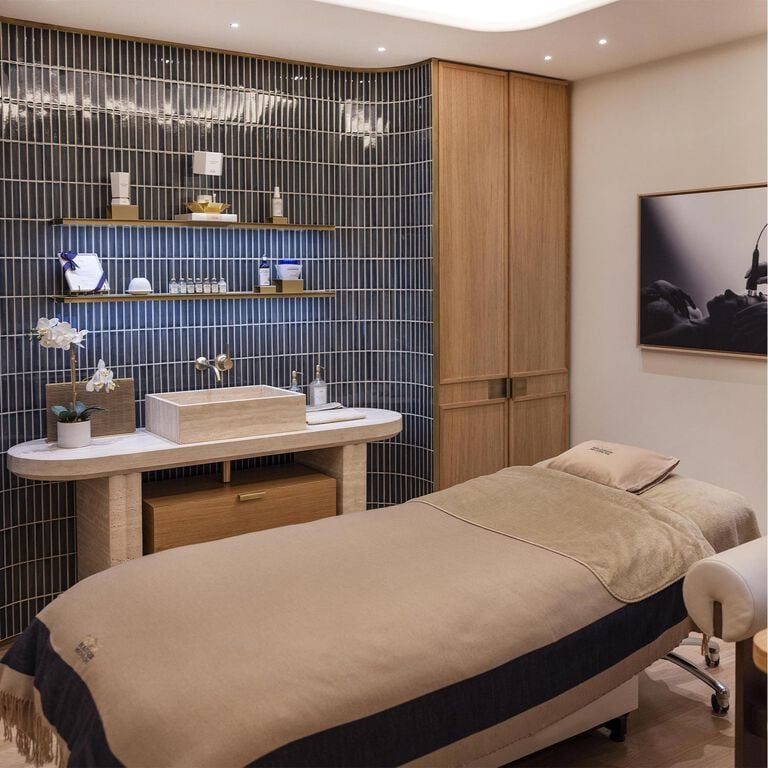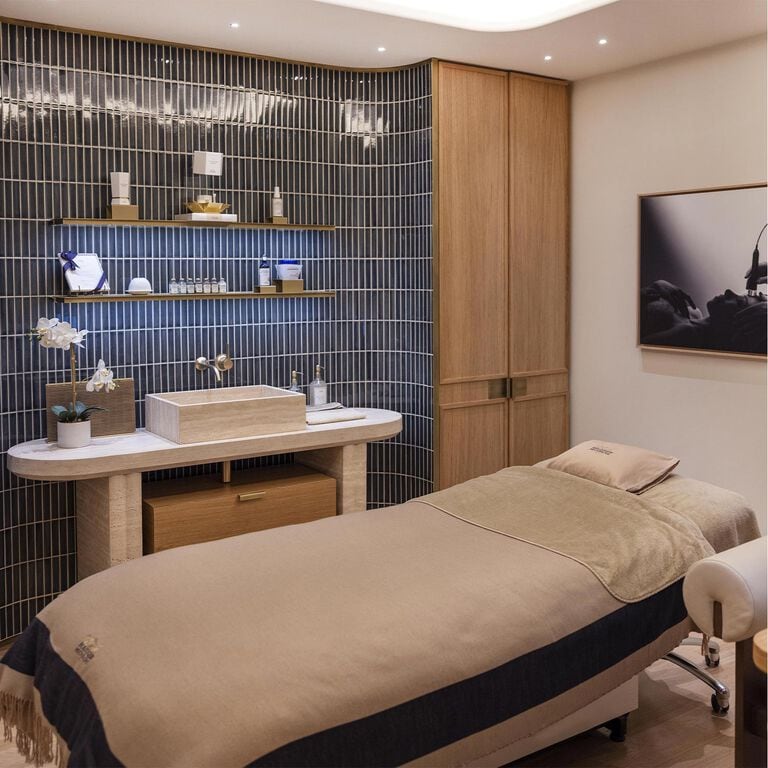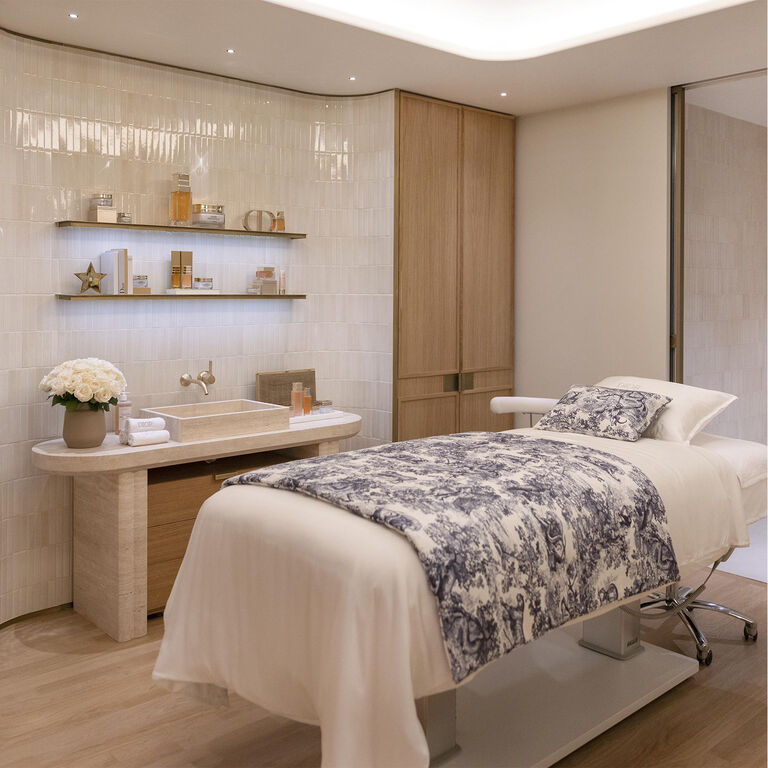 The Dior treatment room
Manual expertise and state-of-the-art technology
The Dior skincare philosophy considers each guest holistically, with a physical, emotional and psychological approach to beauty. To offer you an exceptional moment of well-being, Dior is committed to transforming the skin in an immediate and lasting way, thanks to an exclusive combination of professional formulas, manual techniques and advanced technologies.
The Dior Prestige range offers the extraordinary life-giving power of the Granville Rose in exceptional care products. An experience where tailoring reaches its peak.
©Le Bon Marché Rive Gauche
Book Now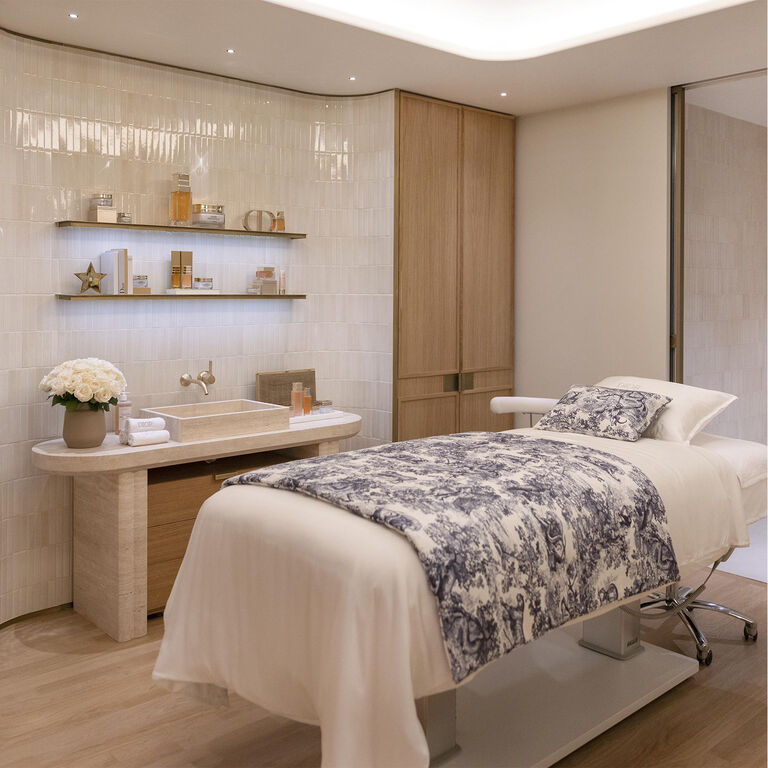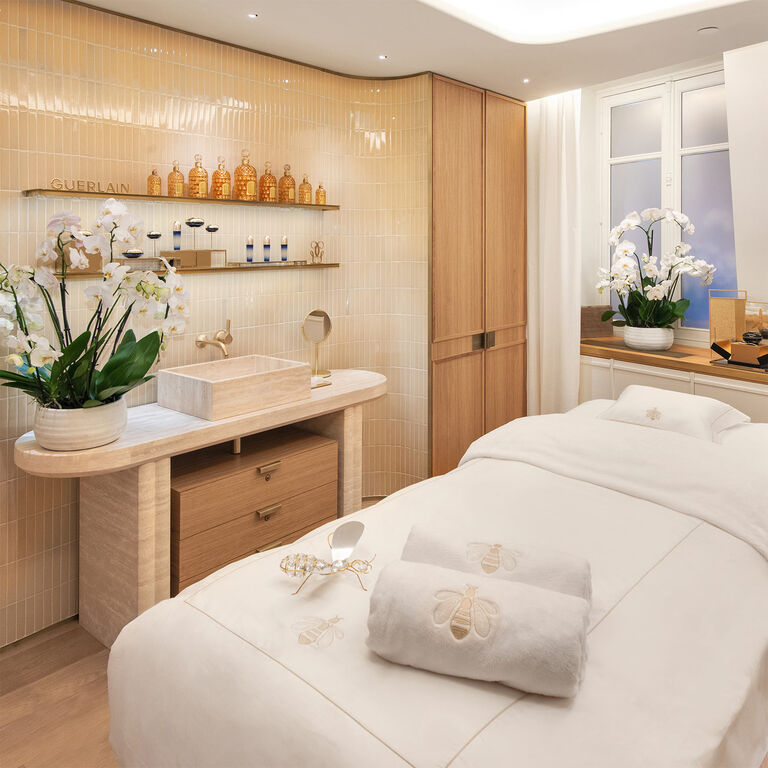 The Guerlain treatment room
A beauty moment beyond the treatment
Experience a magical moment of beauty at L'Institut Le Bon Marché, where Guerlain reveals its science of tailor-made well-being. Reflecting the soul and emotions, the skin writes the story of a life. Taking care of skin through the quality of the gesture means taking care of it as a whole. This philosophy is the very nature of Guerlain.
A Guerlain treatment is an absolutely essential moment for you. All the senses are awakened by the gestures of the beauty experts. They are attentive to all signs and take care to maintain a reassuring atmosphere, conducive to letting go. An experience beyond care.
©Guerlain
Book Now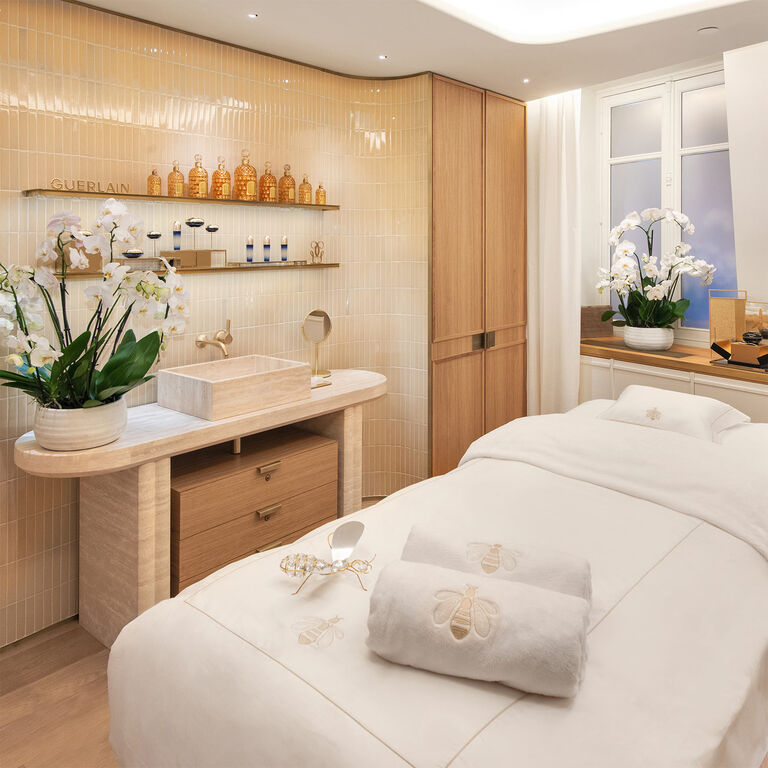 Les soins signature exclusifs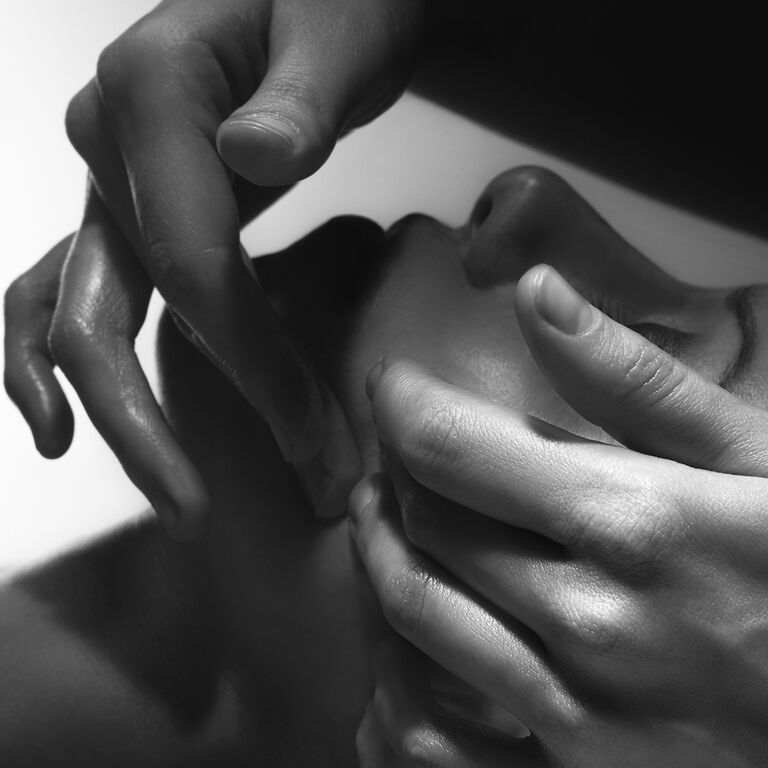 Biologique Recherche
Soin signature Bon Marché
Un temps pour soi lors duquel vous retrouvez l'efficacité des soins visage Biologique Recherche associée aux dernières innovations de soin des zones les plus sensibles du visage que sont les contours des yeux et des lèvres. Ce soin s'accompagne d'un moment de détente revitalisant pour le corps.
90 minutes – 250 €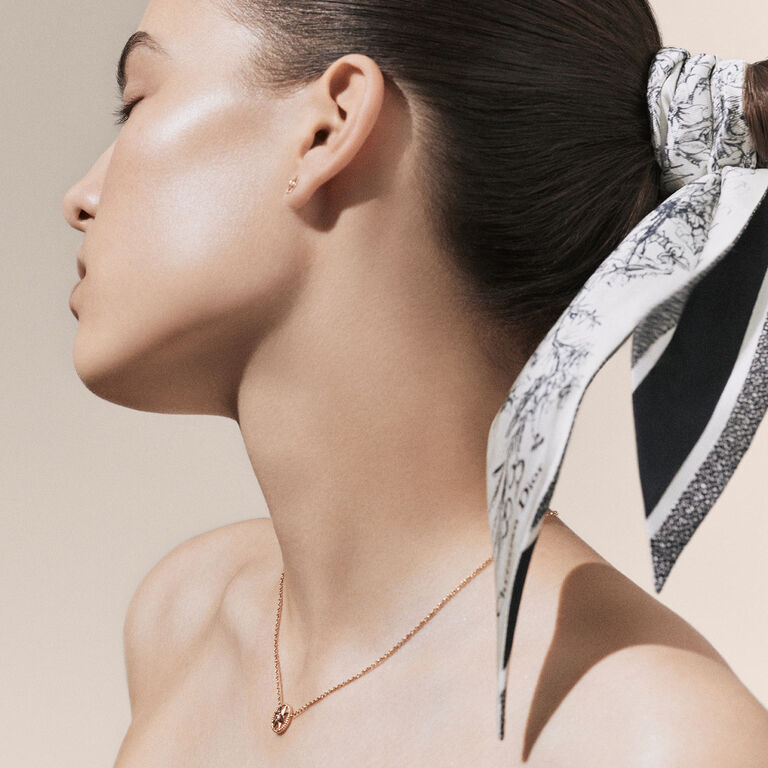 Dior
Le Soin Signature Le Bon Marché Rive Gauche « Éclat Détox »
Le soin détoxifiant qui cible les toxines. Un modelage sous un bain de vapeur, suivi de l'application d'un masque thermo-chauffant, élimine les impuretés et relance la circulation d'énergie au cœur de la peau. Le teint est unifié, la peau éclatante de vitalité.
60 minutes – 190 €
Guerlain
Le soin visage exclusif Le Bon Marché Rive Gauche "Age Re-verse"
Guerlain présente son nouveau soin développé en exclusivité pour Le Bon Marché : Age Re-verse. Au rythme d'une musique féérique, vivez l'énergie d'un protocole booster qui associe la magie d'un soin anti-âge global aux bienfaits du Reverse Skincare et de la LED.
90 minutes – 200 €
EXCLUSIVE OFFER
You can book and pay for your treatment online. Your service may be reimbursed according to the conditions of the exclusive offers detailed in the treatment cards.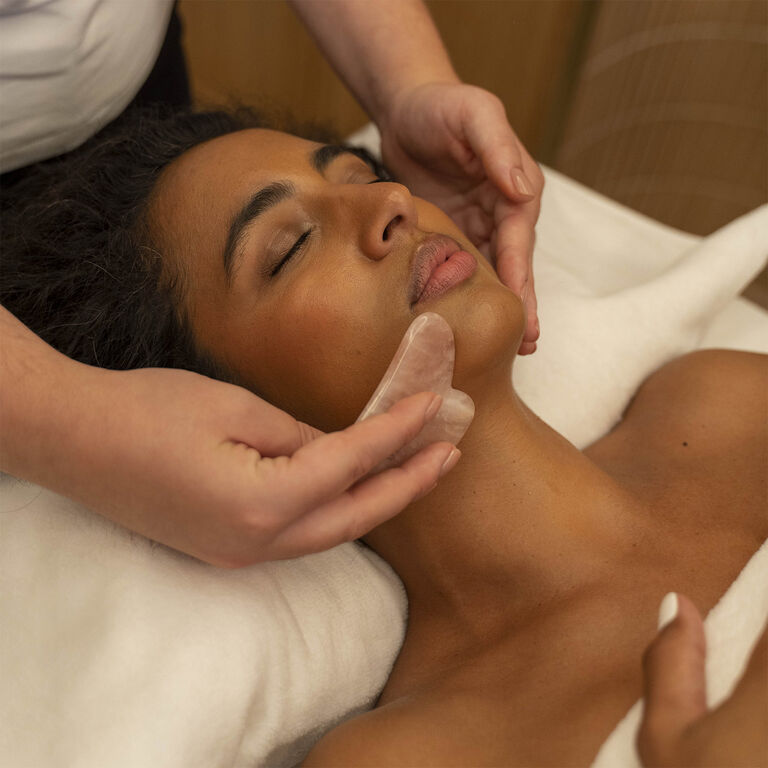 L'Atelier Beauté
Alaena
Dates à venir
BAKEL
Du 24 au 30 avril
Cosmetics 27
Du 15 au 18 juin 2023
Costa Brazil
Dates à venir
SAENT par Frederika Va Hagen
Dates à venir
Holidermie
Date à venir

Irene Forte Skincare
Du 12 au 14 mai 2023
Du 23 au 25 juin 2023
Jeanne Casimir
Du 8 au 11 mai
Du 15 au 17 mai
Les Huilettes
Dates à venir
Lymfea
Du 24 avril au 04 juin
Mojave
Du 21 au 23 avril
Vinida Savant
Dates à venir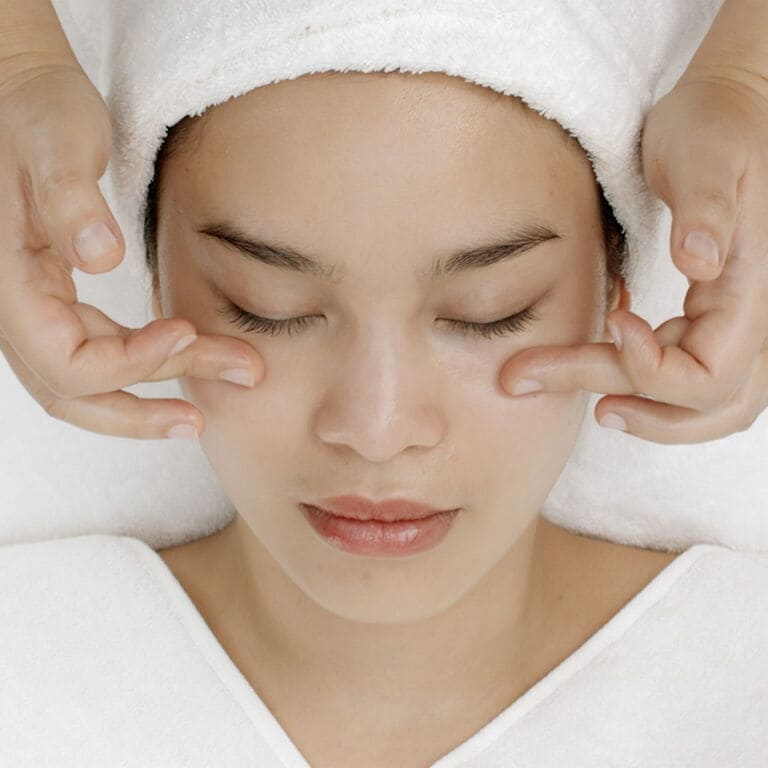 Fresh
Du 15 au 21 mai 2023
Du 12 au 18 juin 2023
Du 11 au 17 septembre
Du 15 au 22 octobre
Du 13 au 19 novembre