Beauty & Wellness
Make-up lesson, massage, eyebrow waxing, personalised care and support. Le Bon Marché and the big-name cosmetics brands offer you a wide range of services entirely dedicated to your well-being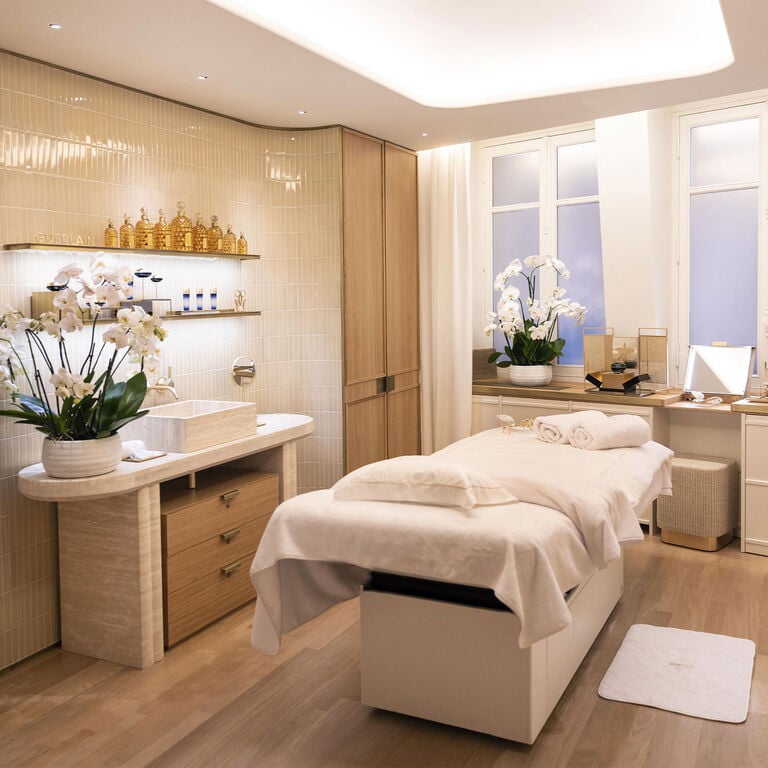 L'Institut Le Bon Marché
If you want to recharge your batteries or offer a wellness break to one of your loved ones, visit L'Institut Le Bon Marché. To accommodate you under the best possible conditions, we have designed an intimate, private and cosy space, to be discovered in September, with exceptional brands, exclusive treatment menus, beauty experts and tailor-made products.
Book your treatment now at L'Institut Le Bon Marché, the new temple of beauty at the heart of the Left Bank.
Discover Institut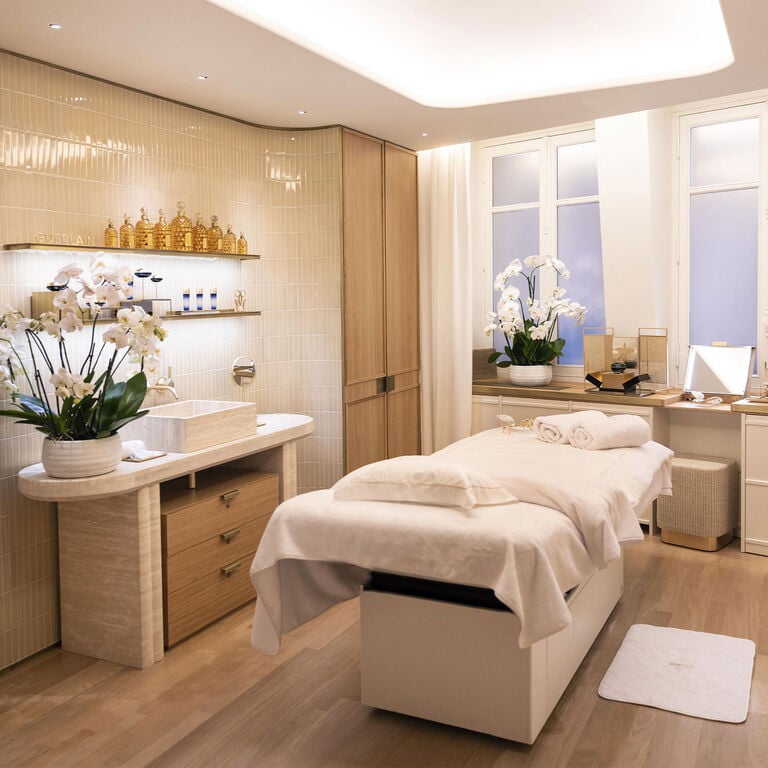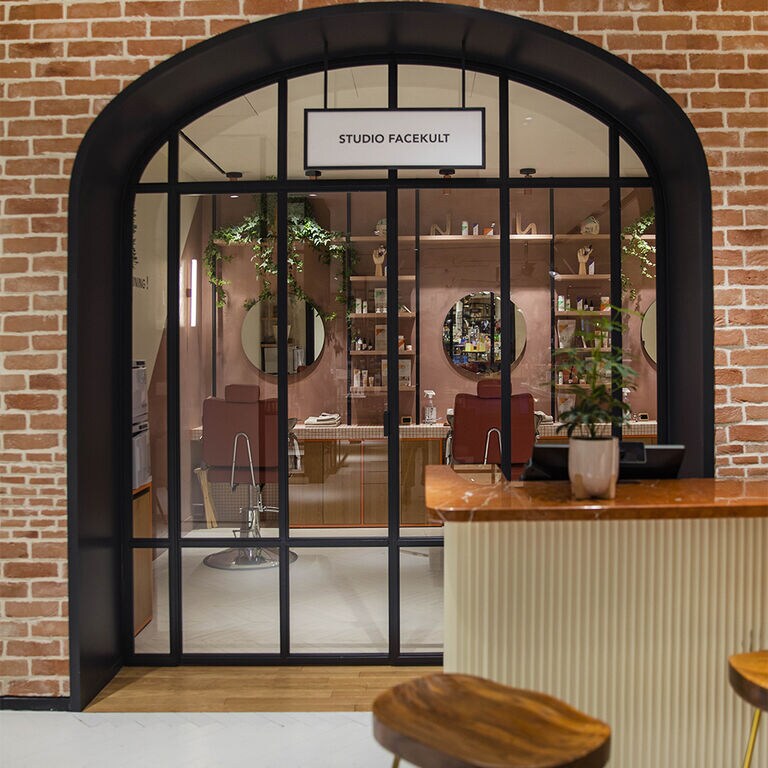 Facekult
The leading French facialist brand is opening its own studio at Le Bon Marché.
Devoted to facial fitness, the studio FaceKult reveals the skin's radiance and sculpts facial muscles, thanks to facilialist coaches and personalised treatments.
Beauty Loft, 1st floor
For more information call +33 (0)1 83 92 11 38
BOOK NOW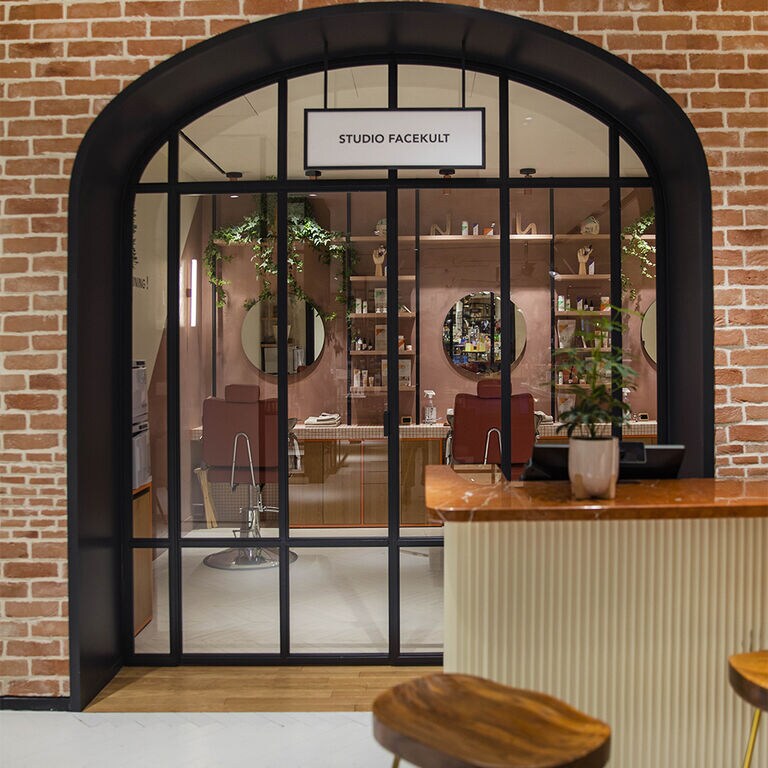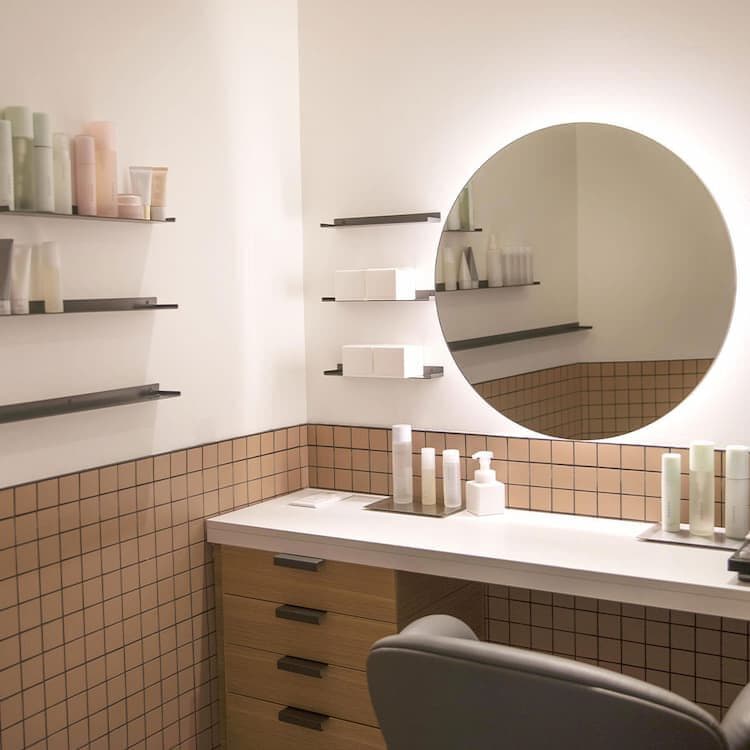 Gankin massage by Suqqu
The Gankin Massage is the preferred technique of Japanese actresses to get a radiant look before going on stage.
This patented anti-ageing massage technique for relaxing muscles and defining facial contours, is provided by Japanese beauty brand Suqqu in a dedicated treatment room.
Atelier Maquillage, 1st floor
For more information call +33 (0)1 43 35 30 15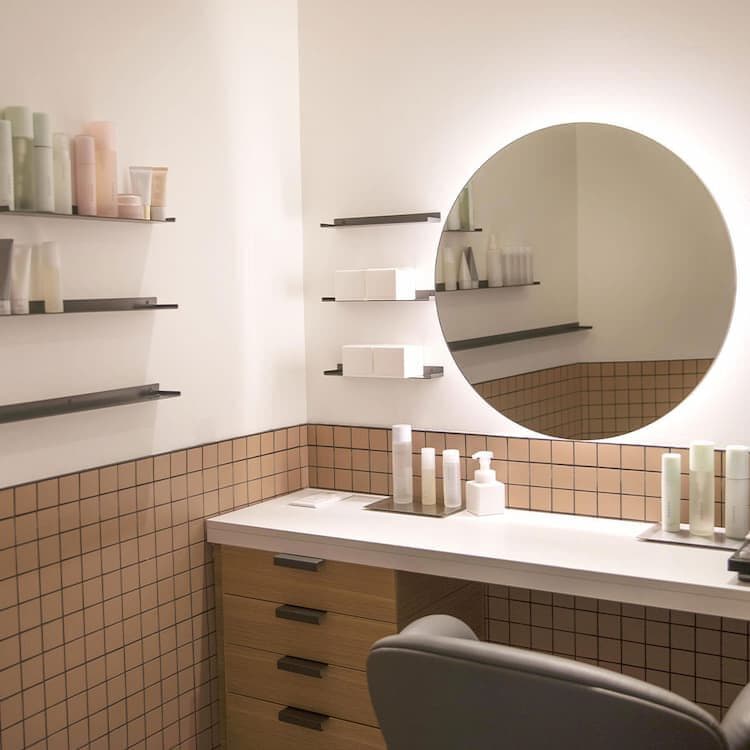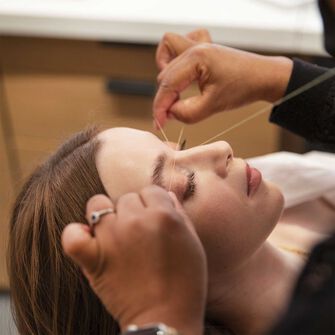 Blink Brow Bar, le bar à sourcils
L'épilation au fil par Vanita Parti s'inspire de la technique indienne ancestrale. Après Londres et New York, c'est au Bon Marché d'accueillir en exclusivité à Paris Blink Brow Bar, l'adresse incontournable pour redessiner son regard.
L'Atelier Maquillage, 1er étage
Renseignements : 06 09 58 85 19
Le Gankin Massage par Suqqu
Le Gankin Massage est une technique beauté japonaise pour avoir une mine éclatante. Un soin breveté de remodelage anti-âge des muscles et de l'ossature du visage est proposée par la marque Suqqu dans une cabine dédiée.
L'Atelier Maquillage, 1er étage
Renseignements : 01 43 35 30 15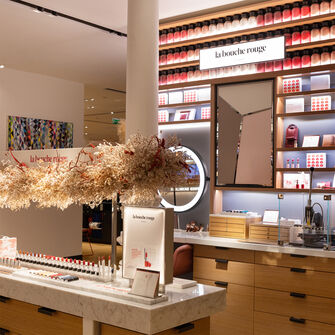 Maquillage de mariée
Une occasion spéciale se prépare ? Découvrez les prestations de mise en beauté de nos marques partenaires. Profitez également des conseils de nos experts lors d'une leçon de maquillage.
L'Atelier Maquillage, 1er étage
Renseignements : 01 44 39 81 81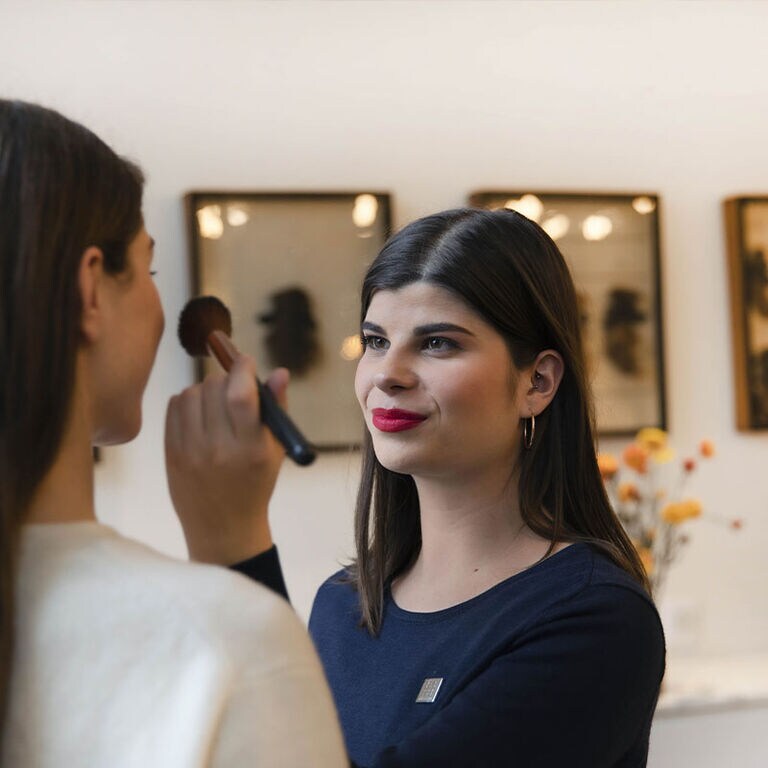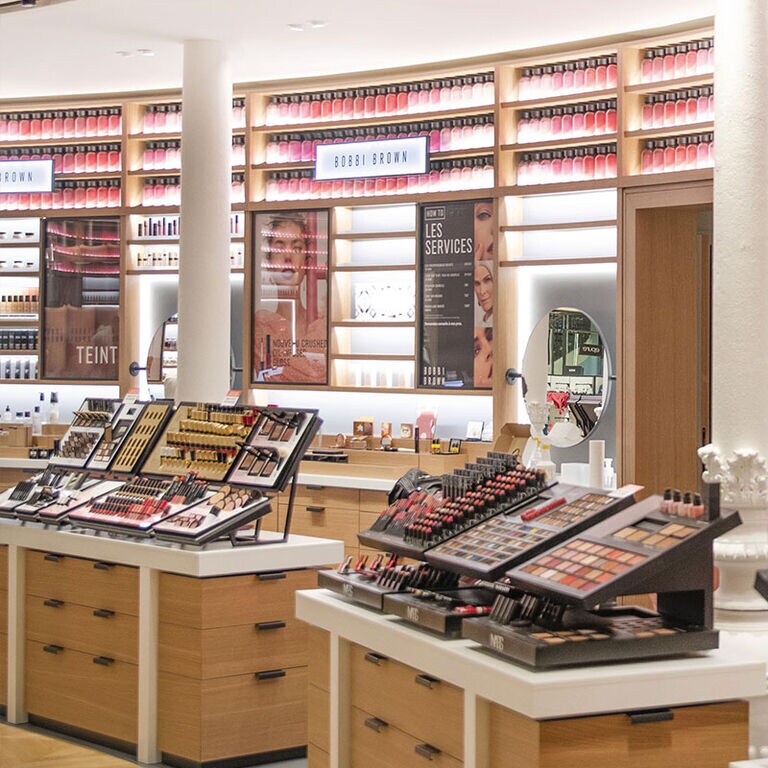 Personal Shopper Beauté
Looking for help to find the perfect perfume, advice on tailor-made make-up or on completing your skincare routine?
Book an appointment with our Personal Shopper who will support and guide you through our different beauty worlds. The aim is to help you find your favourite products suited to your needs!
Les Salons Particuliers
For more information call +33 (0)1 71 37 87 12
BOOK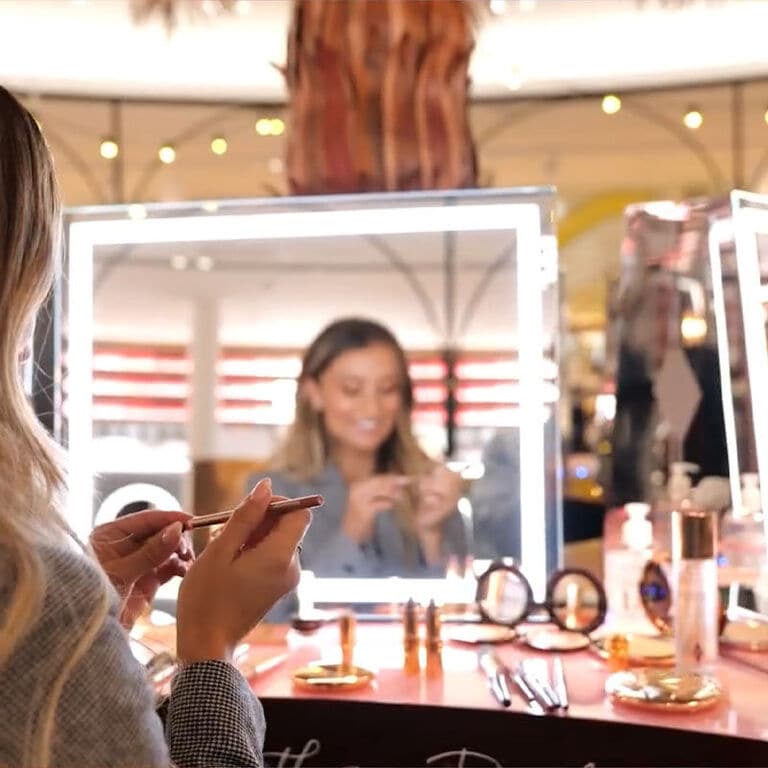 Facial beauty makeover
The art of make-up is passed on at Le Bon Marché: everyday or evening make-up, special bridal make-up, make-up lessons or VIP coaching, our brands and their experts are waiting to give you a timeless experience in a unique setting.
Brands offering a beauty treatment for women: Bobbi Brown, By Terry, Chanel, Chantecaille, Charlotte Tilbury, Clinique, Dior, Estée Lauder, Giorgio Armani, Guerlain, Laura Mercier, Nars, Shiseido, Serge Lutens, Sisley, Tom Ford, Yves Saint Laurent, Suqqu, Blink Brow Bar, La Bouche Rouge.
24 Sèvres Cardholders can also enjoy a free beauty treatment, once a year (offer reserved for Initiés and Privilégié statuses).
Ground & 1st Floor