Beauty
MAKE-UP TUTORIALS,MASSAGE, EYEBROW WAXING, BEAUTY TREATMENTS : Le Bon Marché and the big names in beauty offer a wide range of services devoted entirely to your wellbeing.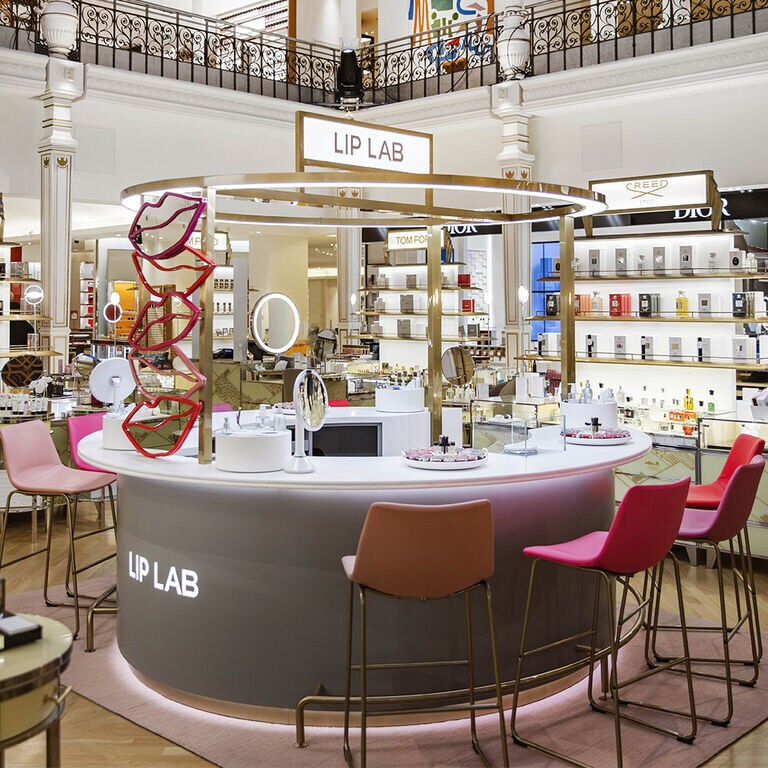 LIP LAB
Vivez une expérience inédite de création et de personnalisation intégrale de votre rouge à lèvres.
Lors d'un rendez-vous de 45 minutes, accompagnée d'un Expert Couleur, choisissez la teinte exacte qui vous fait rêver, la fragrance de votre rouge à lèvres, ainsi que son nom et sa gravure. La fabrication se déroulera sous vos yeux, avant de repartir à la fin de la consultation avec l'objet tant convoité et votre formule unique.
Rez-de-chaussée
Renseignements : 06 75 39 07 00
Book Now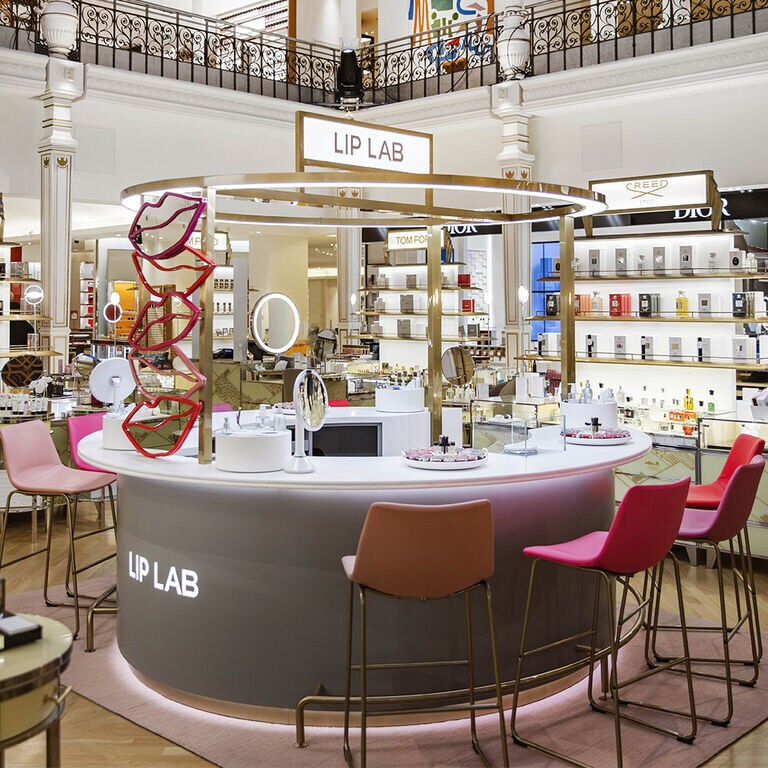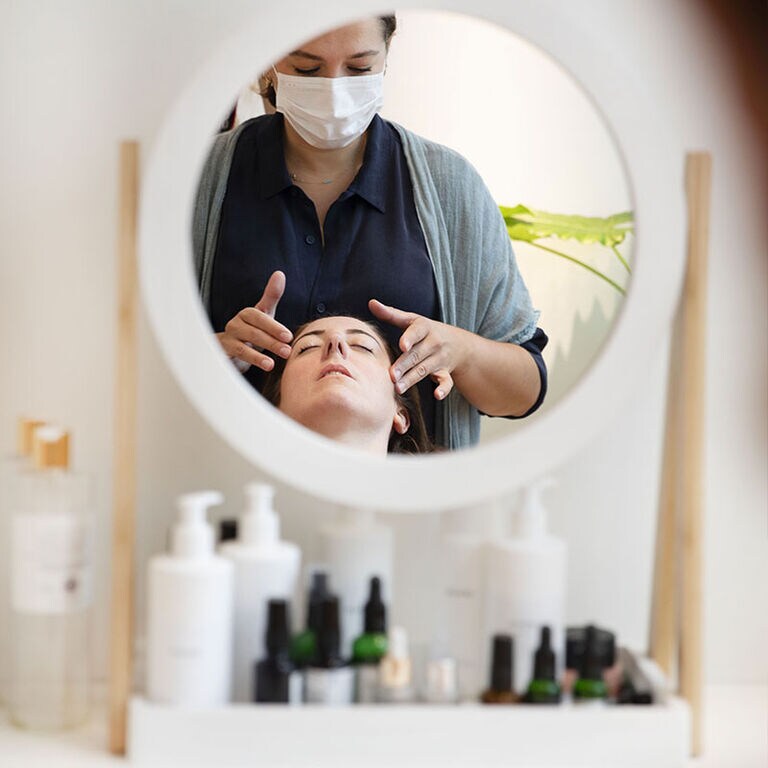 Holissence
Discover La Maison Bien-Être by Holissence, a living space in the heart of Le Bon Marché where holistic treatments and a collection of care products work to ensure the wellbeing of your body and mind.
Hypnosis, sophrology, shiatsu, sound healing, nutritherapy, Reiki treatments, the Renata method, tarot and bach flower therapy, relaxing facials, and pure relaxation... in the heart of the Lingerie zone, indulge in a massage or even a private consultation with one of our experts offering various complementary approaches and techniques.
Please call +33 7 56 98 86 34 or email hey@holissence.com to find out more Le Bon Marché Rive Gauche, 1st floor
BOOK NOW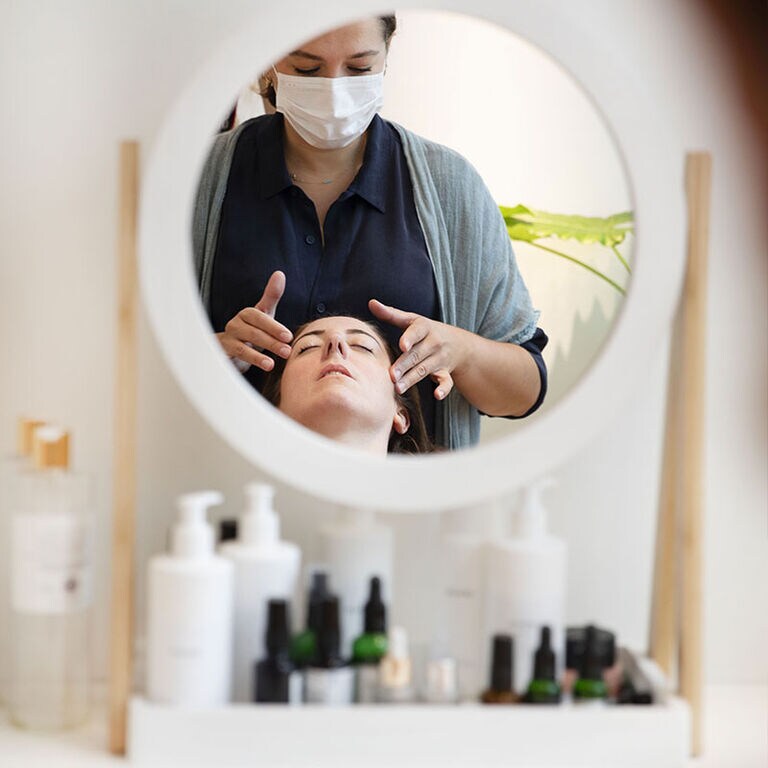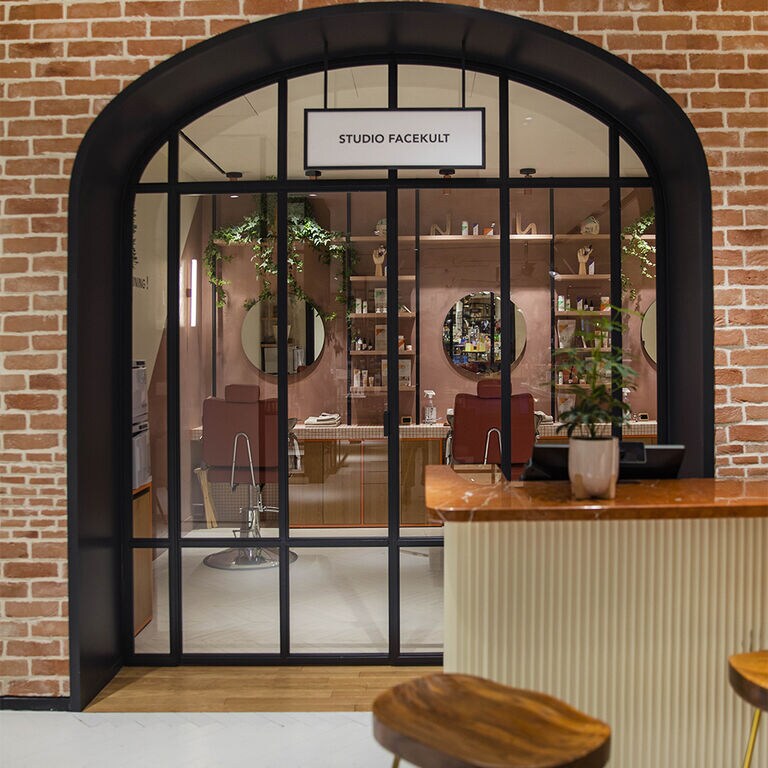 Facekult
France's leading facial brand opens up its studio at Le Bon Marché!
Dedicated entirely to facial fitness, FaceKult unlocks your skin's radiance and sculpts your facial muscles thanks to its expert coaches and personalised treatments.
Le Bon Marché Rive Gauche, 1st floor
Renseignements : 01 83 92 11 38
BOOK NOW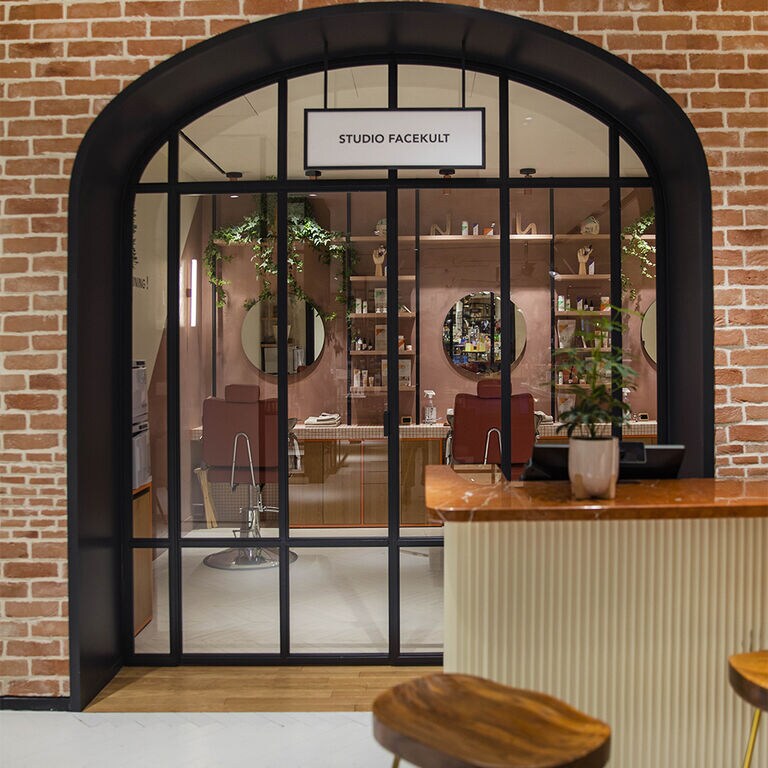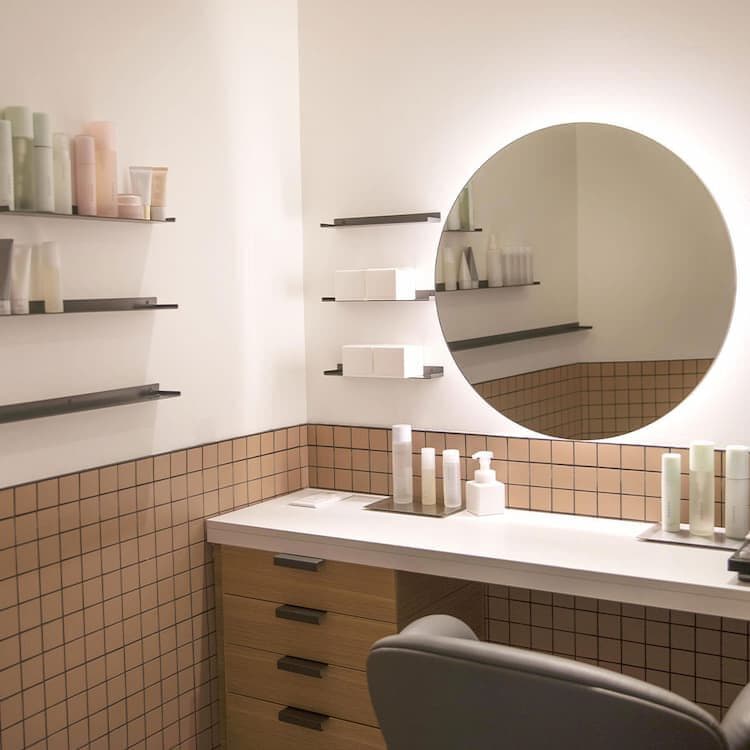 Gankin massage by Suqqu
Treat yourself to a Gankin Massage, a patented anti-ageing reshaping technique specially targeted for the muscles and bones of the face. Japanese beauty brand Suqqu provides this unique experience in a dedicated treatment room. After a 60-minute massage, your face is left feeling plump and lifted.
L'Atelier Maquillage, Le Bon Marché Rive Gauche, 1st floor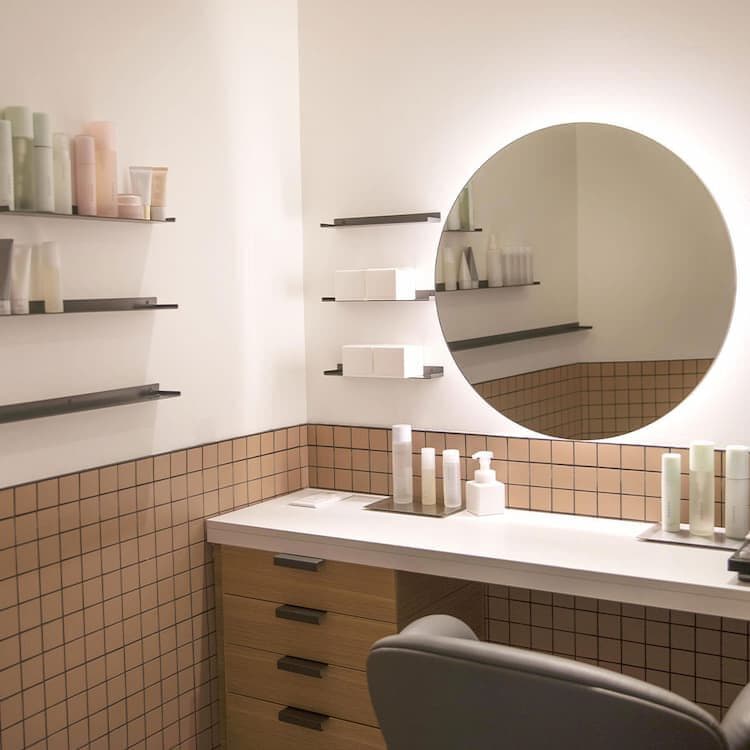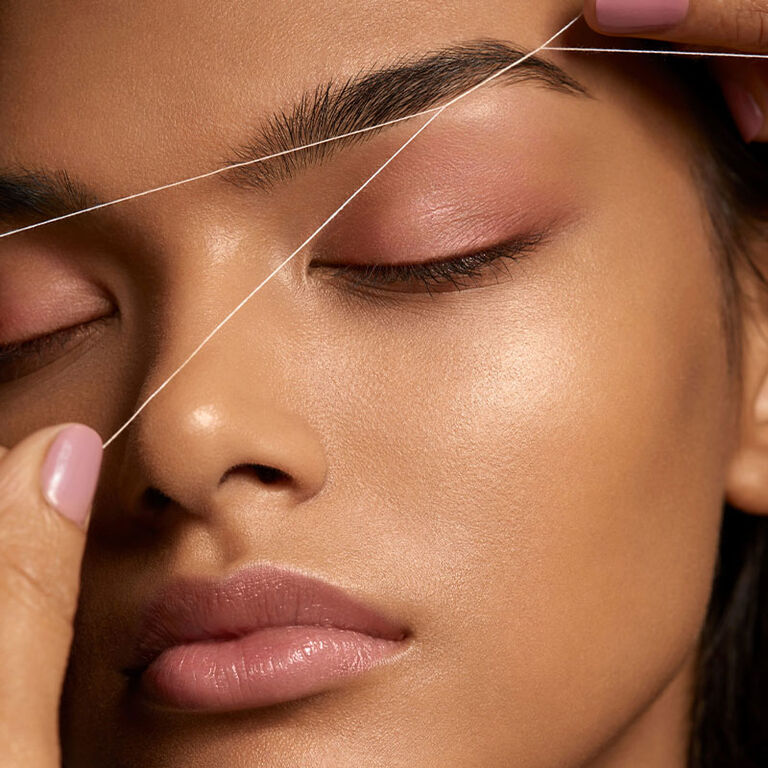 Blink brown bar
Gentle, precise, and skin-friendly: Vanita Parti threading has revolutionised eyebrow hair removal thanks to a new method that has reinvented the ancient Indian technique. Trust Blink Brow Bar for a chic and stylish eyebrow look.
L'Atelier Maquillage, Le Bon Marché Rive Gauche, 1st floor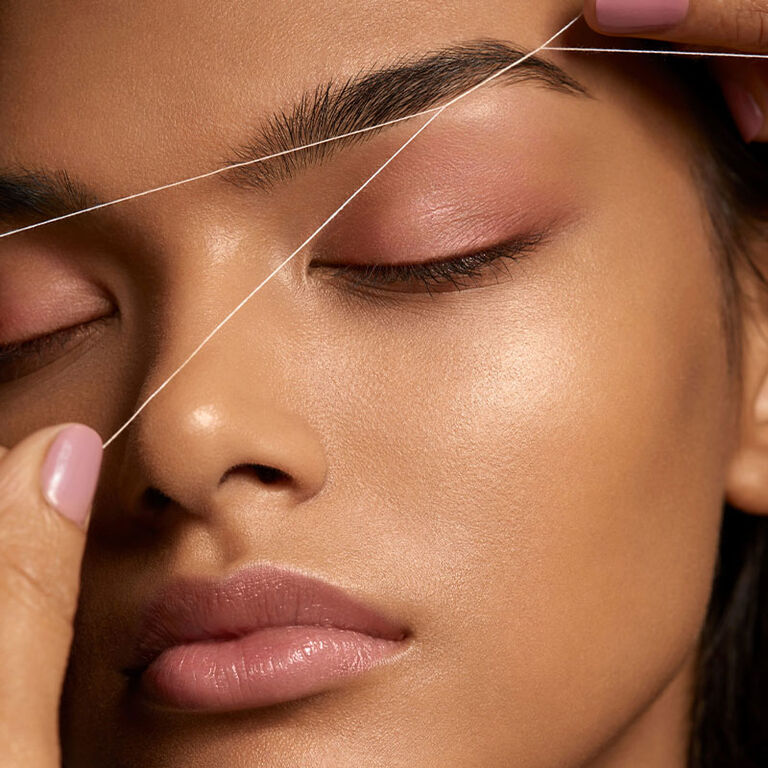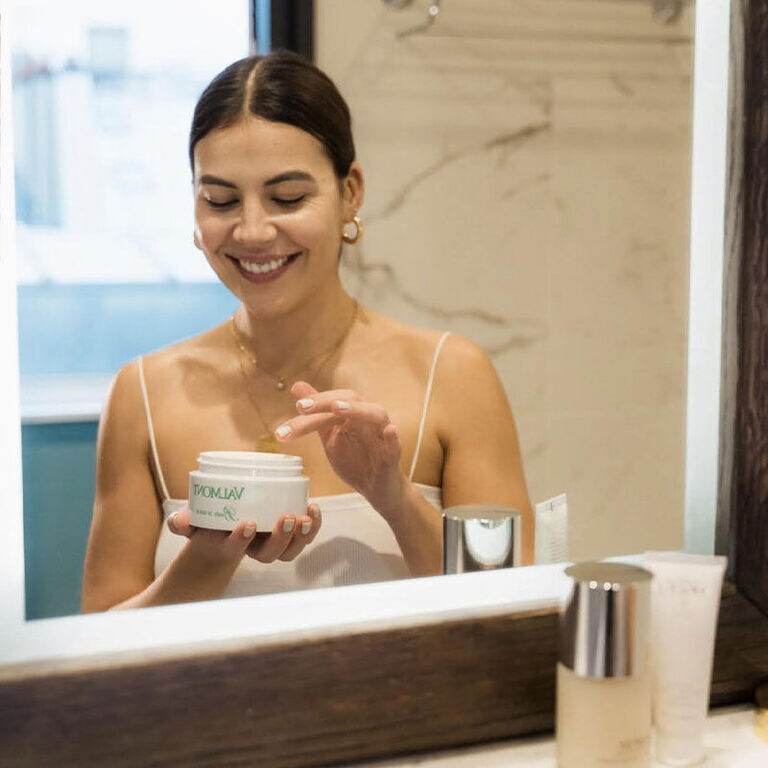 Cabin treatments
Look after number one all year round at Le Bon Marché. Entrust the experts with your skin and enjoy face & body treatments from a vast range of brands: Absolution, Alaena, Barbara Sturm, Biologique Recherche, Chanel, Chantecaille, Clinique, Cosmetics 27, Estée Lauder, Guerlain, La Mer, Les Huilettes, Maison Flamel, Ren, Sensai, Shiseido, Sisley, Odile Lecoin, Omoye, Tata Harper and Valmont.
Please call +33 1 44 39 80 00 to find out more
Le Bon Marché Rive Gauche, ground floor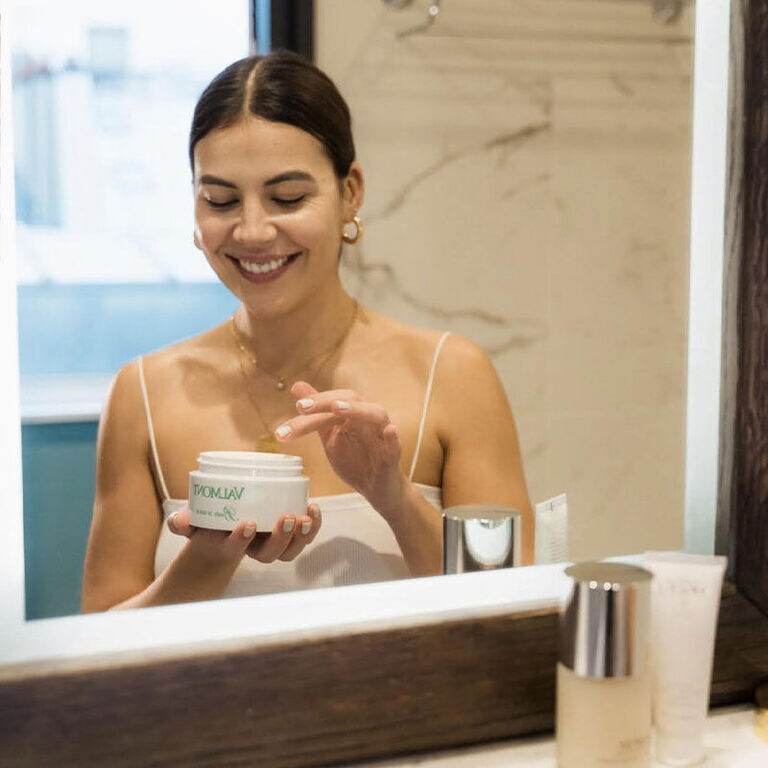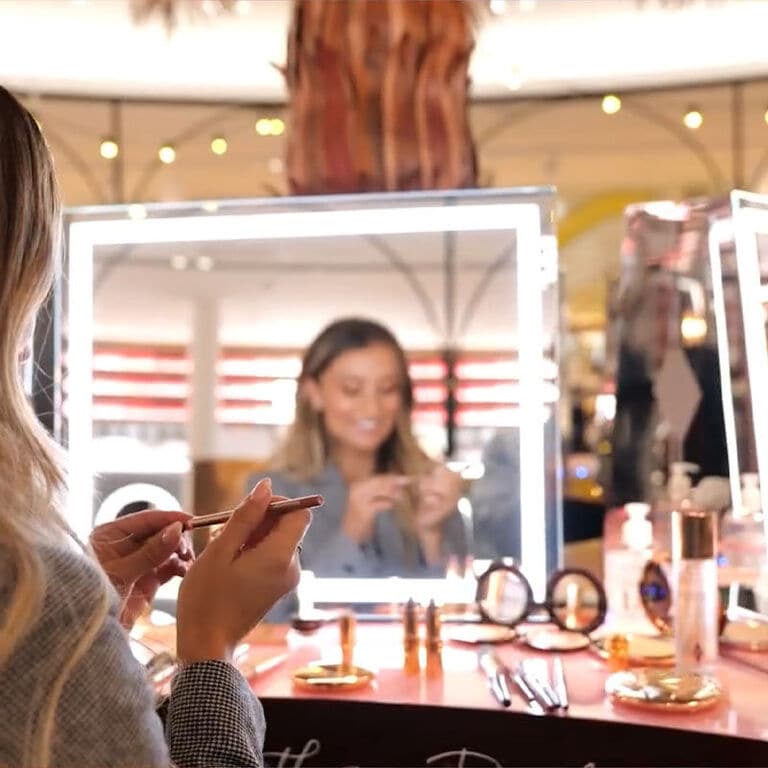 Make-up services
Optimise your make-up with an appointment at Le Bon Marché: with everyday or evening looks, special bridal make-up, make-up lessons, or VIP coaching, our brands and their experts are waiting to provide a truly memorable experience in a unique setting.
Brands providing beauty services for women: Bobbi Brown, By Terry, Chanel, Chantecaille, Clinique, Dior, Estée Lauder, Giorgio Armani, Guerlain, Laura Mercier, Nars, Shiseido, Serge Lutens, Sisley, Tom Ford, Yves Saint Laurent, Suqqu, Blink Brow Bar, La Bouche Rouge, Kure Bazaar
Brands providing beauty services for men: Kiehl's.
1st floor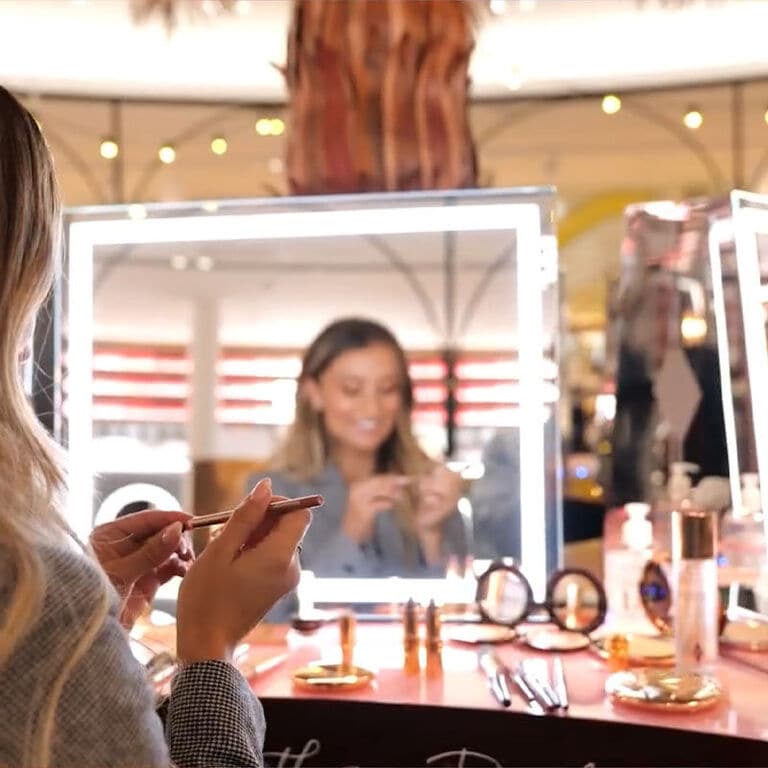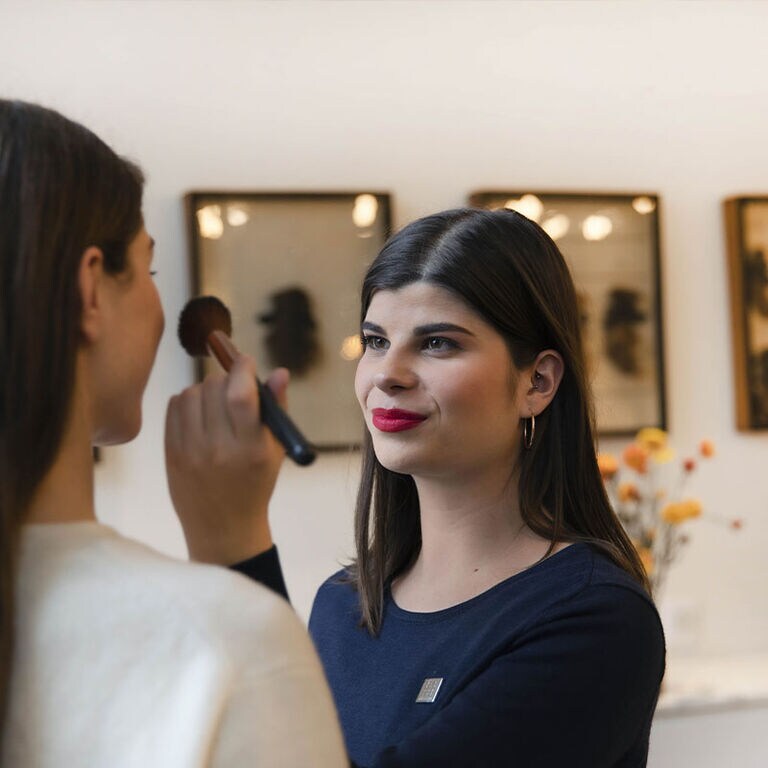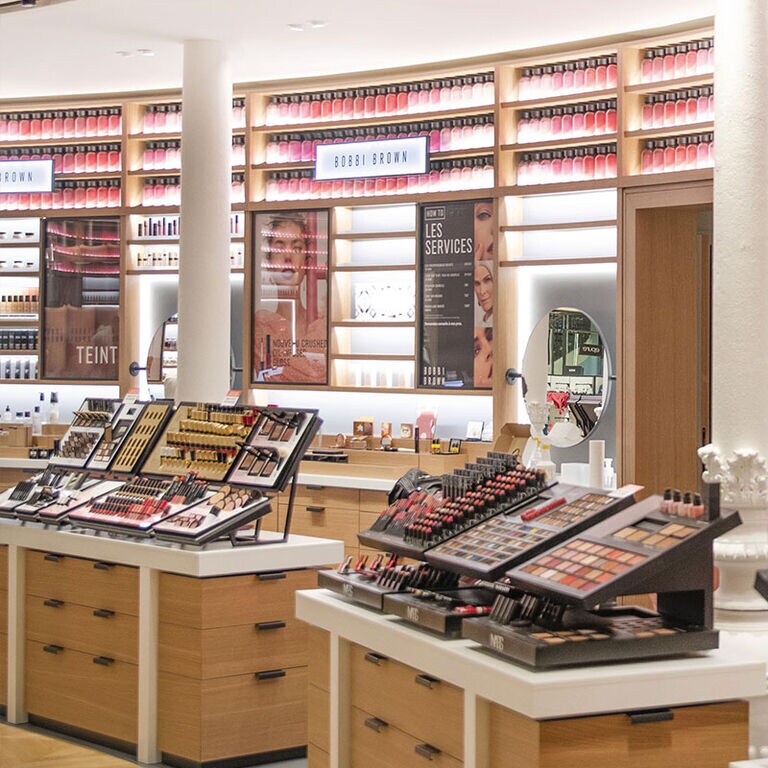 Personal Shopper Beauté
Envie d'aide pour trouver le parfum idéal, de conseils pour un maquillage sur mesure ou encore d'avis pour compléter votre routine de soin ?
Réservez un rendez-vous avec notre Personal Shopper afin d'être accompagné(e) et guidé(e) parmi nos différents univers Beauté. L'objectif, vous aider à trouver vos produits favoris et adaptés à vos besoins !
Les Salons Particuliers
Renseignements : 01 71 37 87 12
RESERVER