Primo Piano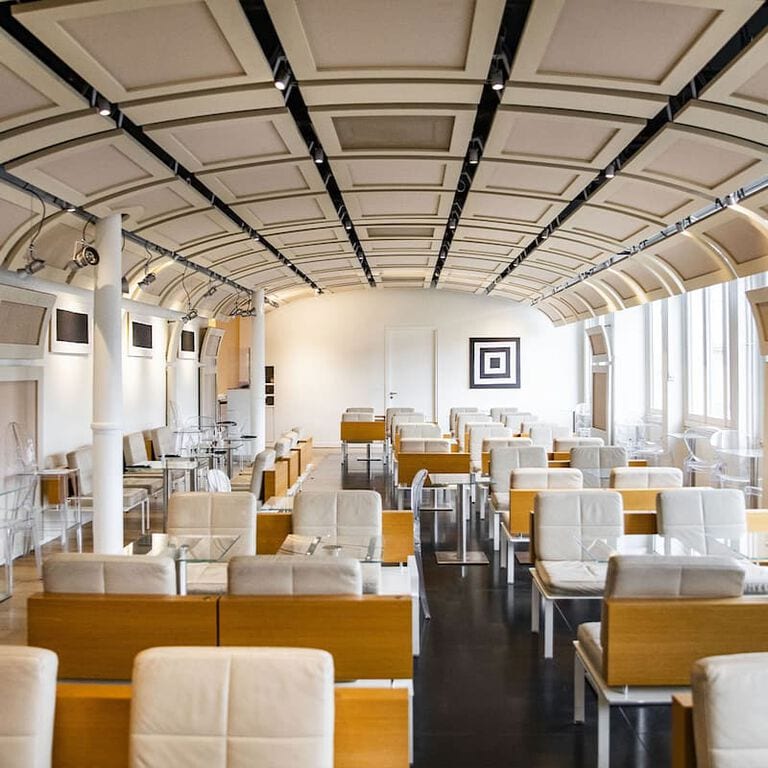 The Place
Enjoy an Italian break at Primo Piano with light, refined dishes inspired by the fresh, seasonal produce found in the market.
Monday to Sunday from 11.30am to 7pm
2nd floor of Le Bon Marché
No reservation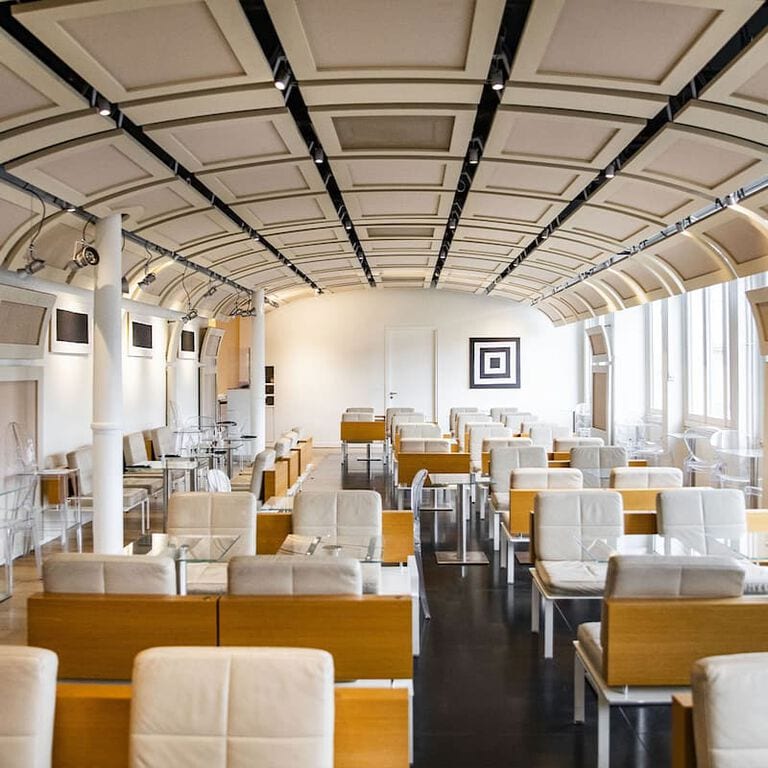 En ce moment chez Primo Piano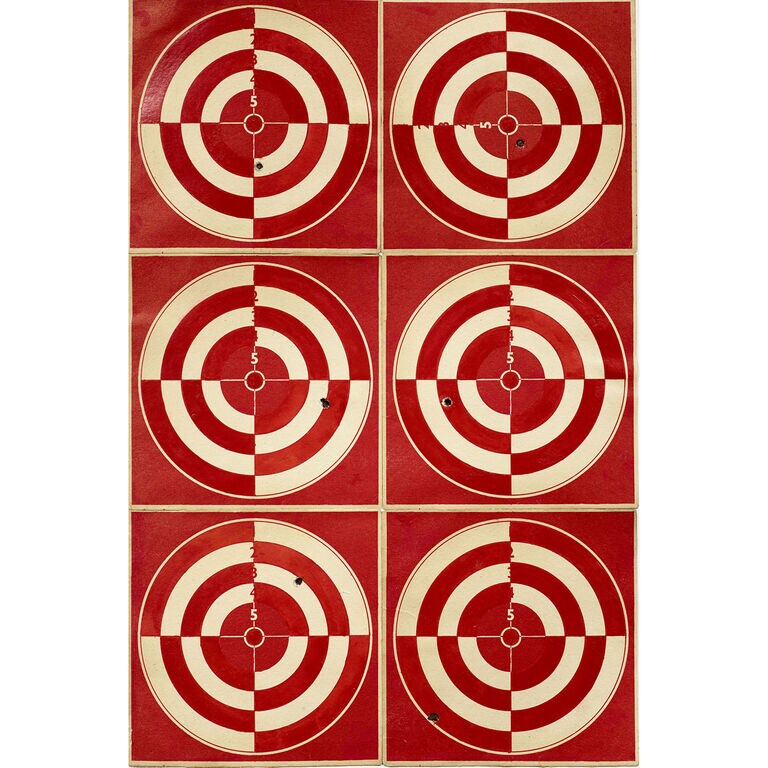 Le Bon Marché Rive Gauche et Primo Piano ont le plaisir d'inviter l'artiste peintre Pascal Pinaud pour présenter Pas une minute à peindre.
Diplômé de l'École d'art de la Villa Arson à Nice où il est aujourd'hui professeur, l'artiste inscrit son œuvre dans l'histoire de la peinture tout en y associant des techniques industrielles ou artisanales. Son goût pour la matière l'incite à explorer le riche potentiel offert par laque de carrosserie automobile, le tissu d'ameublement ainsi que le dessin assisté par ordinateur.
Selon Pascal Pinaud, ses tableaux minimalistes, peints à la laque, sont figuratifs. Ils expriment la volonté de l'artiste de représenter un sujet sans pour autant être en mesure de donner du sens aux gestes picturaux ou aux inscriptions qui y figurent. Les dessins sont quant à eux, pensés comme des « tests » ou « prototypes » qui évoquent le monde industriel. Ceux qui sont exposés ici, sont issus de plus d'une trentaine de séries que l'artiste poursuit depuis 1989, regroupant plus de cinq cents dessins.
Deux œuvres Angel Pink Honda (2002) et Sanstitre (1993) de Pascal Pinaud figurent dans la collection d'œuvres d'art contemporain du Bon Marché Rive Gauche.
© Les cibles, 2015
Aquarelle sur carton sur papier Arches
59,5 x 42 x 3,5 cm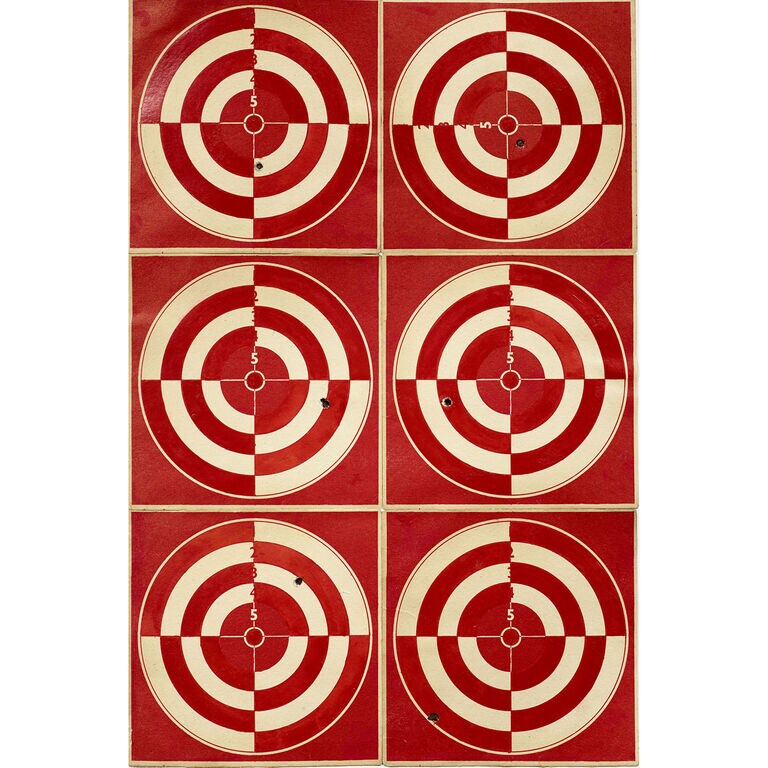 The menu
You will find on the menu of Primo Piano its unavoidable Italian recipes of tomato, mozzarella and rocket salads, accompanied by bruschetta, bresaola, speck, grilled vegetables... and for the greediest among you, let yourself be tempted by its tiramisu, its panna cotta, or its Sicilian pistachio ice cream.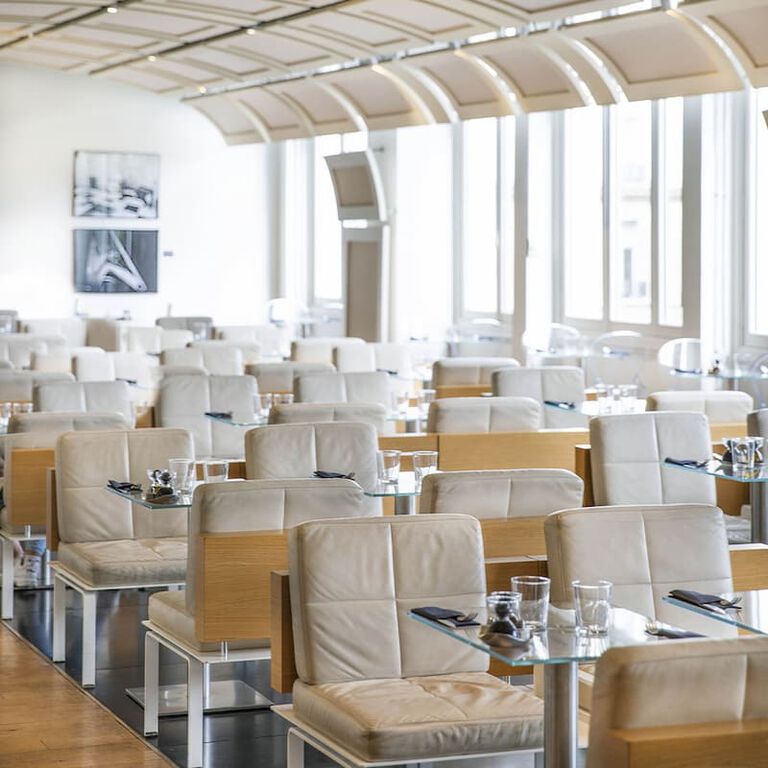 Le chef
Tuscan chef Monica Luciani invites you to her restaurant Primo Piano. In the dining room, Chicca and Mattia Taiuti will offer you a warm and family welcome. The team works in close collaboration with Simone Taiuti and Paolo Pecci, the two creators of Casa Bini and Caffè Toscano.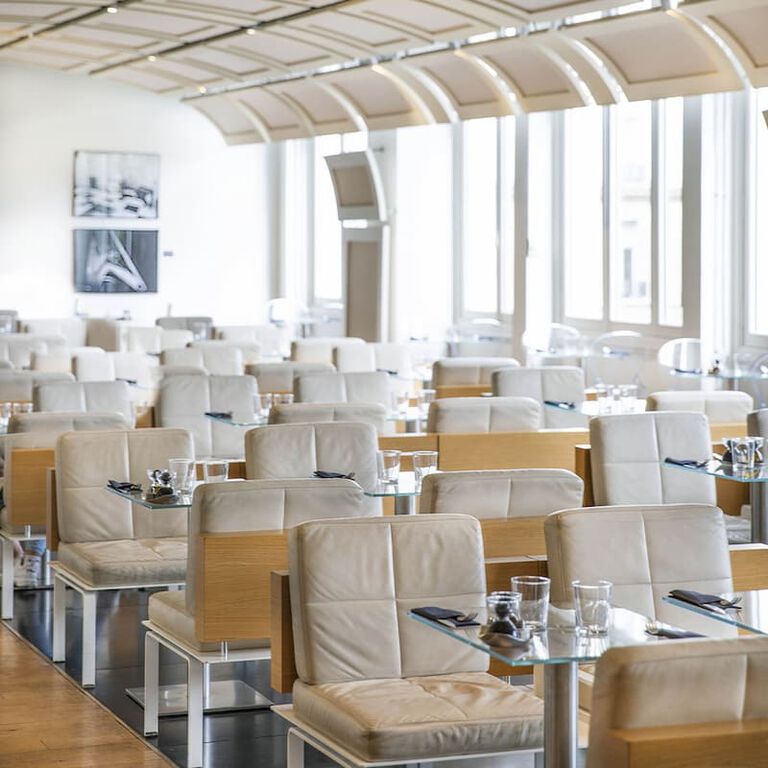 « I try to give taste and colour to my dishes, in any case I cook with my heart to take you away to Italy ».
Monica Luciani
discover our restaurants