Primo Piano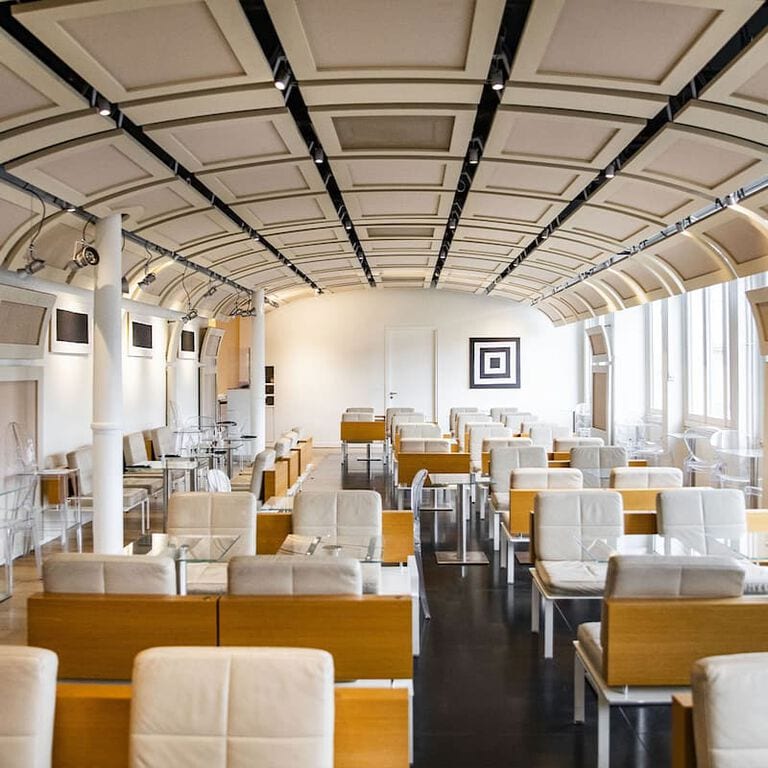 The venue
Enjoy an Italian break at Primo Piano, the Chic Italian Canteen at Le Bon Marché, created by CasaBini, which offers light and refined dishes inspired by the fresh and seasonal products found on the market.
Monday to Sunday from 11.30 am to 7 pm
Le Bon Marché Rive Gauche 2nd Floor
No reservation required
Discover the mixed platter menu →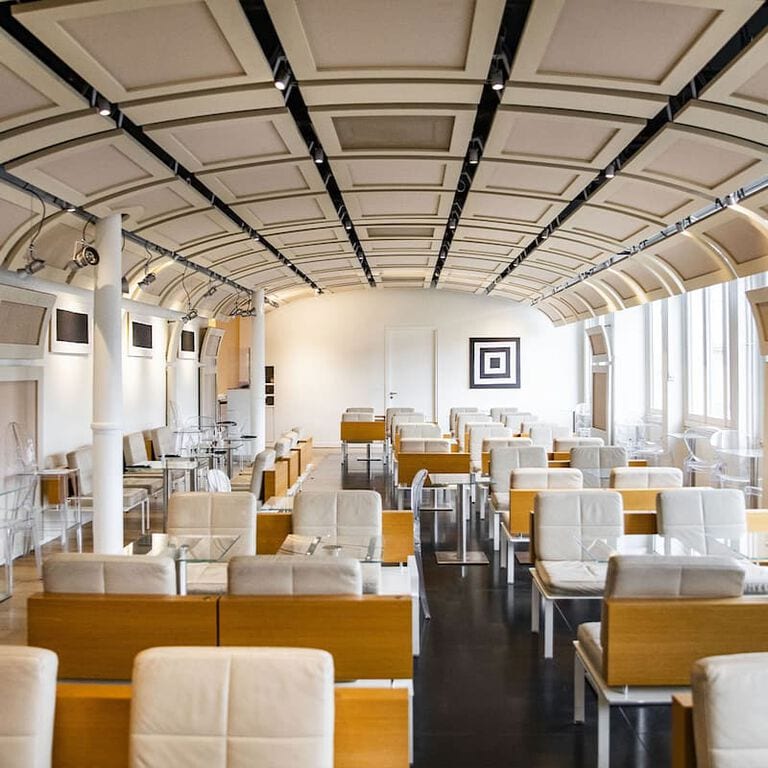 L'exposition de Laurence Papouin
Du 4 janvier au 31 mars 2023, le restaurant Primo Piano accueille l'exposition « Ce soir, nous apprendrons à nous étonner » de Laurence Papouin. Diplômée de l'École Nationale Supérieure des Beaux-Arts de Paris, l'artiste contemporaine interroge le matériau peinture et en explore ses possibilités.
Dans une pure tradition picturale, couche après couche, Laurence Papouin confectionne des objets grâce à une superposition de peinture acrylique. Les œuvres, accrochées aux murs, se jouent des volumes et des matières et prennent forme grâce à un travail minutieux de collage pour devenir des « objets peinture ».
The menu
On the Primo Piano menu you'll find its unmissable Italian recipes of tomato, mozzarella and rocket salads, accompanied by bruschetta, bresaola, speck, grilled vegetables... and for the foodies among you, let yourself be tempted by its tiramisu, its panna cotta, or its Sicilian pistachio ice cream.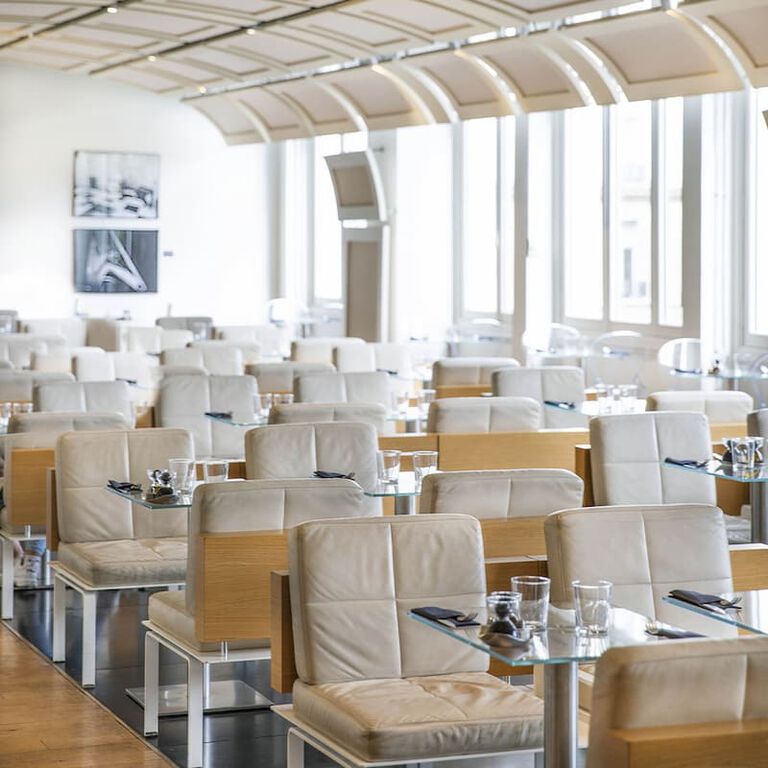 The chef
Tuscan chef Monica Luciani invites you to her restaurant Primo Piano. In the dining room, you will find Chicca and Mattia Taiuti who will offer you a warm, family welcome. The team works closely with Simone Taiuti and Paolo Pecci, the two creators of Casa Bini and Caffè Toscano.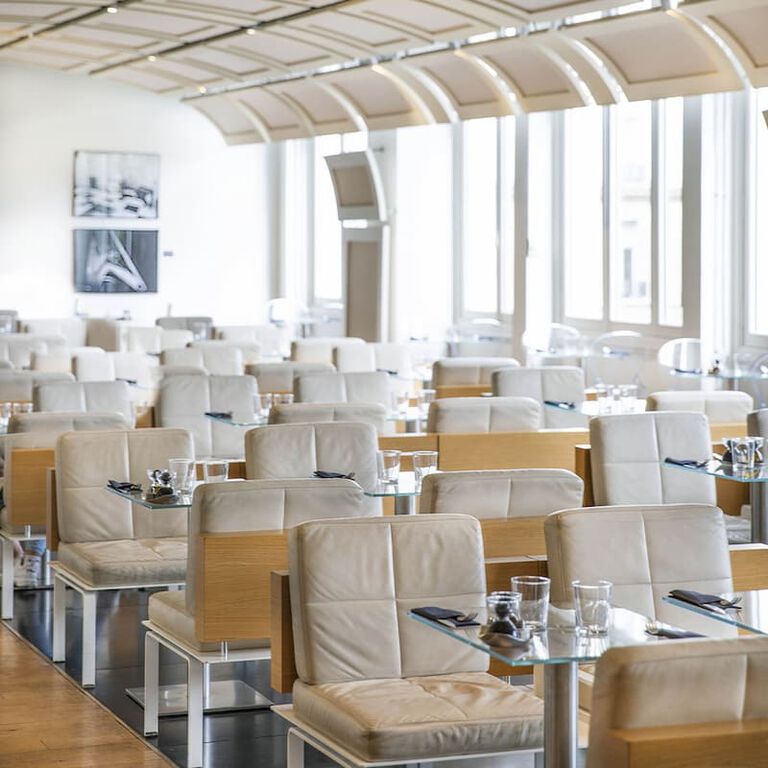 "I try to give taste and colour to my dishes, in any case I cook with my heart to take you away to Italy."
Monica Luciani
discover our restaurants