Primo Piano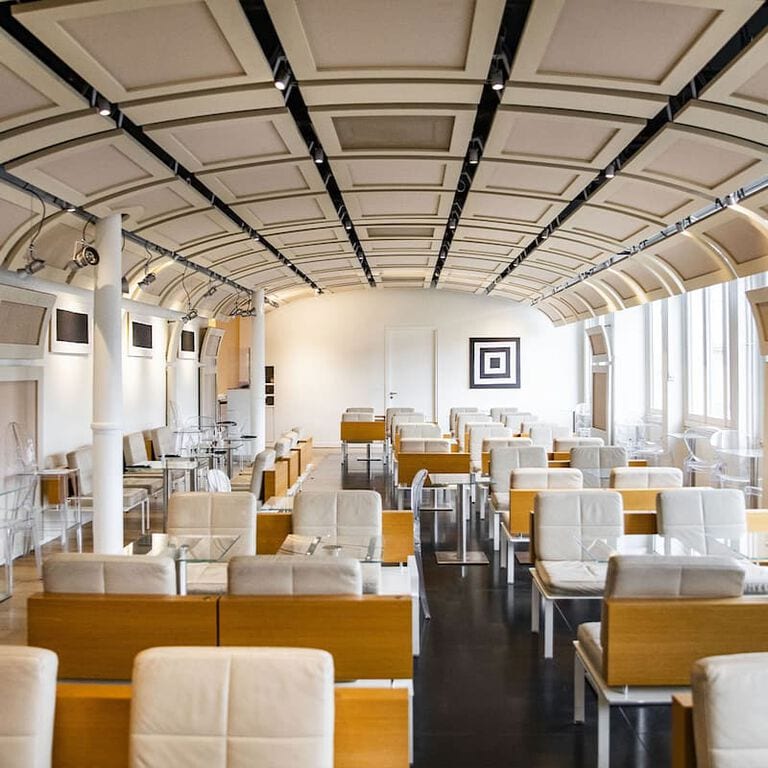 The venue
Enjoy an Italian break at Primo Piano, the Chic Italian Canteen at Le Bon Marché, created by CasaBini, which offers light and refined dishes inspired by the fresh and seasonal products found on the market.
Monday to Sunday from 11.30 am to 7 pm
Le Bon Marché Rive Gauche 2nd Floor
No reservation required
Discover the mixed platter menu →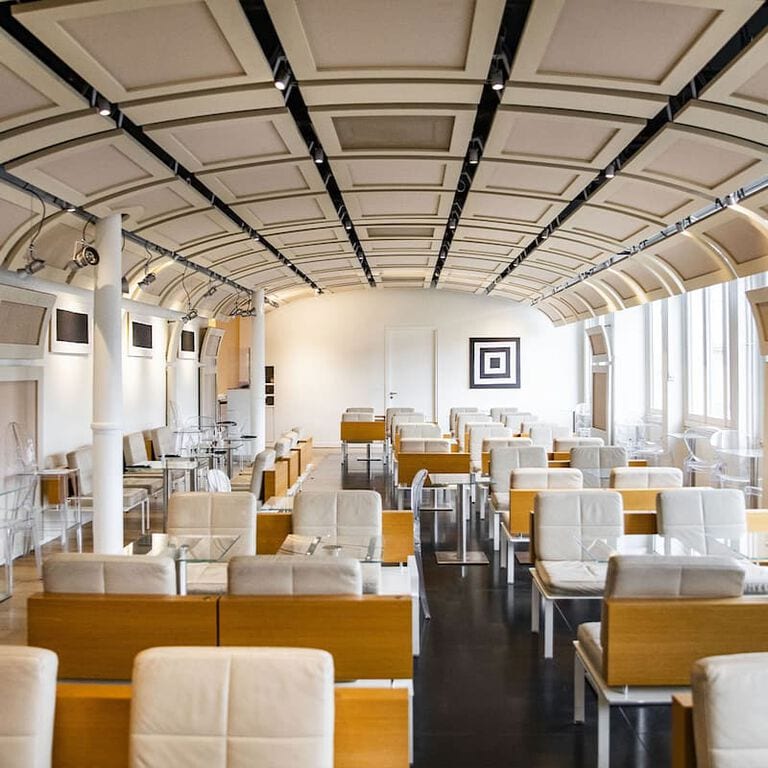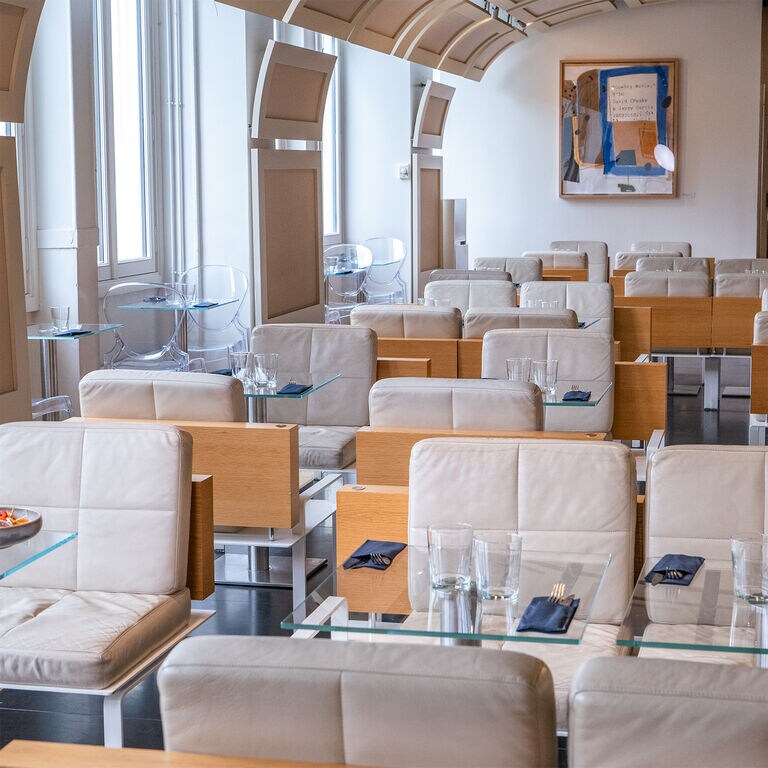 L'exposition
L'artiste français Jean-Michel Alberola, figure du mouvement conceptuel, présente au sein du restaurant Primo Piano une série d'œuvres allant de la peinture à la lithographie. Son travail s'articule autour d'un jeu esthétique, associant un graphisme subtilement esquissé et des titres. Ces derniers prennent la forme de slogans empreints de références historiques issues de la culture populaire.
À découvrir du 5 avril au 30 juin, au deuxième étage.
Jean Michel Alberola, Elisabeth II (Bleu), 2021, huile sur toile, 45 x 37 x 4 cm
Courtesy de l'artiste et TEMPLON, Paris – Bruxelles – New York. © ADAGP, 2023
Photo © Nicolas Brasseur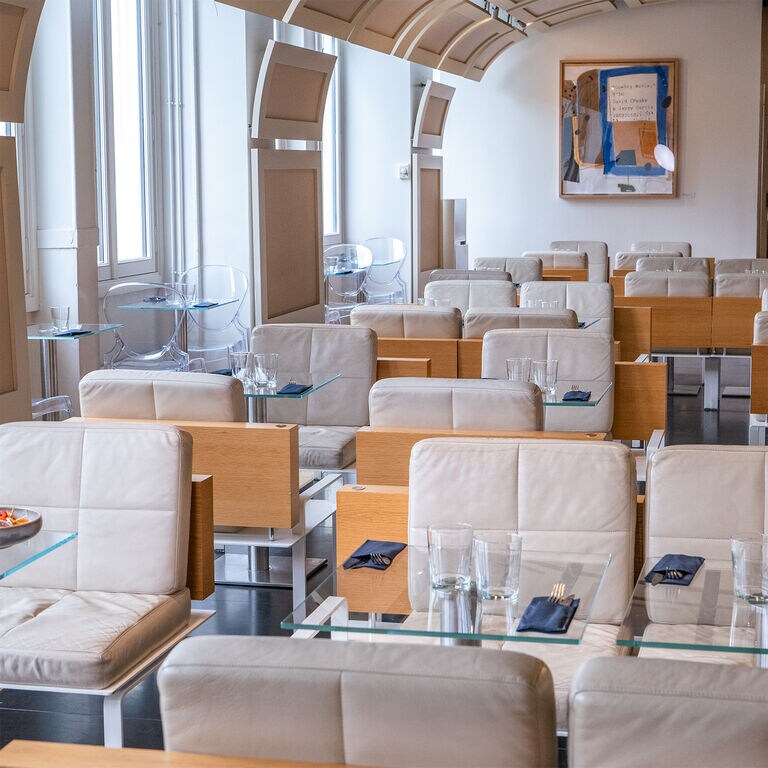 The menu
On the Primo Piano menu you'll find its unmissable Italian recipes of tomato, mozzarella and rocket salads, accompanied by bruschetta, bresaola, speck, grilled vegetables... and for the foodies among you, let yourself be tempted by its tiramisu, its panna cotta, or its Sicilian pistachio ice cream.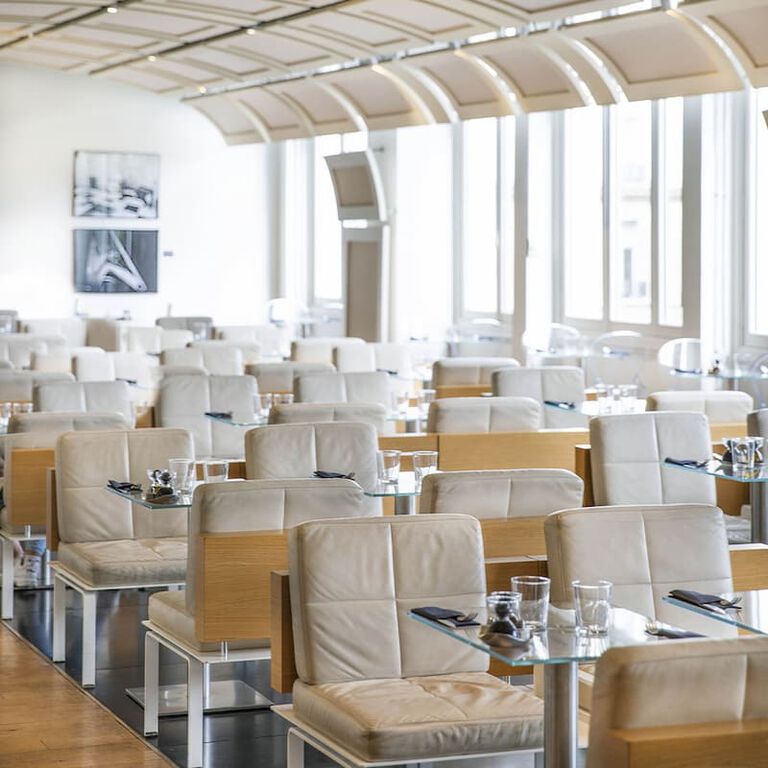 The chef
Tuscan chef Monica Luciani invites you to her restaurant Primo Piano. In the dining room, you will find Chicca and Mattia Taiuti who will offer you a warm, family welcome. The team works closely with Simone Taiuti and Paolo Pecci, the two creators of Casa Bini and Caffè Toscano.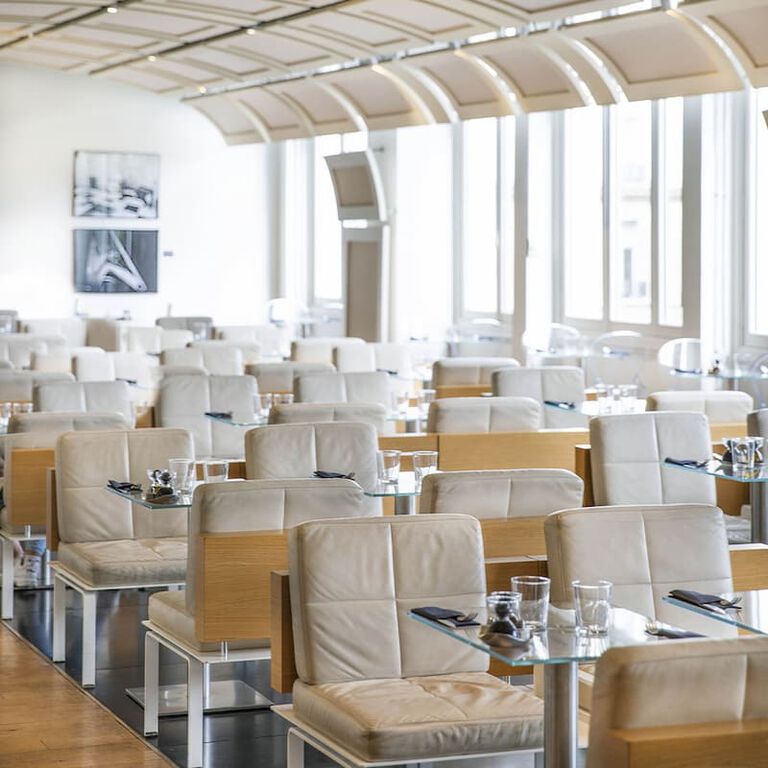 « J'essaie de donner du goût, de la couleur à mes plats, en tout cas je cuisine avec mon cœur pour vous emmener ailleurs, en Italie ».