Kids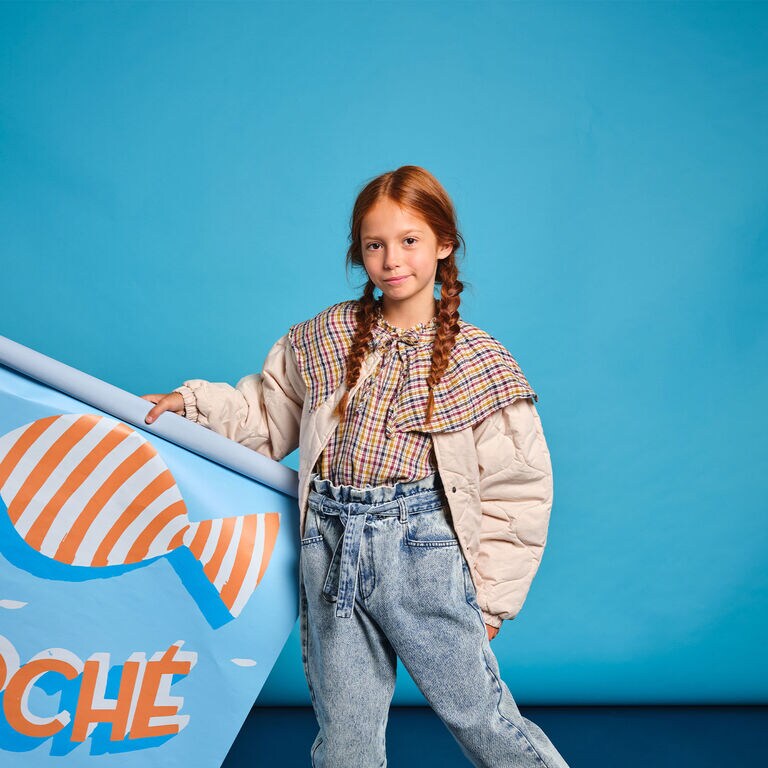 3e étage
Fashion, footwear, toys, books, accessories: kids will adore the whole floor dedicated entirely to them.
This mini Bon Marché embodies the spirit of the store within a joyful and playful atmosphere for our littlest visitors.
And while parents shop in peace, Les Récrés du Bon Marché welcomes children to take part in a range of fun workshops.
3e étage
Bonton x Sonia Rykiel
Immersion au cœur du quartier latin, dans une ambiance psychédélique des années 1960 où l'on retrouve deux griffes parisiennes qui célèbrent Les Chroniques de Saint-Germain. Découvrez une collection pour adolescents aux couleurs franches, aux rayures colorées et aux coupes audacieuses.
Du 26 août au 16 octobre Espace Enfant, 3ème étage
Aigle
Fidèle à son ADN, AIGLE, allie technicité et mode à travers des créations colorées et imperméables. Découvrez la collection Lolly Pop autour d'un pop-up où chacun est invité à tourner une roue aux multiples couleurs pour gagner une surprise festive.
Du 26 aout au 4 octobre Espace Enfant, 3ème étage
Unie&Co
À l'occasion de la rentrée, la marque qui recycle les vêtements des grands pour créer ceux des plus petits, présente Pimp My Frip. Découvrez un service de transformation personnalisé de vêtements réalisé par Unie & Co, une collection 100% denim et une capsule à carreaux.
Du 26 août au 16 octobre Espace Enfant, 3ème étage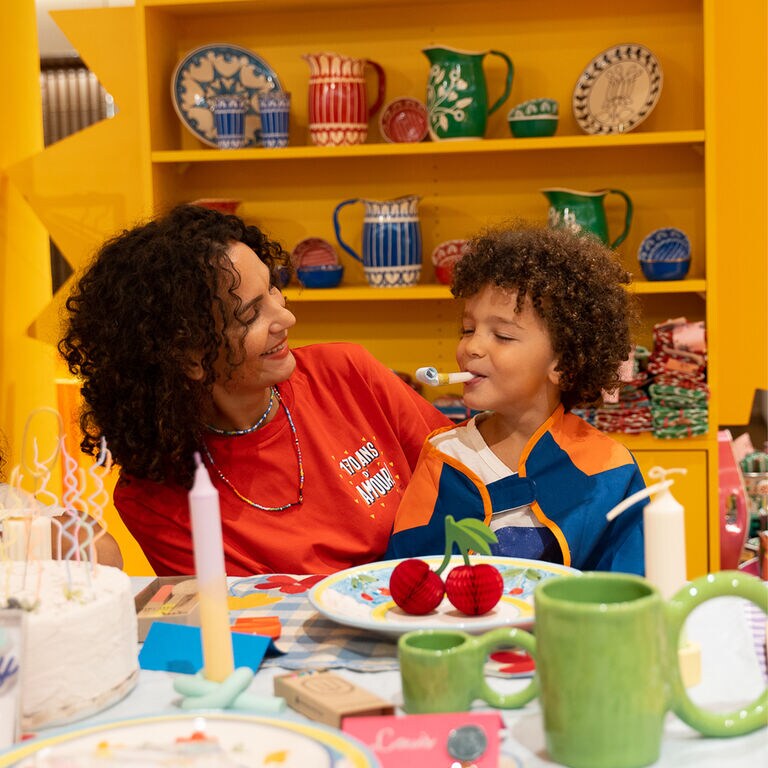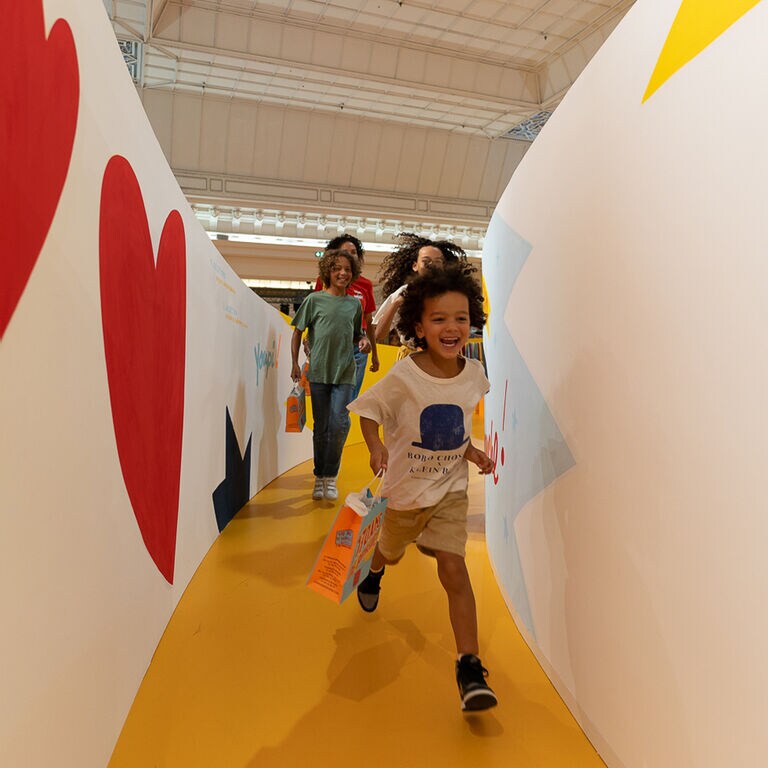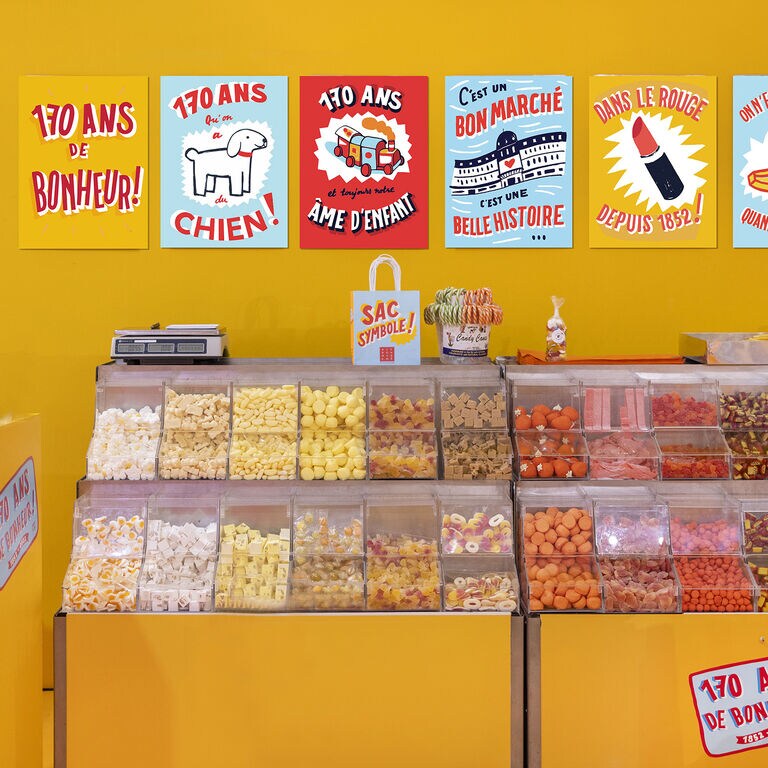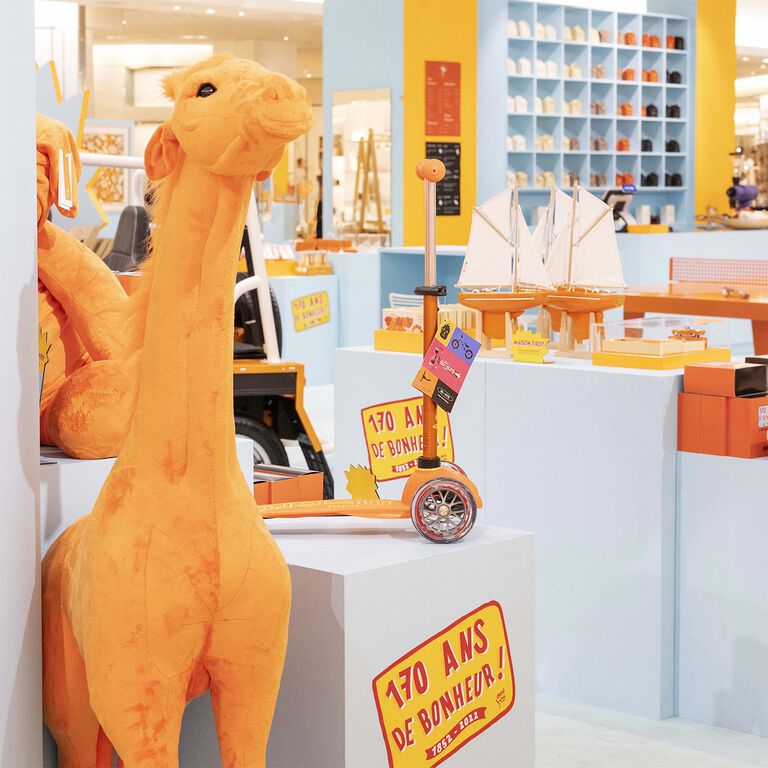 170 ans et toujours une âme d'enfant
Des bonbons à croquer, des pop-ups qui brillent et une ribambelle de surprises : pour ses 170 ans, Le Bon Marché Rive Gauche invite les enfants (et leurs parents) à découvrir son univers festif.
Découvrez toute la programmation !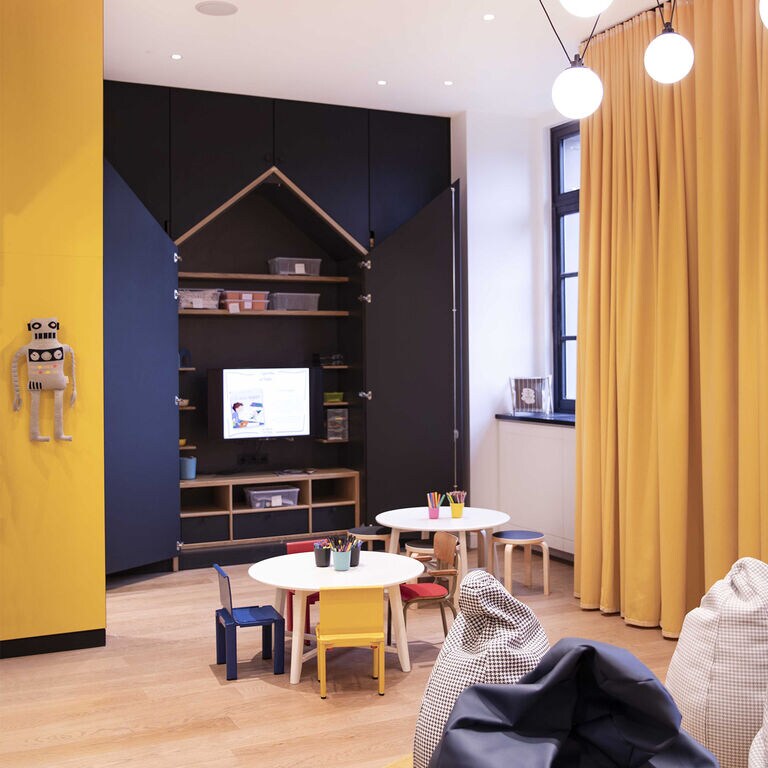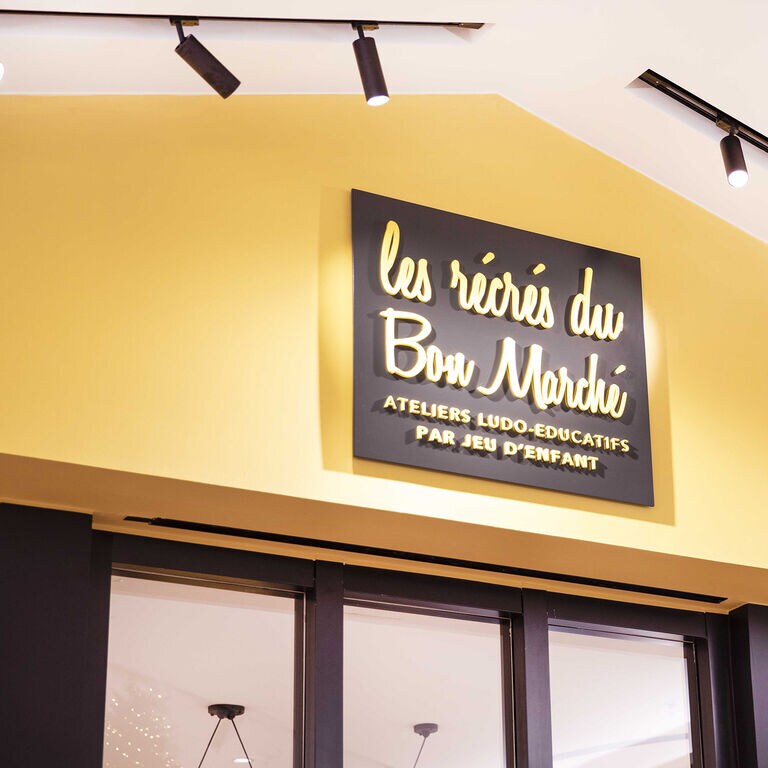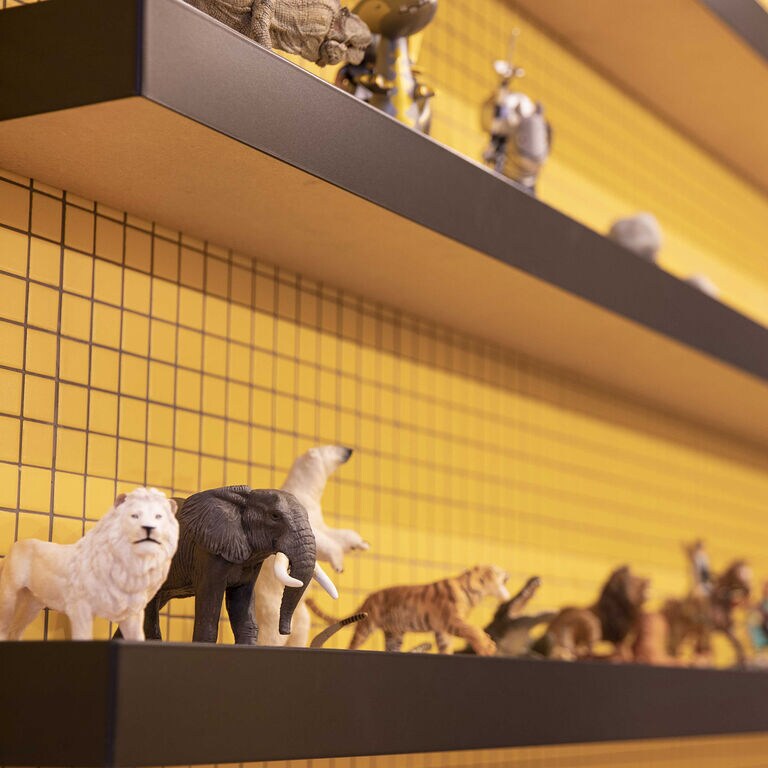 ZOOM SUR LES RECRES
UN SHOPPING EN TOUTE SEREINITE GRACE AUX RÉCRÉS DU BON MARCHÉ
Aux parents qui souhaitent faire leur shopping en toute sérénité et à leurs enfants de 4 à 10 ans qui préfèrent jouer, Le Bon Marché Rive Gauche propose des ateliers récréatifs à l'espace Enfant au 3ème étage. On bricole, on cuisine et on expérimente toujours autour d'une histoire originale.
Faire son shopping au Bon Marché Rive Gauche devient un jeu d'enfant !
Réserver