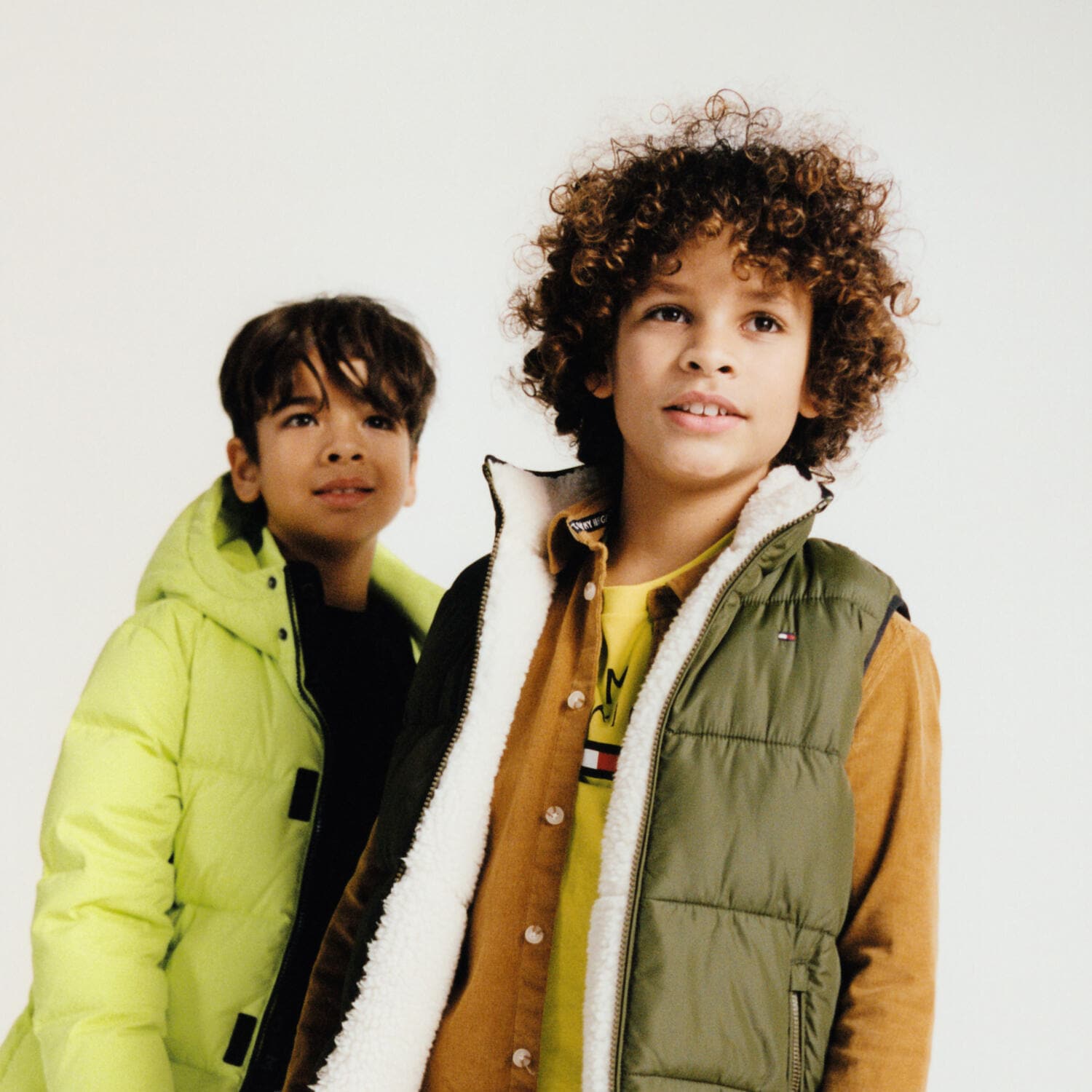 A variety of looks approved by parents and adored by kids

Make sure they take their first step in style with the latest edit of kids' clothes from Tommy Hilfiger. Whether you're after baby clothes for your new arrival, looking for a girls' dress so that she'll shine at her next birthday party, or even on the search for his very first pair of Tommy Hilfiger trainers, the Tommy Hilfiger collection for kids has a favorite item for every age range. When it comes to kids' fashion, Tommy Hilfiger childrenswear ticks all the boxes.
Our collection of kids wear combines playfulness and practicality with a twist of youthful East Coast cool in each design, destined for them to be happy with your style picks. The range covers everything from cozy coats and jackets for colder months to stylish swimwear from the vacation store for kids. You'll never forget a moment when they are dressed in Tommy Hilfiger kids' clothes.