05/29/2023 1:13:04 AM
An ancestral heritage
The first pages of the Namiki story are written about Ryosuke Namiki and Masao Wada, who started out as merchant marine engineers. In 1918, their first gold nib made in Japan was mounted onto a body of ebonite, a material that is sensitive to heat and humidity. Starting in 1925, inspired by the lacquer used to protect precious objects, they began working with lacquer artisans, later united within the Kokkokai Group. The modernity of their pens was then enhanced by craft tradition: Maki-e, a lacquer technique passed on between generations of virtuoso artisans. Namiki fountain pens are the pinnacle of beauty, technique and spirit inherited from their ancestors, as well as the roots of the PILOT group.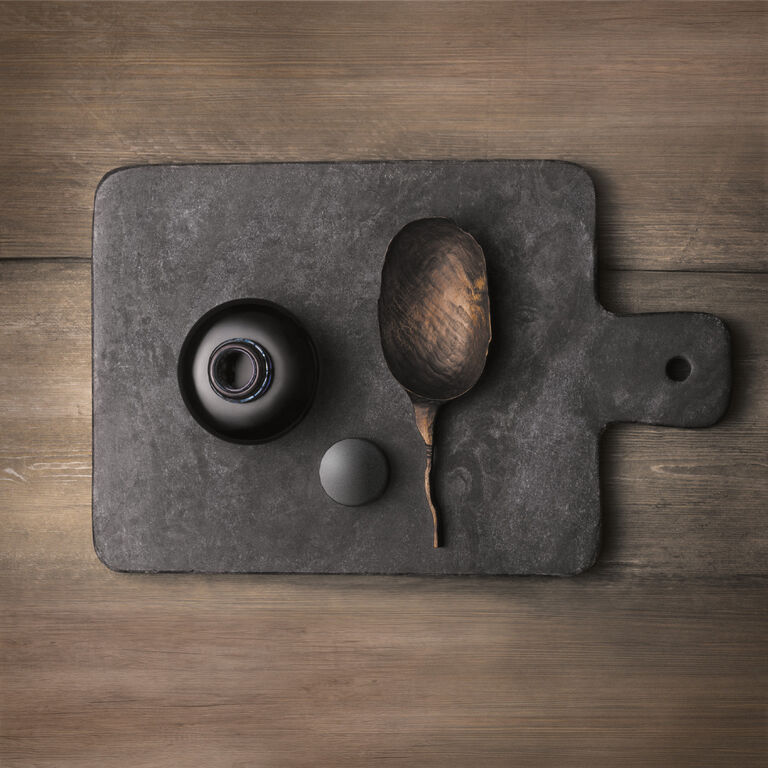 Art and material
The Kokkokai group still brings together artists of excellence who have followed long years of apprenticeship, ten years and sometimes more for certain techniques. The production of each Namiki pen requires the successive application of thin layers of lacquer: Urushi, the most beautiful natural lacquer in the world. With each new passage of his brush, the artist ennobles the material and the depth of the color intensifies. He knows how to sublimate all the raw materials offered by nature, gold, silver or mother-of-pearl, to meticulously compose decorations of great poetry, with striking effects.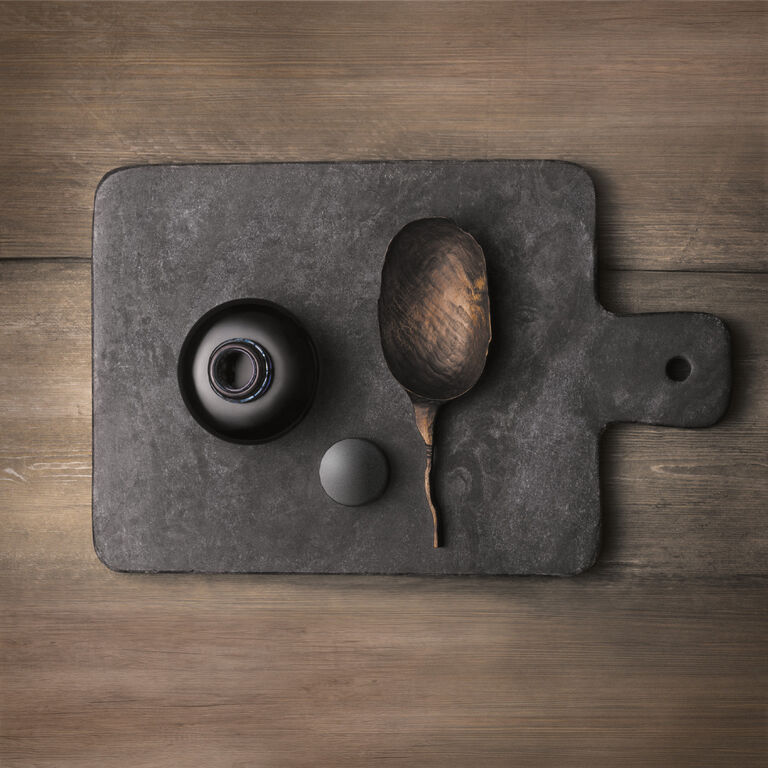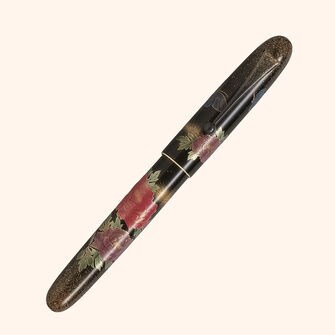 YUKARI ROYALE PIVOINE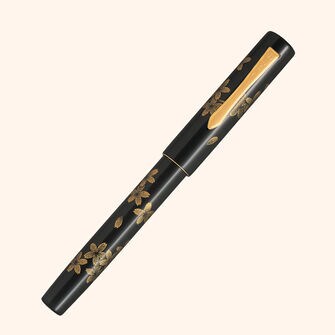 YUKARI CHINKIN SAKURA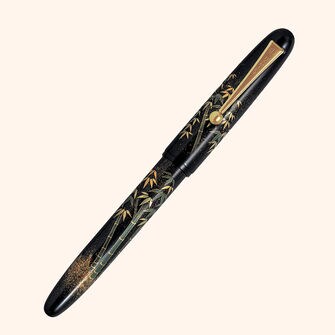 YUKARI BAMBOU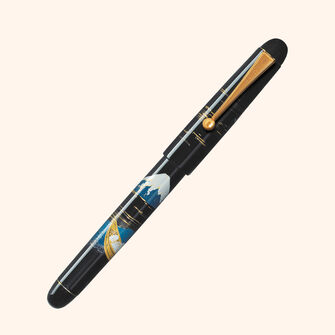 TRADITION MONT FUJI PECHEUR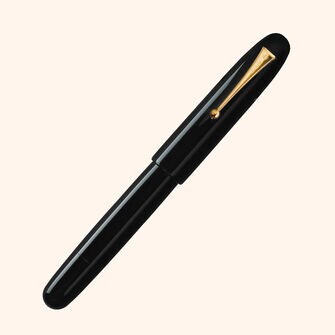 EMPEREUR NOIR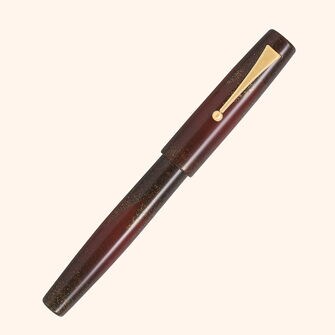 AYA VERMILLON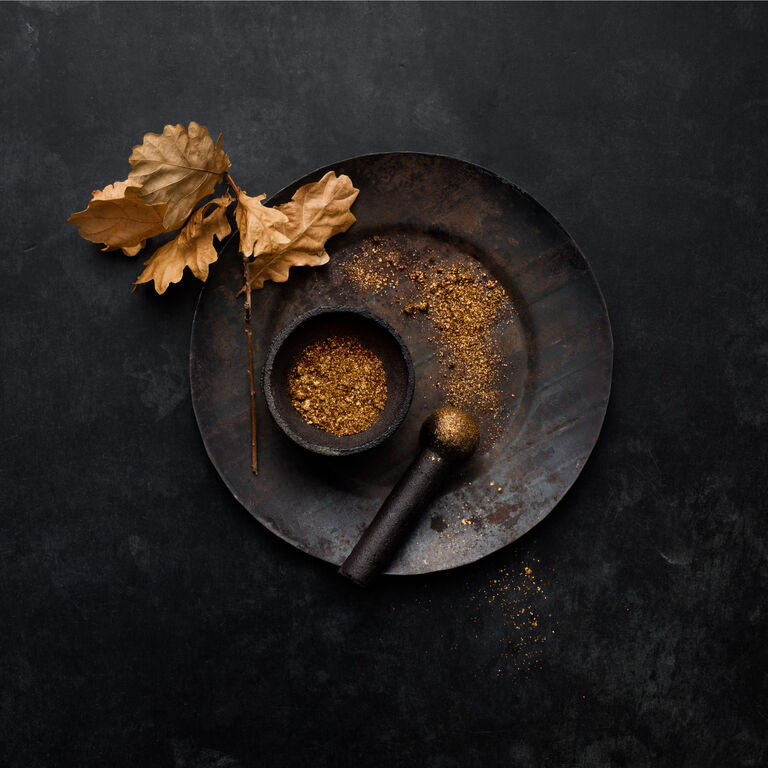 An infinite inspiration
Nakimi draws its inspiration from the roots of the Shinto religion, an animist cult where deities and venerated spirits are present in every element of nature, plants, animals, the Milky Way, the sun, the moon... but also in the Japanese way of life.
The Chinkin models presented, made from Urushi and gold inlay, are a perfect reflection of this. You will discover pens of incredible refinement that showcase pines, silvery grasses or even cranes. An 18-carat gold nib, bearing the effigy of Mount Fuji, adds the final touch to these prestigious writing instruments.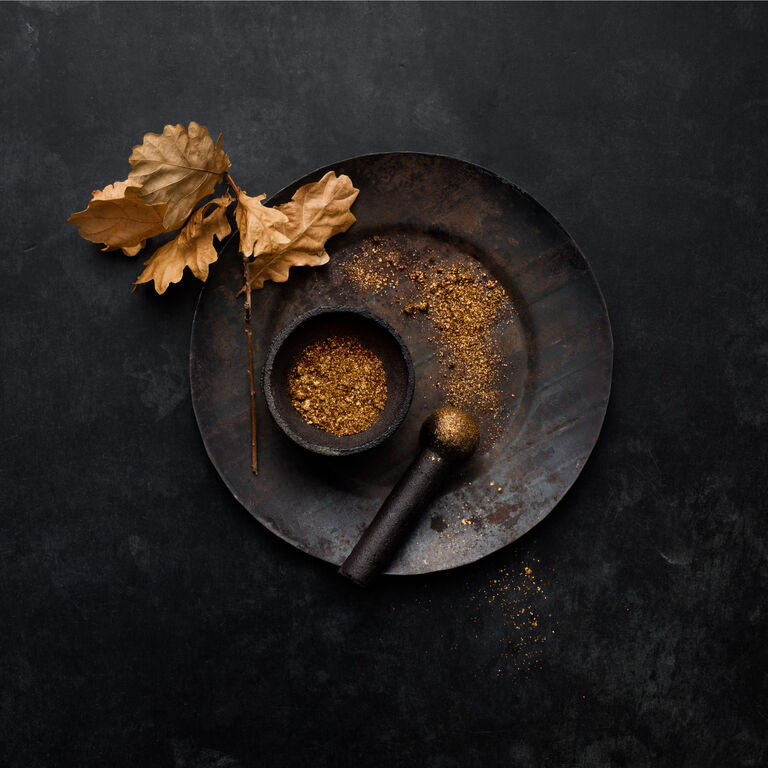 NAMIKI, nourrit l'imaginaire depuis 1918
Édition limitée
Le trèfle sauvage, dit « Hagi » en japonais, est l'une des sept fleurs favorites de l'Automne depuis l'antiquité. Il pousse naturellement dans les montagnes et décore les plus beaux jardins asiatiques d'aujourd'hui comme celui de Mukôjima Hyakkaen à Tokyo, où pas moins de dix espèces s'offrent à nos yeux. Source d'inspiration dans la littérature, il est apprécié pour sa beauté douce, sauvage, et sans prétention. Plus de 100 poèmes lui sont d'ailleurs dédiés dans le plus ancien livre de poésie nippone le « Man'yōshū », datant du 7ème siècle.
Sur cette édition limitée, le scintillant Hagi est illuminé par le clair de lune, délicatement traité en Maki-e argenté et laque rouge. En arrière-plan, le sous-bois prend la forme de magnifiques éventails traditionnels réalisés à partir de laque grise et de poudre d'or. Equipé d'une plume en or 18 carats à l'effigie du Mont Fuji, ce stylo porte-bonheur éloignera les mauvais esprits, ligne après ligne, en 2023.
Signé par le groupe d'artisans Kokkokai
Hira & Togidashi maki-e, poudre d'or et d'argent
300 exemplaires dans le monde