06/04/2023 6:29:56 PM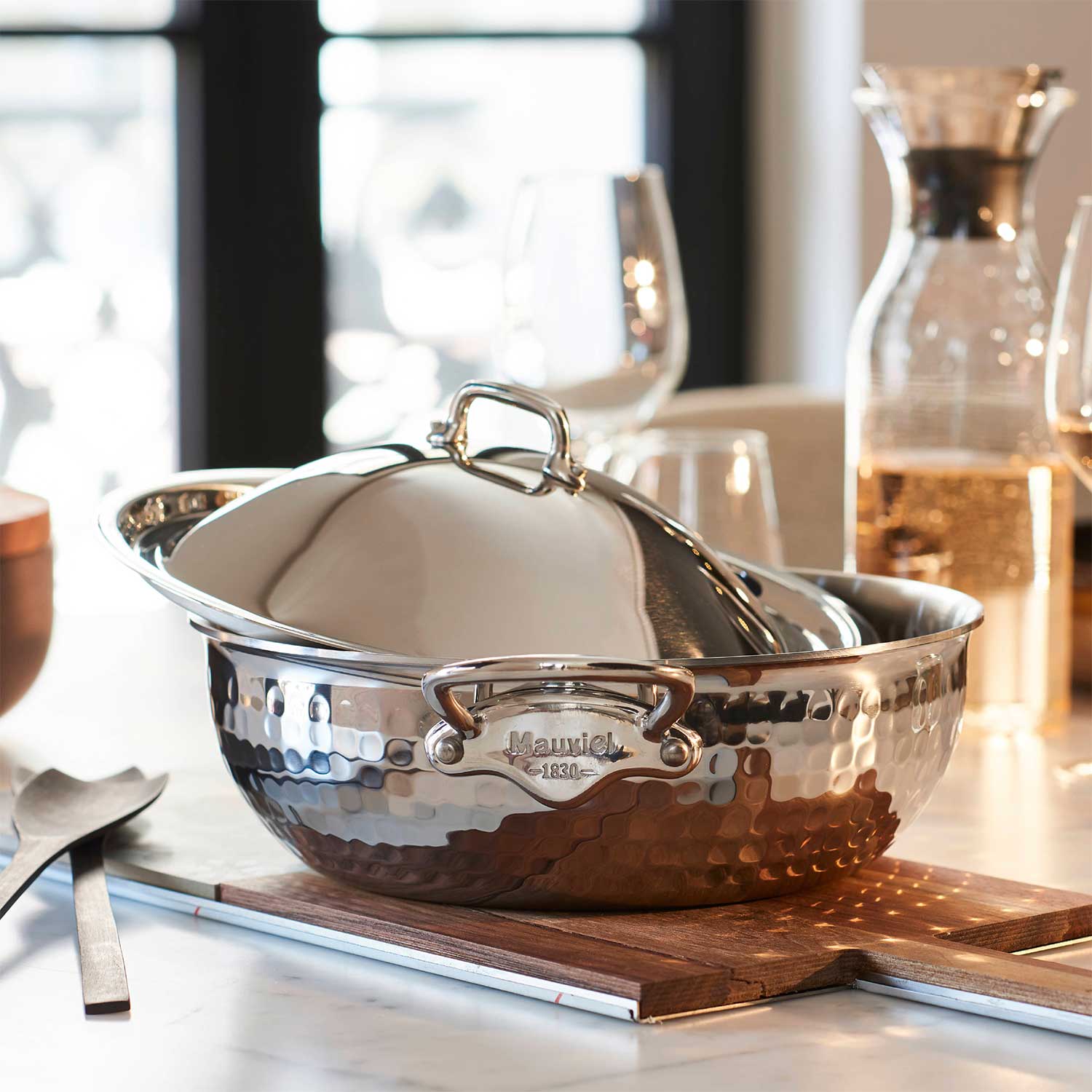 De la Passion naît l'exception

With Mauviel1830 and its two centuries of history, you are entering a House where you can find mixes tradition and modernity. By exploring the world of Mauviel1830, you will discover the know-how of our 70 craftsmen: you choose the made in Normandy, you privilege French excellence, you like the simplicity of lines. The Mauviel1830 universe is multifaceted: the kitchen experience extends to your table. Mauviel1830 excels at the stove, invites itself to your table and cooks to your heart's content, with the same desire for excellence and accuracy.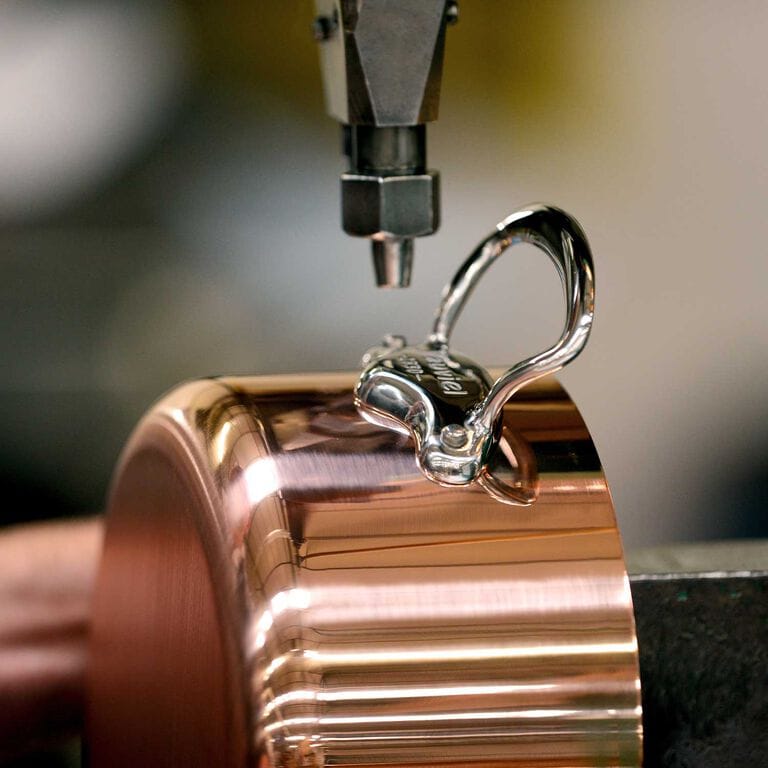 Ernest Mauviel ne se doutait sûrement pas qu'il bâtirait une telle institution de la cuisine mondiale, lorsqu'il créa son atelier artisanal en 1830 à Villedieu-les-Poêles en Normandie. Sept générations plus tard, les ustensiles de cuisine Mauviel1830 dansent sur les pianos des Chefs Étoilés du monde entier, et subliment les préparations de tous les amoureux de cuisine.
Depuis 2008, Valérie Le Guern Gilbert, descendante d'Ernest Mauviel, dirige Mauviel1830 avec la même énergie que son aïeul. Avec passion et fierté, Valérie porte l'étendard de la Manufacture aux quatre coins du monde. Un bonheur et un plaisir qu'elle partage avec tous les amoureux du Bon et du Bien Manger.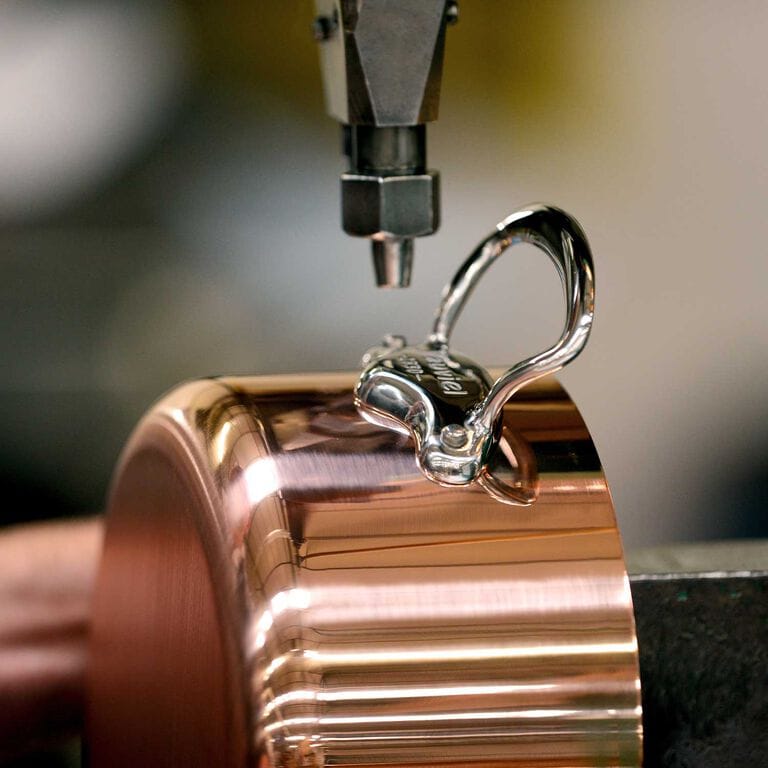 « Hériter des savoir-faire Mauviel1830 c'est également hériter du devoir de les sauvegarder et de les transmettre. C'est aussi être de son temps en s'inscrivant dans une logique saine : bien fabriquer, bien cuire, bien manger. »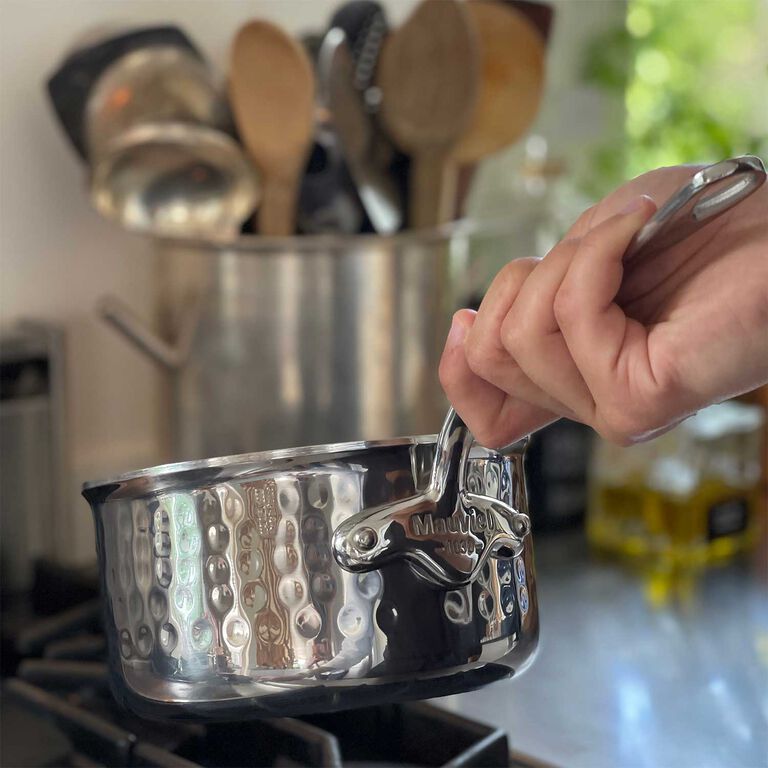 C'est dans le plus grand respect du métier de dinandier, et dans les règles de l'art, que la Manufacture Mauviel1830 fabrique la collection M'Élite au design audacieux.
La finition extérieure polie, martelée à la main, les montures rivetées en inox, signées Mauviel1830 lui confèrent un caractère esthétique incomparable. Sa fabrication multicouches lui permet une conductibilité et une performance optimale. Pour la cuisine et pour la table !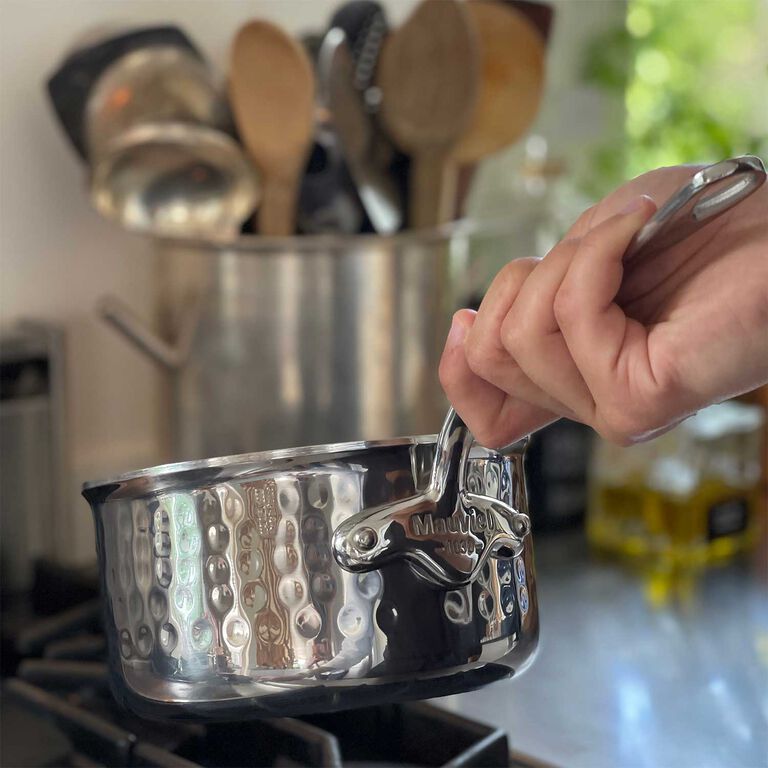 Le savoir-faire Mauviel1830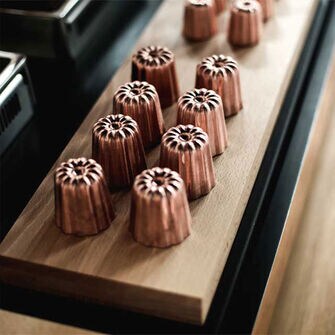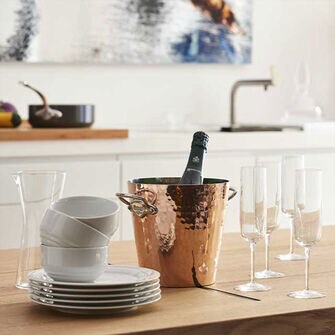 Découvrez la manufacture Mauviel1830