12/02/2023 10:15:50 AM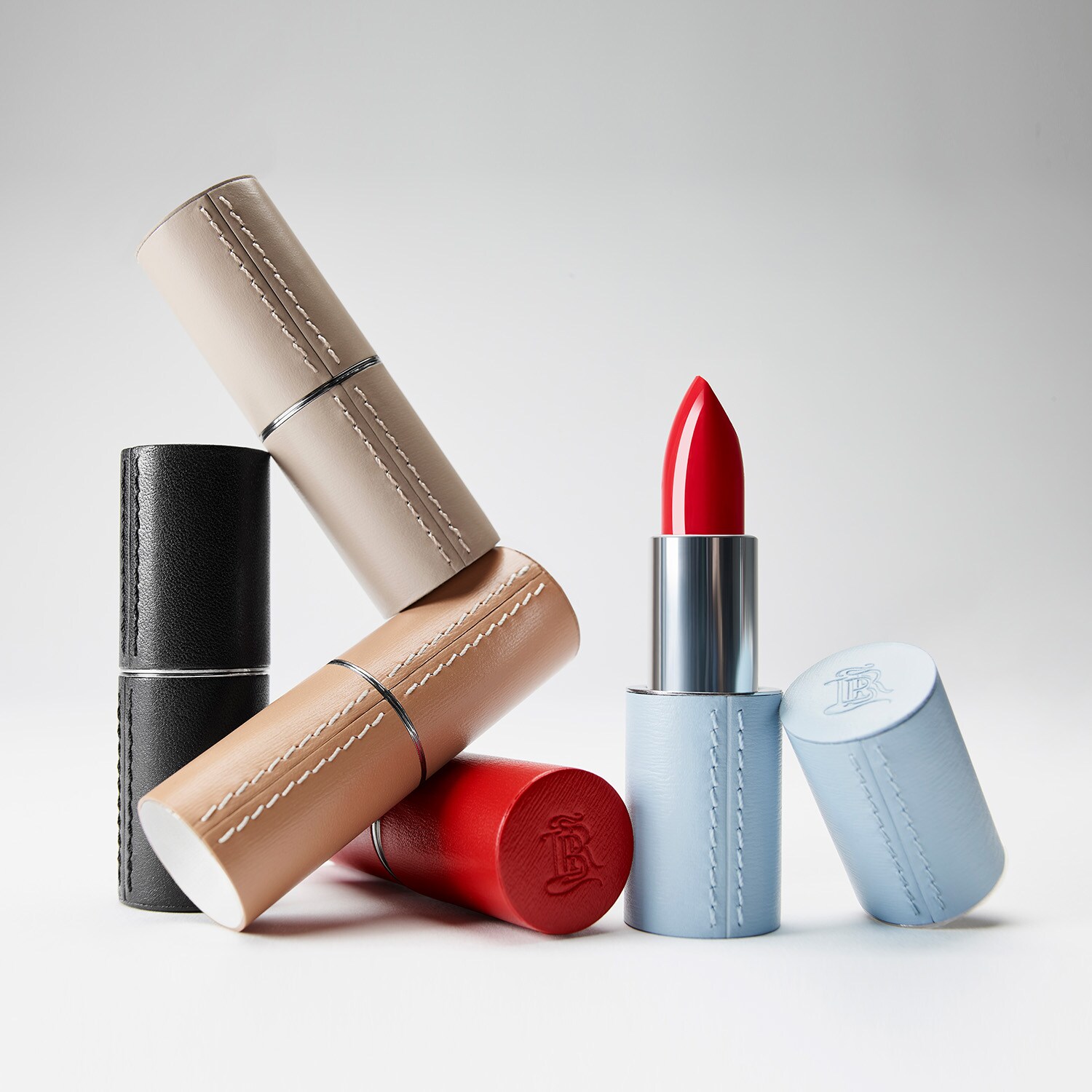 Luxury with a purpose.

La bouche rouge is the first French, environmentally responsible makeup brand to propose natural formulas in refillable, recyclable cases, free from plastic. Since its debut in 2017, La bouche rouge's vision has been to create luxury that makes life more beautiful, all the while protecting the earth for generations to come. A luxury that does not pollute, destroy or harm. In this quest for natural perfection, French craftsmanship plays a pivotal role: it allows La bouche rouge to merge quality and sustainability, to highlight know-how and to enhance the value of beautiful objects and their refillable leather cases.. La bouche rouge is also responsible when formulating in its proprietary lab, where it develops patented, singular formulas, with a minimum of 60% active ingredients and up to 91% for its lipstick refills. obtains powerful makeu-up serums, as clean as they are performant.
« Repenser, recharger, recycler. »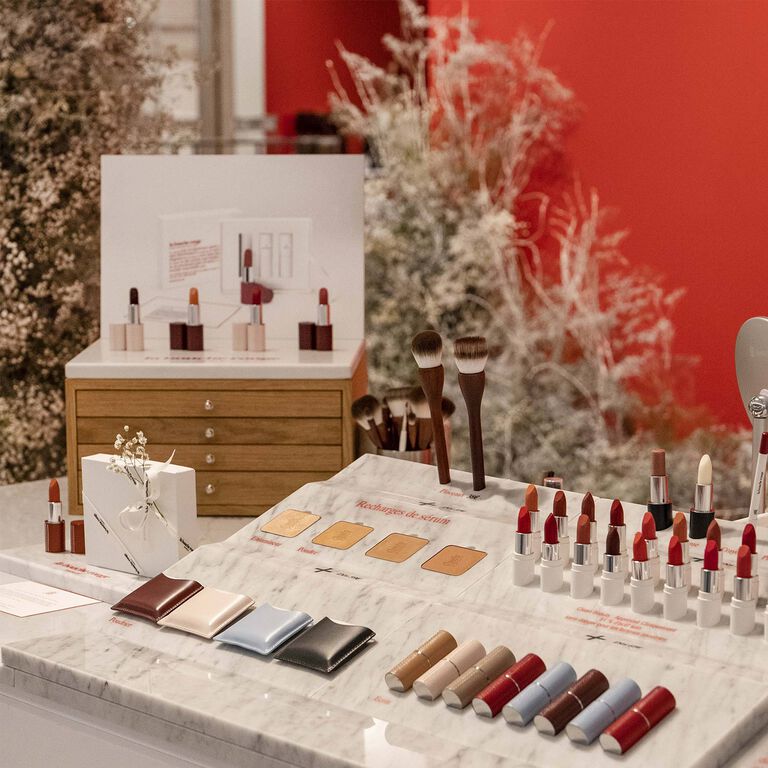 La bouche rouge, a red voice, a dream for tomorrow.
La bouche rouge is a call to change. A change in our forms of consumption, as well as production and distribution, with the objective of leaving a positive impact throughout the entire line.
Rethink - refill - recycle.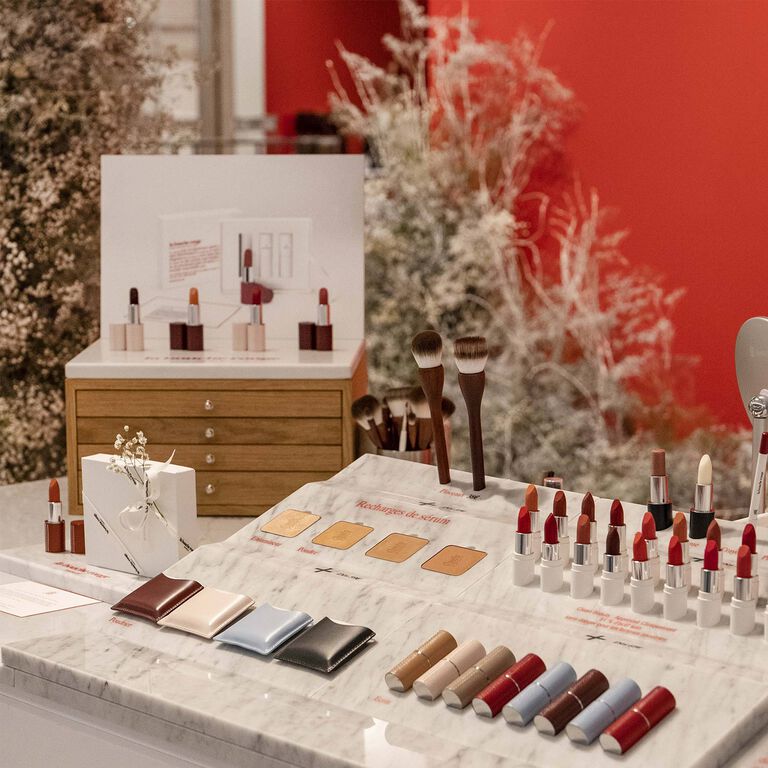 « Choisir une fois. Recharger pour toujours. »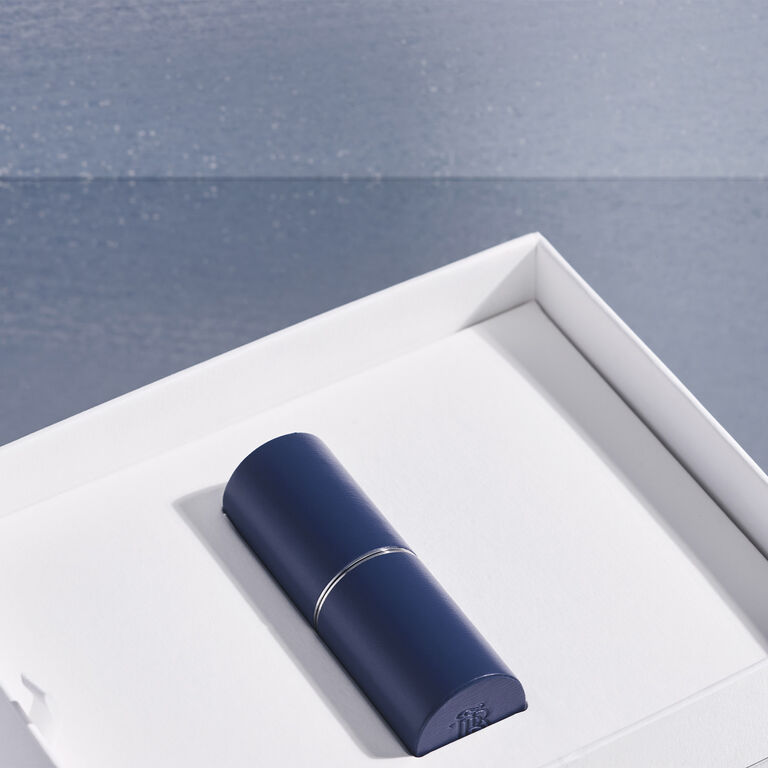 To celebrate this long-lasting relationship, the Maison will launch its brand-new cases in navy blue leather, as well as in white leather, exclusively at Bon Marché. Handmade in France from upcycled leather from the Tanneries du Puy, each beauty object is a timeless piece, to be used every day and for a lifetime.
On this occasion, for any purchase from 104€, a refill of Baume Blanc lip care serum will be graciously offered.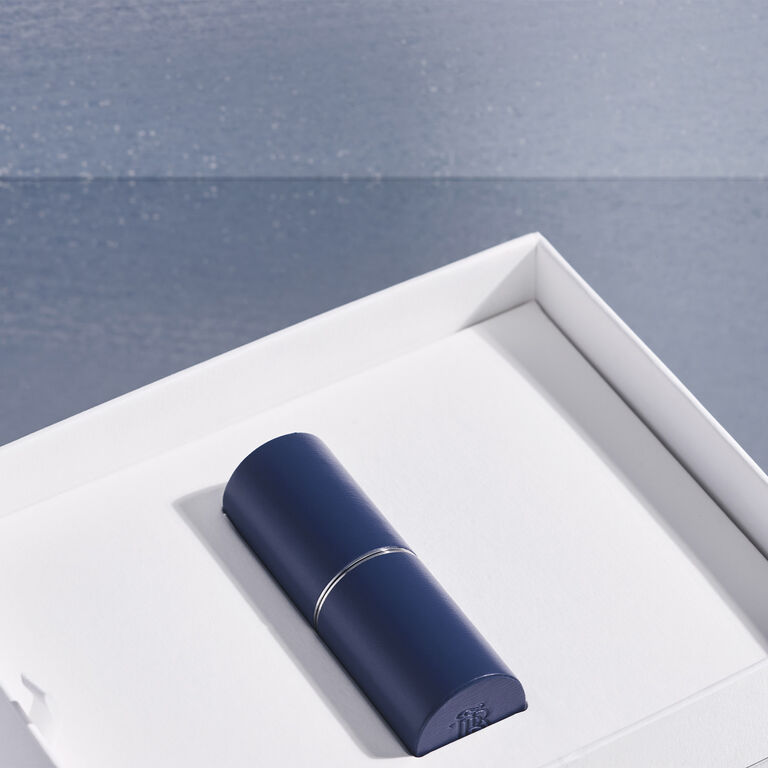 Preserving the beauty of the planet for future generations