06/04/2023 8:58:25 AM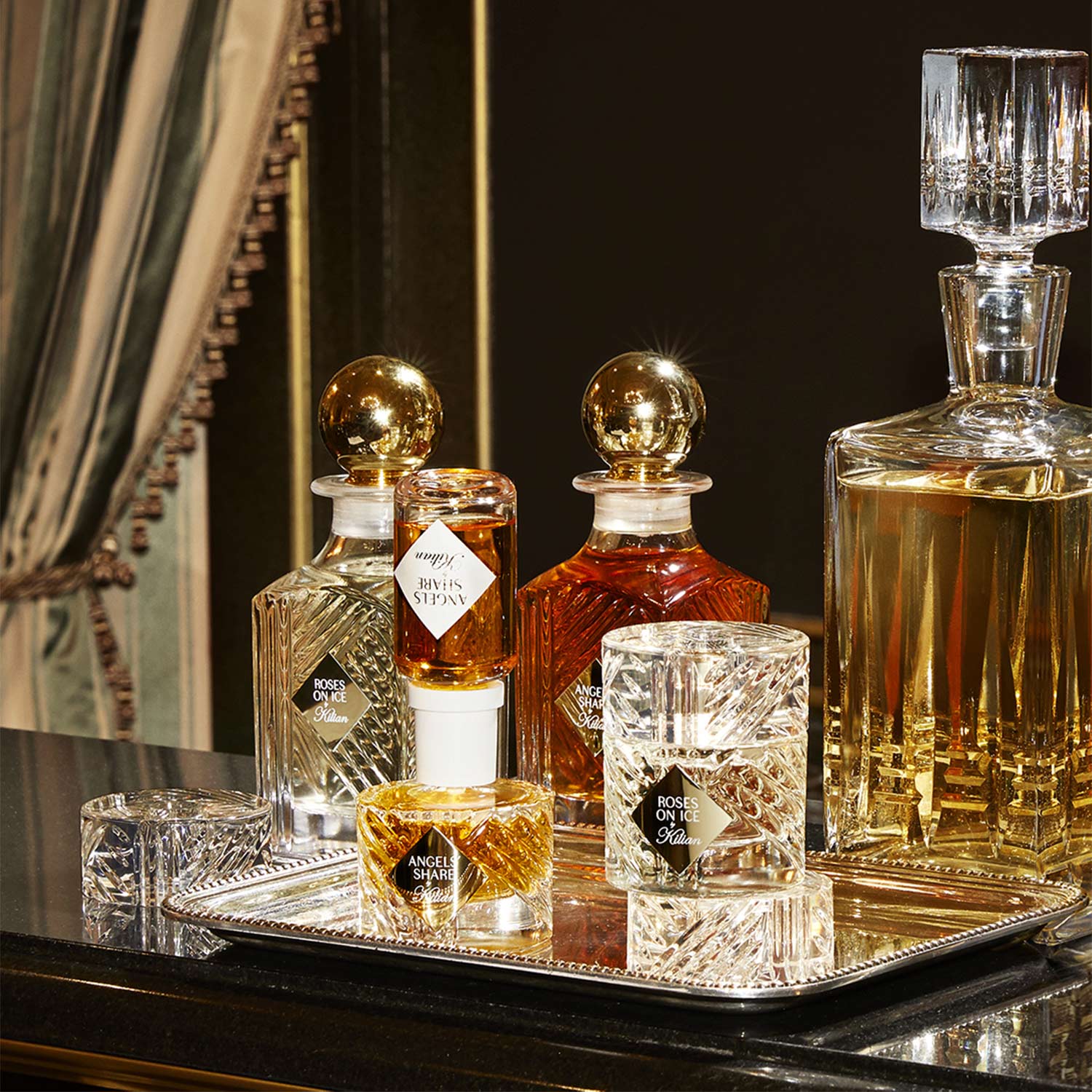 « Don't Be Shy »

Kilian Hennessy, héritier de l'une des plus illustres dynasties de liqueur fine, crée en 2007 sa propre maison de haute parfumerie : KILIAN PARIS. Le maître parfumeur collabore avec des nez renommés pour imaginer des fragrances audacieuses, contemporaines qui allient à la fois élégance et luxe.
Kilian Hennessy grandit parmi les caves à cognac, il côtoie la « Part des Anges », ces vapeurs d'alcool qui s'échappent des chais de la maison Hennessy. Ces effluves de liqueur fine, la séduction des soirées parisiennes, l'exotisme du voyage lui insufflent des fragrances subtiles, enveloppées dans des écrins de verre. Retrouvez au Bon Marché Rive Gauche les créations uniques KILIAN PARIS. La maison offre une véritable garde-robe de parfums, des possibilités infinies, « so don't be shy and try Kilian ».
TÉLÉPHONE : 01 44 39 80 00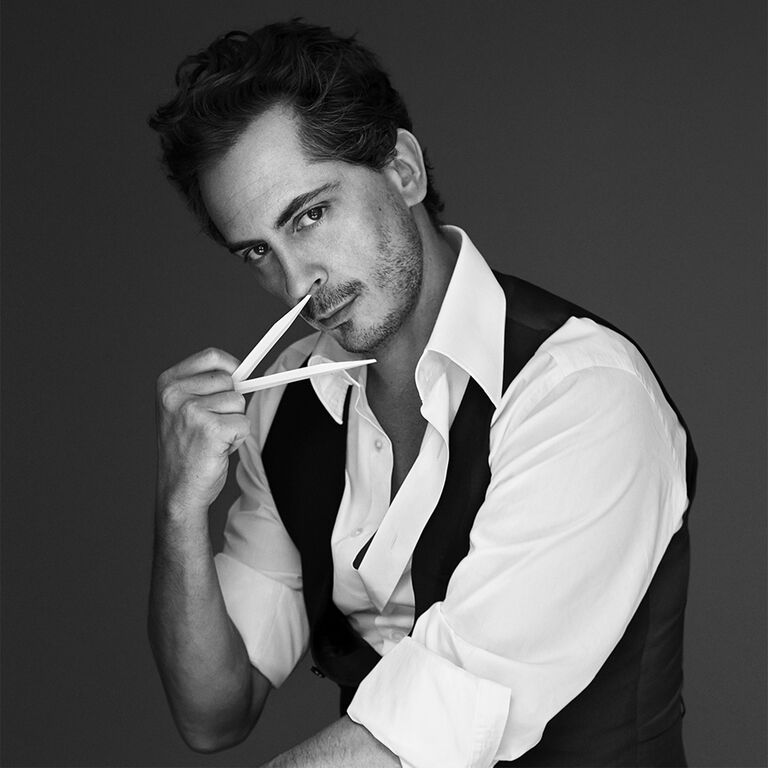 « Je crée des parfums qui expriment l'émotion portée par leur nom. Chaque parfum est le début d'une véritable histoire, une histoire qui doit encore être racontée... »
- Kilian Hennessy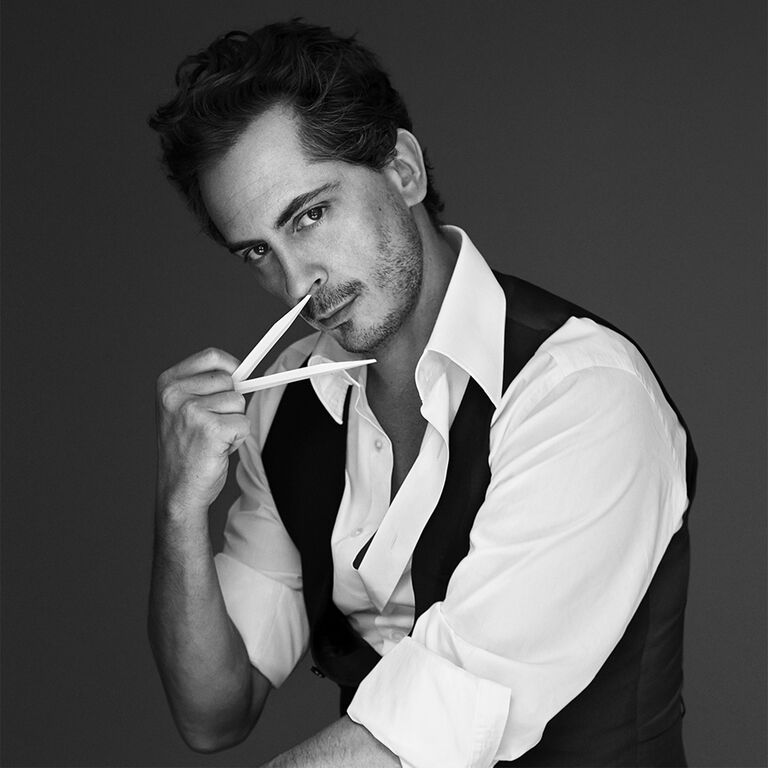 Une senteur sacrée
Les deux parfums signatures de KILIAN PARIS font leur grand retour au Bon Marché. Avec Sacred Wood vous aurez la chance d'humer le bois précieux de santal, très prisé des créateurs de parfum. Originaire d'Inde, le bois de santal ne se récolte en effet que 15 ans après avoir été planté. Ce parfum promet un voyage olfactif notamment en République Dominicaine avec l'huile d'Amyris et au Maroc à travers l'huile de Bois de Cèdre. Un bois d'exception que l'on retrouve aussi dans le parfum Rose Oud. Ce flacon aux couleurs incandescentes renferme une ode à la Rose, accompagné d'un mélange d'épices et de bois pour une fragrance unique.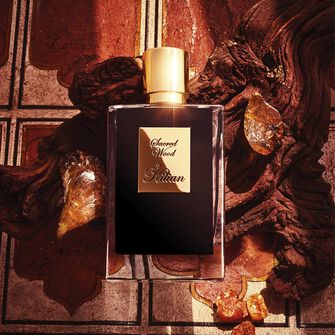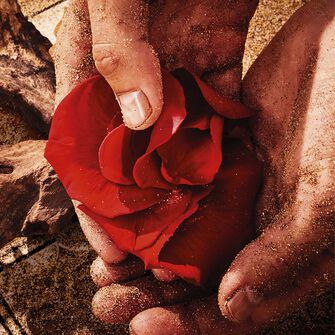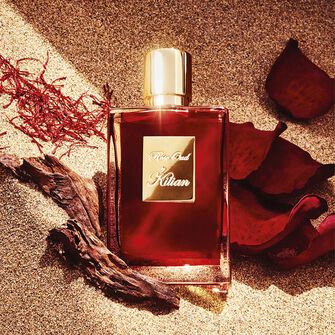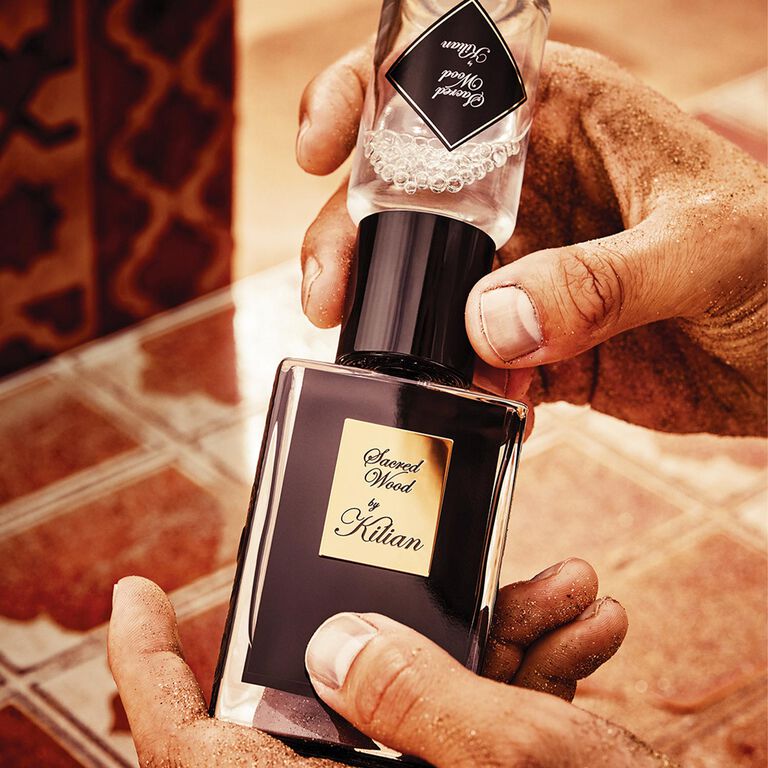 Des parfums éternels
Avec un bouchon en boule zamac, une bouteille en verre, le flacon Kilian emprunte les courbes iconiques d'une carafe à cognac et rappelle ainsi le plaisir raffiné d'une dégustation de liqueur fine. Chaque carafe de parfum rend hommage à la Maison Hennessy et constitue un objet art déco unique et intemporel. Elle est accompagnée d'un vaporisateur de voyage, un entonnoir qui permet de recharger à l'infini le précieux flacon, pour un parfum durable qui traverse les générations. Une démarche responsable essentielle pour le fondateur de la maison de parfum, pour qui le vrai luxe est éternel.