12/01/2023 5:30:01 AM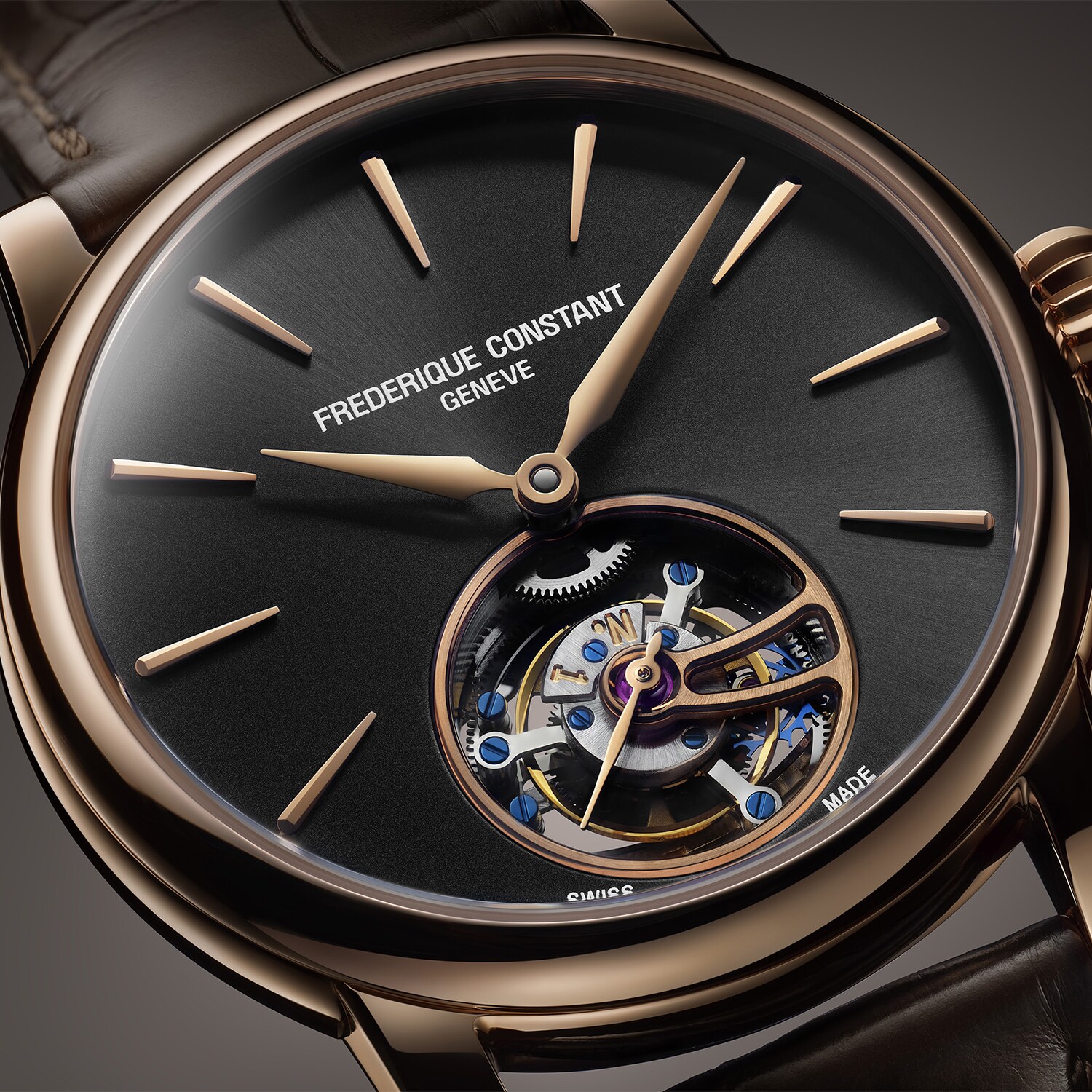 LE LUXE ACCESSIBLE SWISS MADE

Manufacture horlogère fondée en 1988 par un couple d'entrepreneurs indépendants, Aletta et Peter Stas, Frédérique Constant imagine des montres depuis Genève avec la volonté de créer des pièces de qualité et de démocratiser le luxe horloger Swiss Made.
Frédérique Constant élabore, développe, assemble et contrôle une grande variété de garde-temps à la fois mécaniques, quartz et connectés au sein de sa manufacture.
TÉLÉPHONE : 01 44 39 80 00
CLASSIC TOURBILLON MANUFACTURE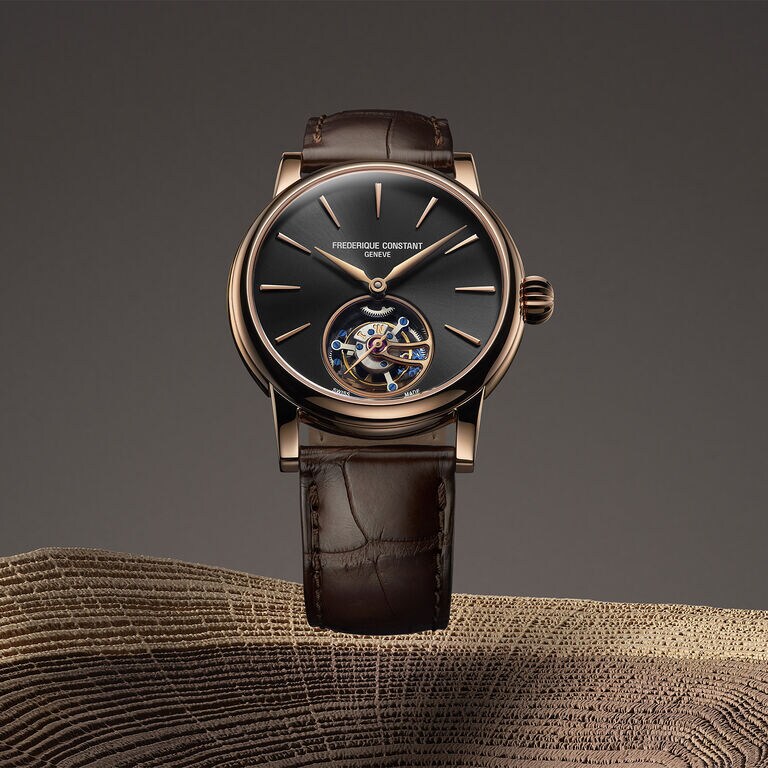 Une complication horlogère de haut vol
Pour sa toute première participation au salon Watches and Wonders 2023, Frédérique Constant souffle une bougie hautement symbolique en célébrant ses 35 ans cette année. Pour l'occasion, la manufacture horlogère suisse dévoile une interprétation inédite d'une création qui illustre son expertise et son esprit : la Classic Tourbillon Manufacture. Paré d'un boîtier en or rose 18 carats édité en série limitée à seulement 150 exemplaires, ce précieux garde-temps de 39 mm met en exergue le mouvement tourbillon manufacture FC-980.
Entièrement développé en interne et assemblé à la main au cœur des ateliers de la maison, ce bijou de mécanique se singularise par une roue d'échappement et une ancre en silicium entraînant une performance supérieure et une moindre exigence en matière d'entretien. Avis aux esthètes avertis.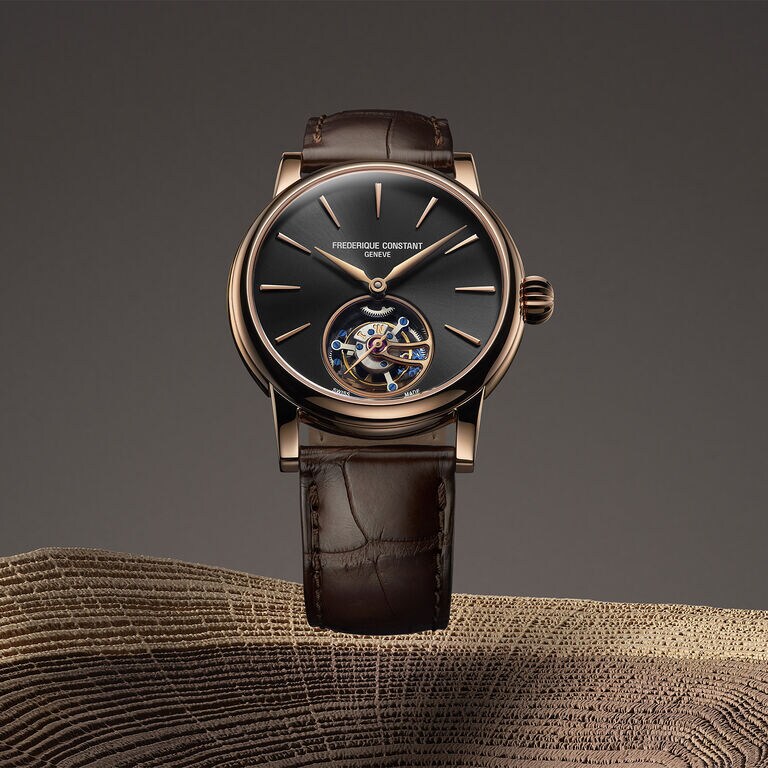 Un mouvement manufacture phare
Créée en 1988, la Maison horlogère Frédérique Constant fête ses 35 ans en 2023. Les épisodes festifs seront nombreux cette année. Le premier d'entre eux met en lumière une création emblématique de son parcours : le mouvement tourbillon manufacture FC-980. Présenté pour la première fois en 2008, il y a 15 ans, il est devenu l'un des développements phares de la Maison, et anime aujourd'hui la toute nouvelle Classic Tourbillon Manufacture.
Son édition en série limitée souligne également la première participation de Frédérique Constant à Watches and Wonders. La symbolique a son importance, la Classic Tourbillon Manufacture étant ainsi lancée en direct du premier salon horloger au monde, dans les terres natales de Frédérique Constant, à Genève.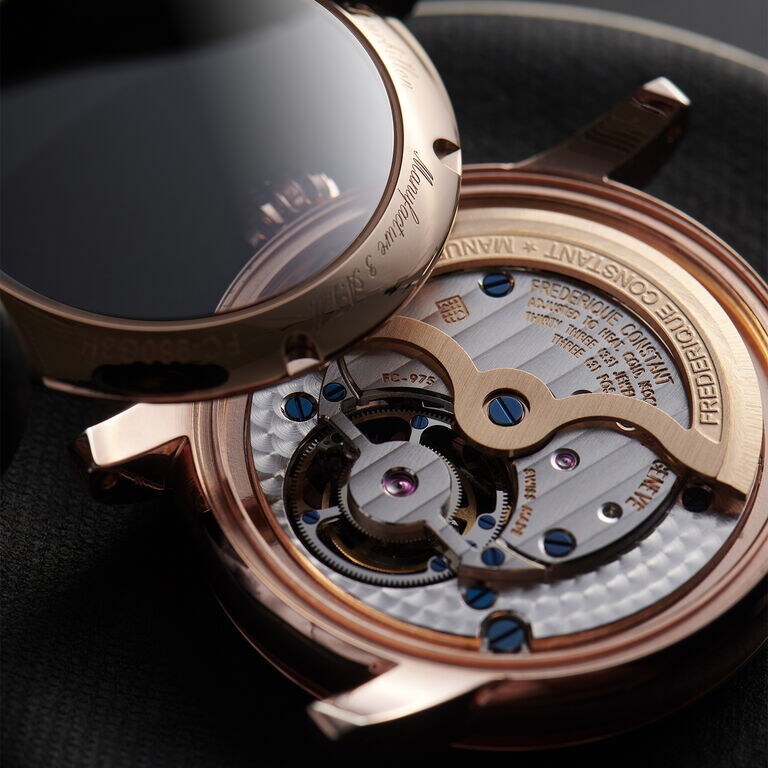 Le design Classic incarne la ligne directrice que Frédérique Constant a toujours suivie depuis sa création il y a 35 ans, sans jamais en dévier : une horlogerie traditionnelle mécanique helvétique, parfaitement maîtrisée, et qui honore son patrimoine séculaire.
La nouvelle Classic Tourbillon Manufacture rend ainsi hommage à cet art horloger dans ses moindres détails. Sa boîte est réalisée en or rose 18 carats, un métal précieux réservé jusqu'à présent exclusivement aux éditions limitées Manufacture. Ce modèle ne fait pas exception : édité à seulement 150 pièces, chaque montre est individuellement numérotée.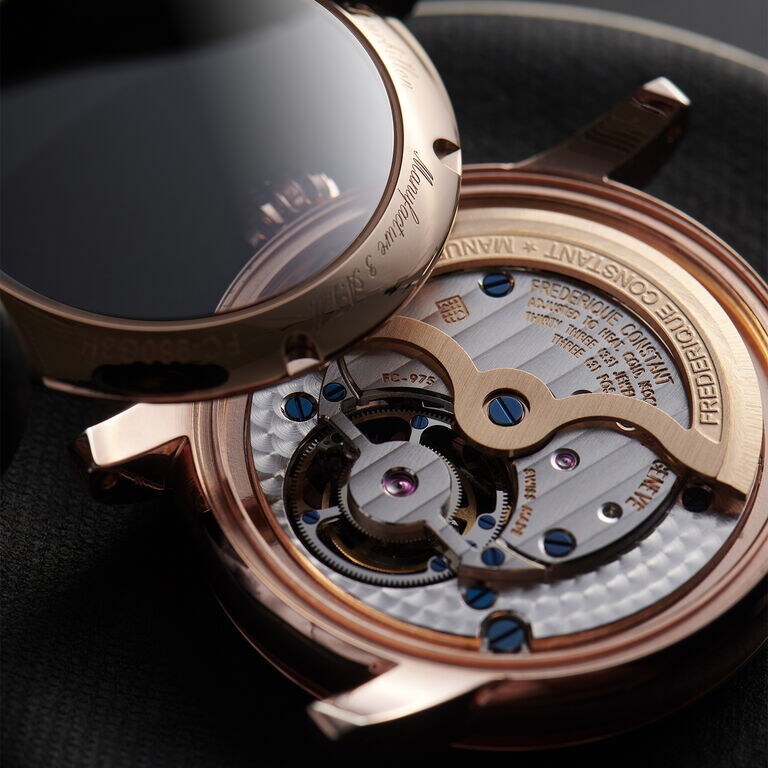 Devenue une manufacture largement intégrée, Frédérique Constant est aujourd'hui forte de 31 calibres développés en interne, notamment de hautes complications telles le Tourbillon, le Calendrier Perpétuel, le Chronographe Flyback ou encore le Monolithic.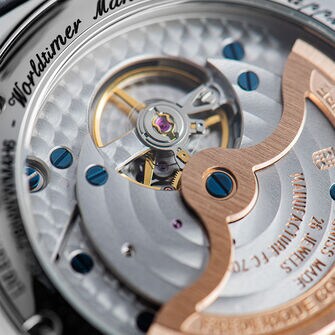 MANUFACTURE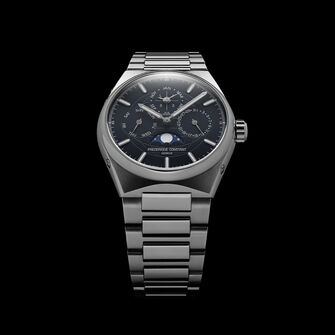 HIGHLIFE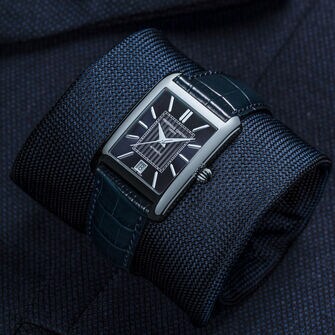 CLASSIC