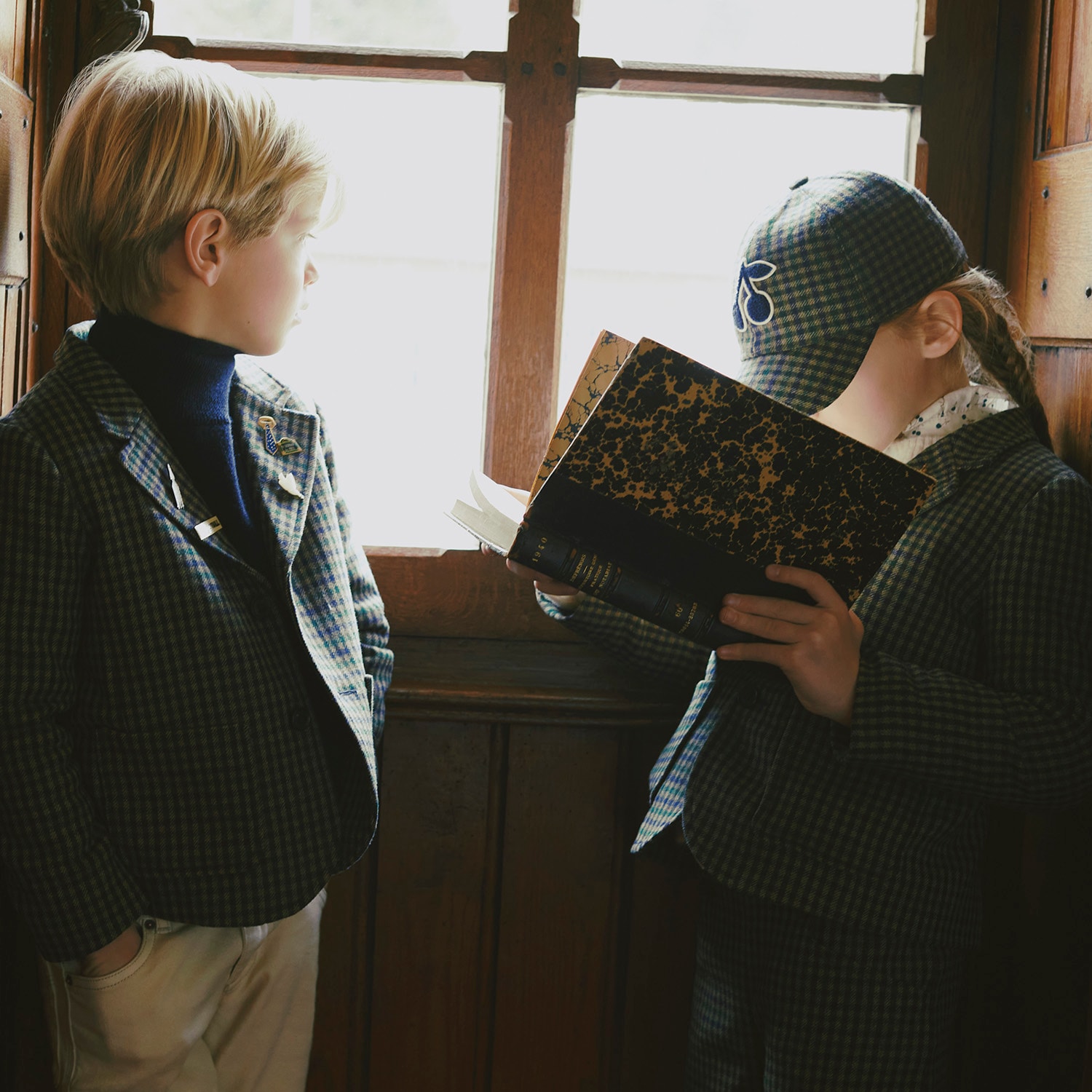 Since its first collection, the Bonpoint children's fashion House, founded in 1977

stands out by its audacious style. Intuitive and visionary, the brand has established itself as THE benchmark through its modernity and its freedom, daring to present unique silhouettes. Transgression and subtlety regarding the associations of colours, fabrics, prints and proportions are solidly anchored in the DNA of the House. Its unique specifications? The requirement of unparalleled quality and craftsmanship that showcases rigorous techniques such as English seams, smocks, in-between lace, invisible hems, hand-made embroidery and intricate bias. Designed as a couture house and not as a brand, heritage and transgenerational transmission are at the heart of the concept. Thus, Bonpoint clothing becomes a perennial modern investment item.
La transgression et la subtilité dans les associations de couleurs, de tissus, d'imprimés et de proportions sont ancrées dans l'ADN de la maison. L'unique cahier des charges ? Un savoir-faire qui met à l'honneur des techniques rigoureuses telles que les coutures anglaises, le froncé smocké, la dentelle entre-deux, les ourlets invisibles, la broderie main et les biais main. Conçue comme une Maison et non comme une marque, l'héritage et la transmission transgénérationnelle sont au cœur du concept. Le vêtement Bonpoint devient ainsi une pièce d'investissement durablement moderne.
Les coups de cœur de la rentrée