Meet : Imparfaite Paris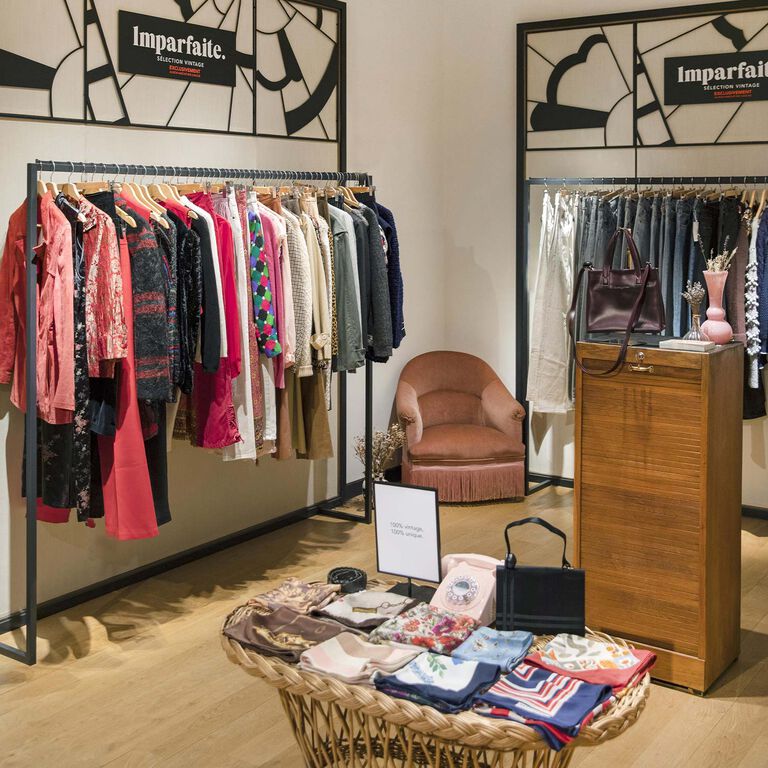 Into vintage fashion? Then don't miss your chance to shop the selection of unique and retro clothing from Imparfaite Paris at Le Bon Marché Rive Gauche!
Founded in 2017 by Ariane de Béchade and Camille Gabbi, Imparfaite Paris was the first label to offer vintage clothing online.
Compiled by sellers from all over France, you'll find everything from milkmaid tops, Levi's jeans of your dreams to trendy gingham dresses and Jane Birkin style basket bags to stroll through the alleys of Marseille – make it a vintage summer!
Meet the founders !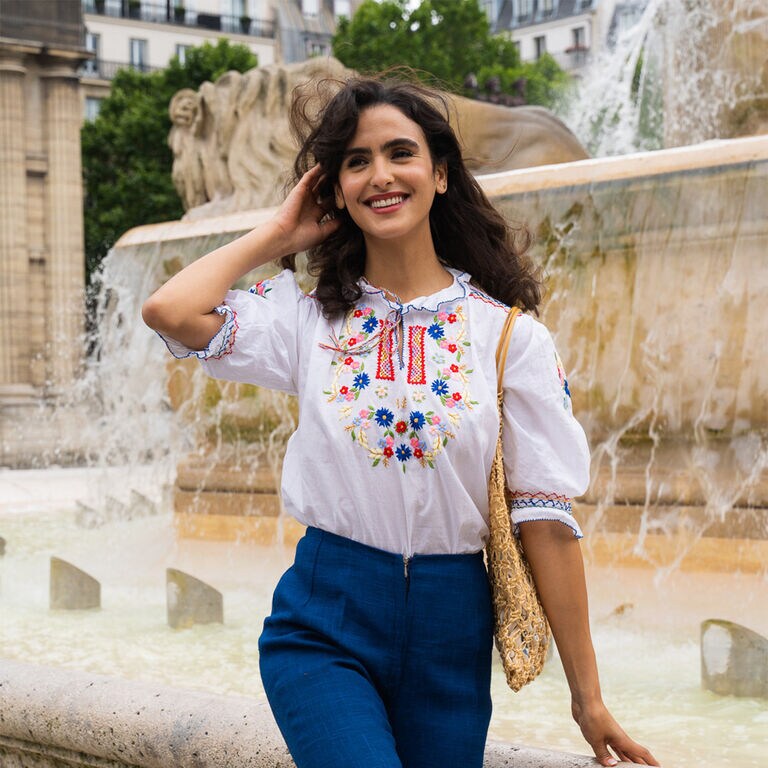 Why did you decide to launch Imparfaite?
We wanted to combine quality, style and eco-responsibility, without breaking the bank. Vintage was the obvious choice, yet still confined to those in the know. Bargain hunting is an art, needing both time and patience... which is where Imparfaite comes in.
Tell us about your relationship with vintage clothing...
I've always been passionate about it; I love that feeling you get when you find something unique and fall instantly in love with it. A piece that's survived for decades and finally comes back around again.
Juny (@Junybreeze) wears an embroidered blouse, trousers and an Imparfaite Paris bag.
Photo : @lebonmarcherivegauche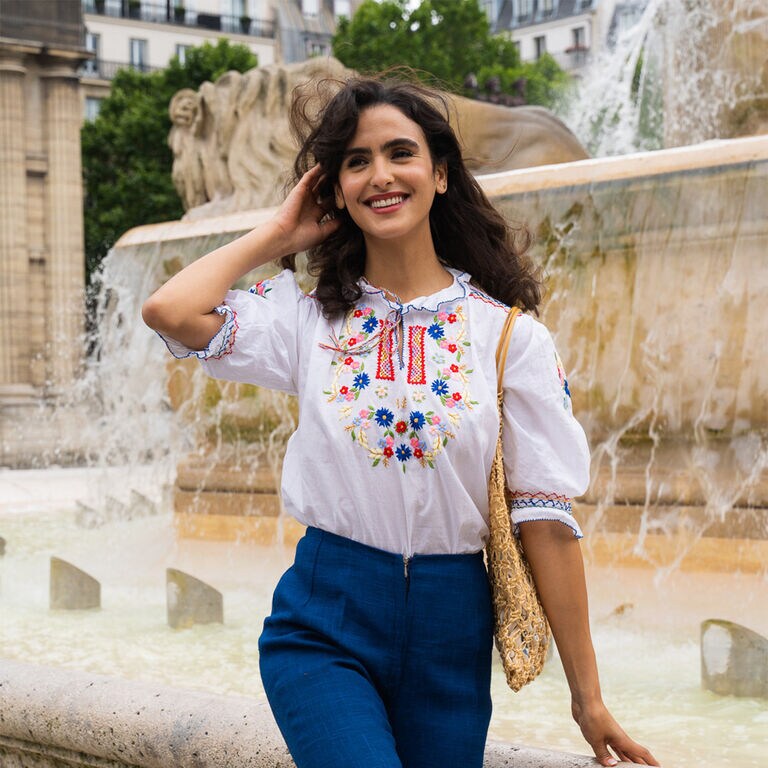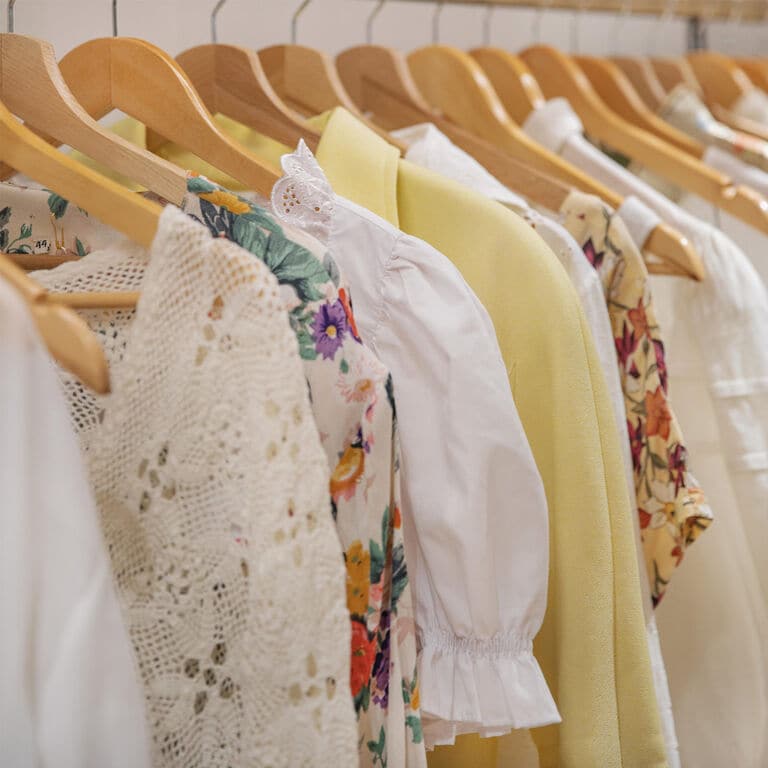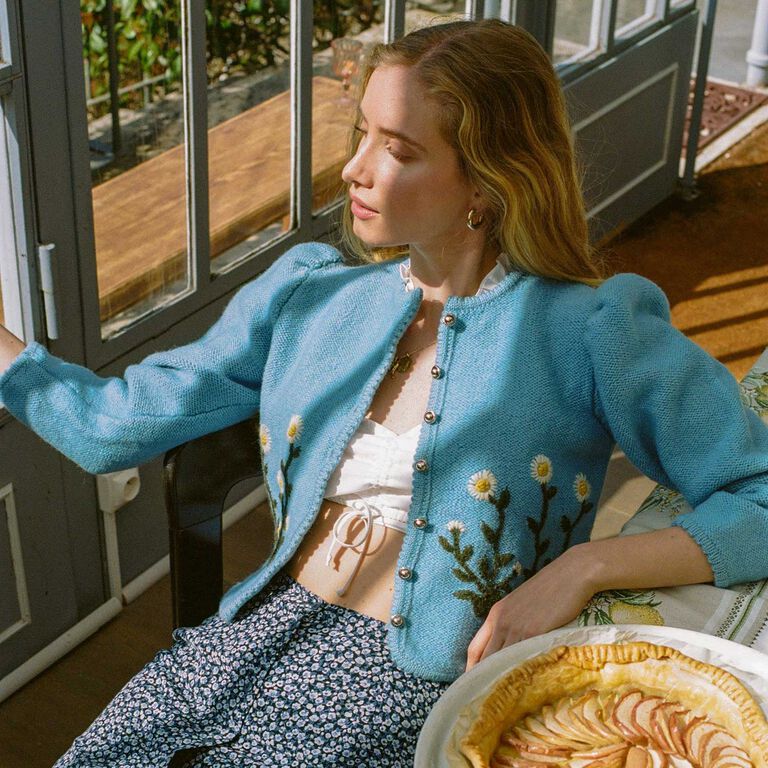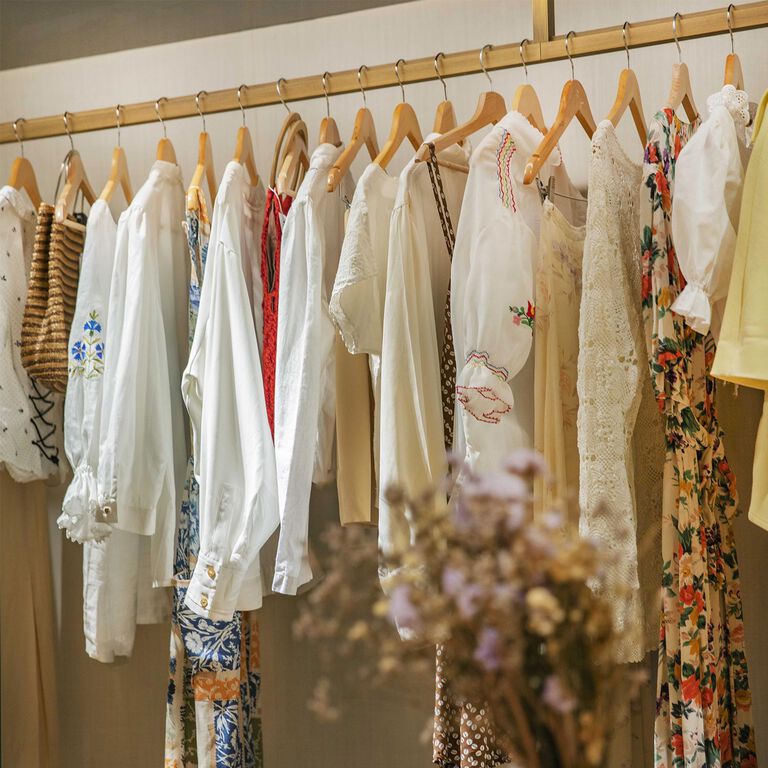 How do you go about selecting pieces to go on the site?
We work with the best professional sellers of vintage clothing in France, using the app we created for them to produce trend books, as well as weekly newsletters. Fashion is an eternal cycle, so it's our job to identify upcoming trends for them. The internal moderation team then checks every piece that gets put forward, before uploading them.
"A piece that's survived for decades and finally comes back around again."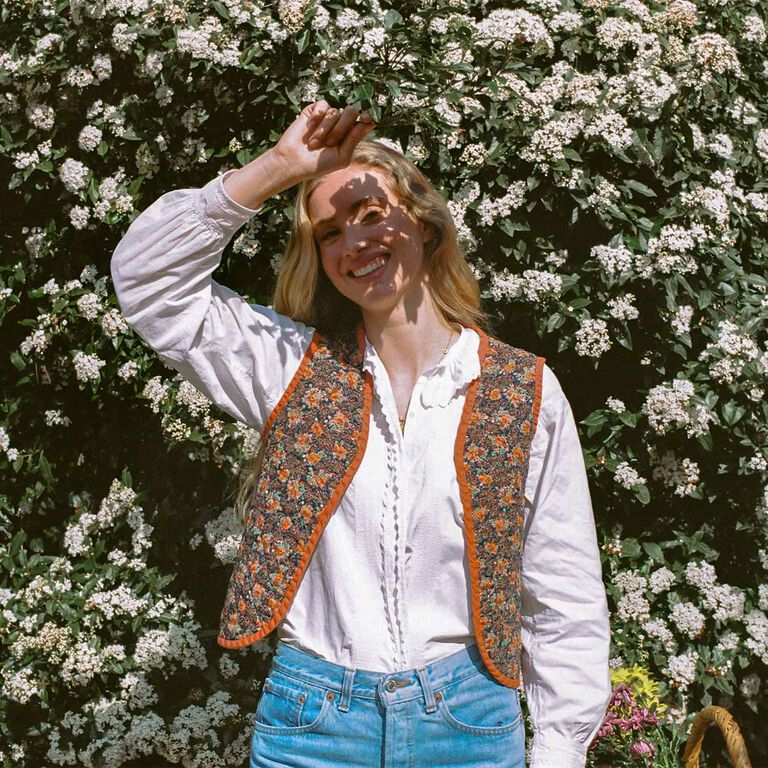 What does Le Bon Marché Rive Gauche mean to a label like Imparfaite?
Bringing vintage to Le Bon Marché Rive Gauche is a dream come true! As my Parisian department store of choice growing up, we're really lucky to be able to set up an Imparfaite concession there, a physical embodiment of our digital marketplace. We're excited by the faith the internal teams have in the quality of our product selection and to be able to offer an eco-friendly and desirable range of clothes to shoppers at this magnificent department store.
Our occasional pop-ups have proved popular with customers, and we've had enquiries every day asking about physical stores.
We are and will remain an online business, but want our customers to be able to explore our universe; touch the amazing fabrics, see the beautiful finishes, etc. Even those who aren't yet converted to vintage will be reassured and impressed by the incredible quality of the pieces on offer. We're really proud of that.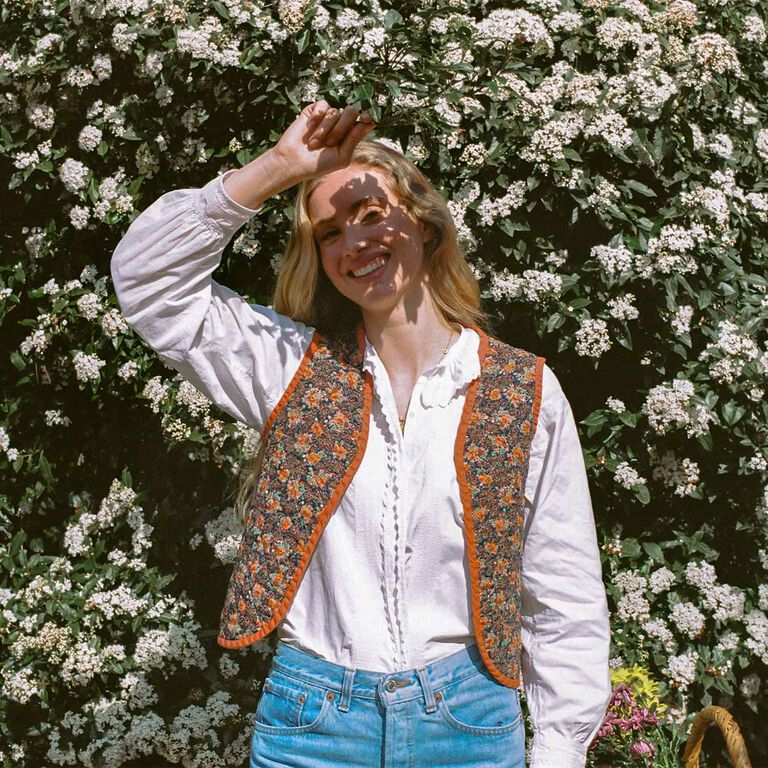 What should be among our wardrobe must-haves?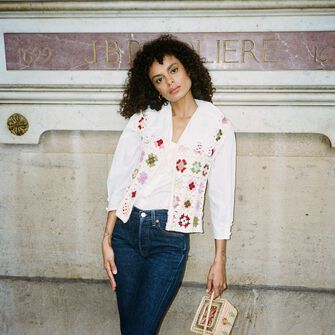 Any particular piece to look out for?
If we can only pick one, it would have to be vintage Levi's 501 jeans. The quality of the fabric, the stitching, as well as the cut, make them timeless classics. They're getting harder and harder to find, so best act now if you want to get your hands on a pair of these treasures for your wardrobe. Cherish them and so you can pass them on to next generations!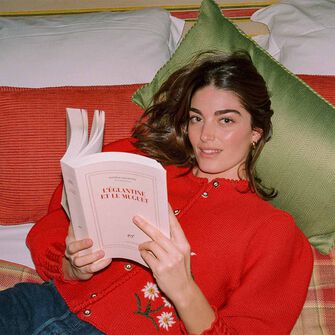 Perfect date night outfit?

A midi-length floral dress that's belted at the waist in a classic 90s vintage style with a little 70s basket bag and gold sandals. It looks feminine and sexy, without being over the top.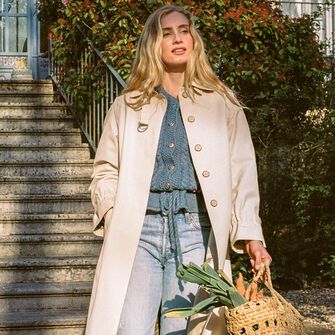 How about a casual Sunday outfit?
An oversized silk shirt tied at the waist, teamed with flared floral trousers.
What's your favourite piece at the moment?

A little crochet dress is a summer essential for wearing over your swimming costume on the beach.
Find Imparfaite Paris on the 1st floor of Le Bon Marché Rive Gauche