Yotam Ottolenghi & Sami Tamimi
Jerusalem - Edition exclusive signée par Yotam Ottolenghi
Procurez-vous l'un des 100 livres Jerusalem signés de la main de Yotam Ottolenghi ! Cette édition collector du livre Jerusalem est publiée à l'occasion des 10 ans de la première édition française de l'ouvrage.
130 recettes issues de nombreuses traditions culinaires reflétant le multiculturalisme de la ville de Jérusalem : taboulé, riz safrané, falafel, risotto à la feta, kebab de poisson, gâteau au sirop de clémentine et d'amande, entre autres.
Yotam Ottolenghi est l'auteur de livres de cuisine inspirés des traditions culinaires du Moyen-Orient revisitées avec beaucoup de modernité. Chef de génie, il possède plusieurs restaurants à Londres mais ses recettes rayonnent à travers le monde pour en faire un auteur star à plusieurs millions d'exemplaires.
Dimension:
204 x 278 mm
Origin:
France
Click & Collect au Bon Marché Rive Gauche : Service Offert. Mise à disposition de la commande au point de retrait le lendemain à partir de 13h pour les commandes passées du lundi au vendredi matin. Pour les commandes passées du vendredi midi au dimanche, les commandes seront disponibles au point de retrait le lundi suivant à partir de 13h.


Livraison à domicile en France (Métropolitaine (Corse inclus), hors DOM / TOM) et Belgique pour 8,50€, sous 2 à 3 jours ouvrés.


La livraison est offerte pour toutes les commandes d'un montant supérieur à 200€ d'achats. Les clients ayant le statut invité bénéficient de la livraison offerte dès 100€ d'achats. Les clients ayant le statut initié et privilégié bénéficient de la livraison offerte sans minimum d'achats.
Un ouvrage plein de saveurs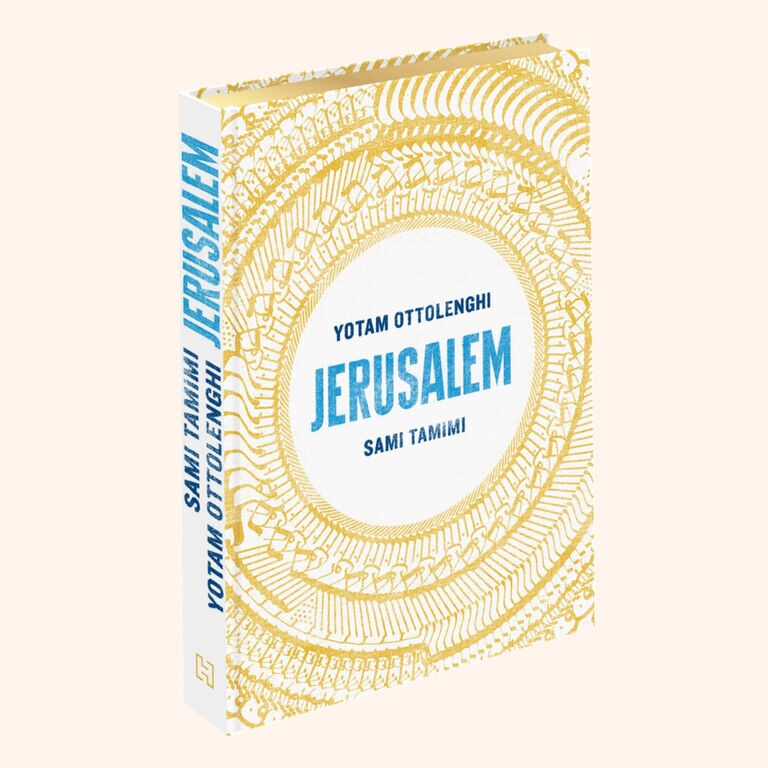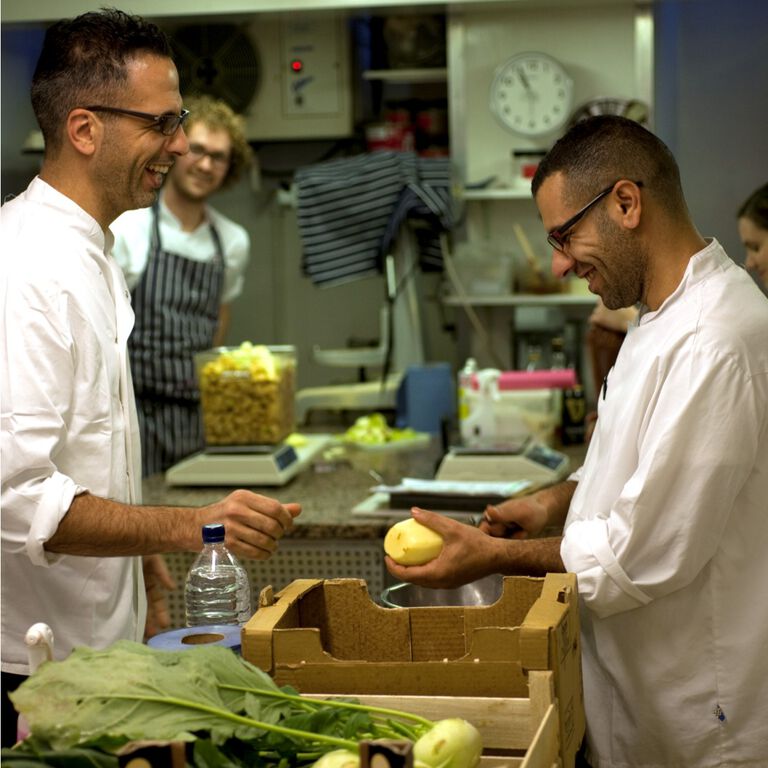 Jerusalem
Pour un Noël dans tous ses éclats, offrez-vous en exclusivité l'ouvrage Jerusalem de Yotam Ottolenghi, spécialement signé par l'auteur à l'occasion du 10ème anniversaire de l'ouvrage.
Véritable encyclopédie gastronomique des saveurs orientales, ce livre de recettes co-écrit par Yotam Ottolenghi et Sami Tamimi est un réel voyage à travers la culture culinaire méditerranéenne et du Moyen-Orient.
Ajoutez cette pièce signée à vos livres de recettes en passant commande exclusivement sur notre site dès maintenant.
"Les saveurs et les senteurs de Jérusalem sont notre langue maternelle. Les herbes sauvages ramassées lors de voyages scolaires, les jours de marché, les odeurs du sol sec un jour d'été, les chèvres et les moutons errants dans les collines, les pitas fraîches, le persil coupé, les figues noires, les gâteaux sirupeux, les cookies friables..."
Quelques mots sur l'auteur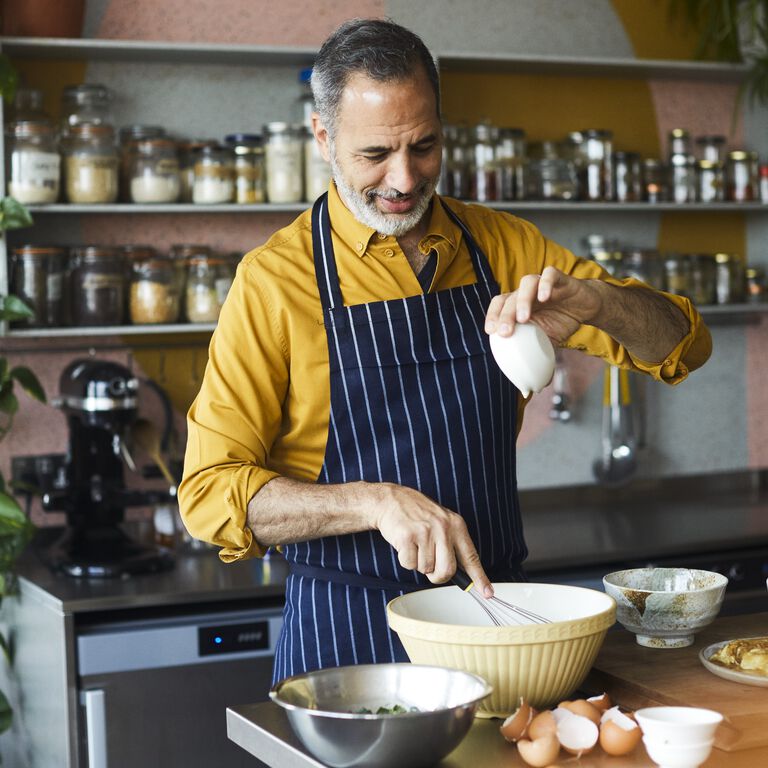 Yotam Ottolenghi, Chef et écrivain culinaire
Yotam Ottolenghi rédige régulièrement une colonne hebdomadaire pour la section « Feast » dans le magazine The Guardian et une colonne mensuelle dans le New York Times.
Son œuvre littéraire est composée de dix livres à succès. Parmi ses publications figure Plenty and Plenty More, une collection de recettes végétariennes. Il a également collaboré avec Sami Tamimi pour créer Ottolenghi : The Cookbook et Jerusalem. Il sort aussi NOPI : the Cookbook coécrit avec Ramael Scully, Sweet avec Helen Goh, un livre dédié à la pâtisserie et aux desserts et Simple (son plus grand succès), qui rend la cuisine du chef accessible à tous.
Plus récemment, Yotam Ottolenghi enrichi son œuvre culinaire avec les livres Test Kitchen d'Ottolenghi, écrits en partenariat avec Noor Murad. Cette série comprend Shelf Love, publié en 2021, et Extra Good Things, sorti en 2022.
Yotam a aussi réalisé au Royaume-Uni, deux séries télévisées « Méditerranéen Feasts » et « Jerusalem on a Plate » sur la BBC.
© Jonathan Lovekin