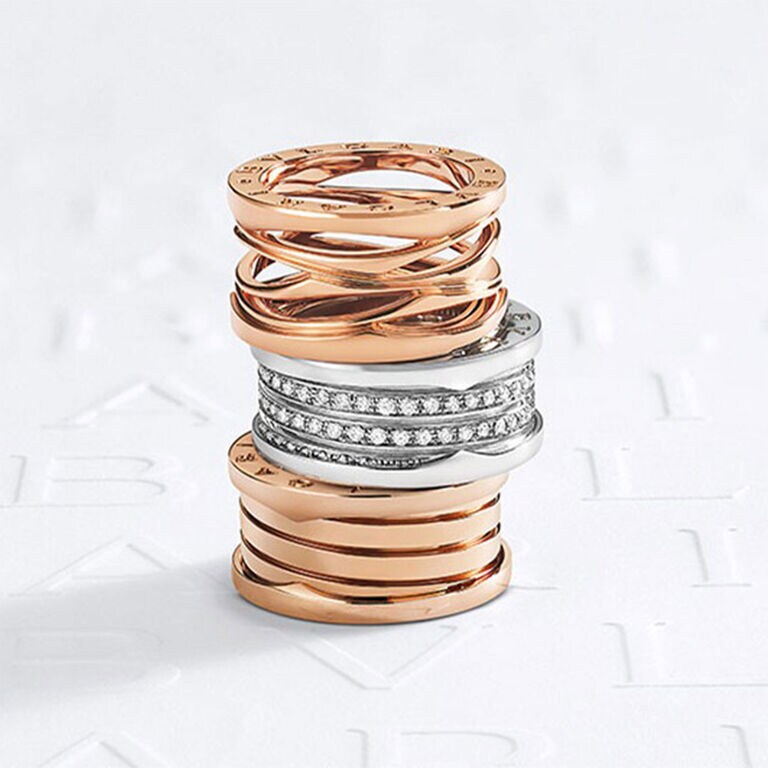 BE ROCK, BE B.ZERO1
Celebrating the lively and indomitable spirit of the Roman House, inextricably linked to the flamboyant exuberance of his native Rome, B.zero1 ROCK reflects the art of breaking the codes written in Bvlgari's DNA. B.zero1 ROCK is a powerful and uncompromising design that will exalt the personality and individuality of men and women who are eager to express their thirst for independence, strength and daring.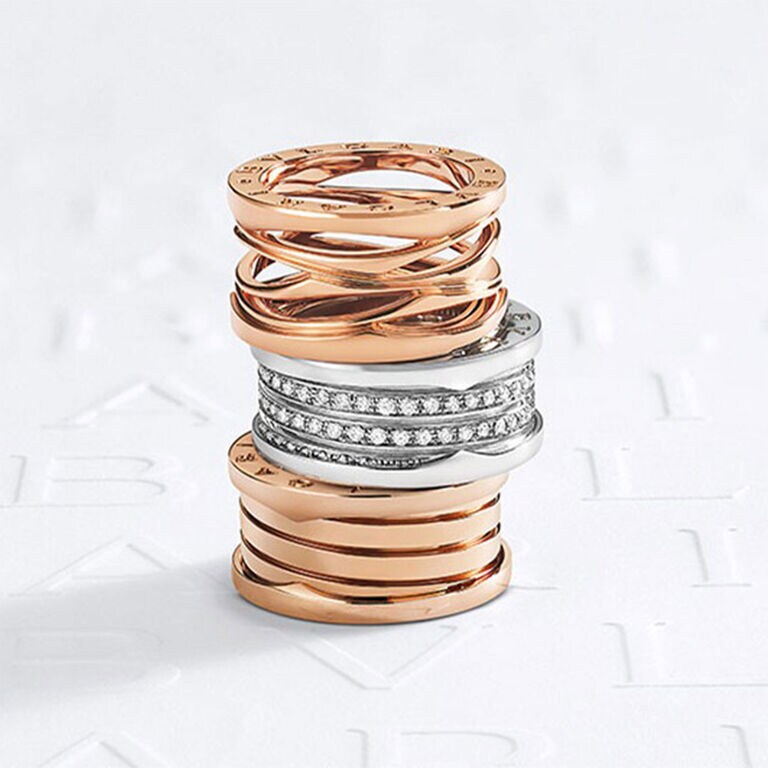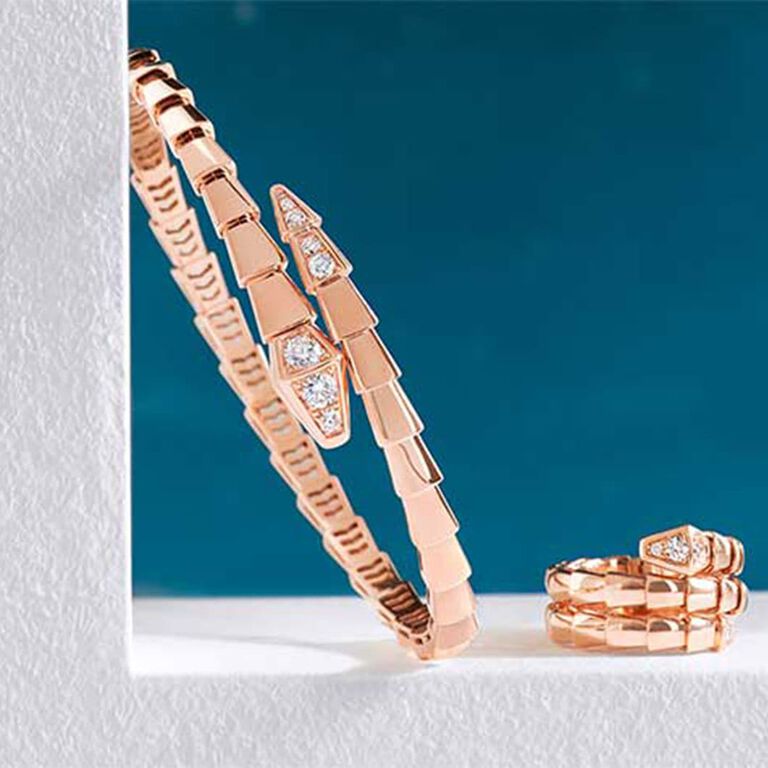 SERPENTI VIPER COLLECTION
An ultra-modern reinterpretation of the famous Bvlgari creation, the Serpenti Viper collection bewitches with its innovative and avant-garde design. Presenting the mythical snake through elegant and abstract geometric shapes, the creations are composed of sumptuous scales that curl up to reproduce the unique undulations of the Serpenti collection.