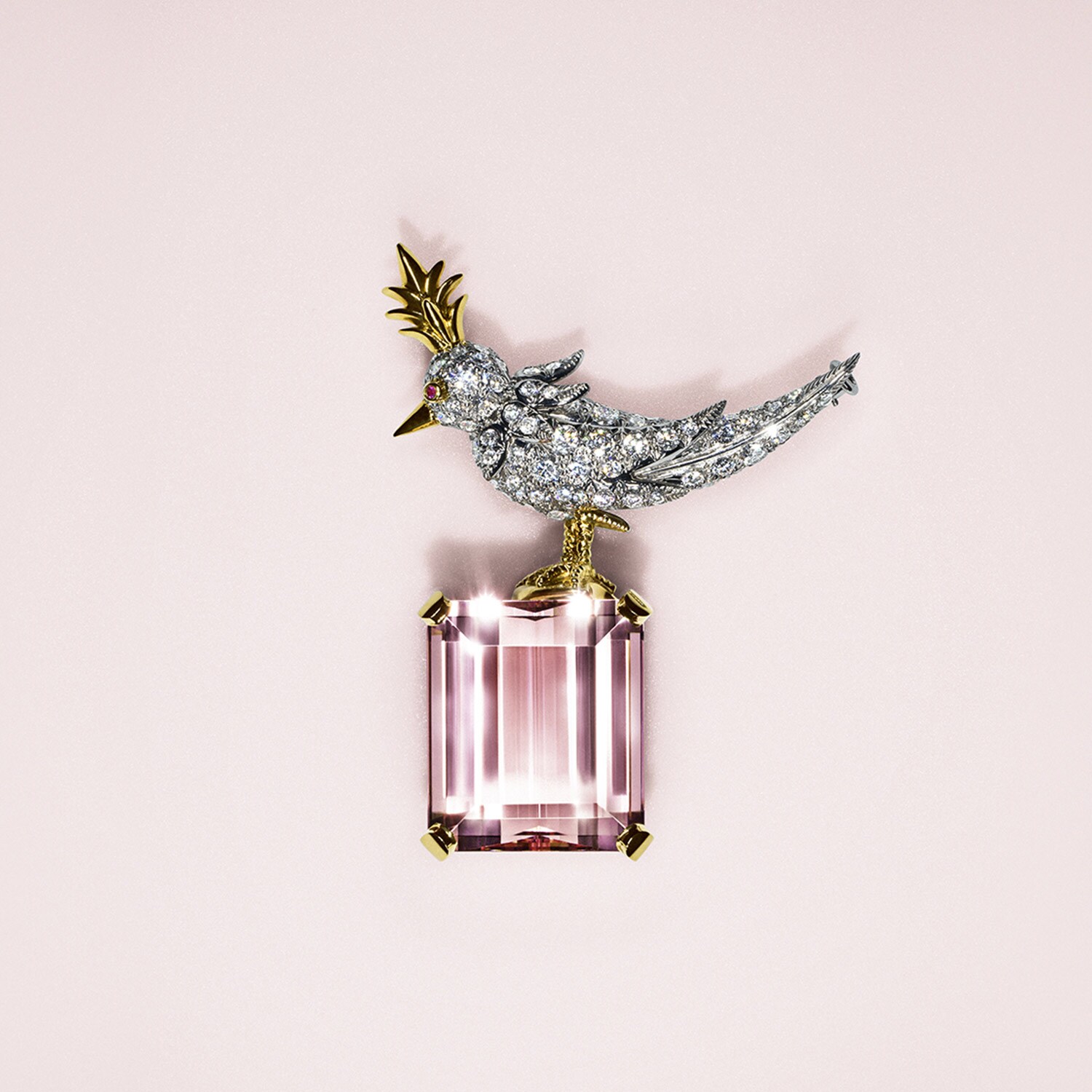 TIFFANY & CO is only available in store
Founded in New York City in 1837, Tiffany & Co. is a global luxury jeweler synonymous with elegance, visionary design, fine craftsmanship and creative excellence. The legendary robin's-egg-colored Tiffany Blue Box®—and the masterpieces it opens to reveal—are testaments to the House's indelible sophistication and prestige. Every year, skilled artisans at Tiffany's workshops utilize the world's best diamonds and gemstones, rendering nature's miracles into extraordinary jewels. With an expansive offering spanning everything from fine jewelry, fragrance and Home & Accessories to high jewelry, Swiss-made timepieces and more, Tiffany & Co. is renowned for its exceptional designs and spirit of relentless innovation that have defined the House for nearly two centuries.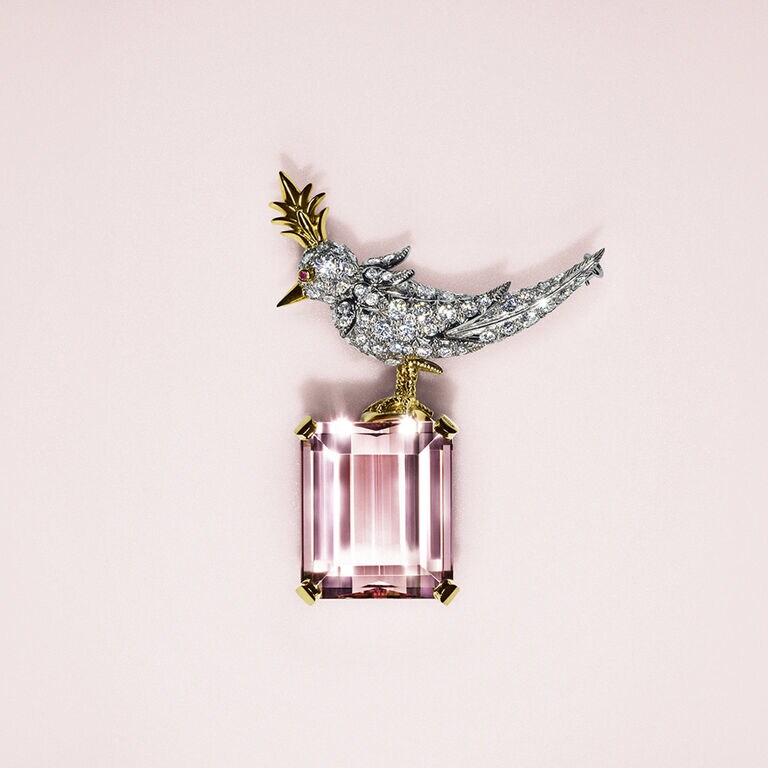 Bird on a Rock by Jean Schlumberger
The legendary collaboration between Tiffany & Co. and Jean Schlumberger, one of the most talented artists of the 20th century, began in 1956. With vibrant rare colored gemstones and diamonds at his fingertips, Schlumberger created some of Tiffany's most iconic designs including the Bird on a Rock clip, his intricate paillonné enamel bangles and Sixteen Stone diamond rings.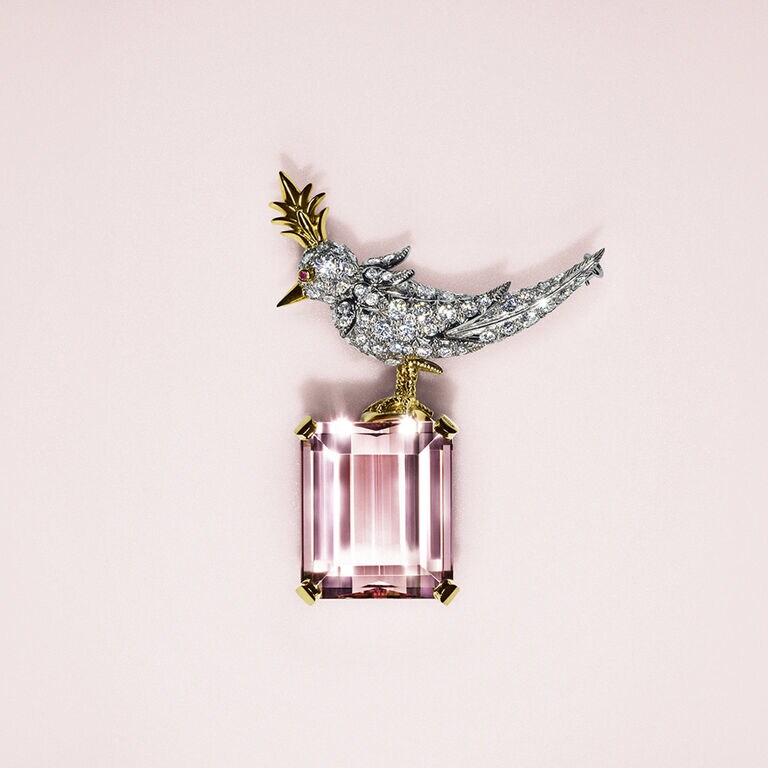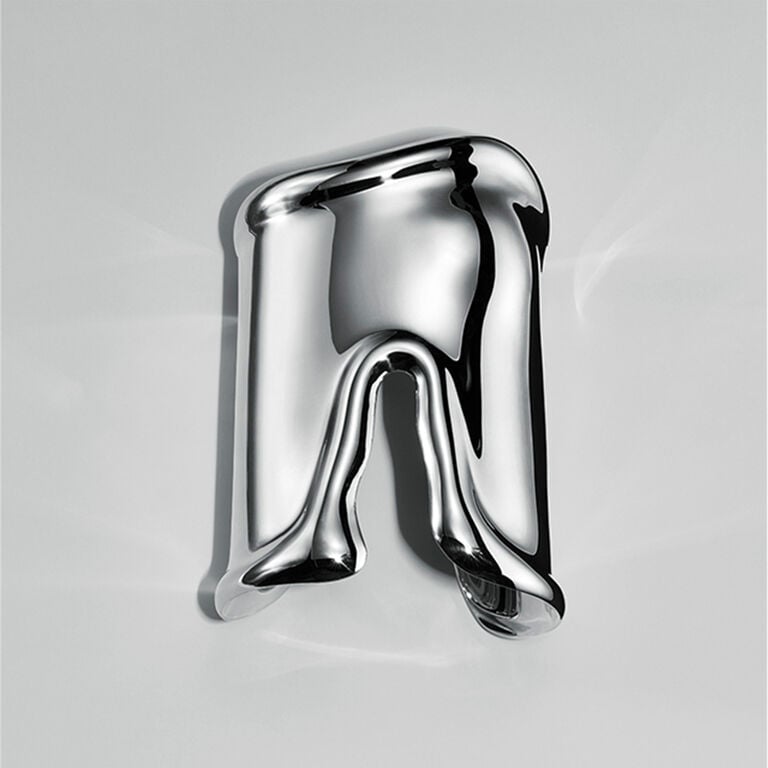 Bone by Elsa Peretti®
Elsa Peretti®'s fascination with nature and the effects of time are wrapped up within this collection. The sensuous curves of Elsa Peretti®'s Bone cuff exhilarate the senses with its primal allure. The smooth contours of the Bone cuff conform to the wrist, becoming one with the body. An icon representing strength and grace, the Bone cuff is eternally sophisticated. Introduced in the 1970s, it caused a sensation on the runway, and continues to be one of her most iconic and beloved designs today.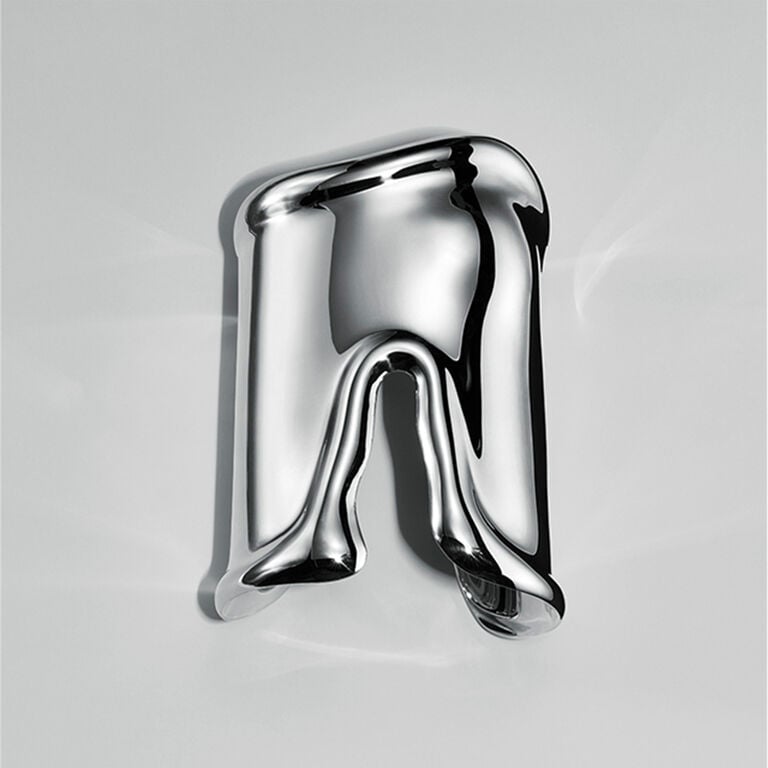 Tiffany T
As multi-faceted as it is iconic, Tiffany T represents connection in all of its forms. With designs ranging from subtle to bold; delicate to daring, each piece is as much a powerful talisman of strength, as it is a personal expression of style. This collection is distinguished by the elegance of its T-shaped motif, an emblematic code of the House.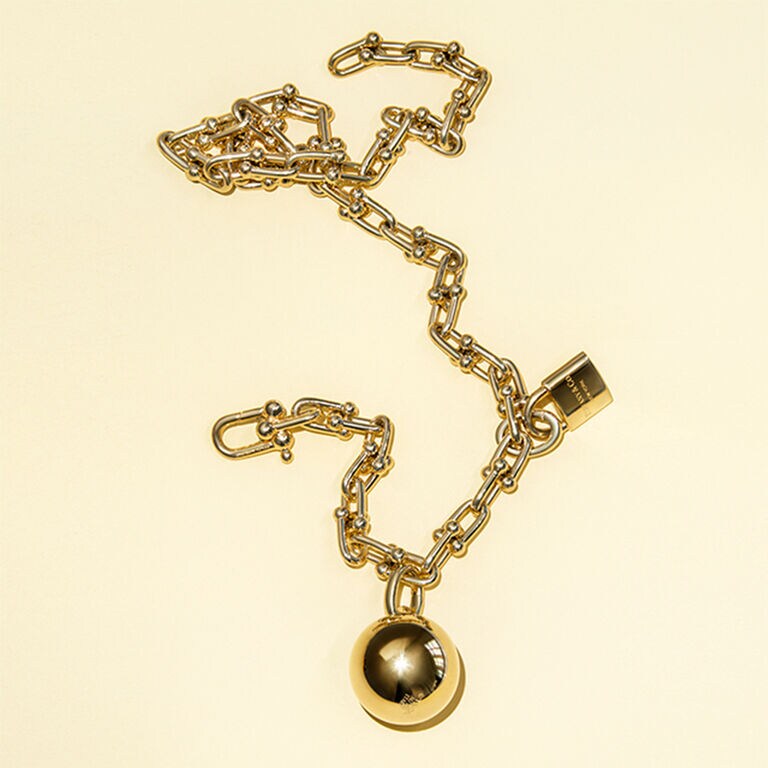 Tiffany City Hardwear
Embodying the power and energy of New York, the Tiffany City HardWear collection is both iconic and edgy. The name of the collection and the pieces in it are inspired by the urban spirit of the city, where rebellious modernity blends with haute couture and street style. Inspired by a unisex bracelet from 1971, the collection has been redesigned to include earrings, rings, necklaces and pendants that can be worn with a leather jacket or a couture dress.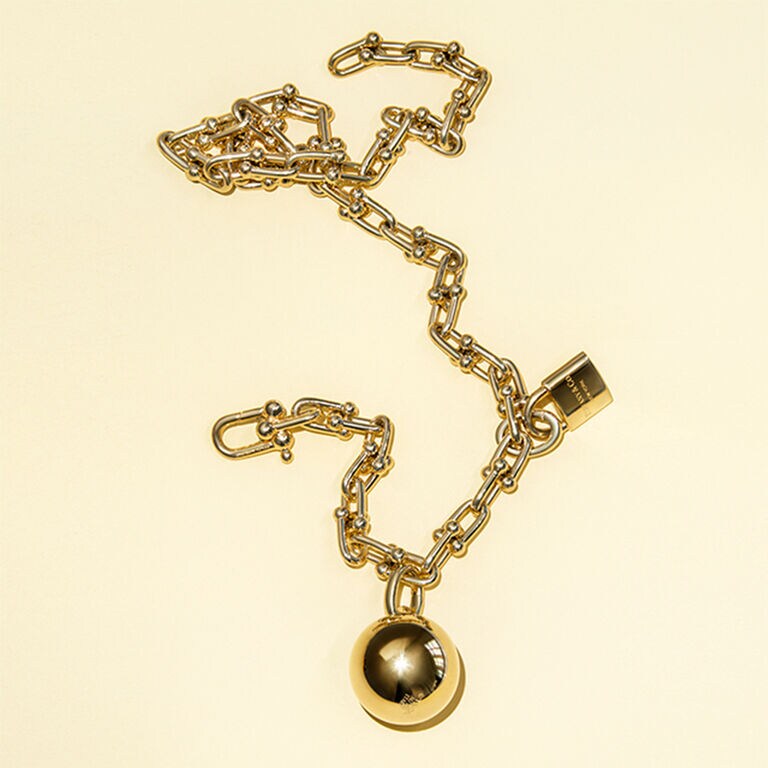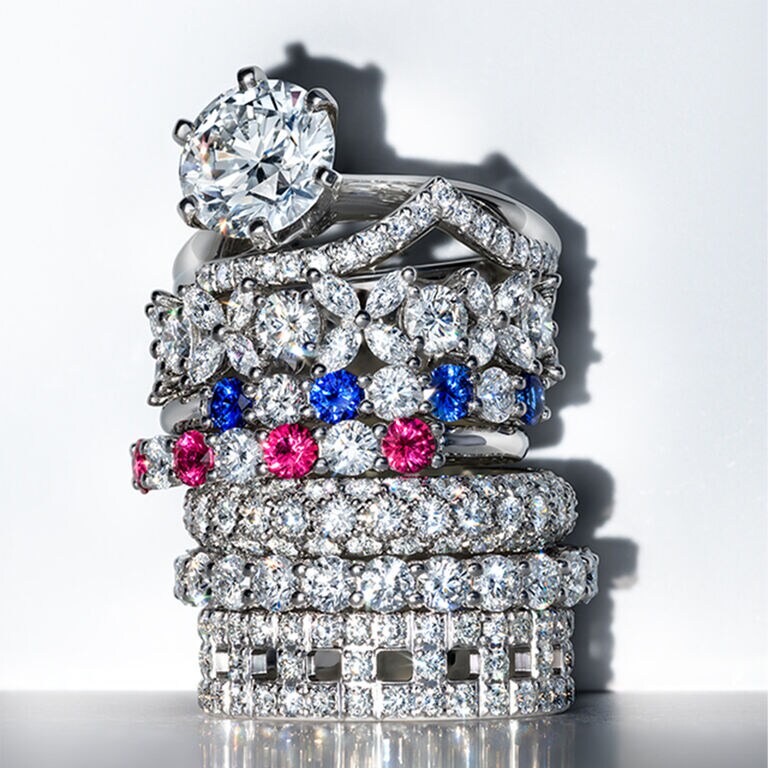 The King of Diamonds
Charles Tiffany was the first jeweller to make the diamond ring a symbol of love. In 1886 he created the Tiffany® Setting, the world's most iconic engagement ring. Perfectly designed to let the diamond float above a delicate six-prong setting, it has been the symbol of the most beautiful love stories for over 130 years. This innovation has made Tiffany & Co. more than a jewellery house, it has become a benchmark for timeless designs and unparalleled craftsmanship.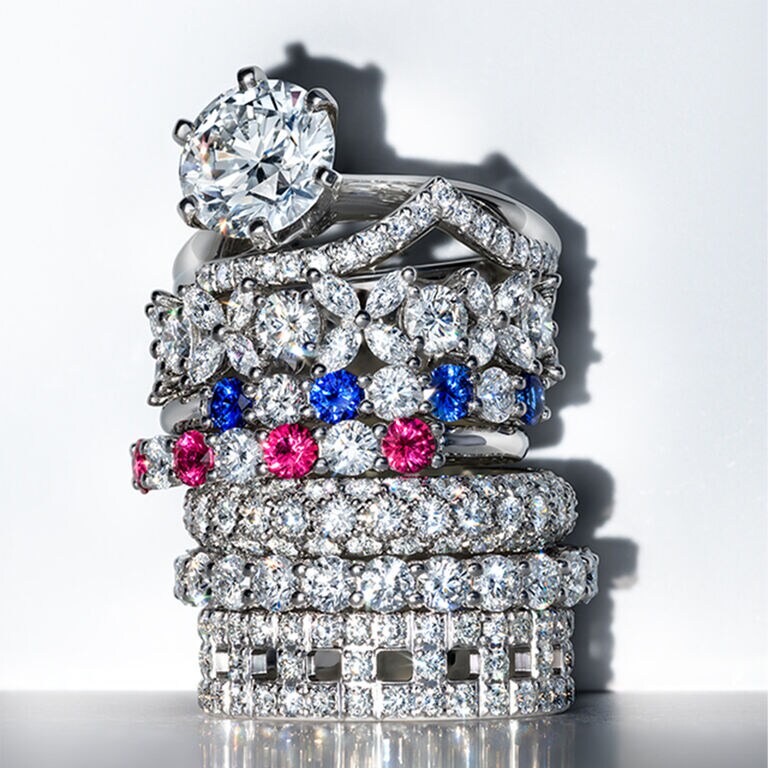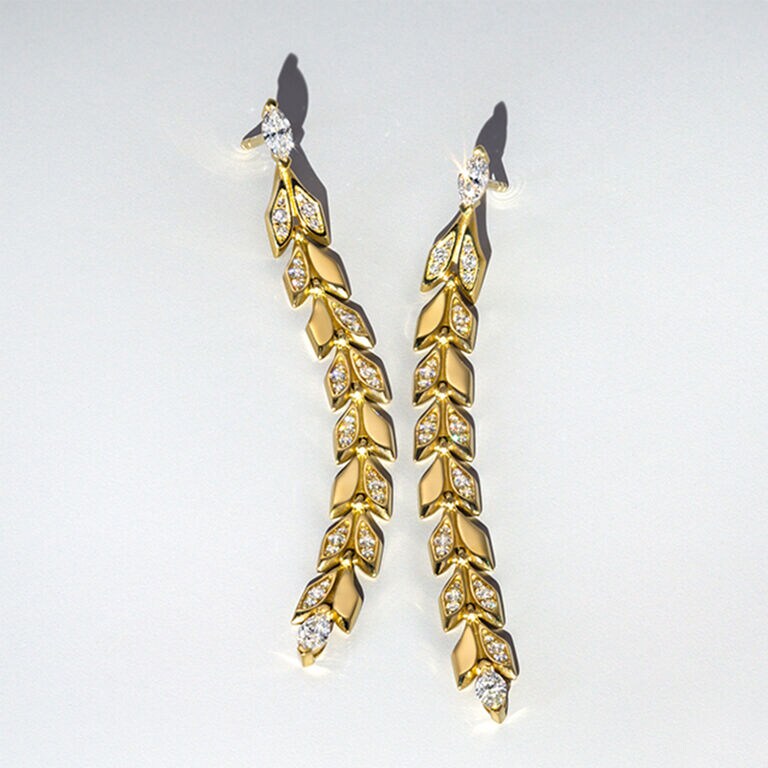 Victoria, the illustrious heritage
The brilliance of Tiffany jewels lies in the company's tradition of acquiring only the world's finest gemstones and highlighting their beauty in designs of simplicity and clarity. This illustrious heritage is superbly demonstrated in Victoria, a jewelry creation of grace and femininity.