05/29/2023 1:53:01 AM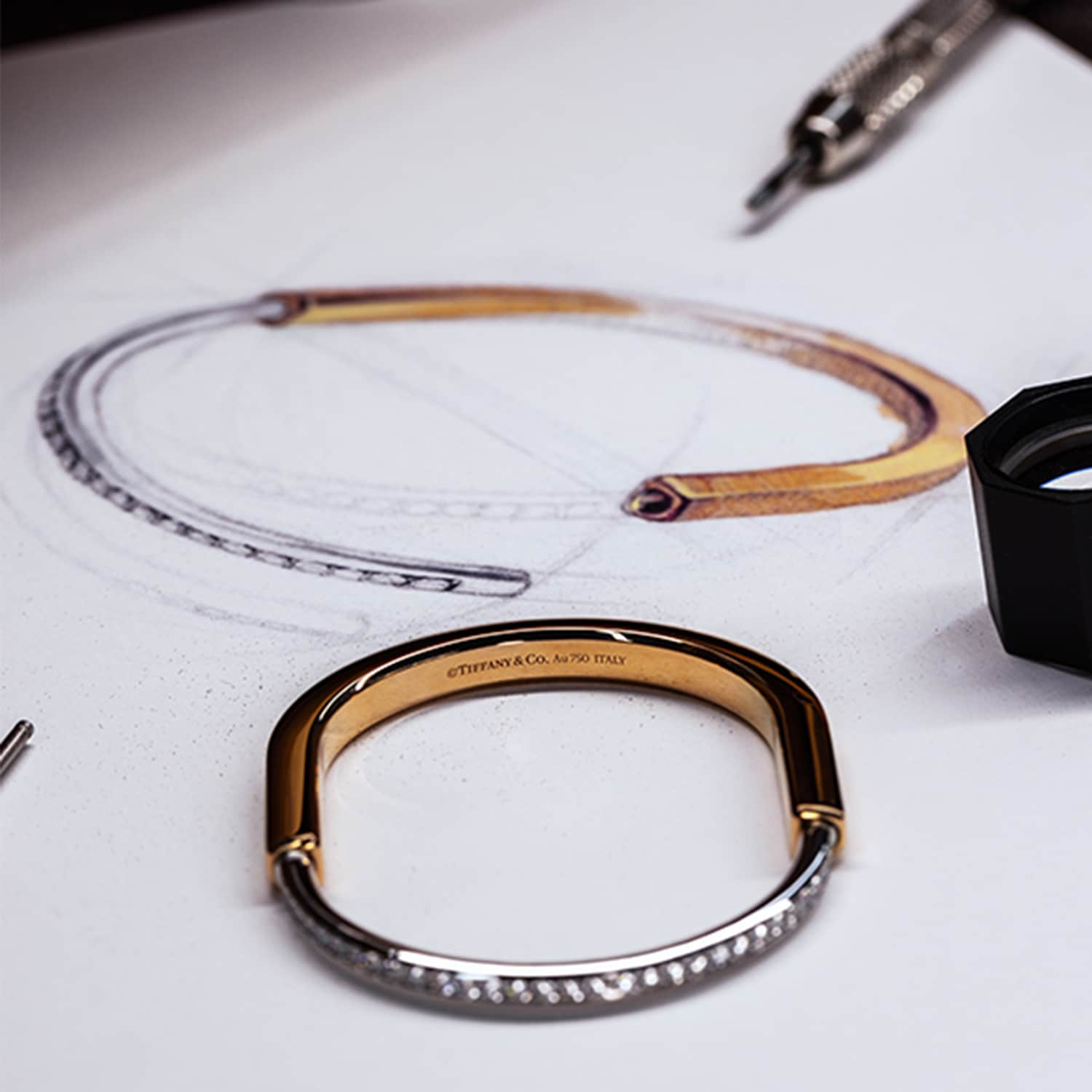 TIFFANY & CO is only available in store

Founded in New York City in 1837, Tiffany & Co. is a global luxury jeweler synonymous with elegance, visionary design, fine craftsmanship and creative excellence. The legendary robin's-egg-colored Tiffany Blue Box®—and the masterpieces it opens to reveal—are testaments to the House's indelible sophistication and prestige. Every year, skilled artisans at Tiffany's workshops utilize the world's best diamonds and gemstones, rendering nature's miracles into extraordinary jewels. With an expansive offering spanning everything from fine jewelry, fragrance and Home & Accessories to high jewelry, Swiss-made timepieces and more, Tiffany & Co. is renowned for its exceptional designs and spirit of relentless innovation that have defined the House for nearly two centuries.
Depuis plus de 25 ans, Tiffany & Co. s'engage à conduire ses activités de manière responsable pour le bien-être de l'environnement et celui des communautés au sein desquelles la marque est présente. En 2020, Tiffany & Co. a créé le Parcours artisanal des diamants, une première mondiale qui a vu la marque devenir le premier joaillier international de luxe à révéler les régions et pays où sont travaillés ses nouveaux diamants numérotés individuellement. Ce parcours retrace les différentes étapes du diamant – taille, polissage, notation et sertissage – une innovation pionnière en matière de traçabilité du diamant et de transparence.
Tiffany Lock : No Rules, All Welcome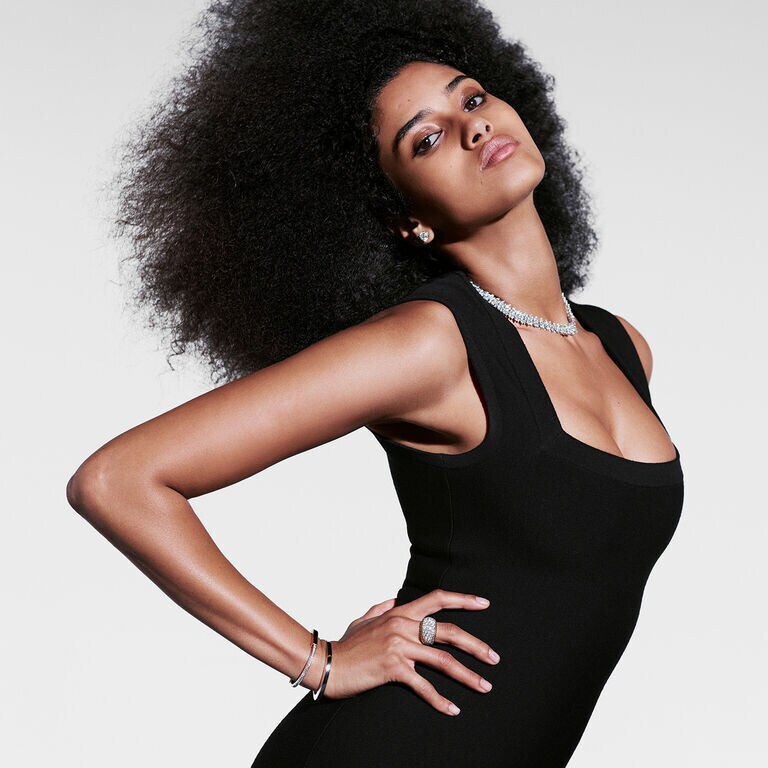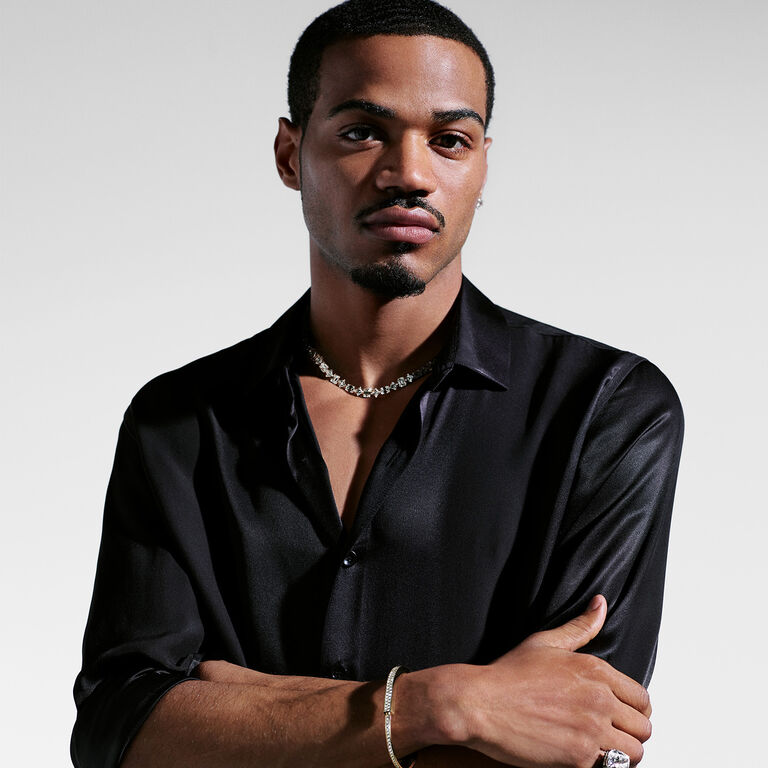 Tiffany & Co. dévoile Lock, une collection unisexe aux lignes épurées et minimalistes. Réinventant les designs emblématiques de ses cadenas, la Maison célèbre les liens universels qui nous unissent à jamais. Lock incarne la génération d'aujourd'hui, inclusive et libre.
« Tiffany Lock est une interprétation élégante d'un design fonctionnel de pièces d'archives », déclare Alexandre Arnault, vice-président exécutif des produits et de la communication chez Tiffany. Conçu pour tout le monde, l'esprit derrière Tiffany Lock est « Pas de règles. Tous les bienvenus ».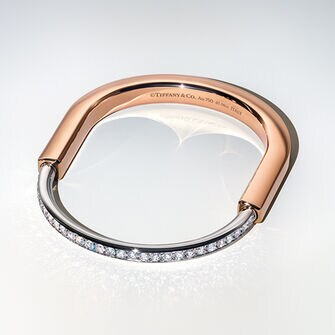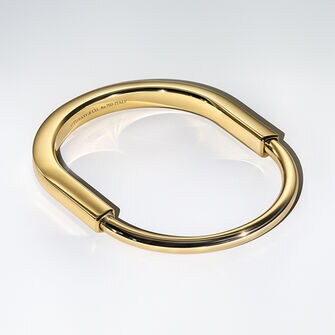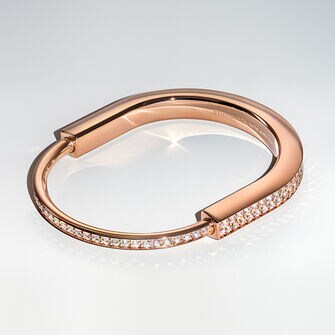 Tiffany Lock
Symbole d'éternité, d'amour et d'union, le cadenas est au centre de l'histoire de Tiffany & Co.
Cette ligne inédite constituée de quatre bracelets non-genrés, tantôt en or jaune tantôt en or rose, avec ou sans pavage de diamants taille brillant, fait la part belle au cadenas qui dans les années 1950, a commencé à prendre une dimension esthétique remarquable au sein de la Maison.
C'est au niveau du fermoir que les bracelets Tiffany Lock s'imprègnent de l'esthétique du cadenas grâce à une silhouette en demi-cercle pivotant. L'accessoire réinterprète le mécanisme de fermeture d'un véritable cadenas.
Les collections Tiffany & Co.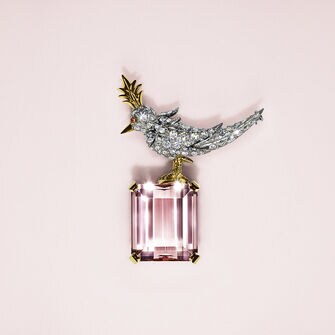 Bird on a Rock par Jean Schlumberger
La collaboration légendaire entre Tiffany & Co. et Jean Schlumberger, artiste parmi les plus talentueux du XXe siècle, a débuté en 1956. Avec des pierres précieuses de couleurs rares et des diamants à portée de main, Schlumberger a créé certains des modèles les plus emblématiques de Tiffany, notamment le clip Bird on a Rock.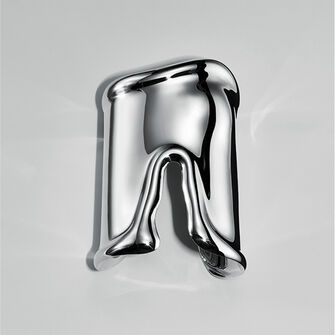 Bone par Elsa Peretti®
La fascination d'Elsa Peretti® pour la nature et les effets du temps se retrouve dans cette collection. Les courbes sensuelles de la manchette Bone d'Elsa Peretti® exaltent les sens par son allure primitive tandis que les contours lisses de la manchette épousent le poignet, faisant corps avec le corps. Icône de la force et de la grâce, la manchette Bone est éternellement sophistiquée.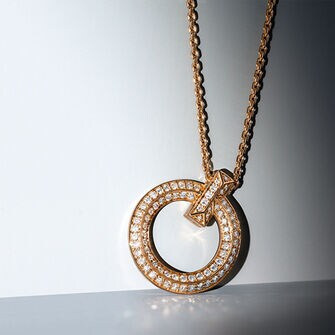 Tiffany T
Aussi polyvalente qu'emblématique, Tiffany T représente la connexion sous toutes ses formes. Avec des designs allant du subtil à l'audacieux, du délicat à l'intrépide, chaque pièce est autant un puissant talisman de force qu'une expression personnelle de style. Cette collection se distingue par l'élégance de son motif en T, code emblématique de la Maison.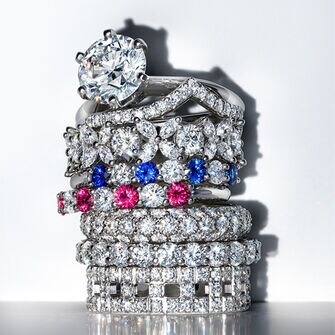 Le Roi des Diamants
Charles Tiffany a été le premier joaillier à faire de la bague en diamants un symbole d'amour. Il crée en 1886 le Tiffany® Setting, la bague de fiançailles la plus emblématique au monde. Parfaitement conçue pour laisser flotter le diamant au-dessus d'une délicate monture à six griffes, elle est le symbole des plus belles histoires d'amour depuis plus de 130 ans.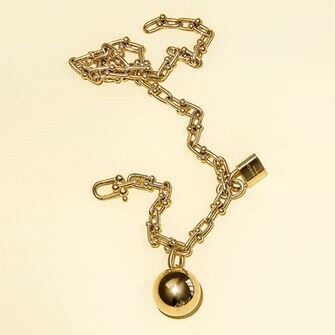 Tiffany City HardWear
La collection Tiffany City HardWear, qui incarne la puissance et l'énergie de New-York, est iconique et avant-gardiste à la fois. Le nom de la collection et des pièces qui la composent s'inspirent de l'esprit urbain de la ville, où la modernité rebelle se mélange à la Haute Couture et au street style.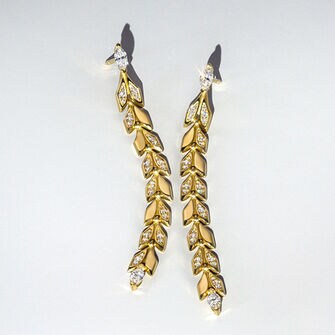 Victoria, l'illustre héritage
L'éclat des bijoux Tiffany réside dans la tradition de la société d'acquérir uniquement les plus belles pierres précieuses du monde et de mettre en valeur leur beauté dans des designs simples et clairs. Cet illustre héritage est superbement démontré dans Victoria, une création joaillière empreinte de grâce et de féminité.