06/01/2023 4:25:12 AM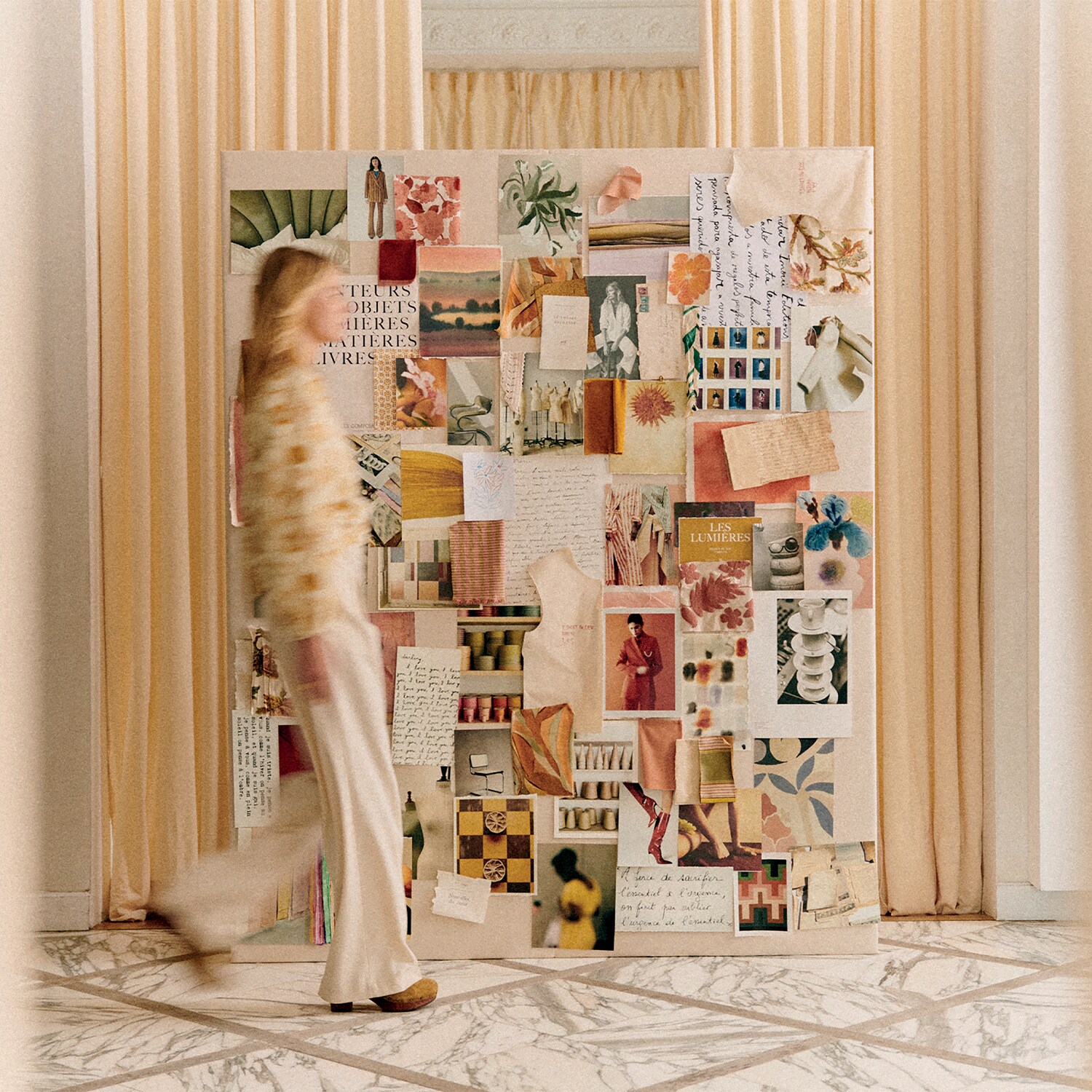 ABOUT SÉZANE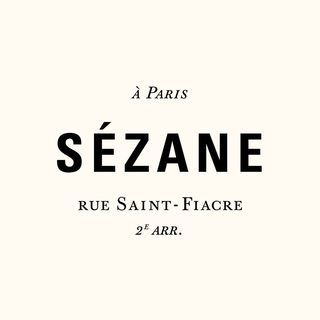 Born in Paris in 2013, Sézane was created from a desire to offer all women high-quality, perfectly cut pieces at fair prices. «Je ne sais quoi» for all. To achieve these ideals, Sézane created an alternative route, where the absence of intermediaries has allowed the brand to invest in quality, avoid overproduction and ensure affordable prices all year round. Every season, Sézane imagines a new collection inspired by Paris and the woman that call it home. An ode to beautiful design, Sézane's pieces are then crafted in the world's finest ateliers from carefully sourced and sustainable materials.
More than a fashion brand, Sézane is a story of solidarity. On the 21st of every month, the brand donates to charities in favour of equal opportunities and access to education for all through the philanthropic program DEMAIN. On the first Wednesday of every month, Sézane supports breast cancer research and charities in France, the UK, Europe and the US as part of its 'Pink Wednesdays' campaign.
Today, Sézane is officially B-Corp certified. From the choice of production methods, raw materials to working conditions and engagement in the community, the independent label is a testament to the brand's environmental and social commitments.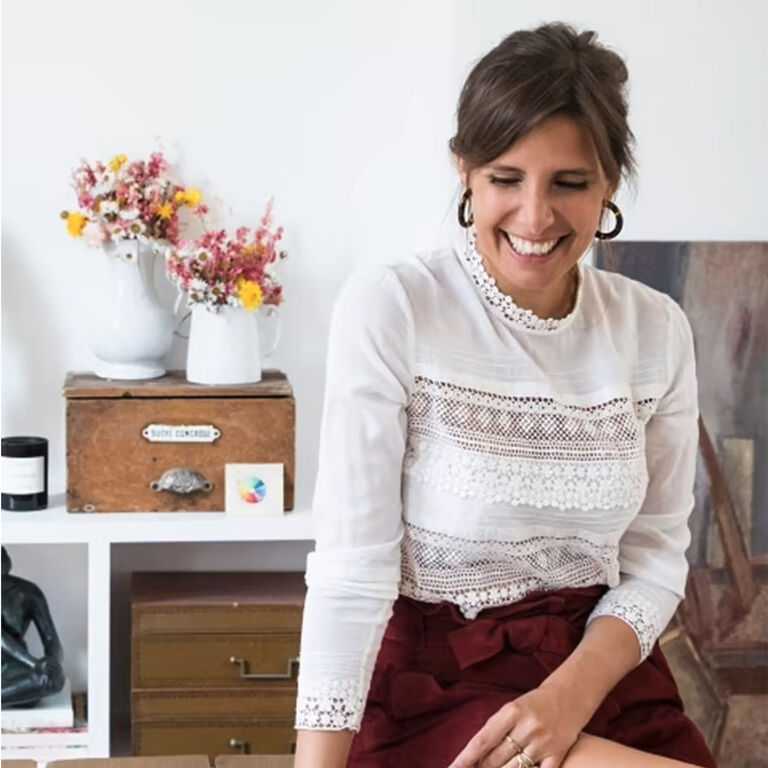 Des Composantes à Sézane
Après des années à chiner, composer et proposer ses trouvailles vintage sur Internet, Morgane Sézalory a d'abord créé Les Composantes en 2004. Un terrain de jeu et d'apprentissage indispensable à l'origine de Sézane, capable d'accueillir créativité, sensibilité et liberté.
En 2013, Morgane Sézalory choisit d'orienter son travail uniquement vers la création… C'est la naissance de Sézane, contraction de son nom et de son prénom. Guidée par l'instinct, le respect et la recherche de sens, avec une seule obsession : proposer les plus belles créations possibles au prix le plus juste toute l'année. Un modèle vertueux que Sézane a été la première à imaginer : sans surproduction, sans soldes, sans invendus, ni destructions, seulement des archives deux fois par an pour ne rien gâcher. En 2021, Sézane a été certifiée B CORP, qui atteste de ses résultats concrets pour répondre aux normes environnementales et sociales les plus strictes, poussant la marque à améliorer tout ce qui peut l'être.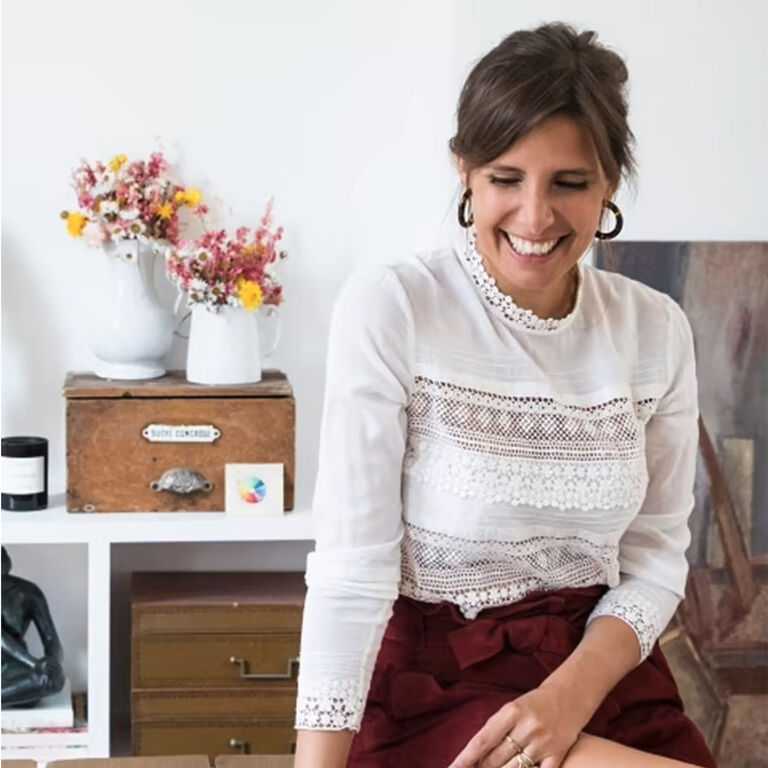 Sézane peint le printemps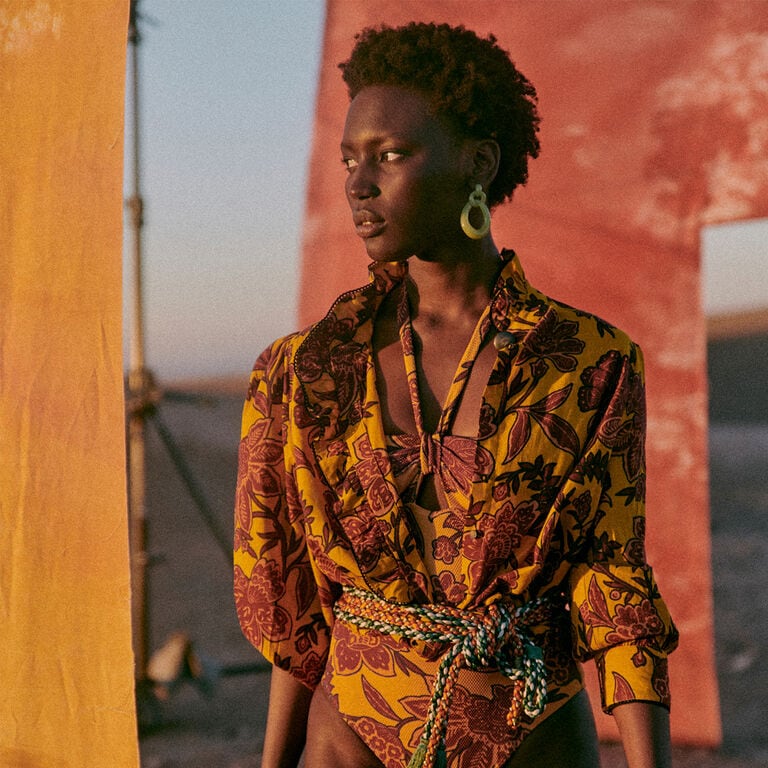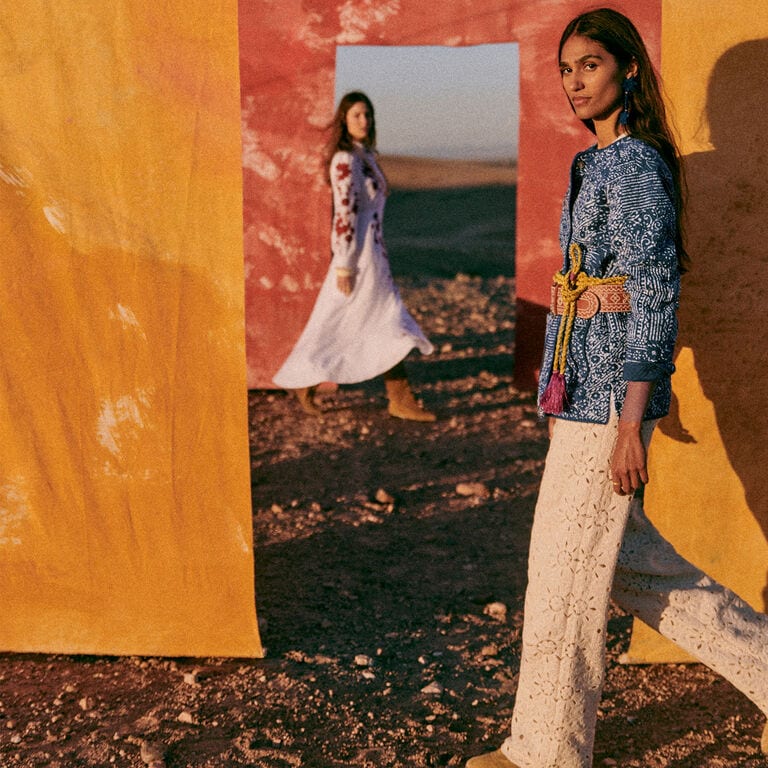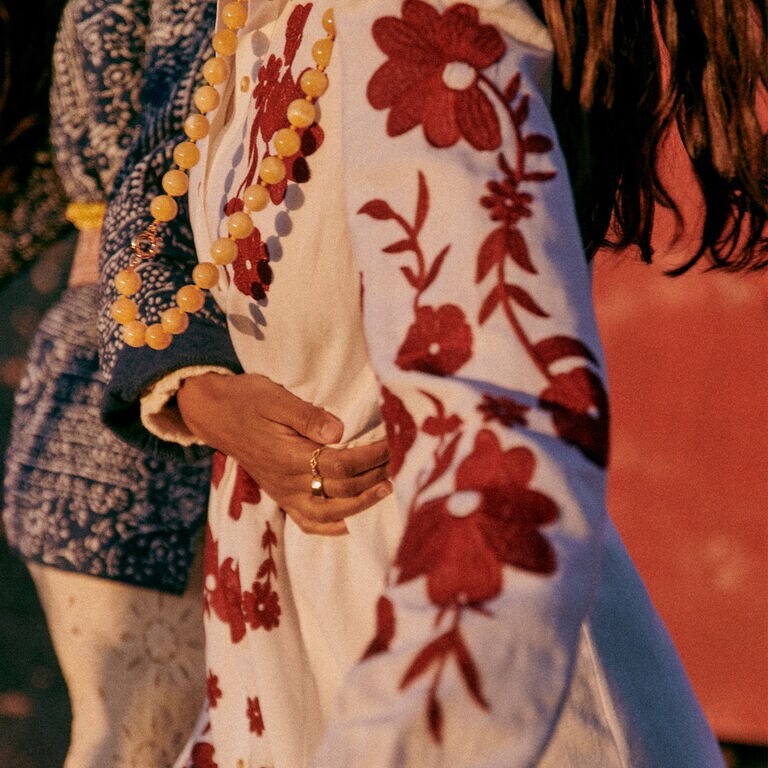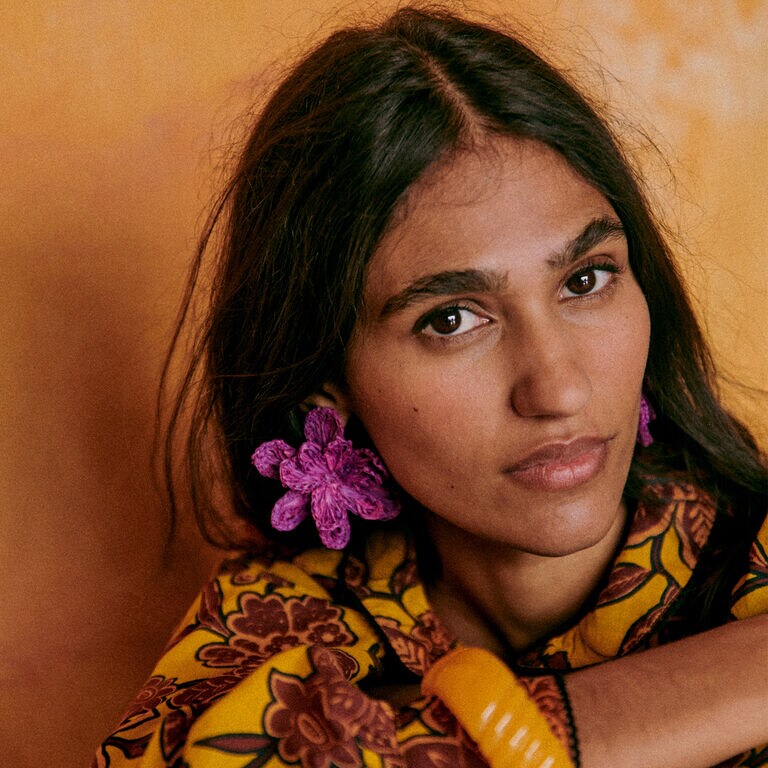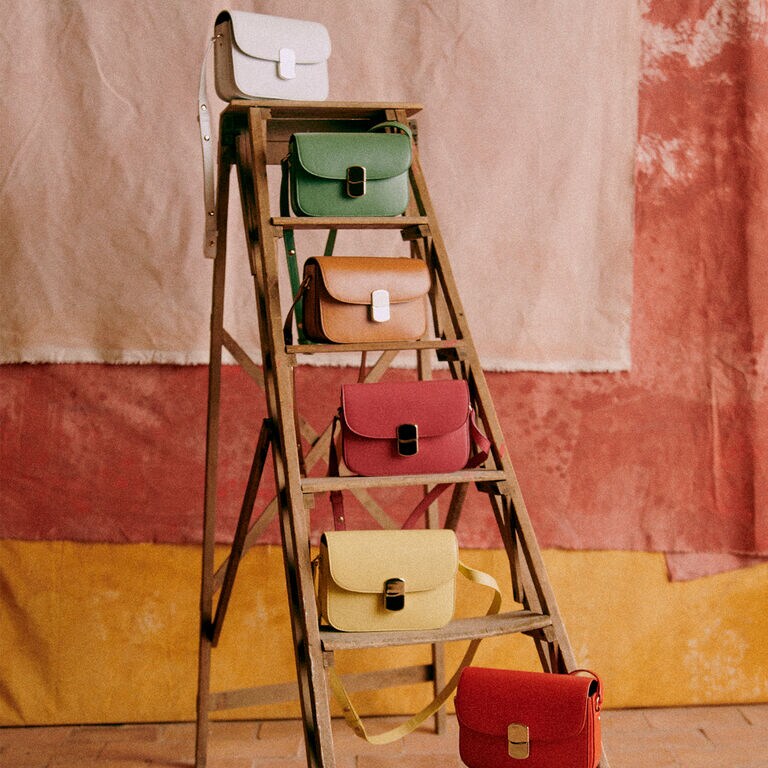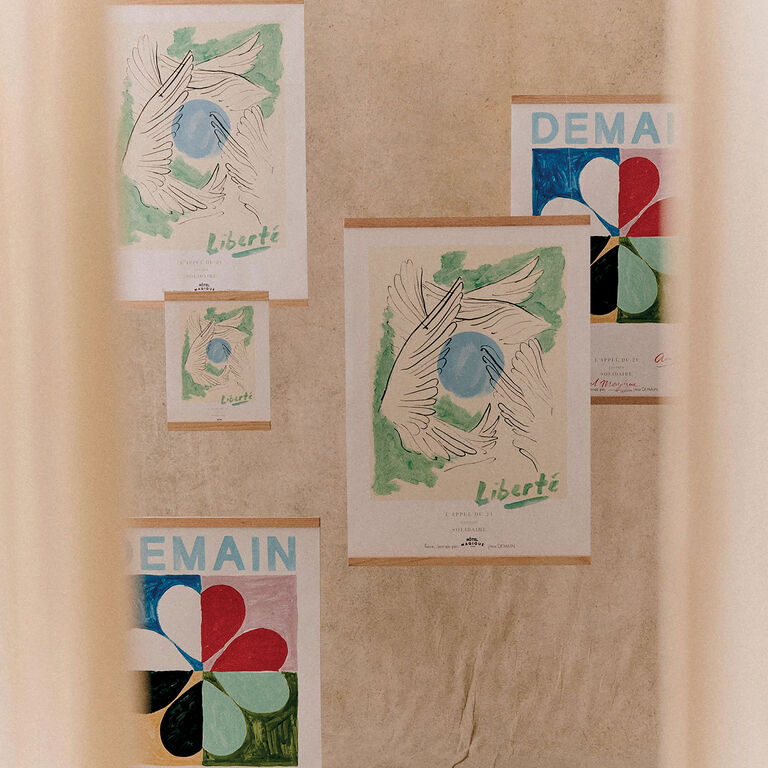 SÉZANE POUR DEMAIN
En 2018, Sézane décide de s'engager au travers de son grand programme solidaire DEMAIN pour l'accès à l'éducation, la culture et l'égalité des chances. Depuis la création de ce fonds de dotation, plus de 5 millions d'euros ont été collectés et plus de 40 000 enfants sont soutenus chaque année. Sézane s'engage également pour la lutte contre le cancer du sein, en soutenant l'institut Gustave Roussy chaque premier mercredi du mois avec des créations solidaires.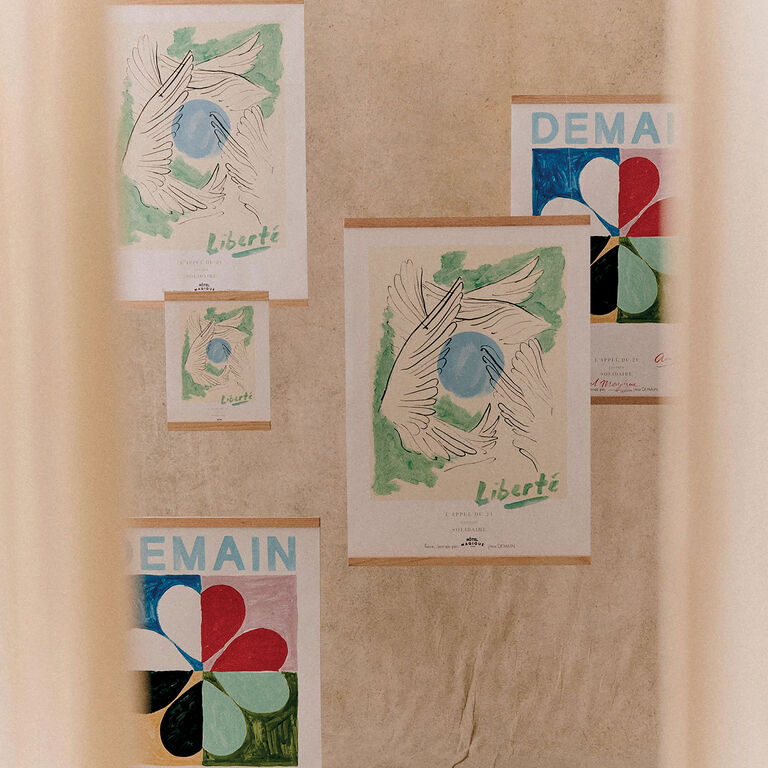 « Sézane en fleurs » au Bon Marché du 29 avril au 18 juin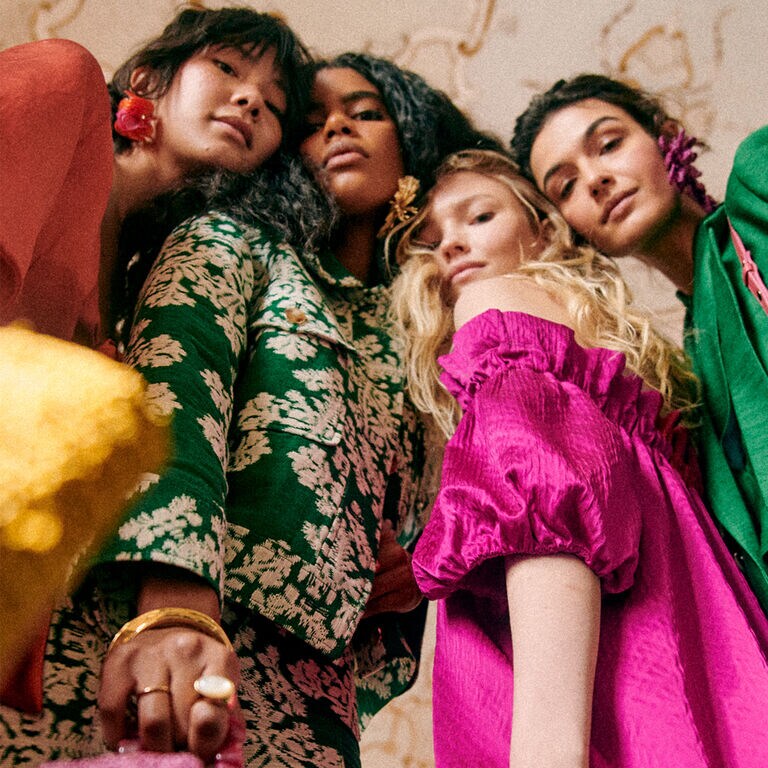 Depuis 2016, l'Appartement Sézane s'est installé Rive Gauche au Bon Marché. Une belle histoire qui continue de s'écrire… À l'occasion des 10 ans de la marque : du 29 avril au 18 juin, dans le cadre de l'évènement Les Bons Marchés de l'été, Le Bon Marché Rive Gauche invite Sézane et toute sa famille recomposée à fêter ses 10 ans à tous les étages.
Au programme, Sé
zane comme vous ne l'avez jamais vue... accompagnée de marques amies, sans oublier la grande (re)naissance du rêve Les Composantes. Aux Bons Marchés de l'Été, plus que jamais, il n'y a pas d'heure, pas d'âge, pour flâner, goûter, rêver, sentir, lire, (s')émerveiller, célébrer la création et l'art de com- poser, à chaque instant de la vie.