Officine Universelle Buly
05/29/2023 1:12:47 AM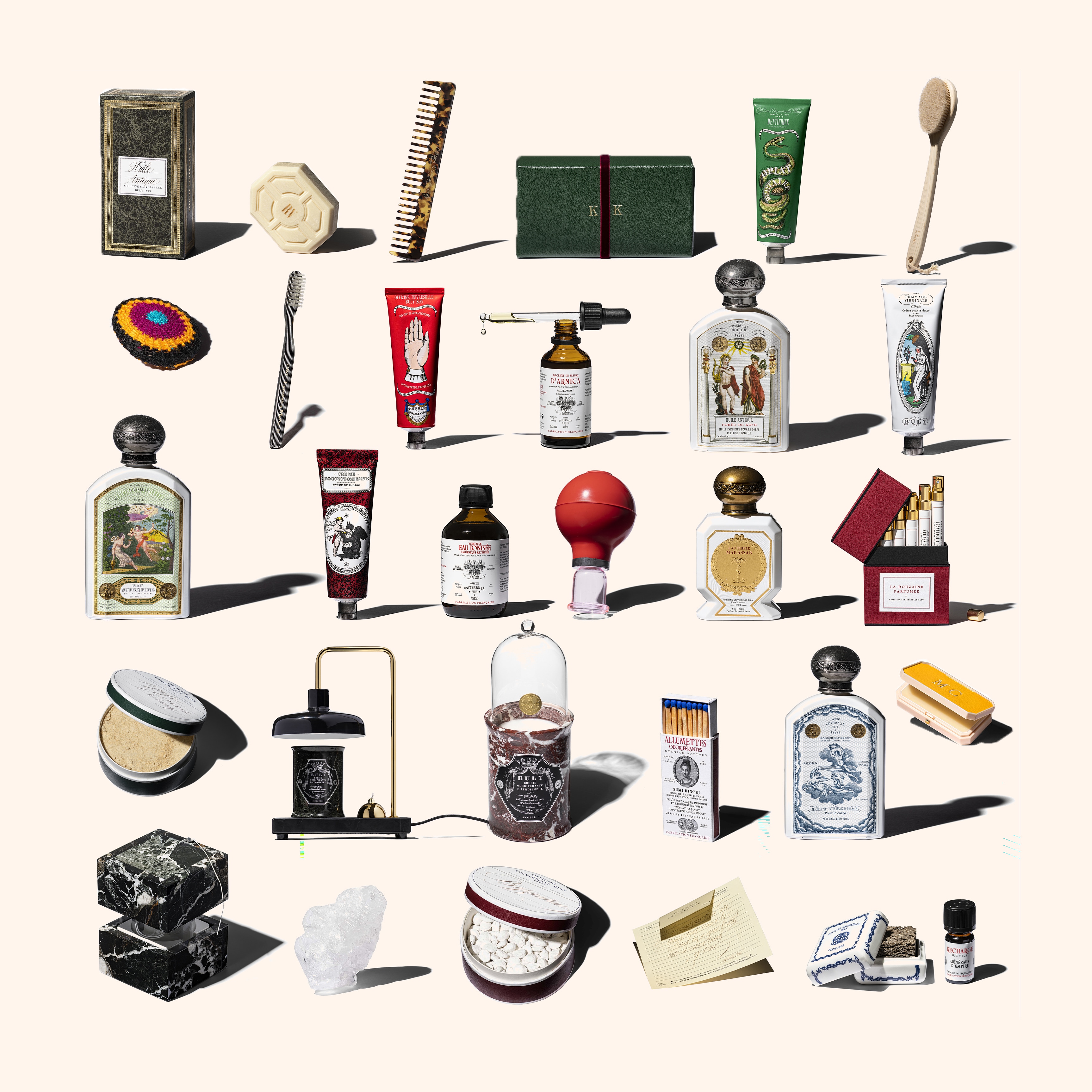 Excellence from the past

Opening an elegant dispensary under an illustrious patronage. Restoring Paris to the epicentre of beauty inspiration, as it used to be in the 19th century. Gathering ancestral and universal savoir faire to invent cosmetic treatments and aesthetic perfumes that are as good as they are beautiful, infused with the progress of science and technology. To paraphrase Victor Hugo, let the key of the past open the door to the future. All that is passed, and passing, and to come; this is the History of Buly.
Conceived in Paris, formulated in a French laboratory, the skin-care products and perfumes designed by Buly make up a peerless and timeless experience. Building a bridge between natural ingredients, the teachings from ancient recipes, and the innovative technologies of contemporary cosmetics, they promote an approach to beauty that is personal, intimate and bespoke, through which each person elaborates their own rituals and develops their own skill set. A beauty that makes them want to take time for themselves, to explore every recipe, every texture, every ingredient or every tool to make it their own. A functional beauty that doesn't neglect the aesthetic pleasure given by a product, its container, or an accessory. A form of beauty humanised, resurrected, and purified. Today, Buly continues to travel the world in its ongoing mission of promoting art de vivre, liberté, beauté.
True luxury is like the devil: it's in the details. All the services : calligraphy, embossing, engraving that make up the irresistible charm of our Officines are accessible from our website and our counter.
L'Officine Universelle Buly au Bon Marché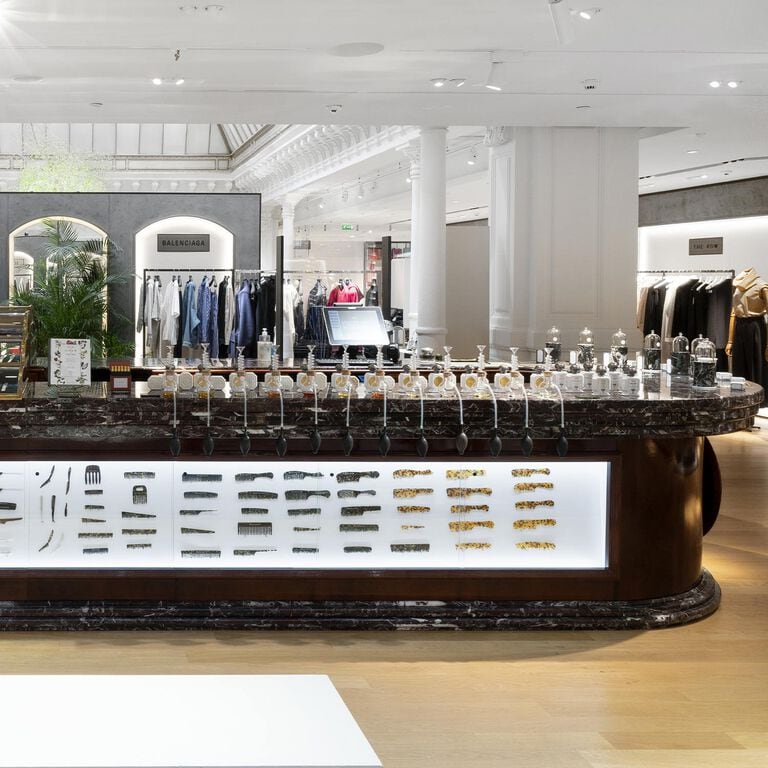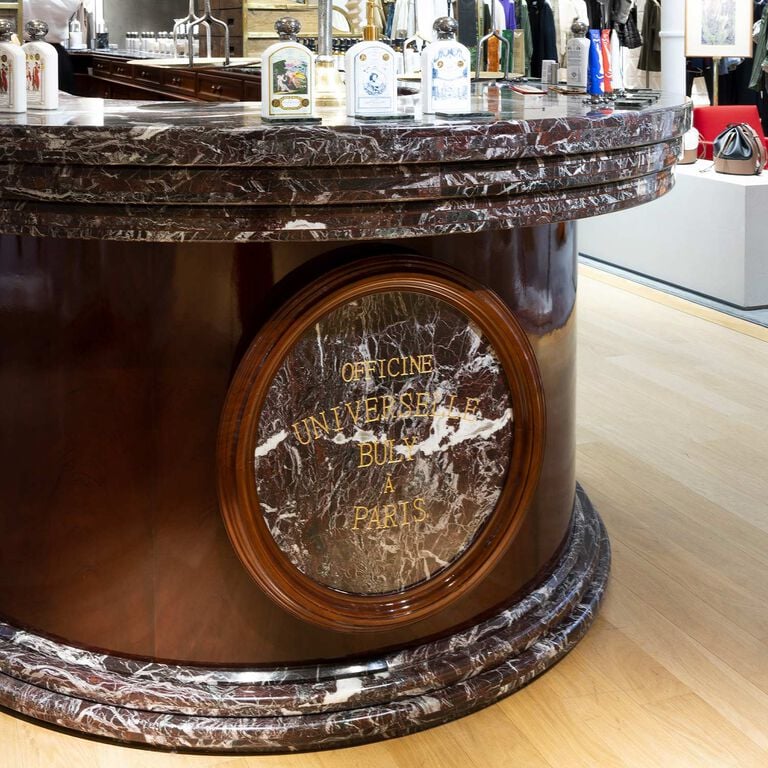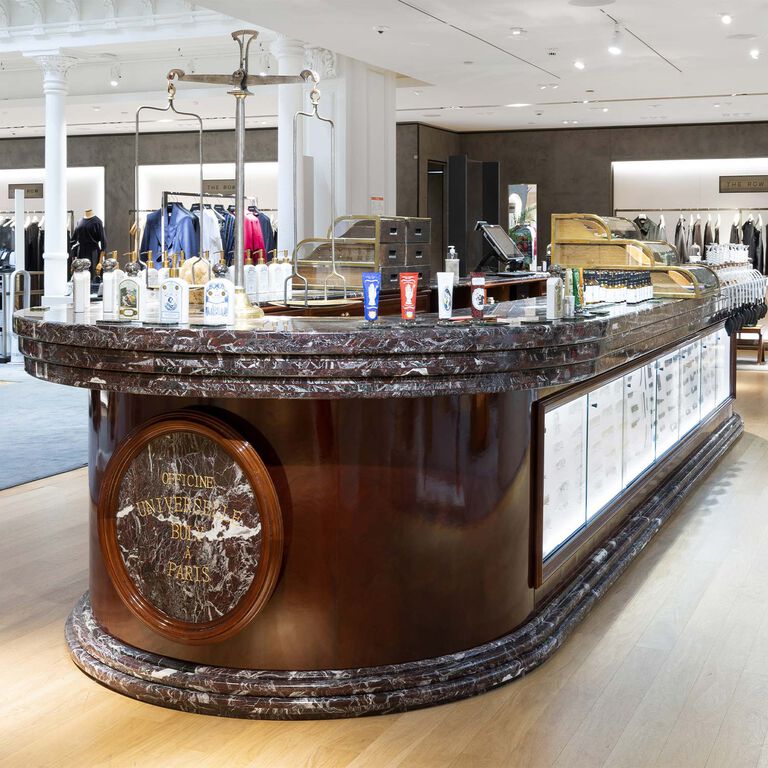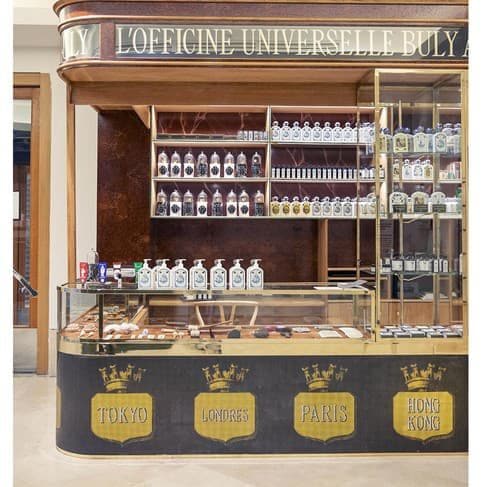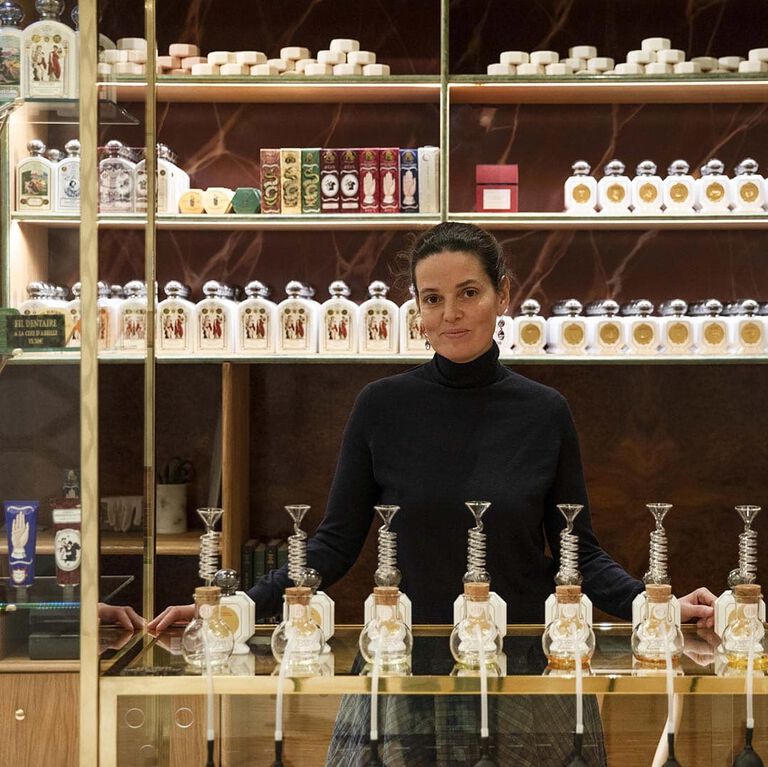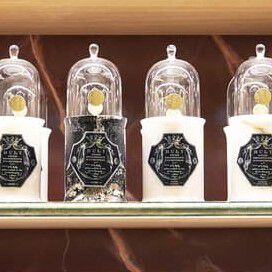 RENCONTRE : VICTOIRE DE TAILLAC, FONDATRICE DE L'OFFICINE UNIVERSELLE BULY
L'Officine Universelle Buly s'expose au Bon Marché dans un écrin unique. Parfum à l'eau, huile réparatrice, savon superfin, pommade : dénichez le cadeau idéal, à personnaliser selon vos envies.
Découvrez l'histoire de l'Officine Universelle Buly racontée par Victoire de Taillac.
Lire l'interview