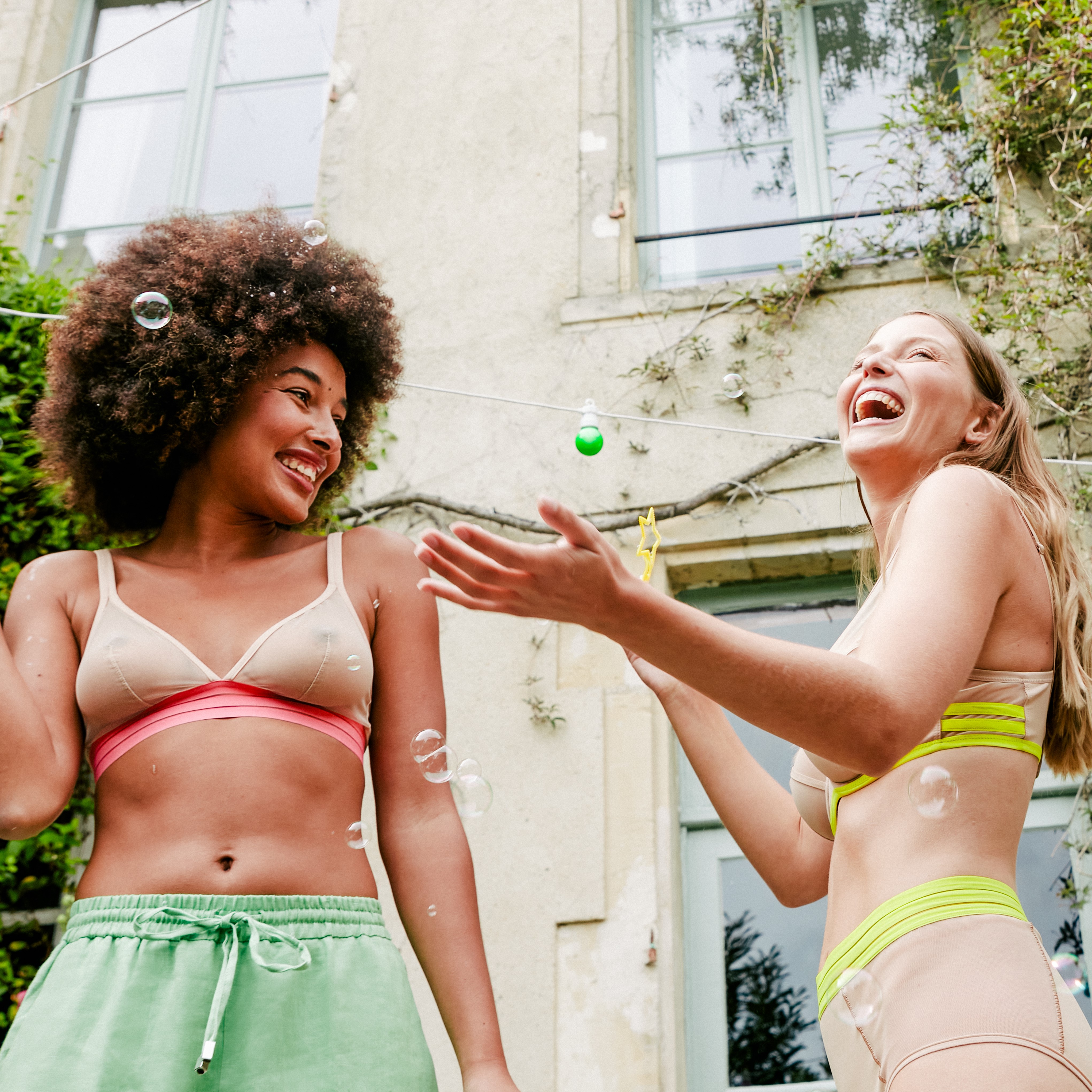 Since 1930, MAISON LEJABY has been supporting women in their quest for emancipation and freedom and their thirst for objects of desire.

This House is at the origin of the greatest successes in the history of lingerie. MAISON LEJABY now offers a complete wardrobe made for the modern woman, drawing on our knowledge of women's bodies and their desires. This wardrobe features complementary universes that work well on their own and in combination for everyday looks women can wear day or night, at home or out and about. MAISON LEJABY presents our product universes and exceptional, immersive experiences to accompany them. With its lingerie sets, the house offers refined pieces that meet all women's desires Lingerie is a garment unlike any other; it is demanding and delicate. It is an intimate reflection of the personality, uniting the body and the mind; the assurance of well-being and beauty. Its new collection LEJABY WAVE, is a new wave of swimwear and a real ode to water and all the sensations it brings.
Une lingerie pour toutes les femmes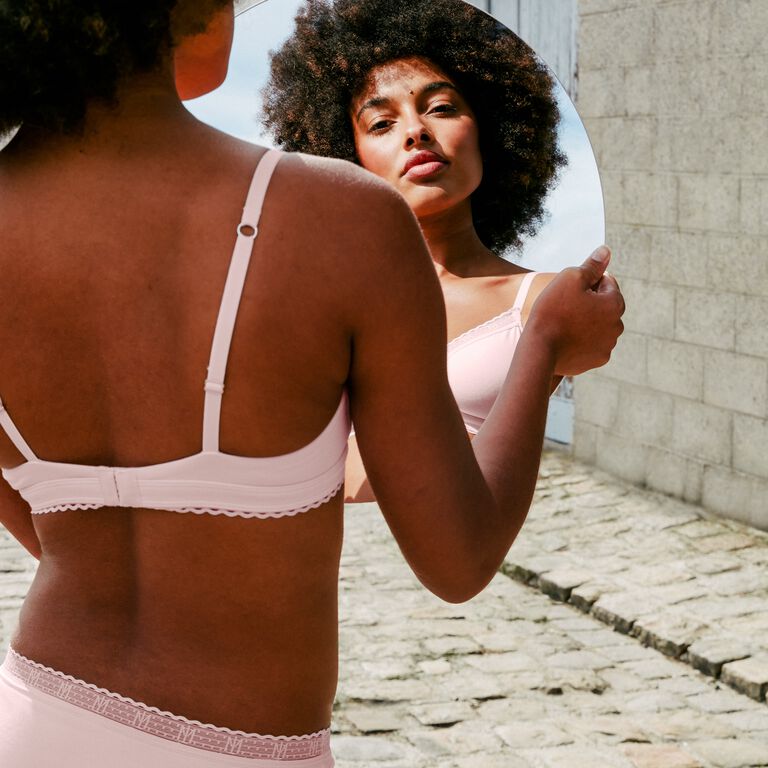 LA PETITE LEJABY
Destinée à toutes les femmes, quel que soit leur âge, leur morphologie et leur mode de vie, LA PETITE LEJABY propose une heureuse alternative au toucher soyeux : le modal, un tissu conçu à partir des fibres végétales du bois de hêtre. Le modal est ultra doux, respirant et résistant. Essentiel léger et charmant, complice de tous les jours, la collection accompagne un quotidien sans contrainte. Elle s'exprime en harmonie avec le corps, et incarne les coloris de la saison.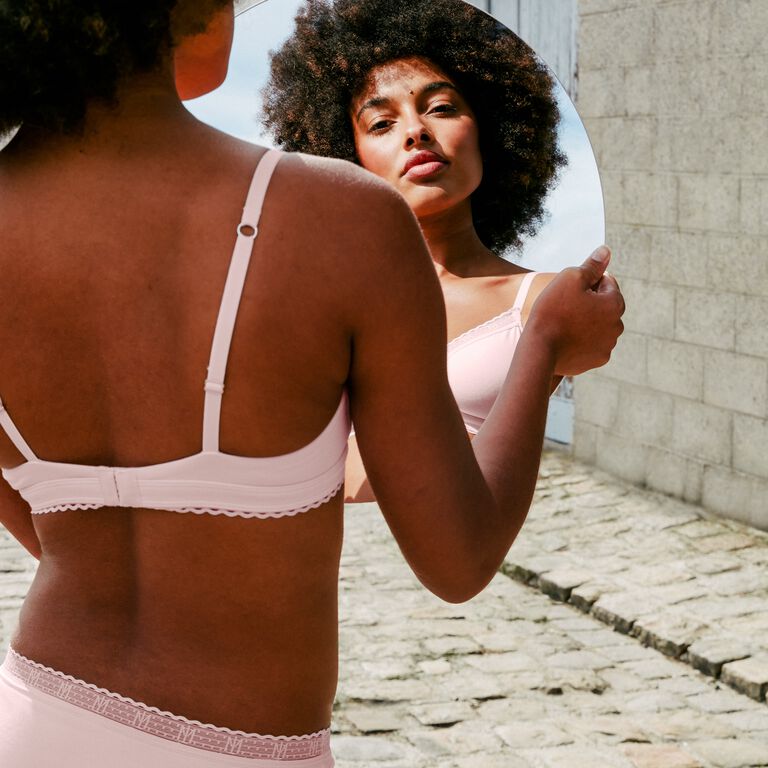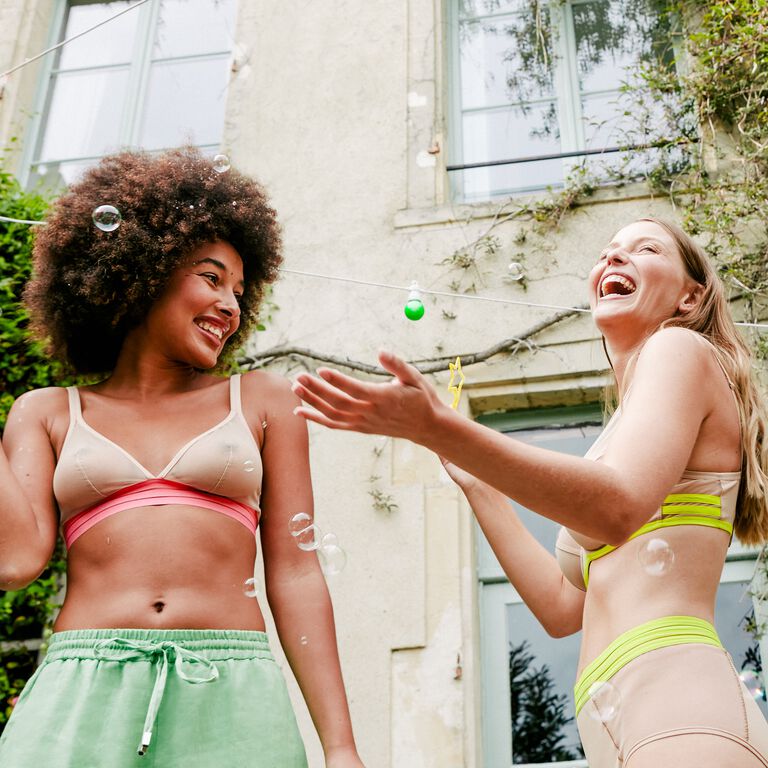 NUFIT/NUFIT +
Contraction des mots « nudité » et « fitness », la ligne NUFIT, à l'esthétique « sport chic », est un intemporel de MAISON LEJABY. Sobre, sensuelle et élégante, NUFIT est invisible au porter et s'adapte aux corps de toutes les femmes.
Pour l'été, la collection est revisitée avec des couleurs flashy et acidulées : Sunny Skin et Pink Skin. Sensuelle et élégante, NUFIT FLUO répond à toutes les morphologies, des bonnets A aux bonnets plus généreux. En fonction des besoins et des occasions, le design épuré et les touches fluo apportent modernité et fraîcheur.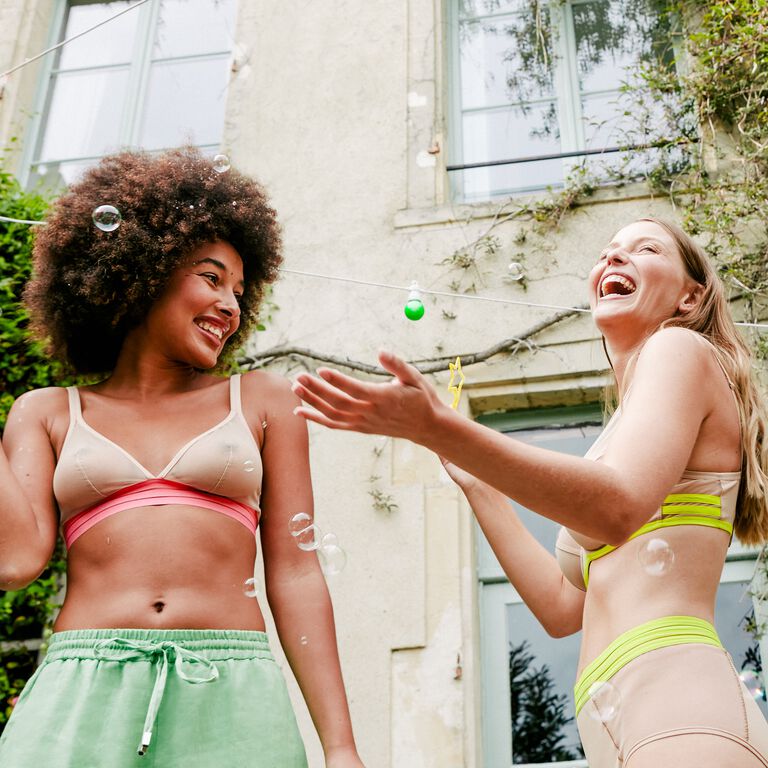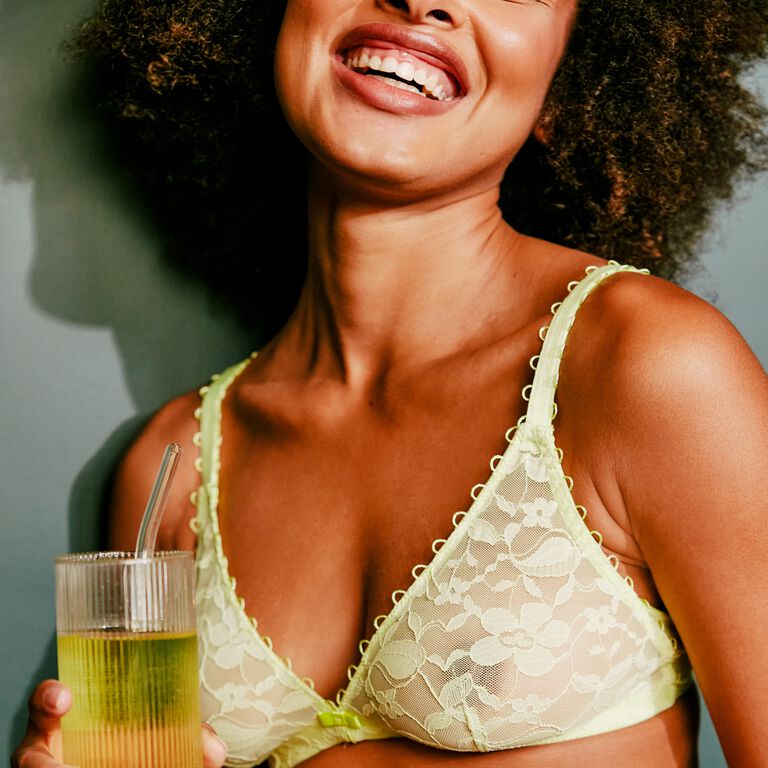 Miss Top
Inspirée des éditions passées, la collection MISS TOP fait revivre une dentelle issue des archives la Maison, revisitée avec un air de modernité et de fraîcheur, elle se décline en deux coloris : Sunny et Blanc. Portée au quotidien pour son confort, ou bien en séduction par ses jeux de transparences, c'est la ligne incontournable à avoir dans son vestiaire cet été.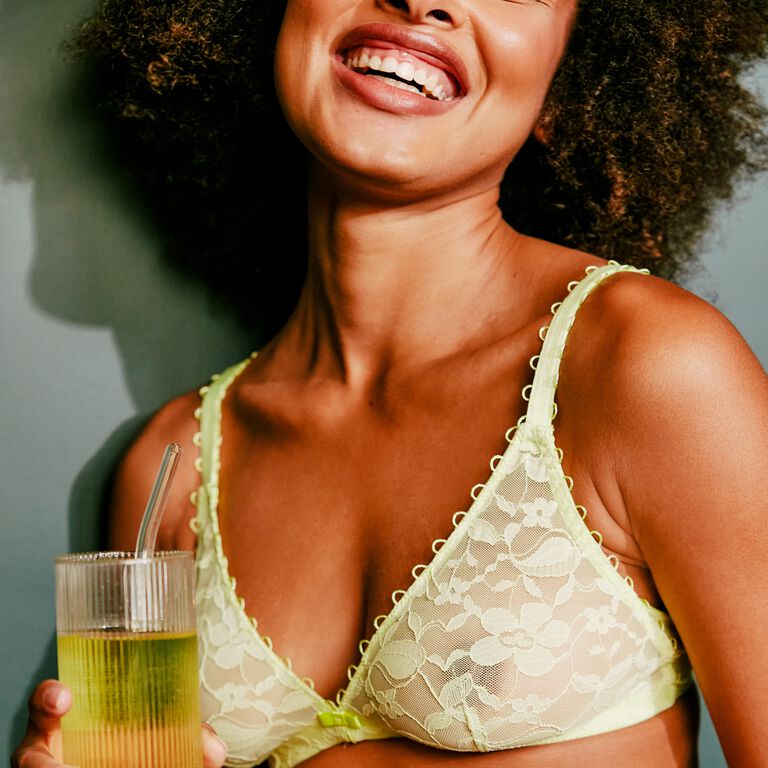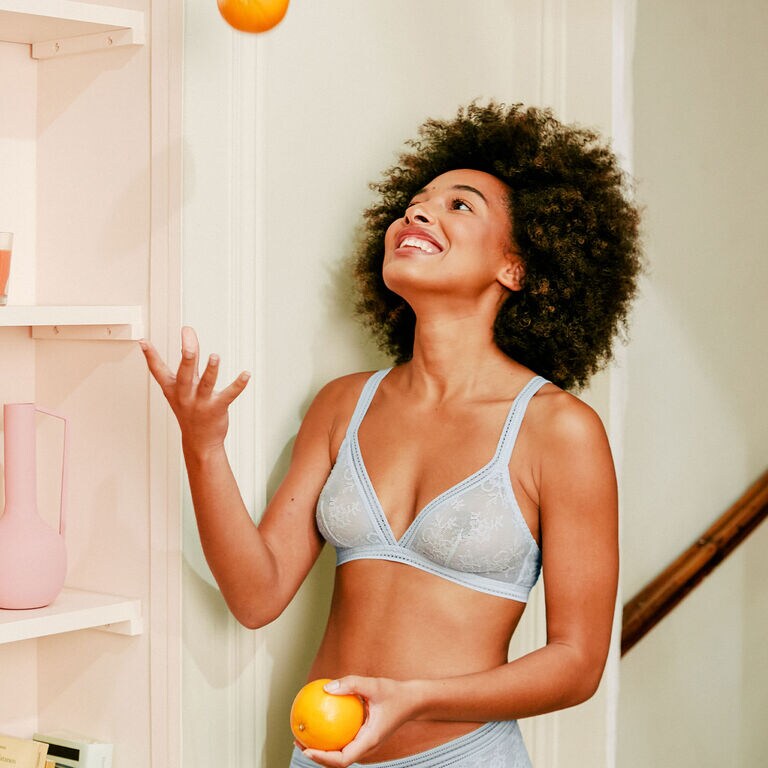 MISS LEJABY
MISS LEJABY est l'édition revisitée de la ligne Miss Liberty, créée en 1972. À l'époque, elle avait révolutionné le secteur de la corseterie en y introduisant pour la première fois six soutiens-gorge triangles aux couleurs acidulées. MISS LEJABY, fabriquée en dentelle élastiquée, est une ligne parfaite pour le quotidien.
Cette saison, le coloris Source vient s'ajouter aux coloris permanents, le Lys et le Noir, apportant une silhouette à la fois moderne, fraîche et confortable.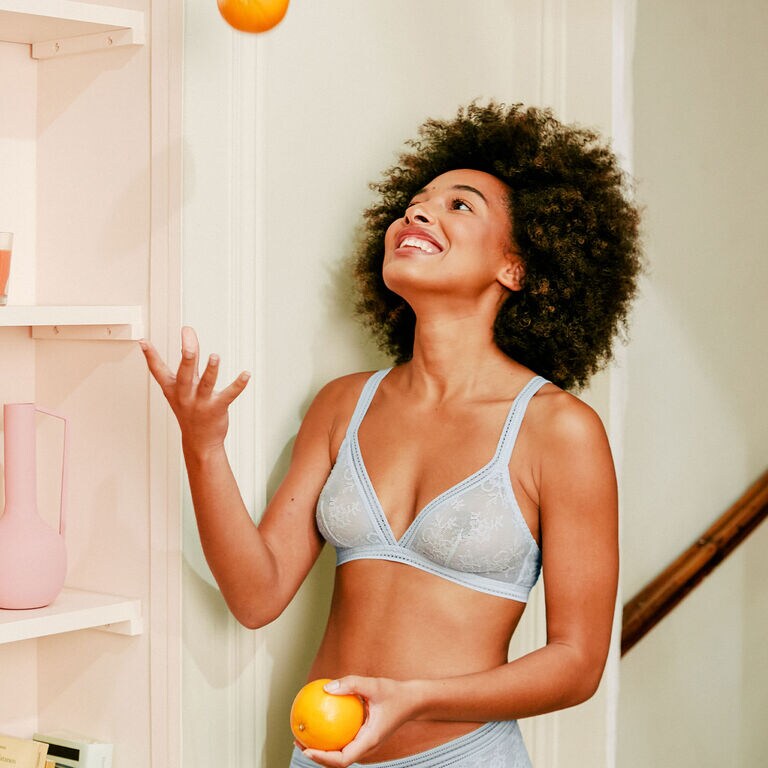 Découvrez les collections acidulées, énergétiques et créatives de Maison Lejaby
Pour vos escapades en mer : LEJABY WAVE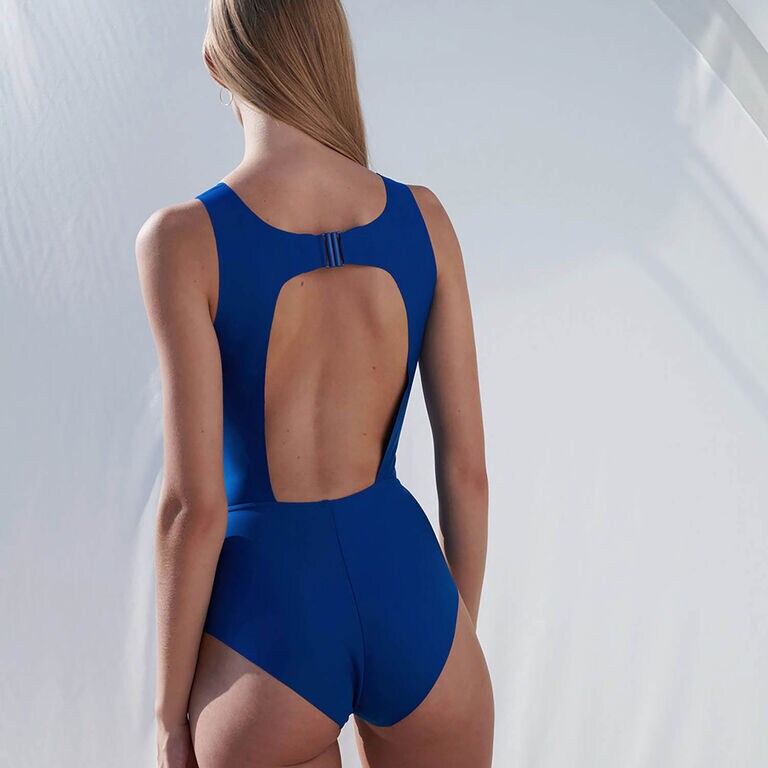 NOUVELLE VAGUE
Ode à la sensation des pieds dans le sable, au parfum d'iode dans les cheveux, aux débuts de soirée en sweat et bikini sur la plage, la collection NOUVELLE VAGUE conjugue explosion de couleurs et style identitaire, s'imposant comme le nouvel iconique de LEJABY WAVE. Les coupes assurent un confort absolu avec effet seconde peau à la fois moderne, chic et sportive.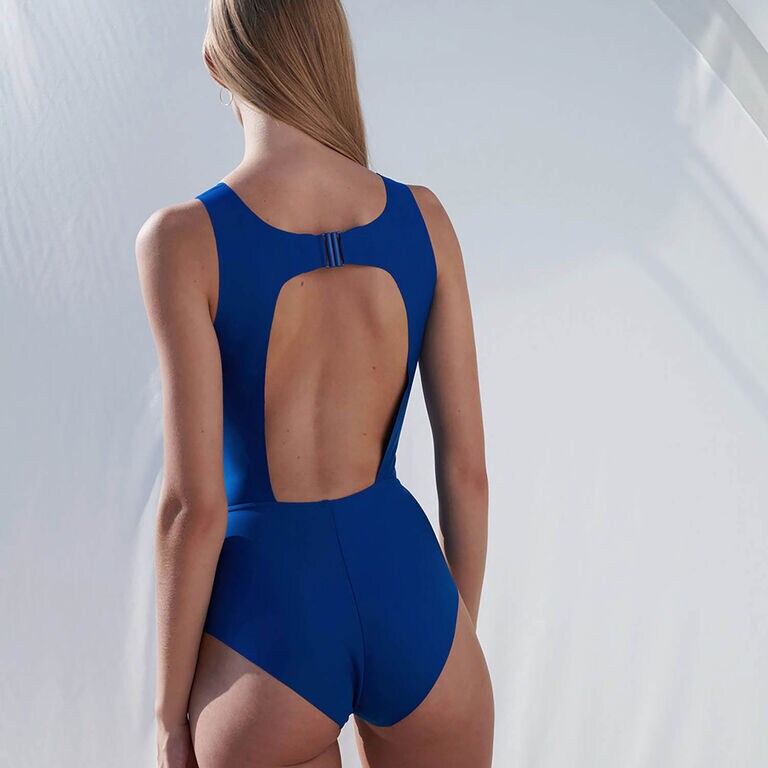 NAÏADE
La ligne NAÏADE incarne l'audace d'une féminité assumée, incarnée par un zip mat ton sur ton qui s'impose comme une signature unique. Une esthétique forte, empreinte de quelques gouttes d'inspiration surf-chic, avec bandeaux et brassières signant le décolleté, une pièce nageur à l'allure vertigineuse, et enfin un nageur col montant pour un style des plus audacieux.