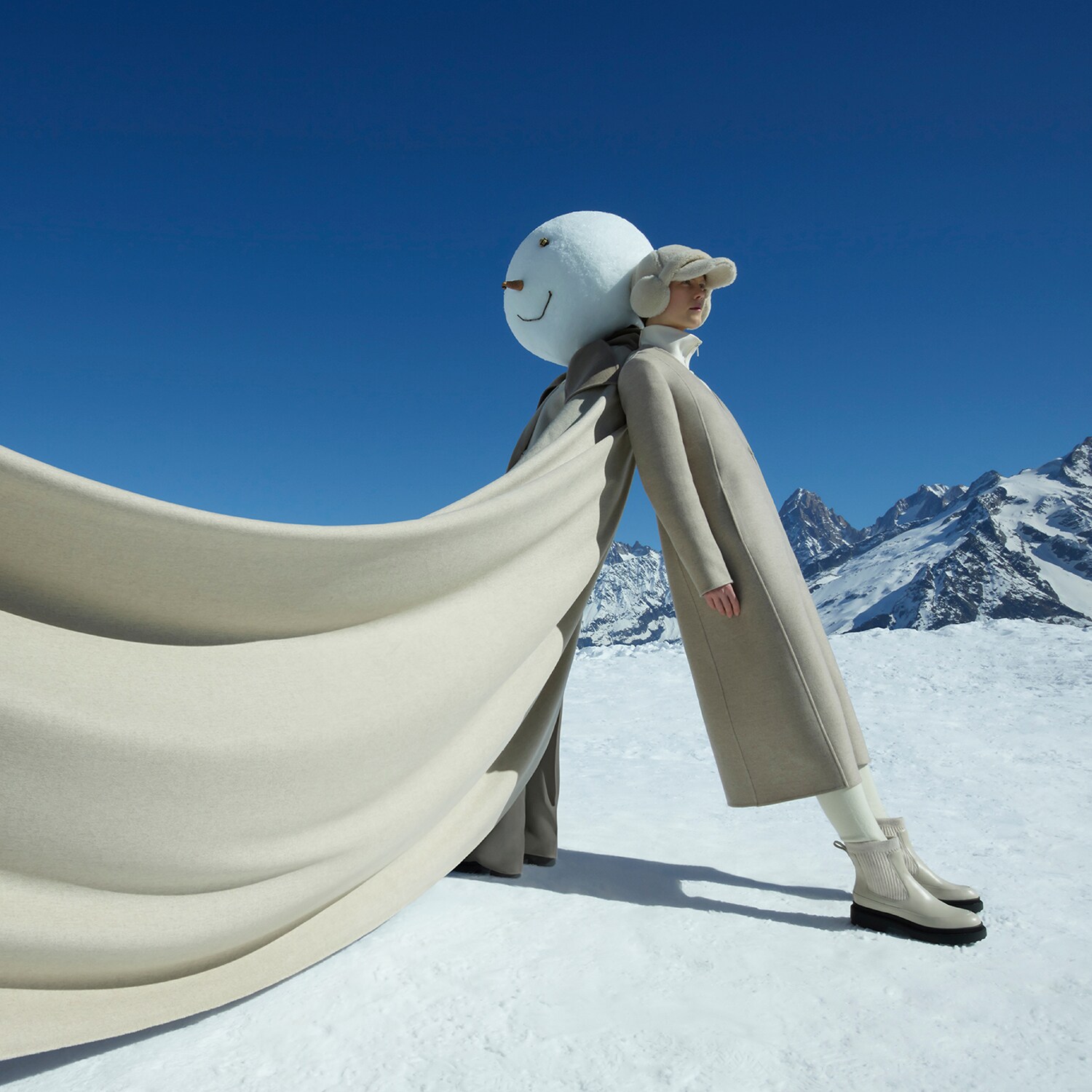 Made in Earth

Originally from Shanghai, ICICLE has been paving a new way for ethical fashion since 1997. Basing its approach on a Natural Way fashion philosophy, ICICLE is a major player in high-end ethically made clothing and accessories for women and men. ICICLE's philosophy is MADE IN EARTH, a caring fashion approach seeking harmony between human and nature. In a minimal contemporary style, ICICLE enhances high-quality natural fabrics to meet the aspirations of a new urban generation that values comfort, elegance and ethical clothing. Our approach to fashion: feeling protected while protecting the Earth. As if the body, spirit and nature were all woven into one single natural fabric. As if clothes, humans and the environment were all one, revealing a contemporary elegance with respect for nature.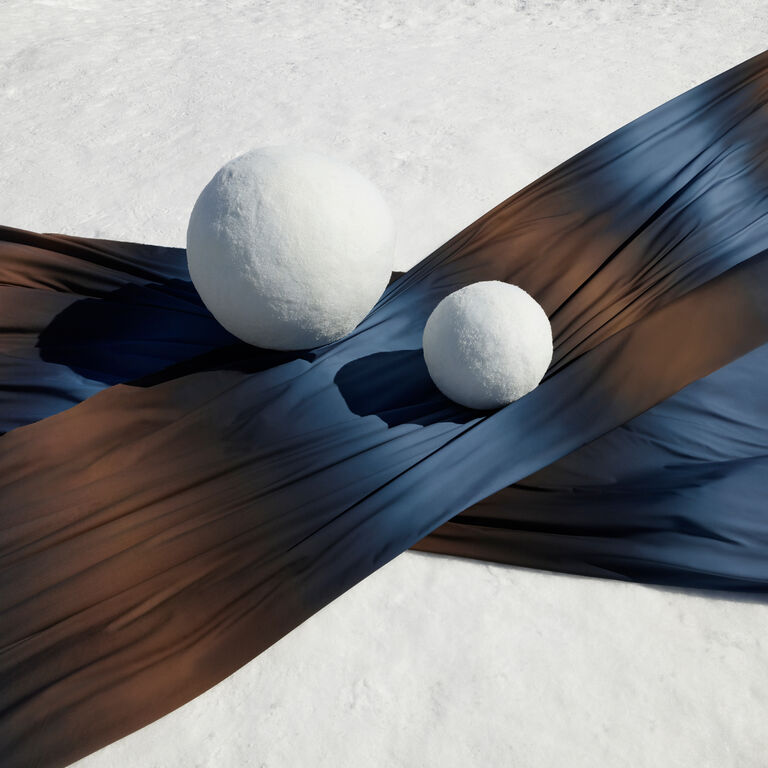 Jeux d'Hiver  
En hommage à son thème de l'année 2022, l'Eau, ICICLE dévoile une collection automne-hiver pleine d'élégance, de textures et de bonne humeur. Cette sélection est réalisée à partir d'étoffes naturelles, nobles et de qualité exceptionnelle, aussi chaudes et confortables qu'économes en eau.
Inspirée des paysages hivernaux, cette collection innovante reflète l'air du temps. Pures ou mélangées, des matières d'exception sont travaillées selon les inspirations spécifiques à la saison pour réaliser des essentiels intemporels dont l'éco-conception respecte la nature.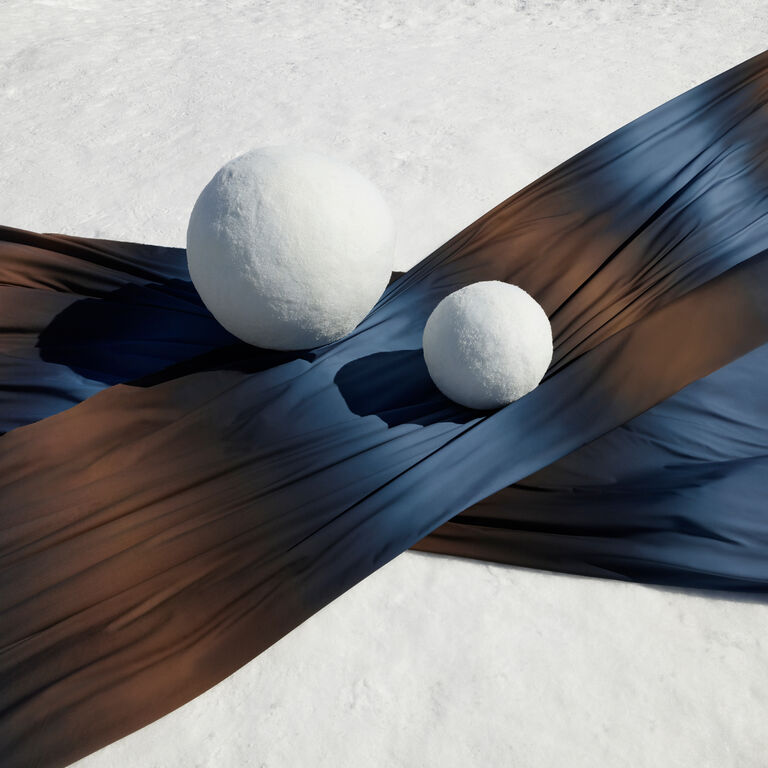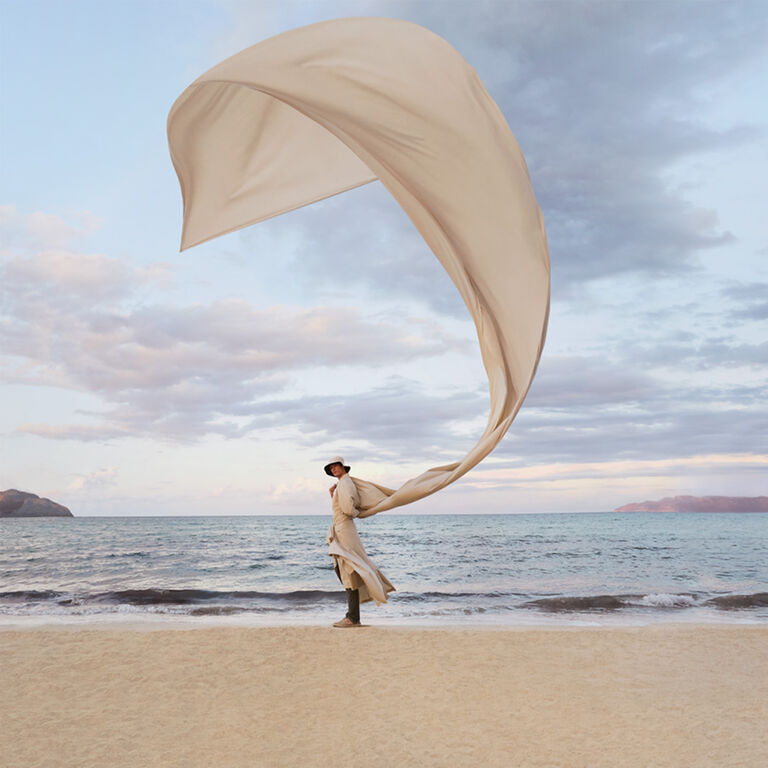 Made in Earth
In 2022, ICICLE celebrates harmony with Nature and the Earth's most precious resource: water. Fluidity, ease, innovation, and an aquatic palette shine in the "Water Players" collection for Spring / Summer 2022.
This year, ICICLE pays tribute to Water — the source of all life and Earth's most precious treasure of all — with a collection showcasing silhouettes in noble, natural, and responsibly sourced fabrics, softly luminous colorways and chic, timeless proportions.
With the first, fair days of spring, Nature reawakens, stirring in the warmth of the sun's rays. Key pieces in watercolor hues of green and blue accentuated by contrasting hues such as shell pink reflect ICICLE's philosophy of a caring, harmonious approach to fashion that can be felt through the clothes' look, feel and construction.
ICICLE DEW is a lightweight yet hard-wearing fabric in wool and silk whose naturally water-repellent weave needs no further chemical treatment. Travel-friendly trenches and timeless, easy-to-layer jackets such as a hybrid hoodie-trench stand out for their minimalistic, versatile cuts and couture-inspired details like pleating or piping that echo ever-shifting seascapes.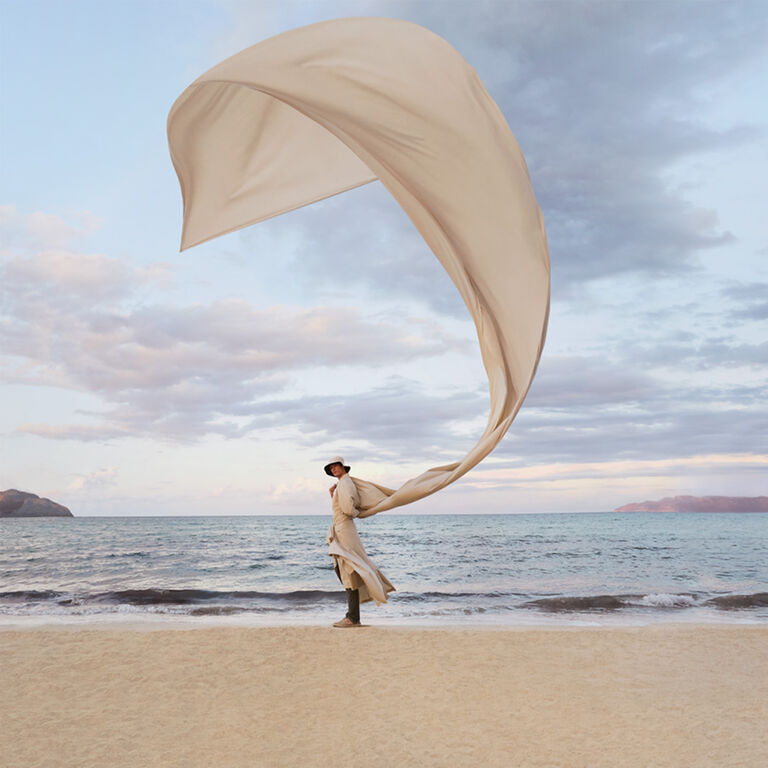 « Pour l'automne-hiver 2022, les silhouettes ICICLE évoquent les courbes poétiques des bancs de neige arrondis par le vent. Elles sont enveloppantes tout en gardant une certaine nonchalance. C'est une garde-robe pure et moderne conçue dans des matériaux qui résistent aux climats les plus froids »
– Bénédicte Laloux, directrice artistique d'Icicle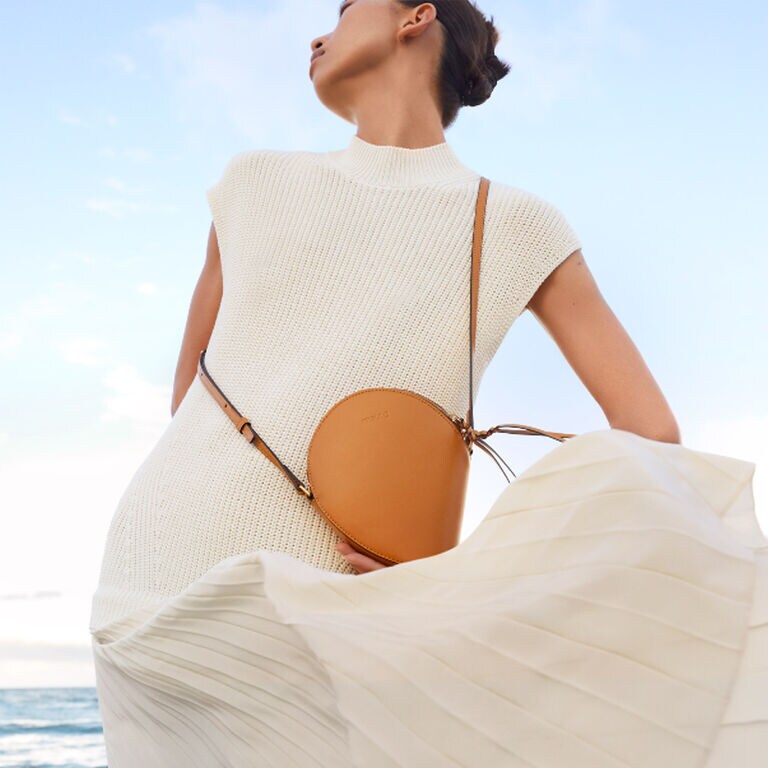 Between sky and sea
Seemingly as changeable as water itself, flowing habotai envelop the body in a range of colors from cloud white and ocean gray to radiant yellow and sunset orange. Ancestral craftsmanship meets a modern, youthful spirit in ample, breezy cuts that enhance freedom of movement, as in a flowing hybrid blouse-hoodie in peach pink for her, or a French-cut hybrid jacket-blazer in crab green for him.
Inspired by the way the sky meets the sea, ultra-soft mohair and merino knitwear are woven to mimic how sunlight dances over water, and at times playfully reprise the fishnet motif, for example on a cream-colored wool hoodie.
This season's deconstructed, asymmetrical, and double-layered denims were developed according to a process that is virtuous as possible, using GOTS-certified cotton, biodegradable elastic yarn, vegetable indigo dye and ocean-friendly natural washing. Essentials include a sleeveless jacket with asymmetrical pockets, and wide-cut jeans inspired by traditional sailor pants.
Spring-Summer accessories include the new SEED family of iconic, organically shaped bags. It all began with a seed, from the origin of life to the story of ICICLE today. These handcrafted pieces are made from a single piece of leather and fitted with a double-zip, a hand-braided tab, and a shoulder strap that can be adjusted for crossbody wear. Available in three sizes and colors such as ice blue, sand, gold, seaweed, and black, the SEED design harmonizes perfectly with other spring accessories such as bucket hats in melon green wool and silk and footwear essentials like crossover slides in olive green or cream-colored nappa leather, or loafers in cream-colored calf leather or linen.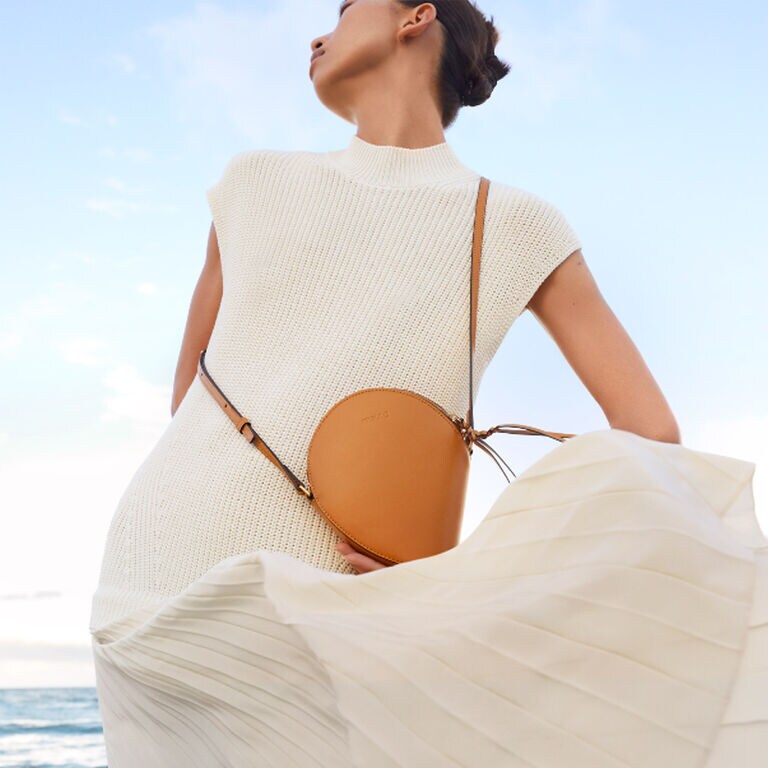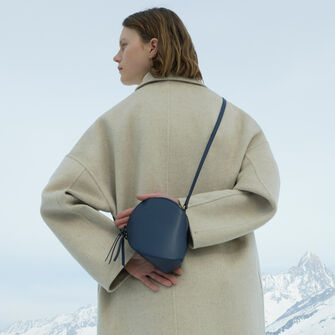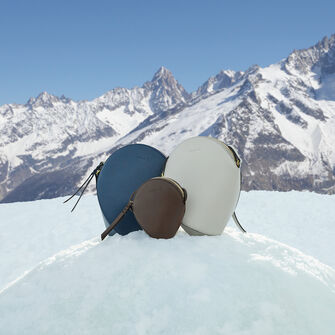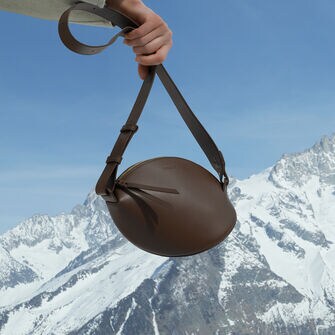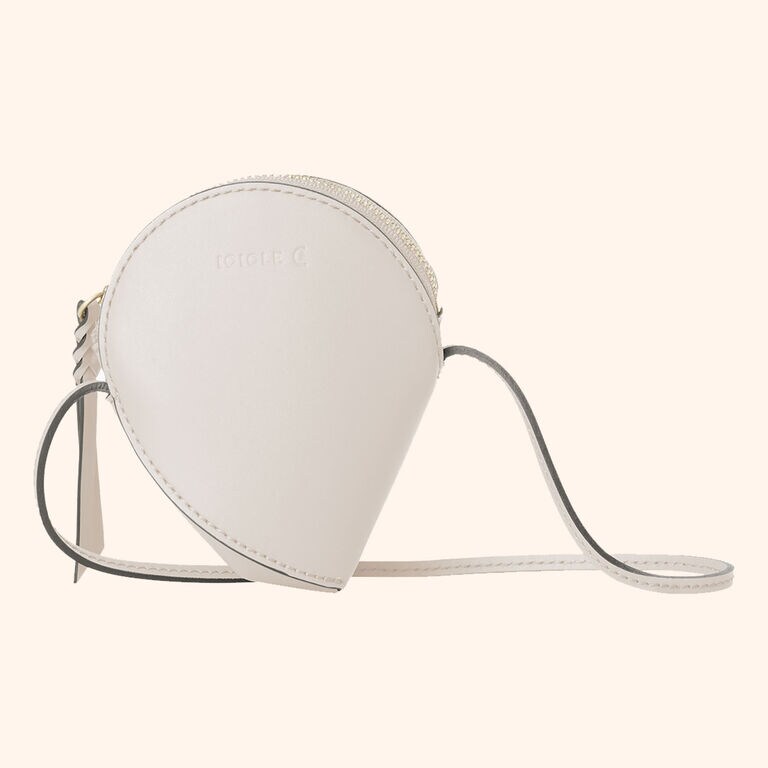 Le mini sac Seed
Inspiré de la forme organique d'une graine, le sac Seed ICICLE symbolise l'origine de la vie. Conçu à partir d'une seule pièce de cuir, ce sac est pensé pour limiter la consommation de matière, d'eau et d'énergie. Un accessoire au design écoresponsable, aussi éthique qu'esthétique. De l'inspiration à la manufacture, chaque aspect du sac Seed reflète l'ADN et la philosophie d'ICICLE. Le Bon Marché présente un modèle inédit, en exclusivité mondiale et en quantité limitée : le format mini en couleur Blanc Antique.