06/08/2023 4:38:57 AM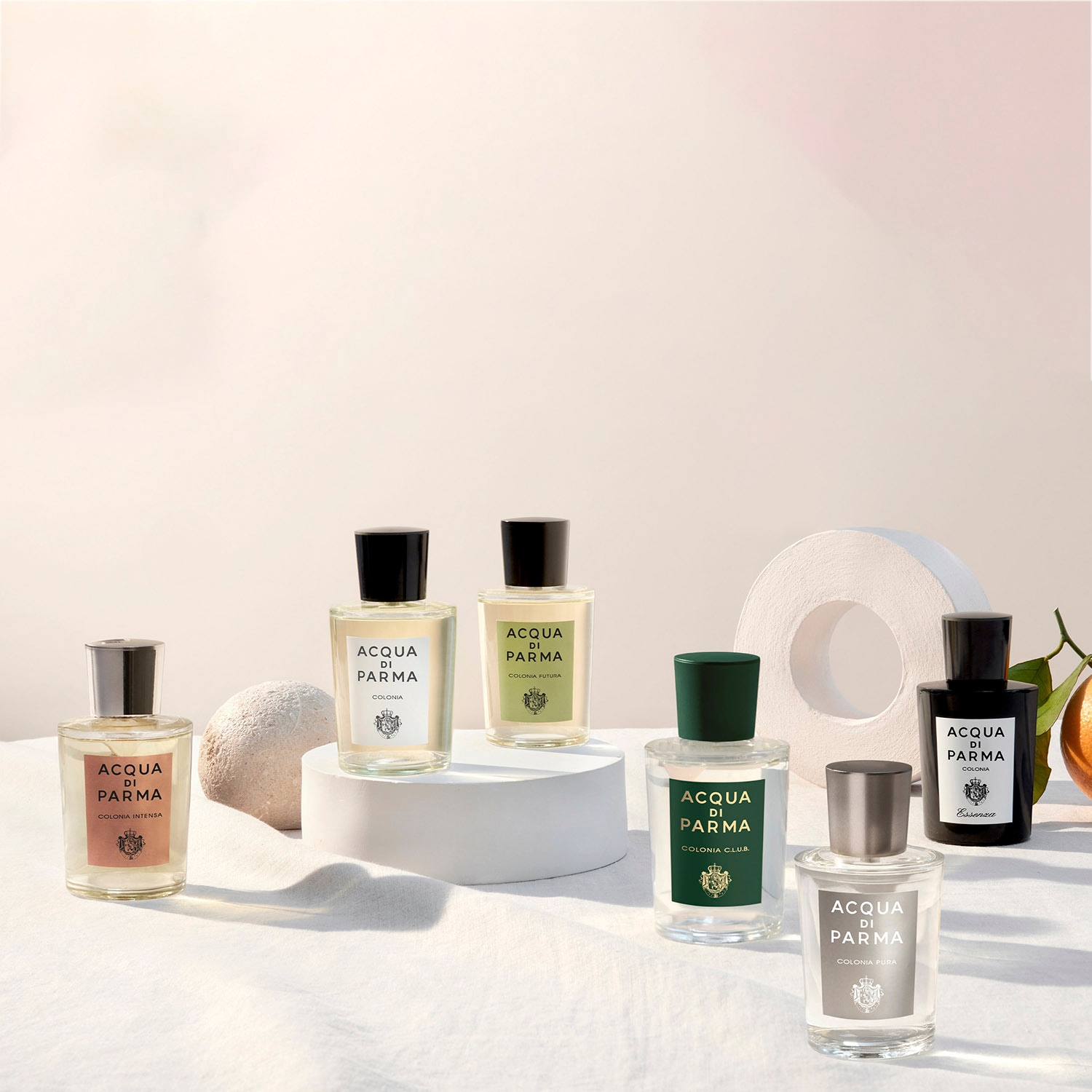 « L'ARTE DI VIVERE » ITALIEN

Fondée en 1916, Acqua di Parma est une icône de l'excellence, de l'artisanat et du style italien. Le savoir-faire artisanal est au cœur de tous ses produits qui sont fièrement fabriqués en Italie, où l'authenticité et la simplicité brillent.
Les valeurs de la Maison sont centrées sur la passion pour la beauté, une élégance sobre et lumineuse, et l'interprétation contemporaine du style italien dans toute son authenticité.
Au fil des années, la Maison s'exprime à travers la création de nouvelles Colonias et des collections Barbiere, Le Nobili, Blu Mediterraneo, Signatures of the Sun et Home Collection.
TÉLÉPHONE : 01 44 39 80 00
MAGNOLIA INFINITA : LA NOUVELLE EAU DE PARFUM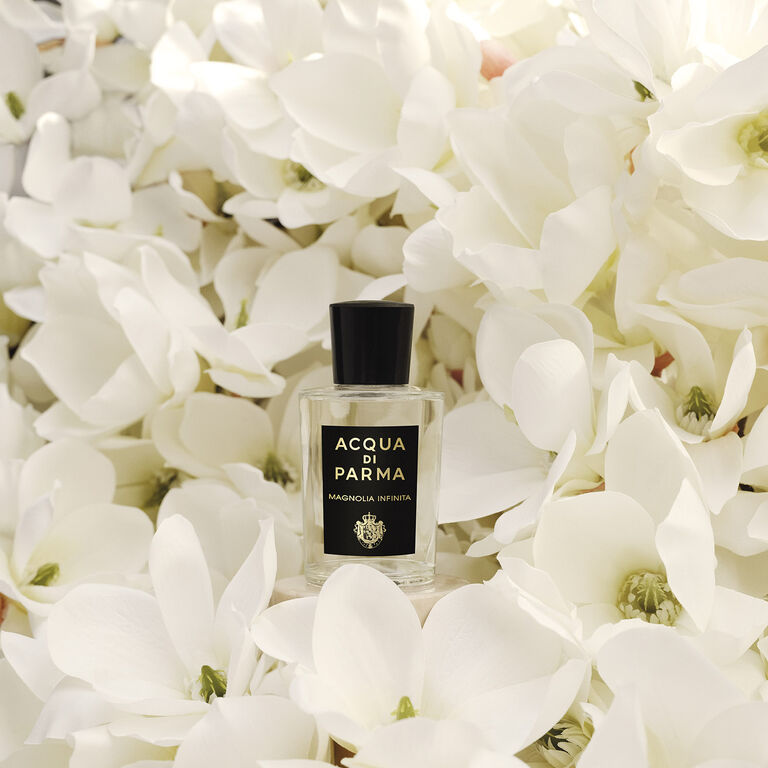 Acqua di Parma dévoile Magnolia Infinita, une fragrance vibrante de la collection Signatures of the Sun. Une combinaison artistique de deux sensations olfactives : le parfum infini et raffiné du Magnolia rehaussé par des notes vibrantes et lumineuses d'agrumes.
Le parfum transparent et floral de cette fleur puissante est composé de note de têtes telles que la bergamote de calabre, l'orange, et le citron, qui apportent de vifs rayons de soleil au charme fascinant et frais du magnolia.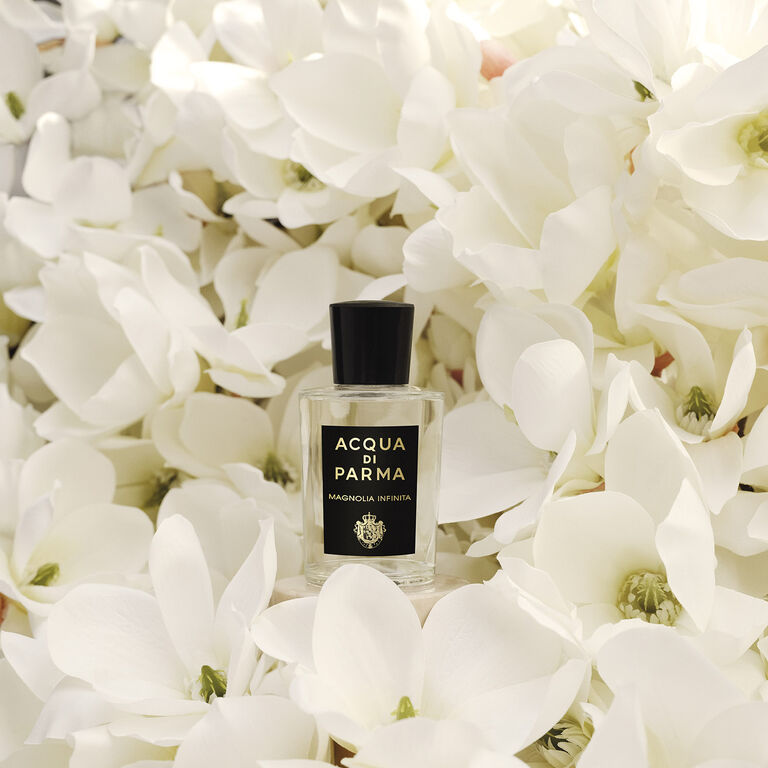 COLLECTION MAISON SIGNATURES OF THE SUN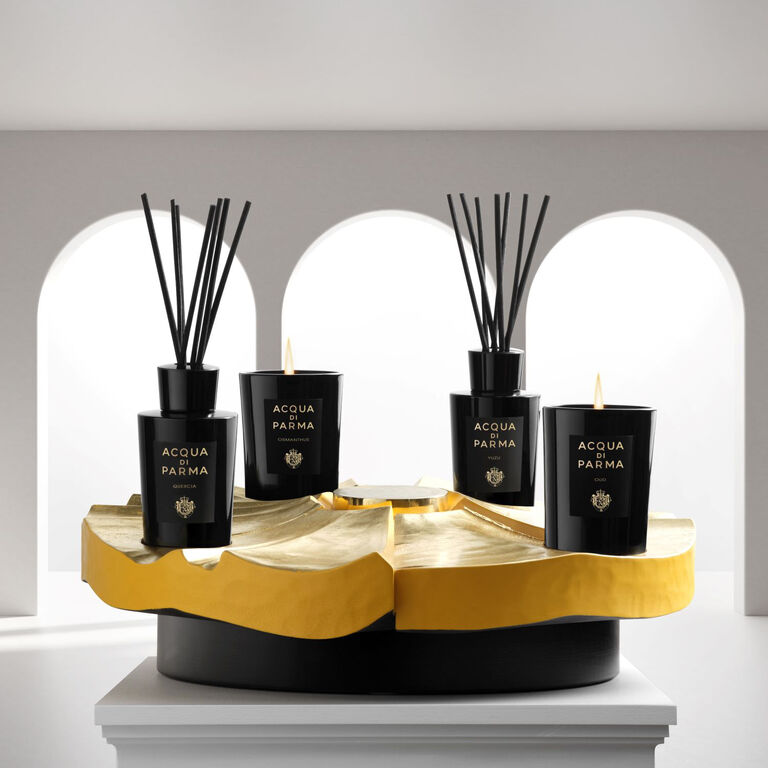 Acqua di Parma dévoile de nouvelles bougies et diffuseurs, qui apportent des expériences sensorielles particulières à votre intérieur, en reprenant les fragrances les plus appréciées de la collection Signatures of the Sun : Yuzu, solaire et brillante, Oud, magnétique et enveloppante, Quercia, forte et charismatique et Osmanthus, radieuse et sensuelle.
Des compositions éclatantes et lumineuses, pour affirmer sa personnalité dans son intérieur, à travers des senteurs toujours différentes, pour soi, pour recevoir ou pour offrir.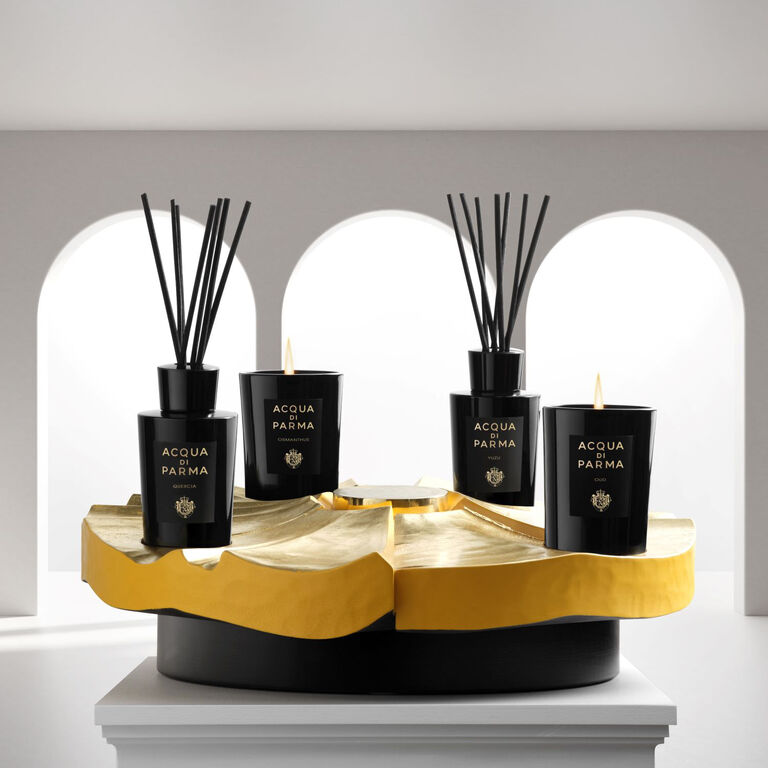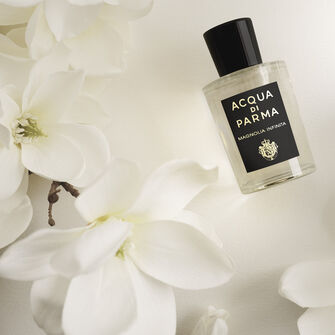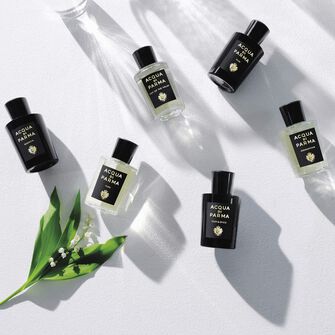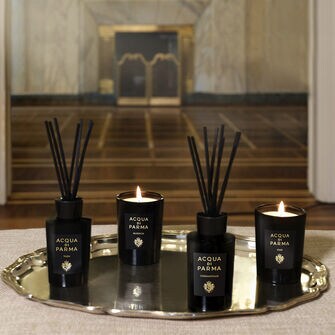 UN POP-UP DÉDIÉ À L'ART DU PARFUM
Du 10 au 30 octobre, Le Bon Marché Rive Gauche et Acqua di Parma vous invitent à découvrir le pop-up dédié de la Maison, situé au rez-de-chaussée, au cœur de l'espace Beauté du magasin. Un pop-up exceptionnel, mettant à l'honneur leur collection emblématique Signatures of the Sun.
À noter : les samedis 15, 22 et 29 octobre, un artiste sera présent de 10h à 19h pour un atelier dorure sur flacon à la feuille d'or.
« the new magnolia infinita »