TeamLab : Billet coupe-file week-end
From

22 April

To

23 April 2023
Full
Full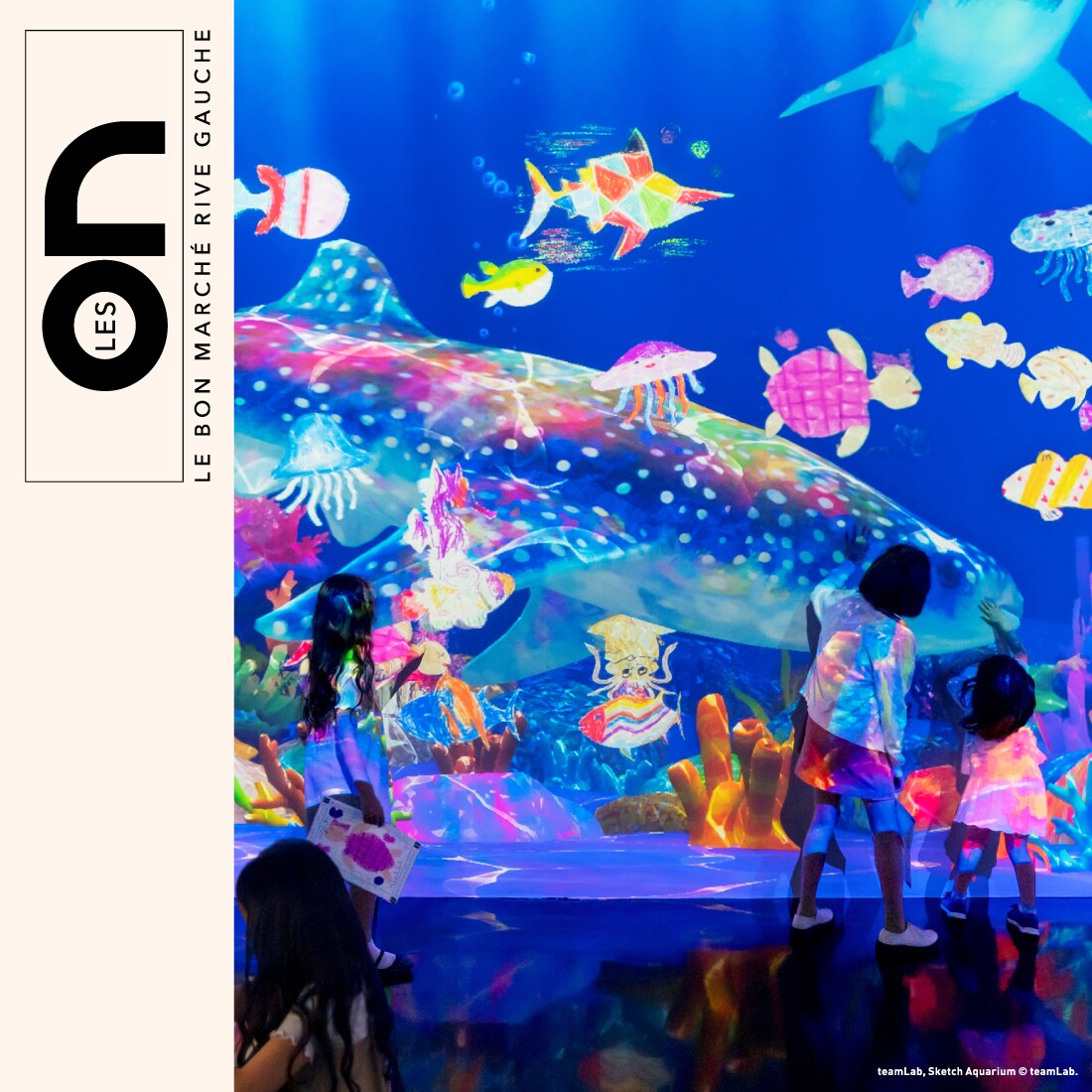 From

22 April

To

23 April 2023
Les ON : Venez découvrir l'aquarium digital TeamLab au 2ème étage du Bon Marché Rive Gauche, préparez votre visite grâce à un billet coupe file.
Le collectif japonais TeamLab, invité artistique de l'exposition « Comme un poisson dans l'eau », expose « En mode Poisson ». Cette oeuvre se compose principalement du Sketch Aquarium, un immense aquarium virtuel dans lequel chacun peut dessiner et exposer son poisson personnalisé.
Cette visite découverte accompagnée ou non de votre enfant, vous permet de dessiner votre poisson en tranquilité et sans faire la queue grâce à votre billet coupe file, le samedi et le dimanche !
About this event
Lors de votre visite, vous serez invité à créer et personnaliser votre poisson. Une fois numérisée, votre œuvre sera visible au sein de l'aquarium virtuel pendant toute la durée de l'exposition.

Profitez de cette expérience immersive et méditative pour vous ressourcer !

Practical information
Samedi 18 mars au dimanche 23 avril
Les samedis : de 10h à 20h
Les dimanches : de 13h30 à 19h30
Gratuit sur inscription obligatoire les samedis et dimanches
1 billet par personne
Entrée libre sans inscription les autres jours
Nous acceptons uniquement les enfants accompagnés, sous la surveillance et la responsabilité de leurs parents ou accompagnateurs
Refund policy
Refunds up to 7 days before the event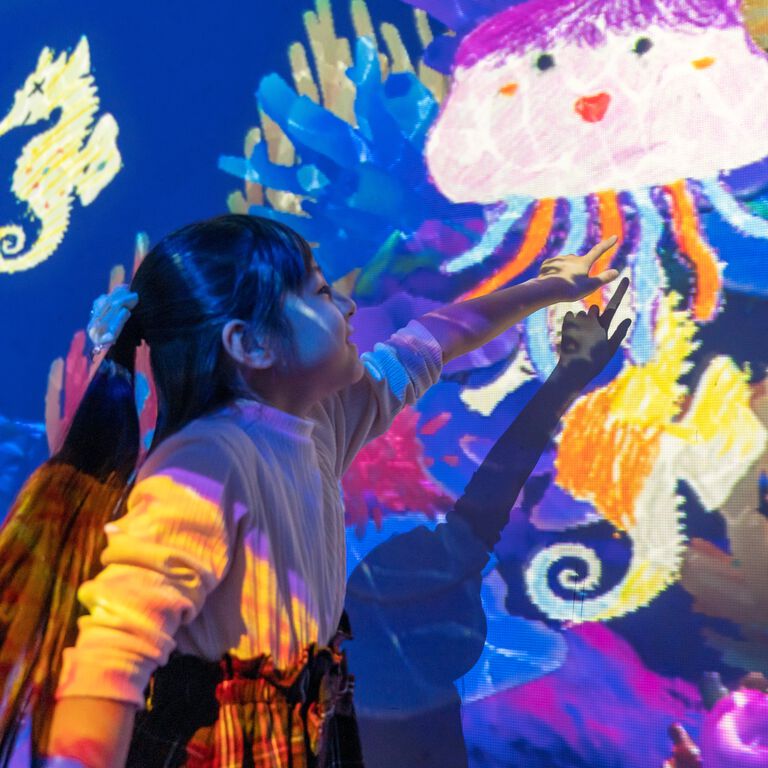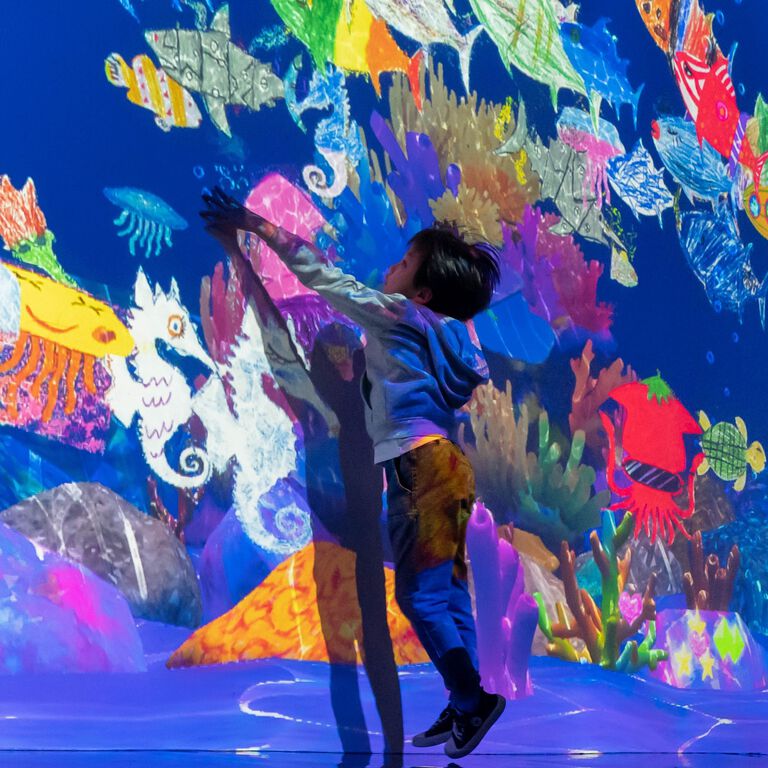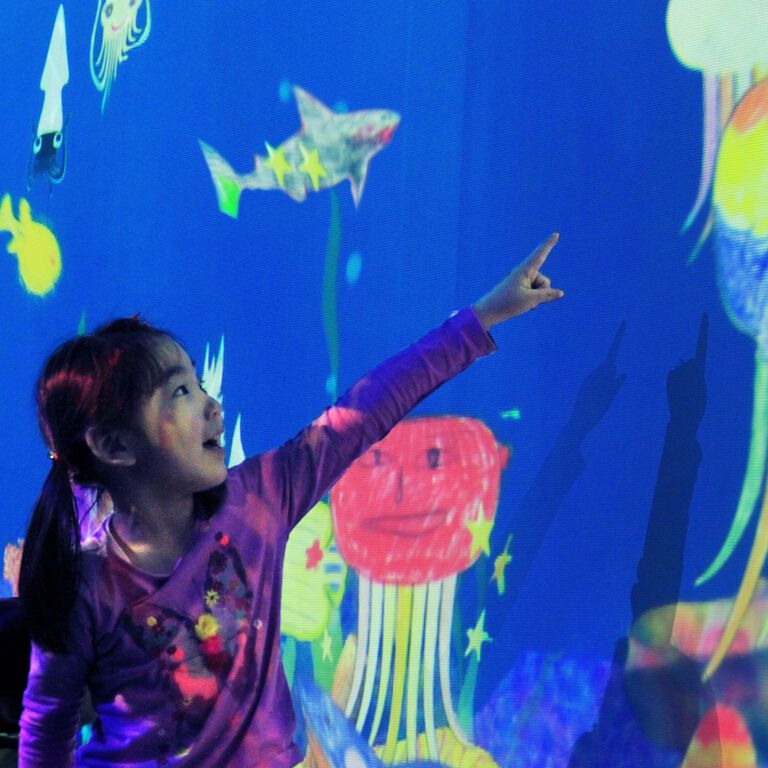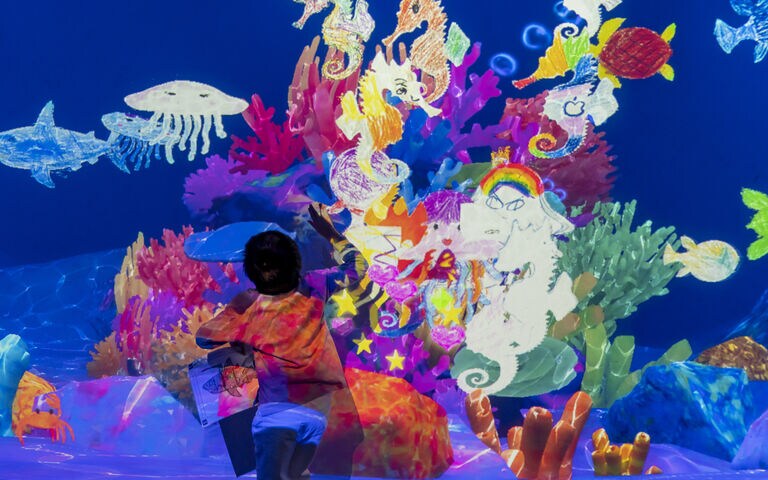 TeamLab
Cette expérience inédite est réalisée par TeamLab, un groupe artistique formé à Tokyo. Composé d'artistes, programmeurs, ingénieurs, mathématiciens et architectes, ce collectif crée des œuvres d'art numériques qui sortent de l'ordinaire en poussant et explorant les limites de l'art afin de plonger les visiteurs dans un mode interactif.