From

14 January

To

15 February 2023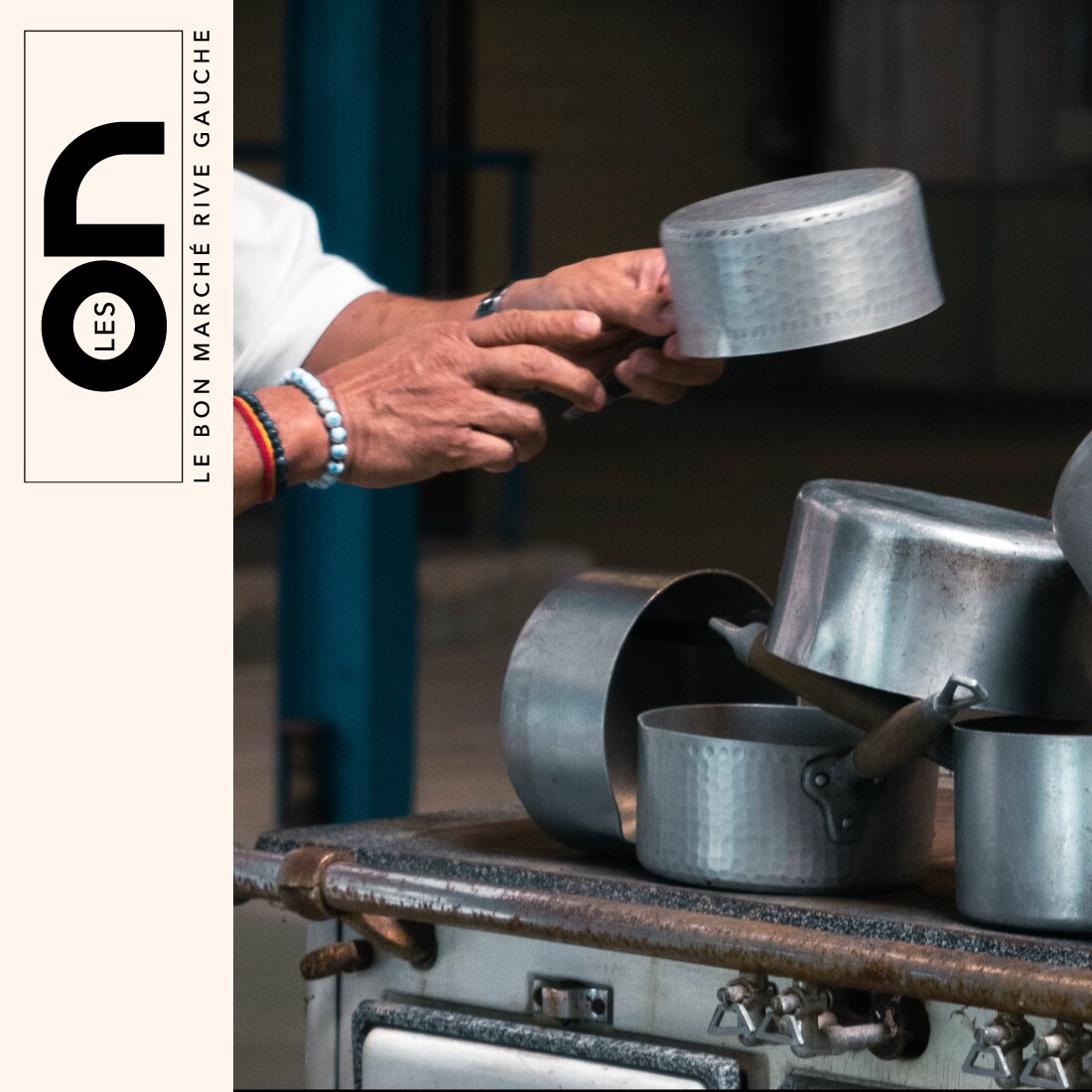 From

14 January

To

15 February 2023
ON : Discover the exhibition of Subodh Gupta at Le Bon Marché Rive Gauche accompanied by our mediator
À propos de cet événement
Le Bon Marché Rive Gauche is passionately pursuing its commitment to contemporary artists by giving them free reign: "L'Amazone Érogène" by Prune Nourry in 2021, Studio Nendo by Oki Sato in 2020, "Branco Luz" by Joana Vasconcelos in 2019 and "Sous le Ciel" by Leandro Erlich in 2019... All these unique works imagined in situ are driven by a desire to bring contemporary art to life at the Rive Gauche. For its 8th edition, in 2023, Le Bon Marché Rive Gauche has invited Subodh Gupta.
The Indian artist is recognized on the international art scene for his monumental installations that notably incorporate kitchen utensils. In particular, he presented his work in the "Paris Delhi Bombay" exhibition at the Center Pompidou in Paris in 2011 and the "Adda / Rendez-vous" exhibition at the Monnaie de Paris in 2018 was one of his greatest retrospectives.
Discover the ground-breaking "Sangam" exhibition, imagined by Subodh, in the company of a mediator. It's the ideal opportunity to learn a little more about the secrets and meanings of the installations designed by Subodh Gupta.
Practical information
From 14th January until 15th February
Price : 20€
Meeting point at the "Welcome Desk", at the ground floor of Le Bon Marché Rive Gauche
Several slots of 1 hour available :
Saturday 14th January : 12:am or 03:15 pm
Wednesday 18th January : 11:30 am
Sunday 22nd January : 12:00 am or 03:15 pm
Wednesday 25th January : 11:30 am
Sunday 29th January : 12:am or 03:15 pm
Wednesday 8th February : 11h30
Saturday 11th February : 12:am or 03:15 pm
Wednesday 15th February : 11:30 am
* the event is filmed
Refund policy
Refunds up to 7 days before the event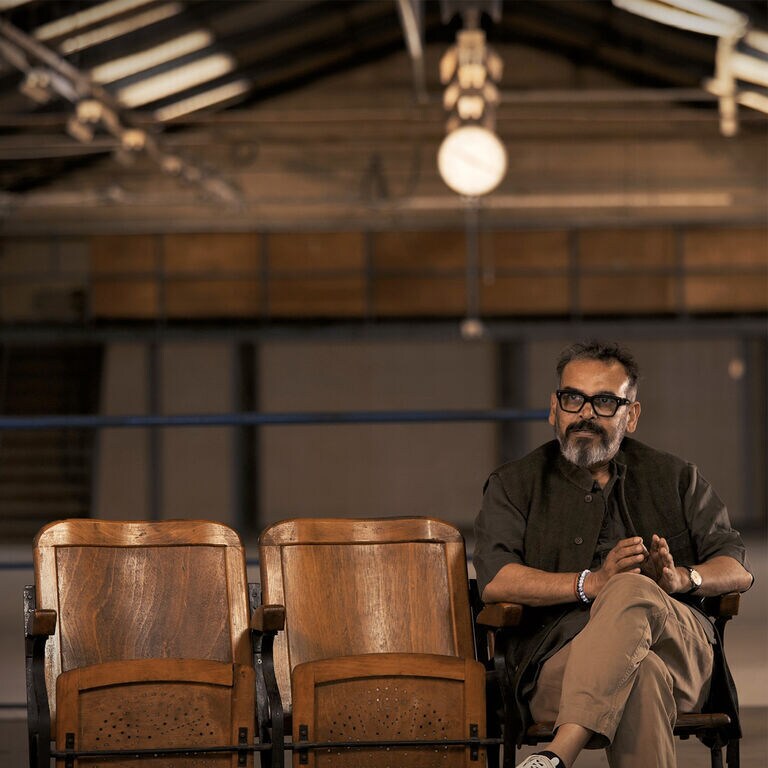 Who is Subodh Gupta ?
Exhibited around the world for over 20 years, Subodh Gupta is one of the leading figures in contemporary art. The aluminium and stainless steel that make up the kitchen utensils become the raw materials for monumental installations, whose brilliance fascinates the artist. His work is based on many stories, both personal and universal.
Discover "Sangam" by Subodh Gupta at Le Bon Marché from 9 January to 19 February 2023.
Read more of the article from La Gazette →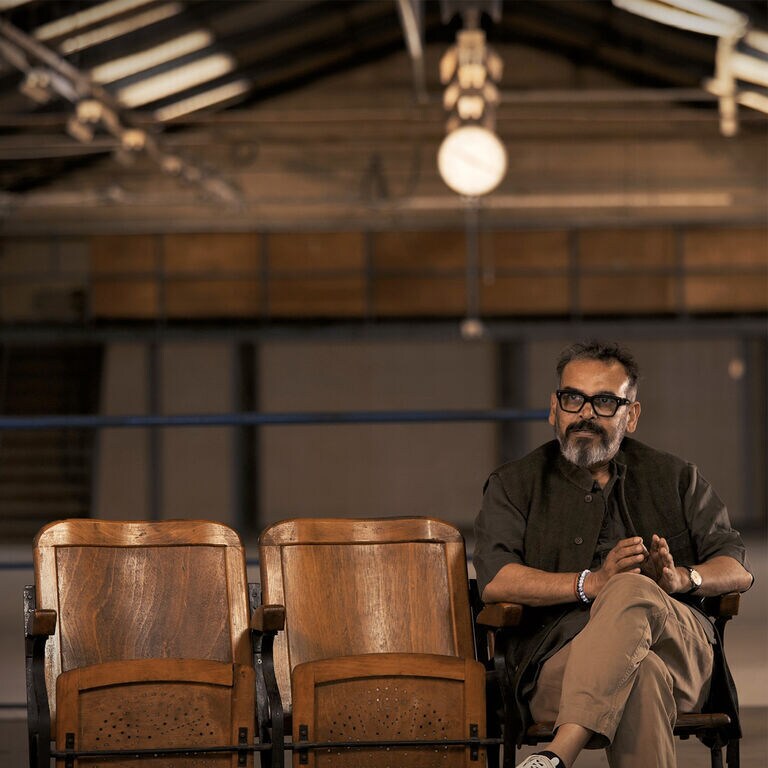 OTHER EVENTS FROM SUBODH GUPTA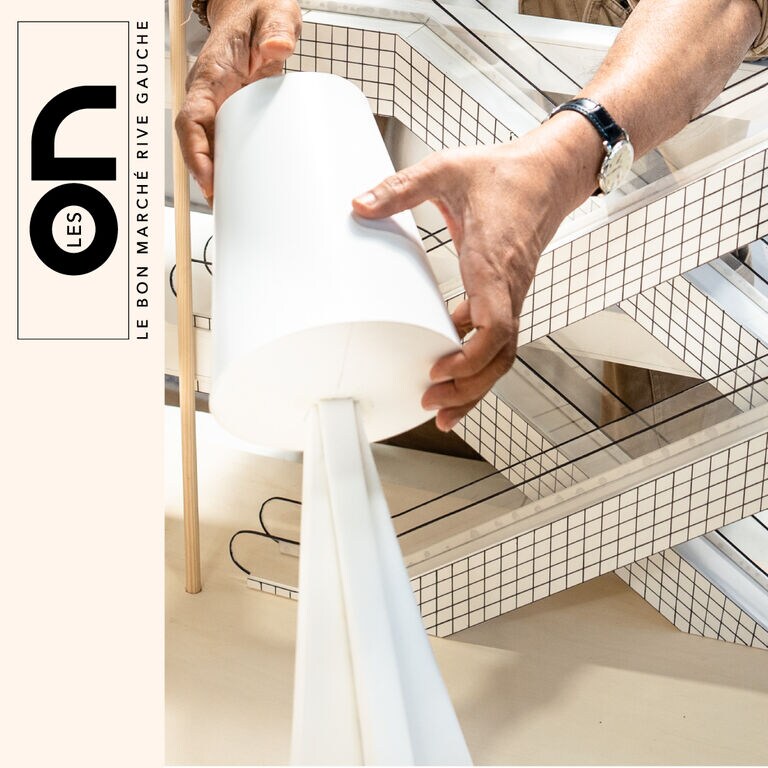 SANGAM : Artistic journey for children
ON : Explore with your child the exhibition « Sangam » by Subodh Gupta and participate in the development of a collective work during a creative workshop that will introduce you to the collage technique.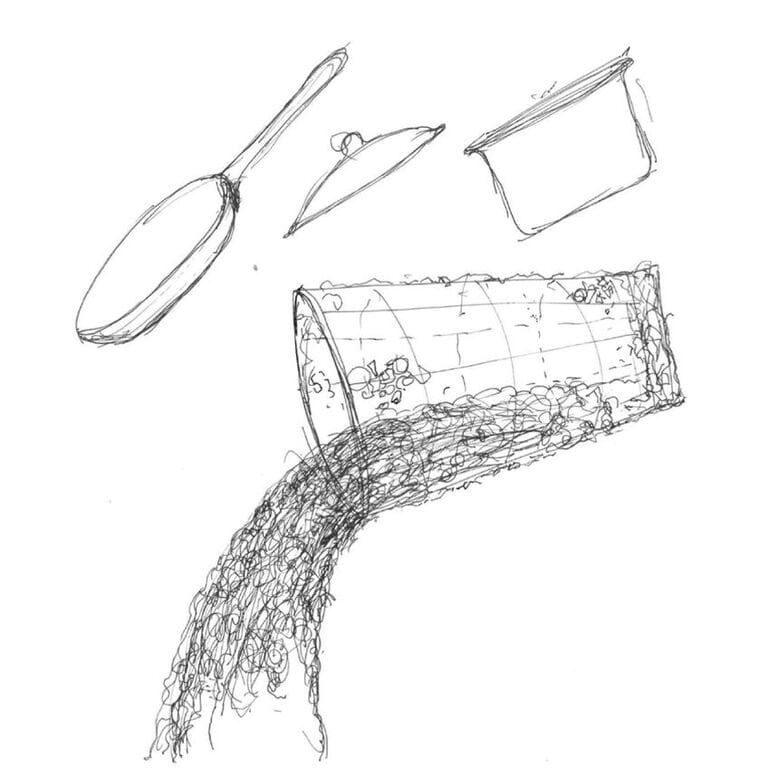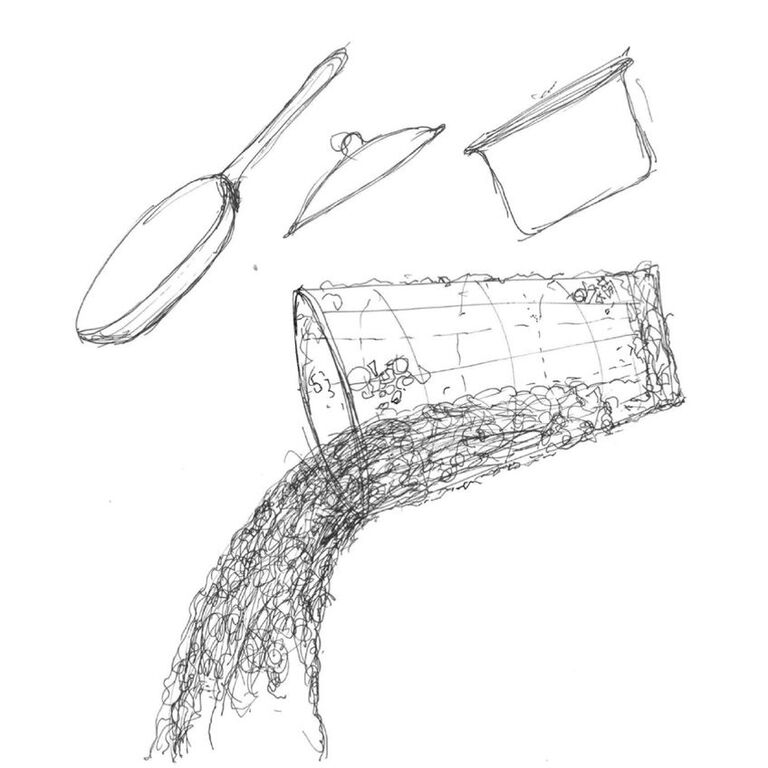 SANGAM : GUIDED TOUR & CHILDREN WORKSHOP
Le Bon Marché Rive Gauche invites you to discover, during a workshop visit, the artworks of Sangam's exhibition , of the artist Subodh Gupta, with Les Récrés of Le Bon Marché.
Subodh Gupta's iconic works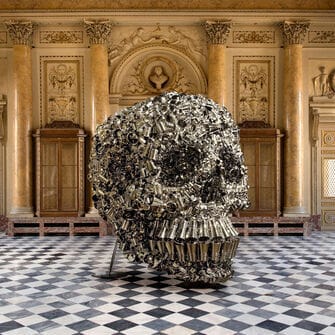 « Very Hungry God », 2006
Photo : In Situ Fabienne Leclerc, Paris
©Hauser & Wirth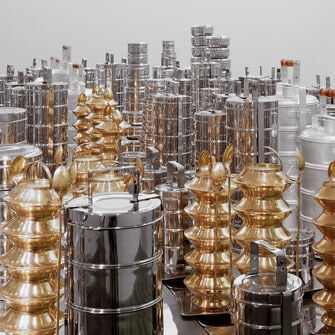 « Faith Matters », 2007-2008
Photo : Stefan Altenburger Photography Zürich
©Hauser & Wirth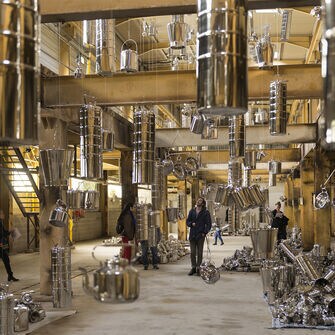 « Ali Baba », 2011
Photo : OakTay l o r-Smith
©L'artiste et la GALLERIA CONTINUA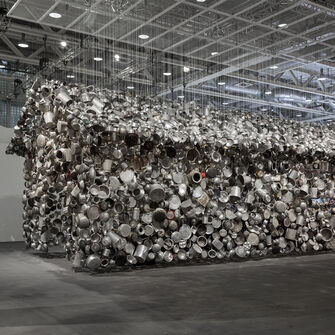 « Cooking The World », 2017
Photo : Sebastiano Pellion
©GALLERIA CONTINUA and HAUSER & WIRTH