Jul & Aïtor Alfonso: Séance de dédicace
Les ON : Participez à une séance de dédicace avec Jul et Aïtor Alfonso à l'occasion de la sortie du premier volume de La Faim de l'Histoire, Une Histoire du Monde par la Gastronomie.
Une histoire du monde par la gastronomie est le premier tome de la collection de bande dessinée La Faim de l'Histoire, imaginée par Jul, auteur de bande de dessinée, ainsi que Aïtor Alfonso, professeur de littérature.
À l'occasion de la sortie de leur nouveau projet, Le Bon Marché Rive Gauche invite les deux artistes à présenter et dédicacer leur ouvrage : un moment unique à ne pas rater pour les passionnés de BD, de gastronomie et d'histoire !
Montez à bord de leur « machine à remâcher le temps » à travers cette ouvrage conçu comme un dialogue entre les pages de bande dessinée historiques de Jul et les récits humoristiques d'Aïtor Alfonso.
L'événement est ouvert à tous, avec la possibilité de réserver gratuitement un billet coupe-file permettant aux personnes de faire signer leur ouvrage en priorité.
About this event
Profitez de cette rencontre pour obtenir une signature exclusive de votre ouvrage par le duo Jul et Aïtor Alfonso.
La Faim de l'Histoire est une plongée historique à travers le temps, qui vous invite à la table des siècles ! La gastronomie, comme un kaléidoscope, offre une perspective extraordinaire sur l'histoire de nos aïeux : leurs idées, leurs émotions, leurs épopées...
Cette rencontre est l'occasion unique de découvrir la malice des auteurs et leurs anecdotes stupéfiantes sur les époques traversées par l'histoire de leur bande dessinée et qui font de ce premier volume une phénoménale épopée. Des périodes les plus sombres aux âges les plus glorieux, les mets dressés sur chaque table dévoilent mieux que tout autre récit l'histoire de l'Humanité.
Nous vous donnons rendez-vous, samedi 2 décembre à l'espace Librairie du Bon Marché Rive Gauche.
Entrée libre sans réservation. Les billets coupe-file assurent le passage en priorité auprès des auteurs. Compte tenu du fort succès à prévoir de cet événement, les dédicaces ne peuvent être garanties pour l'intégralité des personnes présentes.
Practical information
Samedi 2 décembre
De 16h30 à 18h
Billet coupe-file gratuit sur inscription et entrée libre sans réservation
Rendez-vous à l'espace Librairie, au 2ème étage de notre magasin
Refund policy
Refunds up to 7 days before the event
Quelques mots sur le duo Jul & Aïtor Alfonso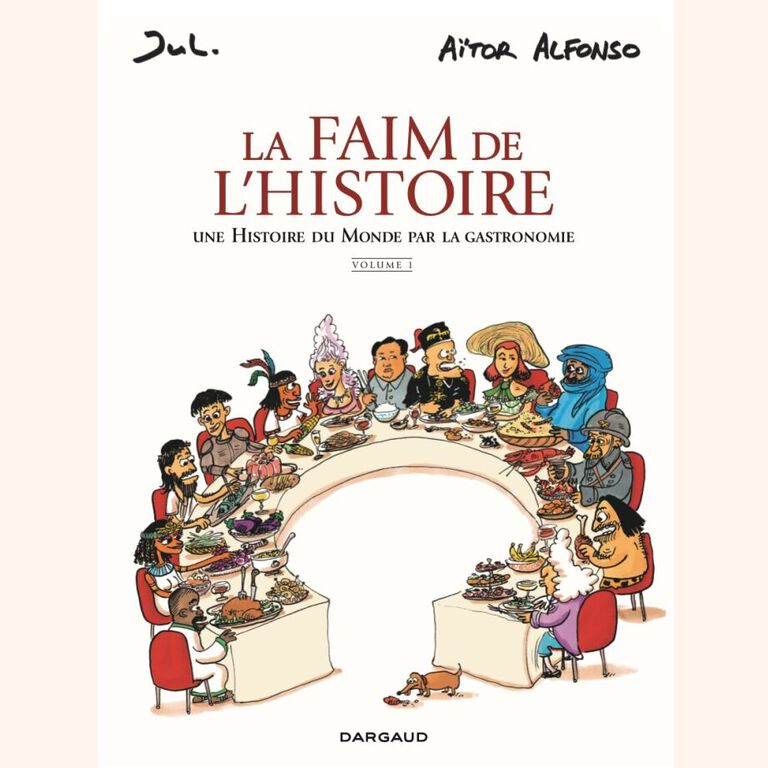 Jul
Jul est l'un des dessinateurs d'humour les plus emblématiques de notre époque. Normalien, agrégé d'histoire, sinologue, il est passé du dessin de presse satirique à la bande dessinée, avant de devenir aussi auteur de films d'animation. Ses séries Silex and the City et Cinquante Nuances de Grecs sont à la fois d'immenses succès de librairie et des records d'audience pour leur déclinaison en série d'animation sur Arte. Sa collaboration avec le philosophe Charles Pépin lui a permis, avec La Planète des sages et Platon la Gaffe, albums devenus cultes, d'inventer une forme hybride entre essai philosophique et bande dessinée.
Depuis plus de dix ans, il a repris le flambeau de René Goscinny au scénario des albums de Lucky Luke, avec Achdé au dessin. La Terre promise, Un cow-boy à Paris, Un cow-boy dans le coton ou L'arche de Rantanplan ont redonné un nouveau souffle à ce héros patrimonial.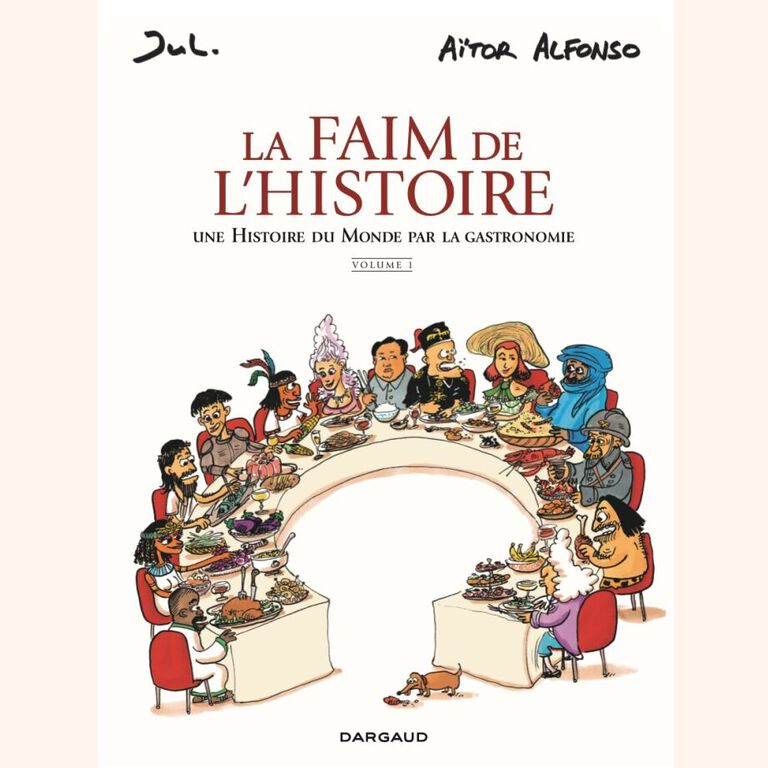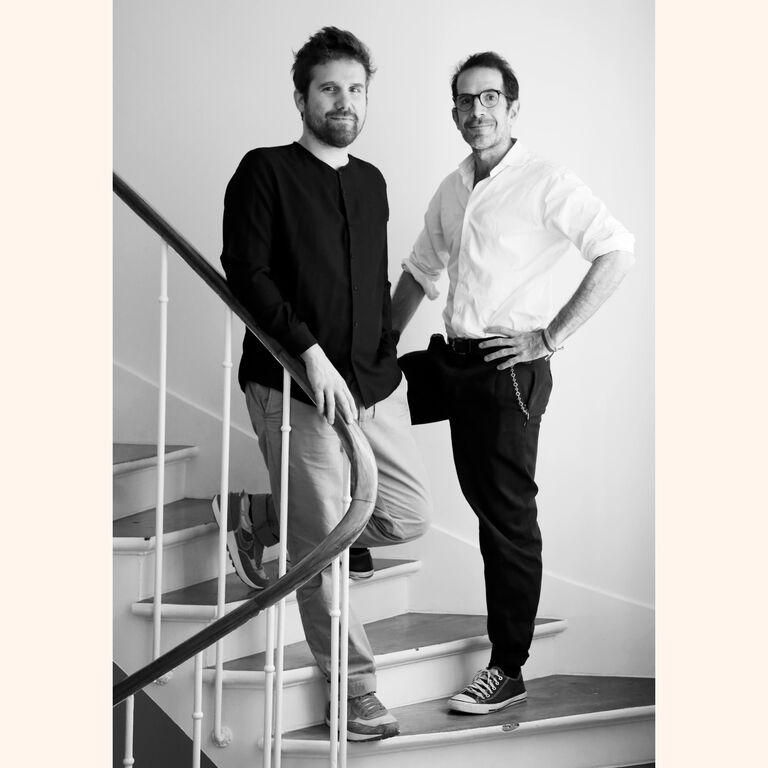 Aïtor Alfonso
Aïtor Alfonso n'est pas seulement un agrégé, normalien et professeur en classes préparatoires littéraires. A travers ses expériences atypique, il est devenu l'une des signatures les plus enthousiasmantes de la critique gastronomique. Pilier du Fooding, il écrit aussi pour Time Out et participe à de nombreuses émissions de radio.
Sous le pseudonyme de « Sauce Gribiche », il a constitué une communauté de lecteurs et d'adeptes de la cuisine sur les réseaux sociaux, grâce à une approche malicieuse et savante de la question de la gastronomie. Animateur charismatique des grands-messes de la religion foodista telles que le festival Omnivore, il entretient avec les plus grands chefs une relation complice et fertile.
© Rita Scaglia