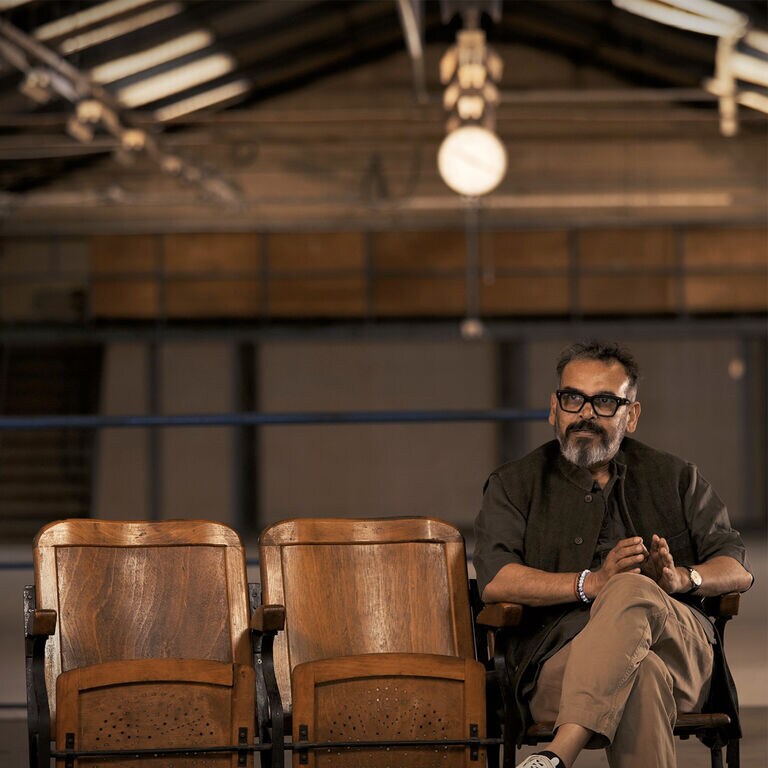 MONUMENTAL ART
From Basel to New Delhi via the Monnaie de Paris, Subodh Gupta unveils his incredible ensembles of mostly sparkling kitchen utensils and antique objects around the world. As a result, he is now one of the most famous contemporary artists on the international scene.
Subodh Gupta is inspired by Indian traditions and everyday objects, such as old stewpots, saucepans and pots, which marked his childhood, to create his works. Monumental works that have the power to interact with the public and evoke a unique and universal experience: the ritual of eating. Driven by the values of sharing and his taste for dialogue between cultures, Subodh Gupta creates original pieces of theatrical proportions exclusively for Le Bon Marché.
Who is Subodh Gupta ?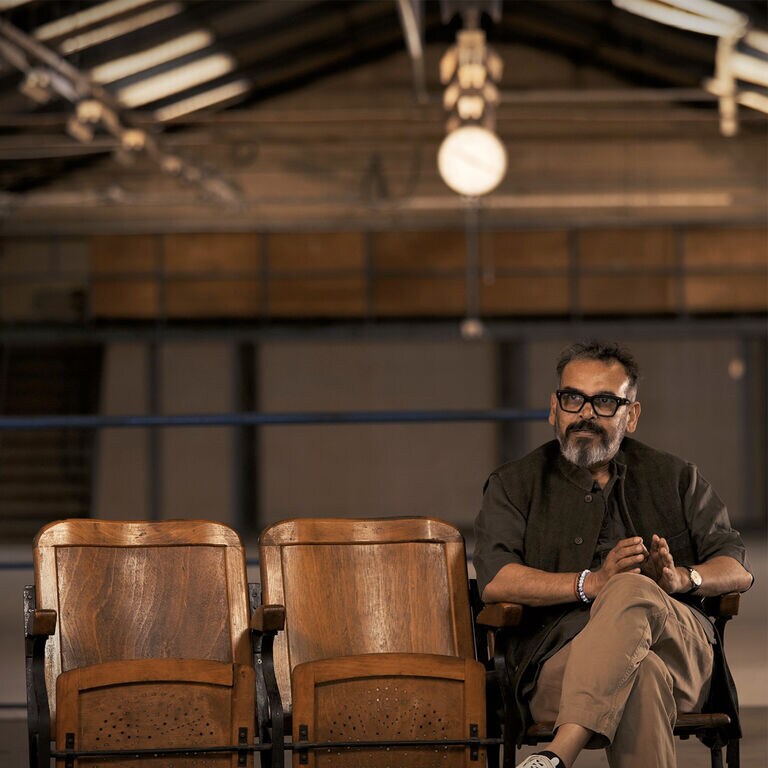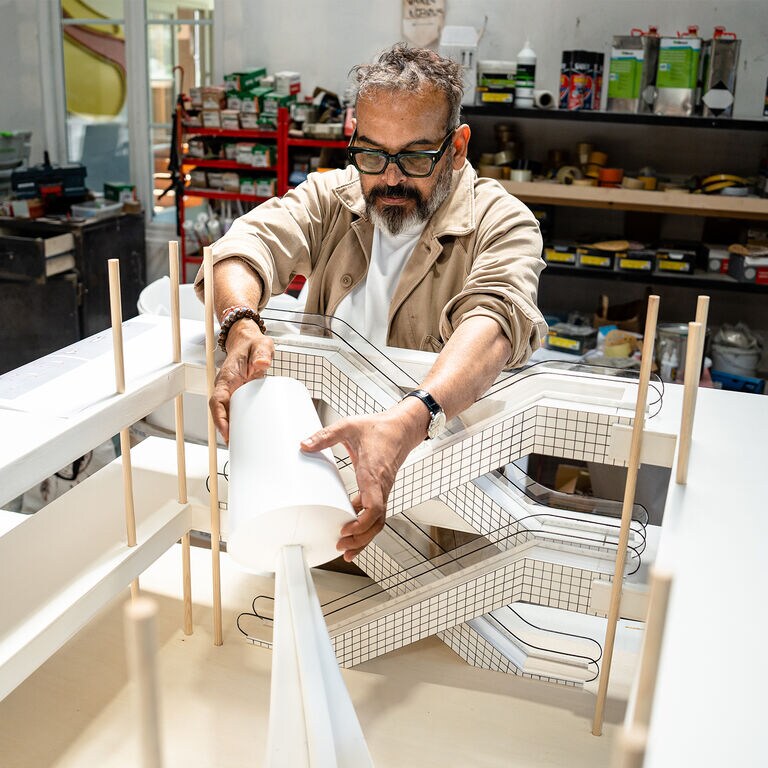 SANGAM!
For this new exhibition at Le Bon Marché, a host of metal objects are assembled to take the form of a traditional Indian pot and a seal, both hanging on either side of the central escalator. On the second floor, an incredible hut made entirely of age-weathered kitchen utensils invites the visitor to an aesthetic and meditative break.
The theme? Sangam! Like the sound of copper pots clashing. Sangam! Like the point where the three most sacred rivers of India meet. Sangam! Like a place of confluence where visitors from all over the world meet around a universal language, art.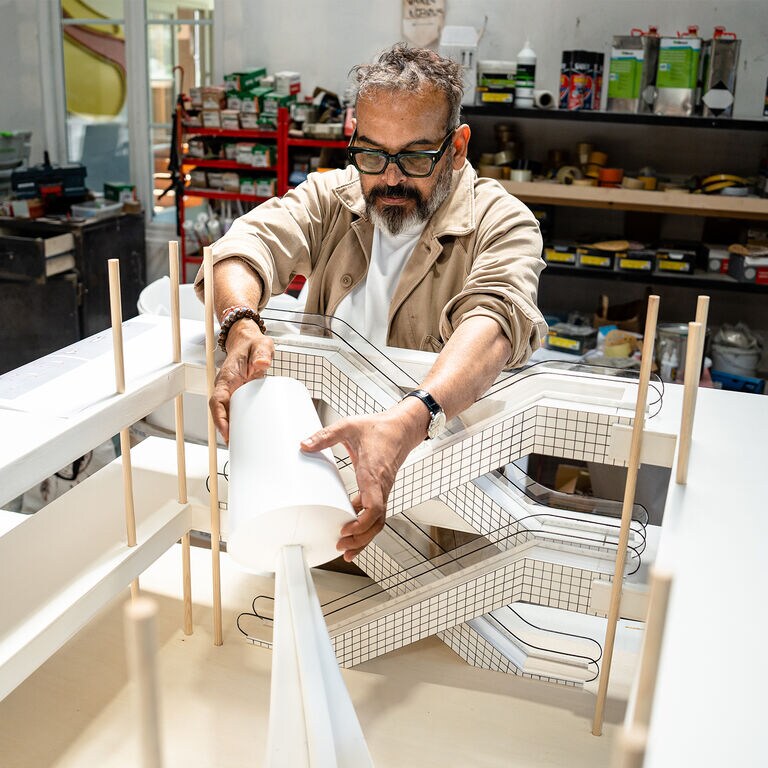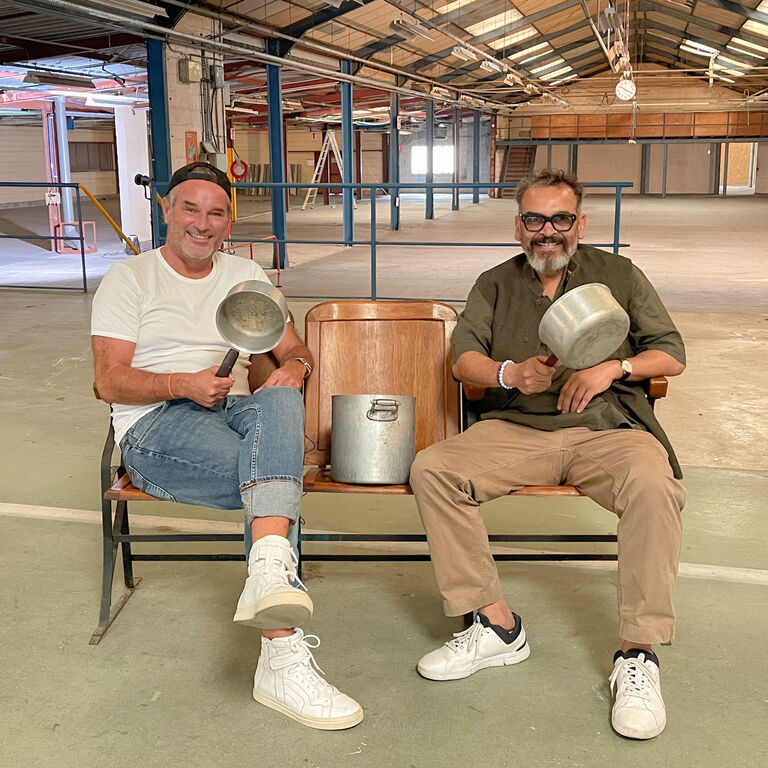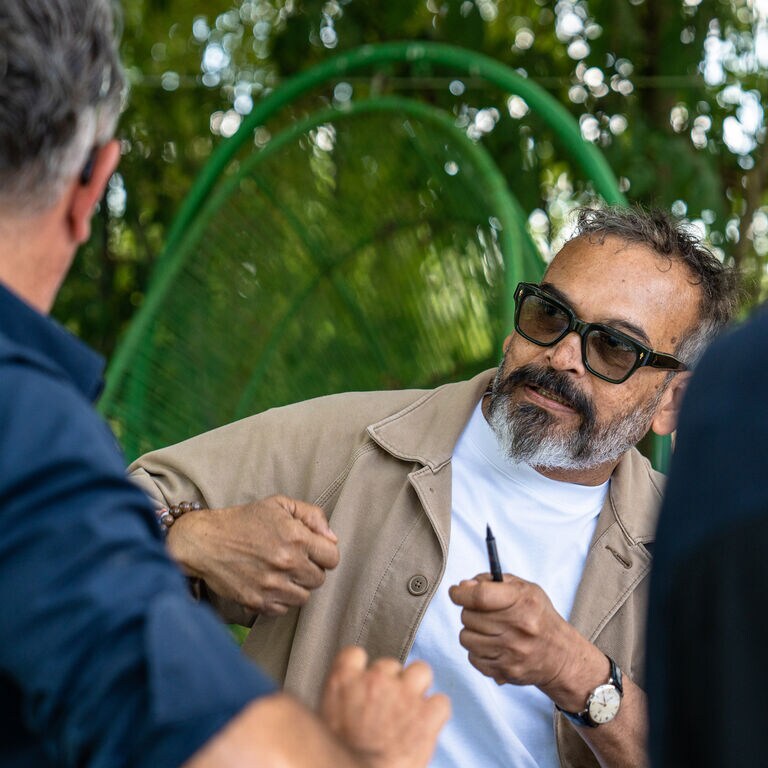 La Gazette met with... Subodh Gupta and Frédéric Bodenes
The "Sangam" exhibition is also the story of a meeting. That of Subodh Gupta and Frédéric Bodenes, Artistic and Image Director of Le Bon Marché Rive Gauche, a few years ago in New Delhi. Anecdotes, memories, laughter... Discover their interview in La Gazette.
Découvrez « Sangam » au Bon Marché