The watchmaking workshop is a complete service, which offers a simple overhaul to the overall restoration of the watch, including a battery change, water-resistance revision or the sizing of a metal bracelet. A must for watch lovers, the Atelier Horloger at Le Bon Marché is open from Monday to Saturday.
Espace Horlogerie-Joaillerie, ground floor
For more information call +33 (0)1 44 39 81 40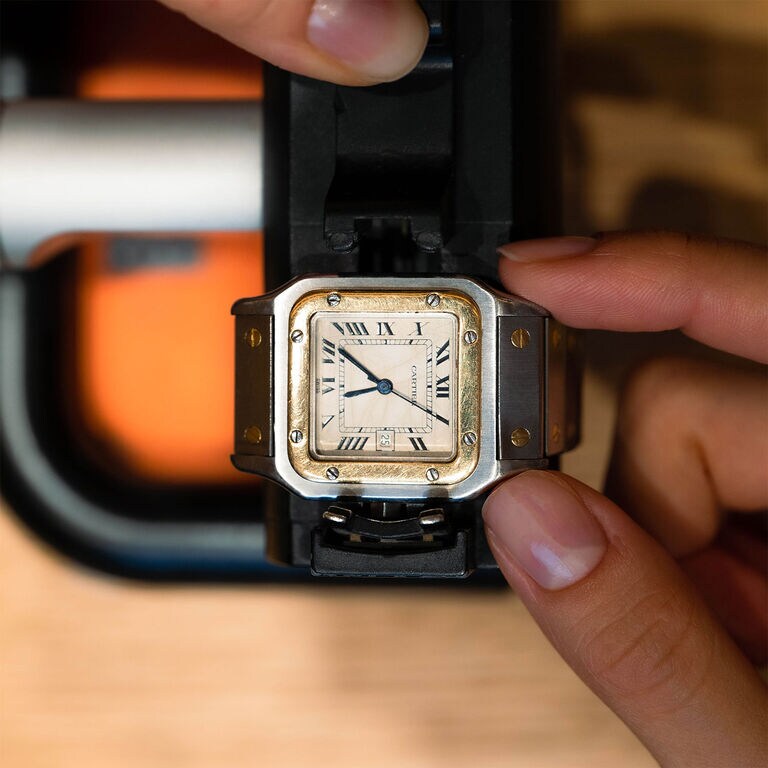 Un îlot hors du temps
Michèle Trotignon, l'horlogère toujours à l'heure, est une institution du Bon Marché. D'ailleurs, il suffit de demander au rez-de-chaussée : tout le monde sait où trouver son atelier.
« C'est vrai qu'ici, c'est familial », admet celle qui depuis 25 ans maintenant répare, ajuste et rafistole les mécanismes (et autres montres) qu'on porte à nos poignets.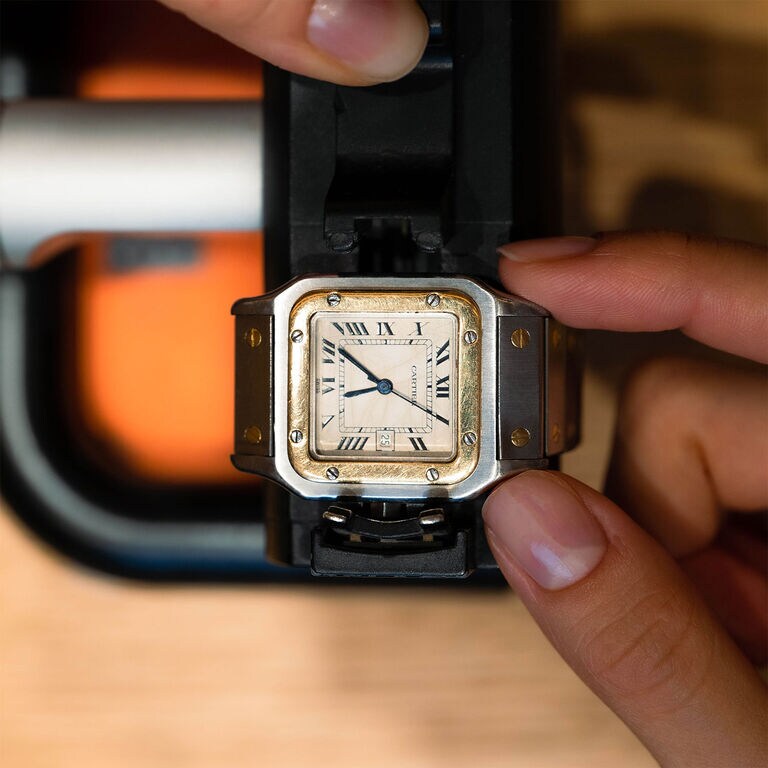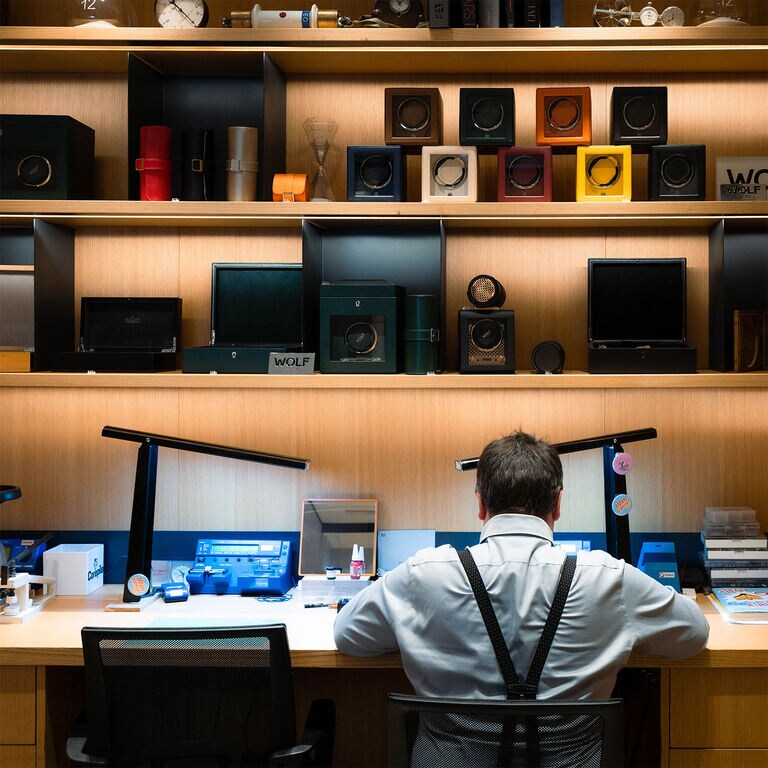 Quatre irréductibles horlogers
Bastien, Boris et la dernière recrue, Richard, sont donc devenus « les piliers » de l'atelier. Une fine équipe qui accueille avec une régularité d'horloge une clientèle de riverains fidèles, qui la suivent depuis le tout début.
Tellement proche du quartier, d'ailleurs, que l'atelier est la seule boutique du Bon Marché fermée le dimanche car, en toute logique, « les habitués reviennent sans problème le lundi. »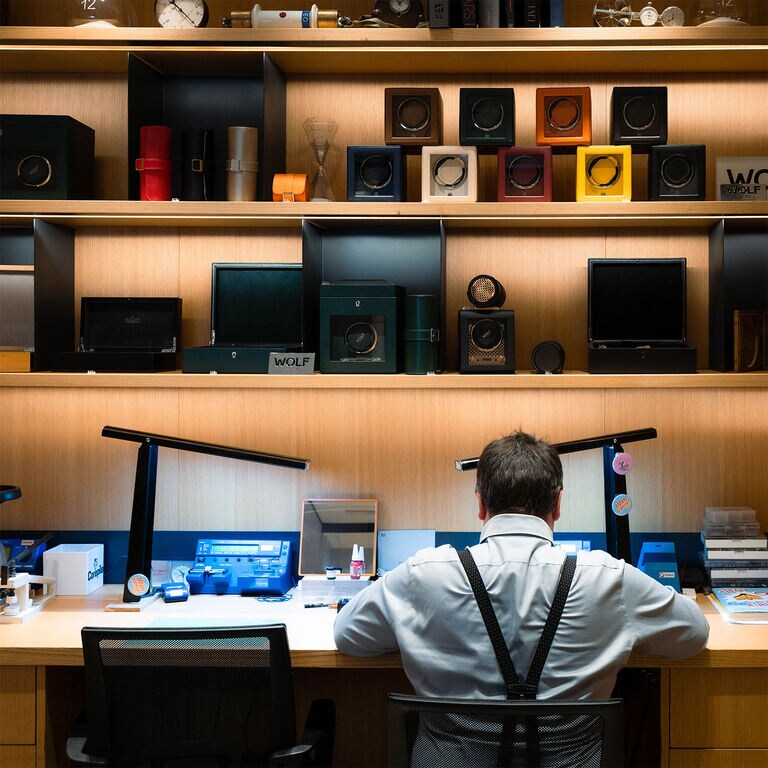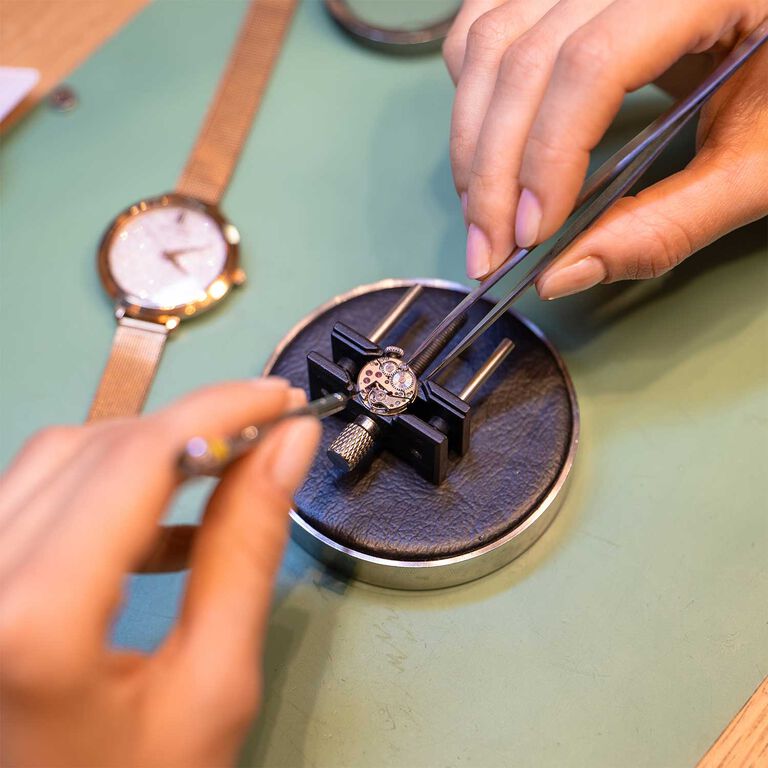 Stick battery (AA and AAA): €4.00
Button cell sold alone: €7.00
Short cell battery 1.5 (LR1 - E90): €7.00
Short stick battery 12V (E23A): €10.00
Hearing aid battery (10 – 13 – 312): €10.00
Battery installed with "battery well" (Swatch, alarm clock, etc.): €10.00
Battery placed on a pressure base and screwed in place: €15.00
Battery placed on the back with several screws (Jaeger LeCoultre, Chaumet, etc.): €22.00
Hermes battery (Battery + movement control - 1h minimum): €45.00
Cartier battery (Battery + movement control - 1h minimum): €45.00
Sizing (metal bracelet): €8.00*
*This service is offered for watches purchased in the watch department of Le Bon Marché.
Fitting of bracelets (leather, metal, rubber): €7.00
For all other services, please come to the workshop for an estimate.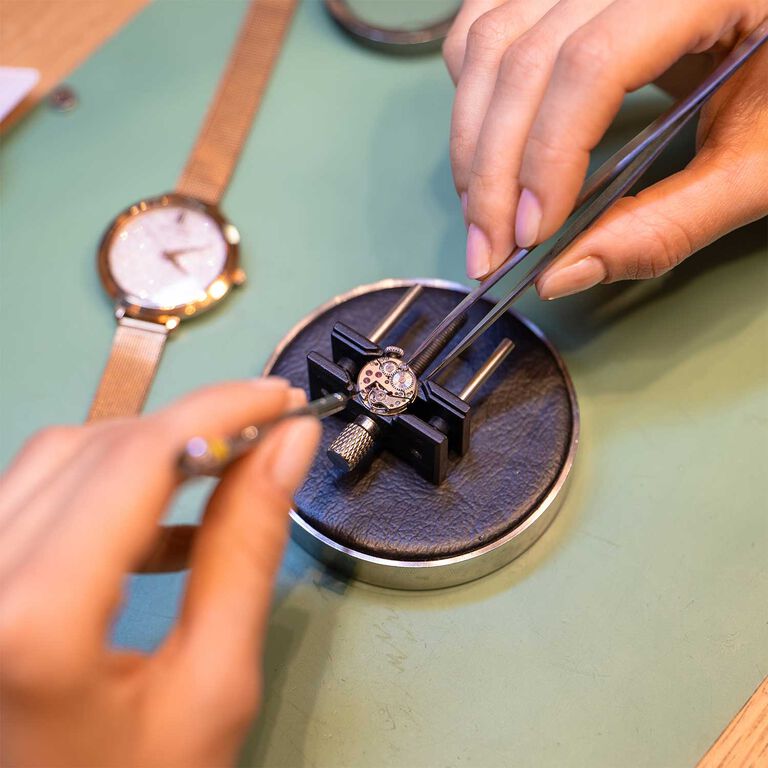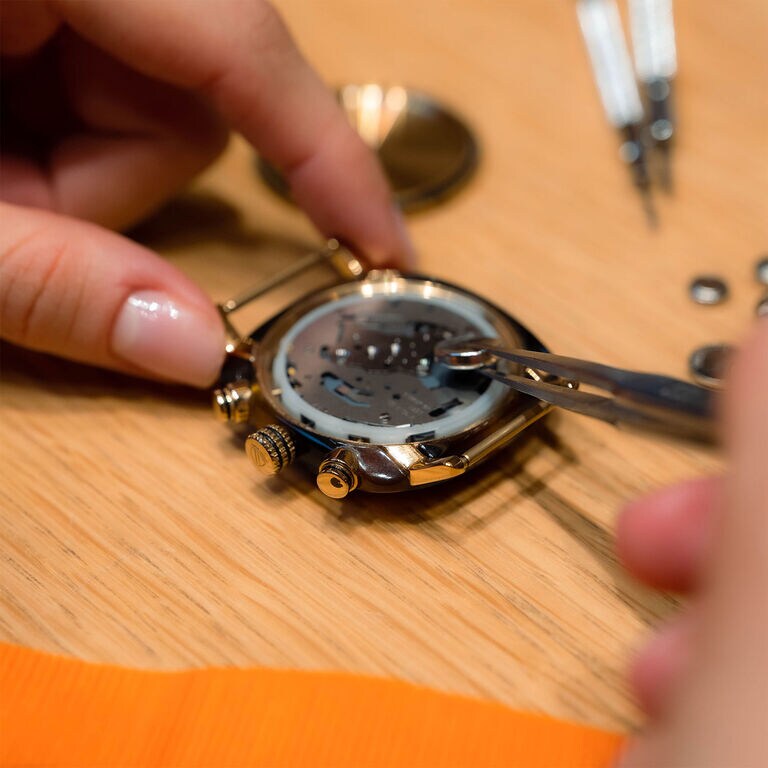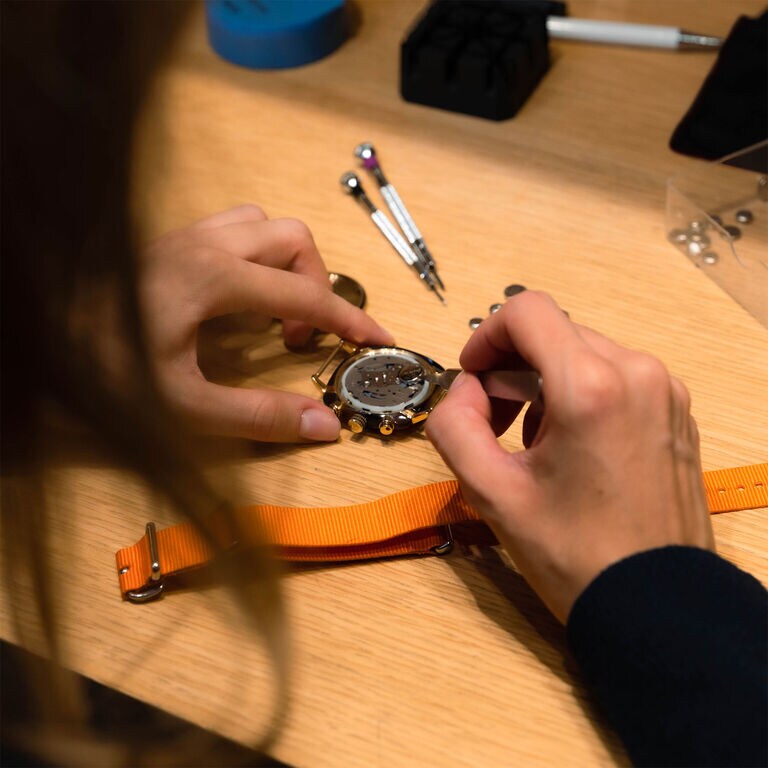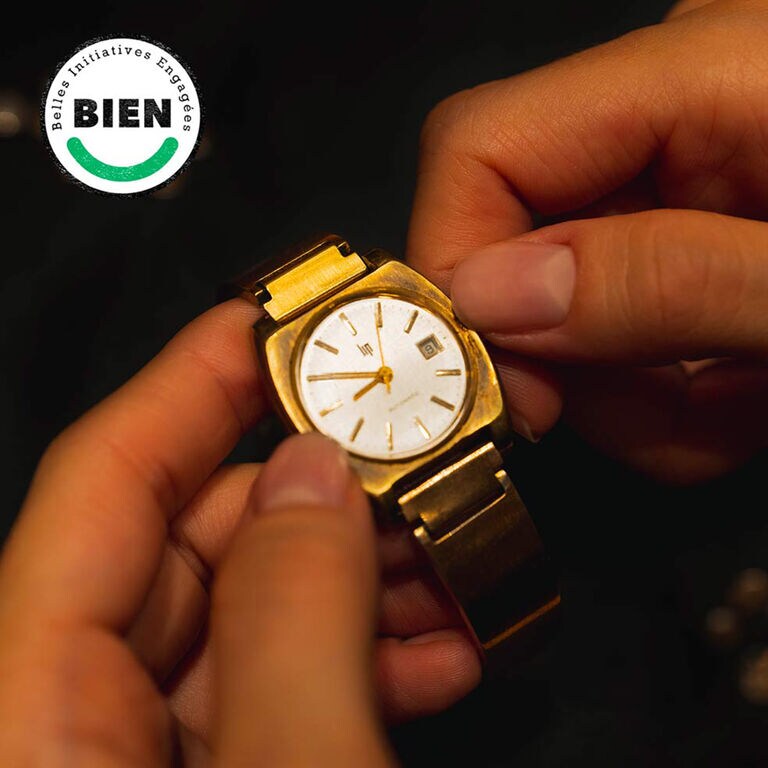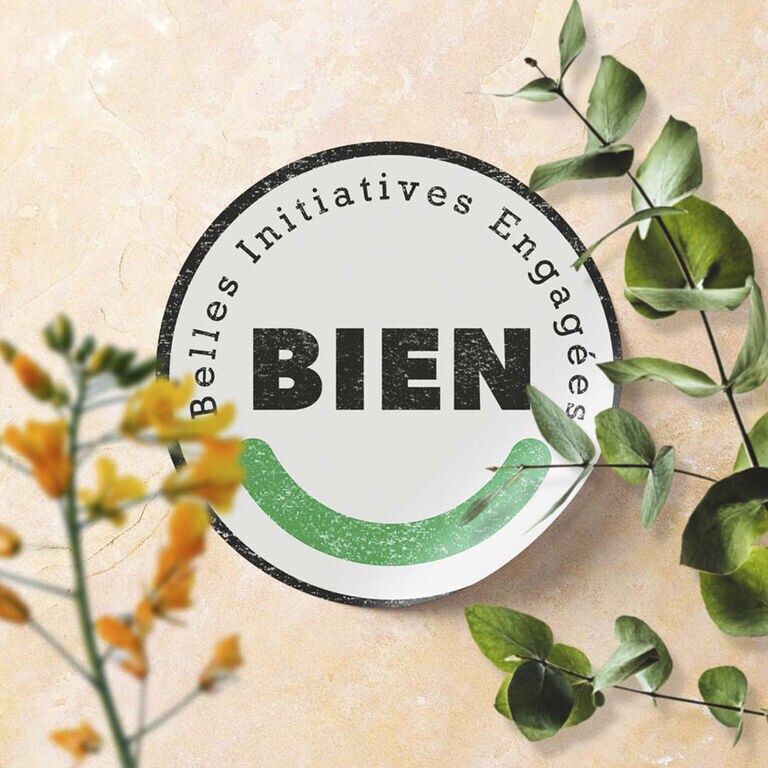 La circularité au Bon Marché
Le Bon Marché s'engage avec des services vous permettant de prolonger la durée de vive de vos produits. Rendez-vous à l'Atelier Horloger pour réparer vos montres et les entretenir au quotidien. Vos accessoires préférés pourront ainsi vous accompagner plus longtemps.
Cette Belle Initiative Engagée témoigne du savoir-faire d'exception des experts de l'Atelier Horloger.