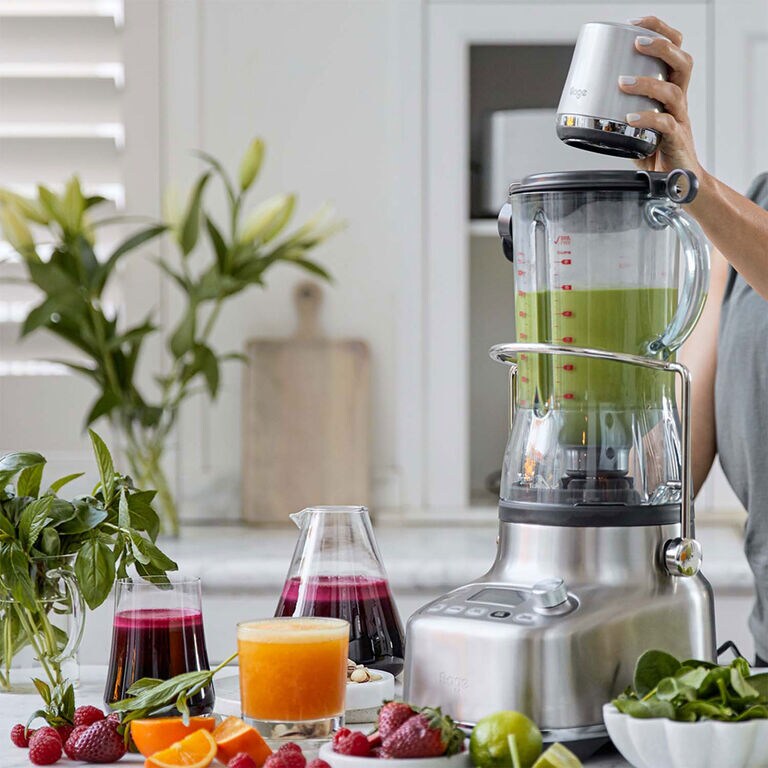 Bluice your drinks

Make room for innovation in your kitchen with a Bluicer! This innovative product by Sage makes no compromises, featuring both a blender and a juicer in a single device. Now you can blend and juice all your foods and fully benefit from all the nutrients, flavours and textures they contain.
The 3X Bluicer features a compact and high-performance system, saving you time and space in your kitchen.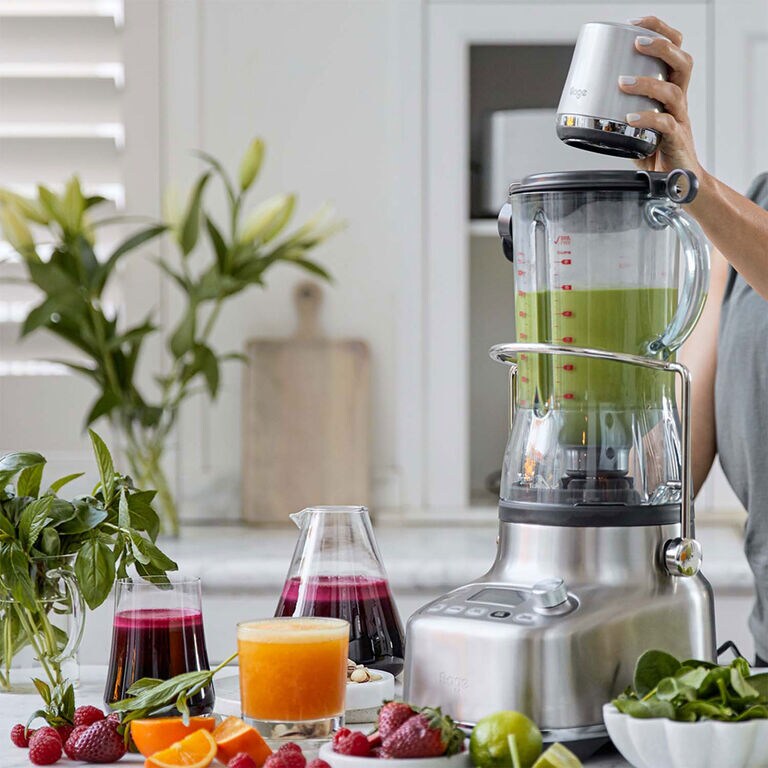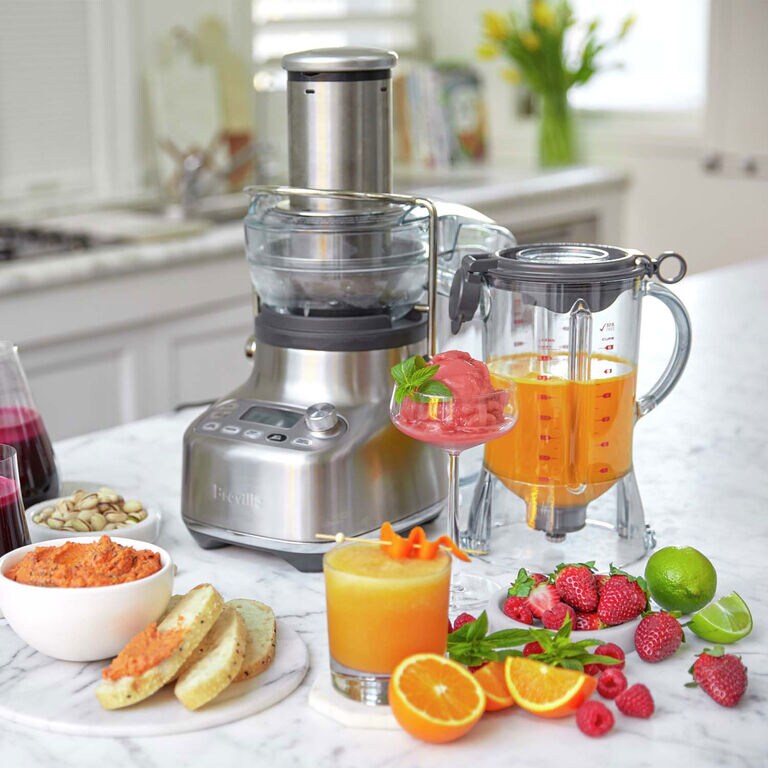 Mix things up!
Impressive everyday kitchen companions, Bluicers by Sage enable you to introduce variety into your diet in line with your whims. Savour your creations, day after day: from fresh juices, milkshakes, iced frappés and colourful cocktails to a wide range of sauces and comforting soups.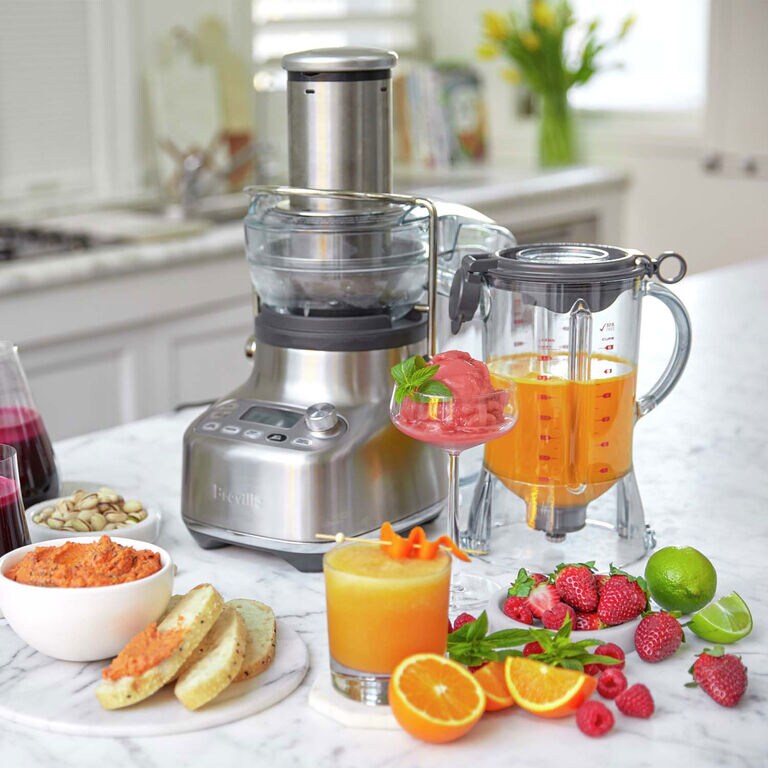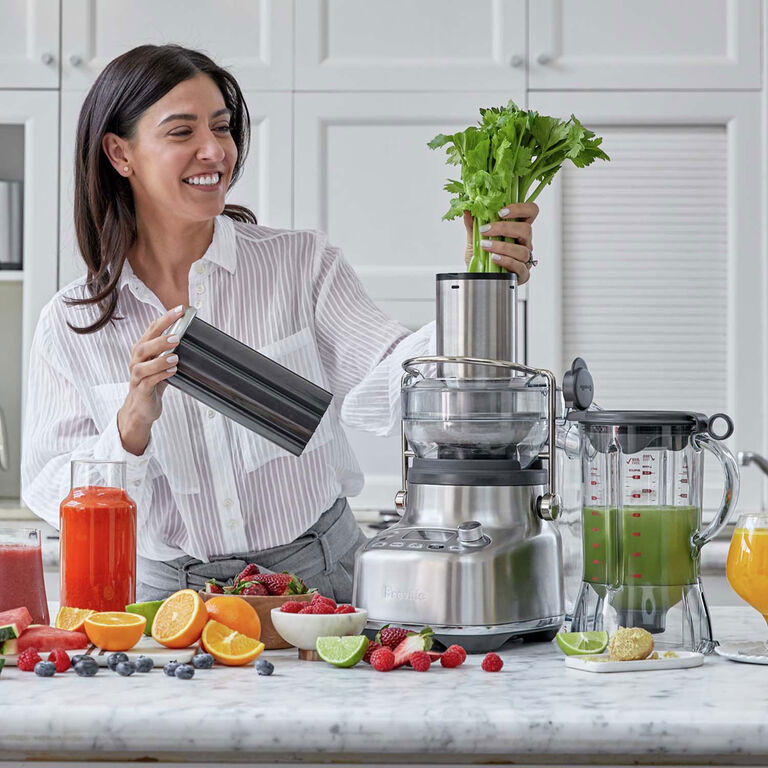 Recette
Recipe: Açaí Bowl
Prepare a healthy beetroot and red berry açaí bowl packed with flavours and nutrients simply and easily.
Preparation time: 10 minutes
For: 1-2 people
Ingredients:
- 180ml fresh coconut water
- 1 banana, chopped
- 100g frozen blueberries
- 100g frozen açaí berry pulp
- 1/2 small beetroot, peeled and chopped
- 40g organic granola
- 1 tbsp whey or vegan protein powder (optional)
- To serve: fresh blueberries, goji berries and granola.
Method:
- Place the ingredients into the personal blending cup and attach the blade assembly. GREEN SMOOTHIE/SMOOTHIE until the programme finishes. Blend longer if required.
- Pour the smoothie into a bowl.
To serve: top with fresh blueberries, goji berries and granola.
Enjoy!