From

22 May

To

22 May 2022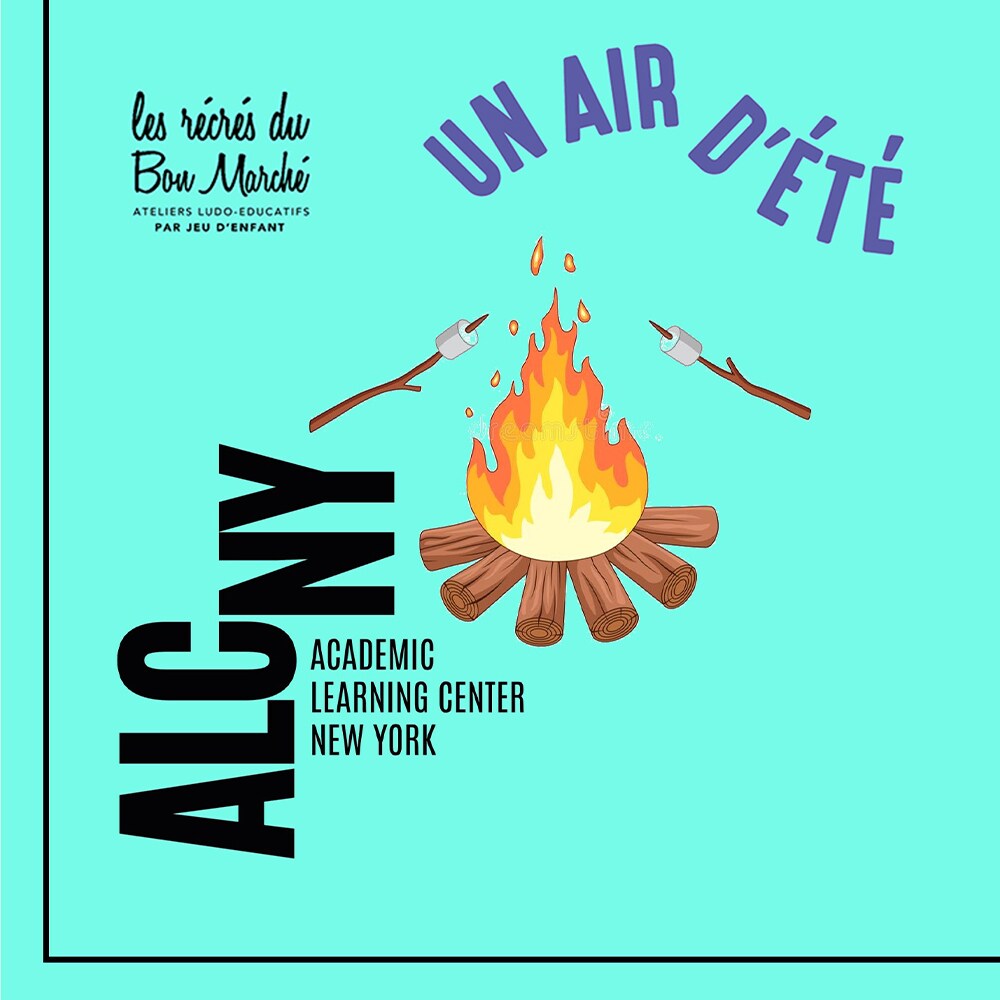 From

22 May

To

22 May 2022
Les Récrés du Bon Marché x Un Air d'été
A l'occasion de l'exposition Un Air d'Eté, les Récrés du Bon Marché invitent l'équipe fondatrice ALCNY pour proposer à vos enfants les fameux Summer Camps ! Un programme outdoor complet en immersion linguistique pour se familiariser avec la langue anglaise tout en s'amusant !
Au programme : SONGS & S'MORES. Join us as we circle round the campfire for some treasured songs and scrumptious s'mores homemade.
À propos de cet événement
C'est bientôt les vacances d'été : l'occasion d'un grand bol d'air pour vivre des expériences Outdoor ! Alors, avant ton départ, viens te préparer aux grands défis de dame Nature. Oui, mais avec des spécialistes… Les récrés invitent l'équipe ALCNY qui propose des Summer Camps et qui s'inspire du savoir-faire des Rangers et Pionniers des grands parcs américains.
Practical information
Dimanche 22 mai
Âge : de 4 à 10 ans
Prix : 18€
Durée : 1h30
Créneaux : 11h15 ou 14h30 ou 16h30
Refund policy
Refunds up to 0 days before the event