Sébastien Besnier, coiffure végétale et bio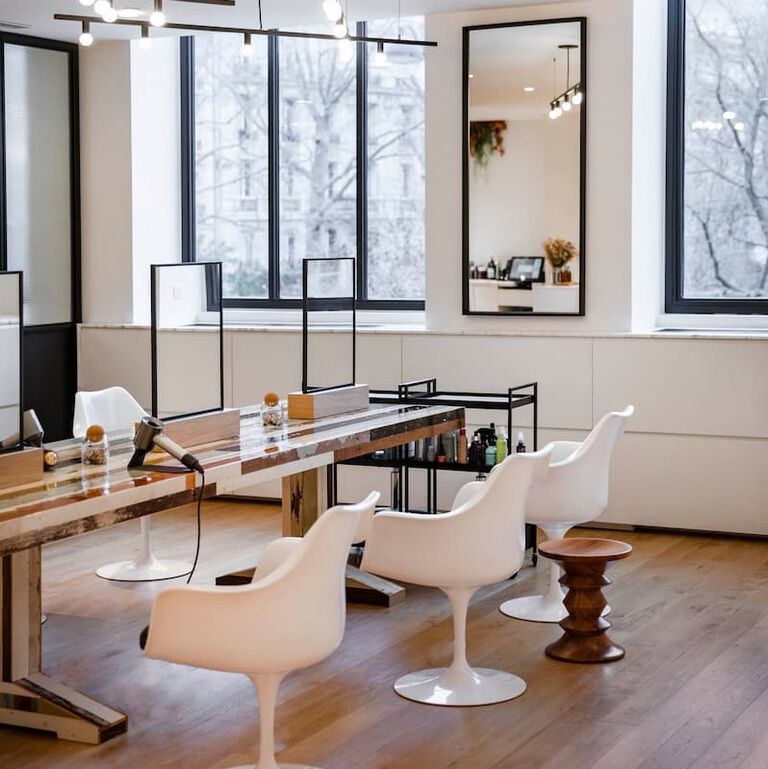 C'est au premier étage que Sébastien Besnier a inauguré son premier salon de coiffure, mettant à l'honneur le bio et le végétal.
Coiffeur passionné depuis 25 ans, Sébastien Besnier a pratiqué son art dans les palaces parisiens où il s'est formé à la cosmétologie végétale.
En partenariat avec les maisons Aveda, Natulique et Couleurs Gaïa, Sébastien s'engage dans son salon à proposer des produits certifiés bio-cosmétiques, respectueux de l'environnement, sans négliger pour autant la qualité du résultat : des soins à base de poudre de plantes et d'huiles végétales ou essentielles aux vertus hydratantes, détoxifiantes et énergisantes, ou encore des pigments végétaux pour une coloration durable tout en douceur.
Le Bon Marché vous emmène à la rencontre de Sébastien, personnalité inspirante qui nous reçoit au cœur de son écrin bucolique, à la vue imprenable sur le Square Boucicaut.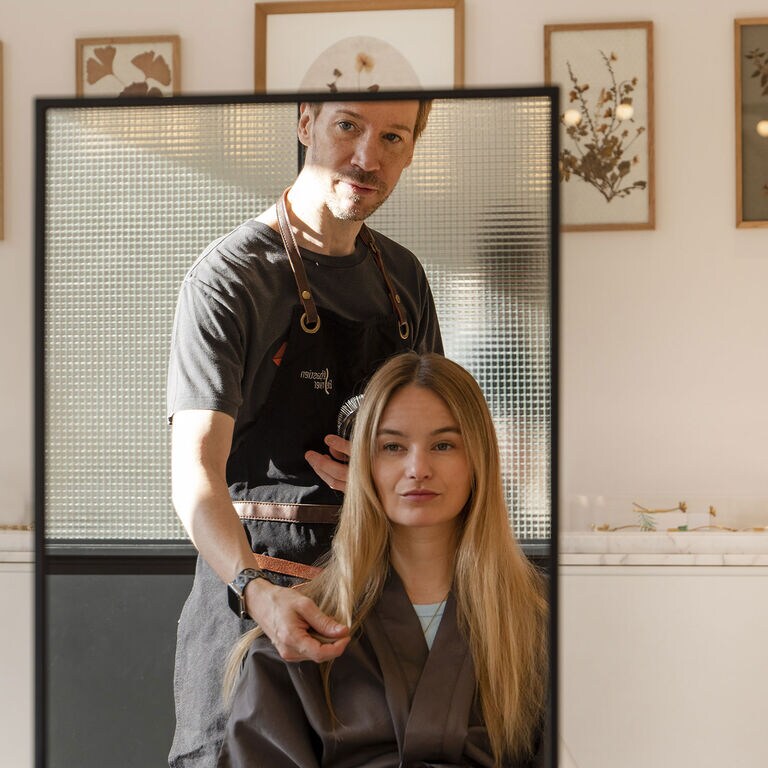 Hi Sébastien, could you introduce yourself ?
I'm Sébastien Besnier, I've been a hairdresser and colourist for over twenty years.
I've worked in hair salons in the French capital, but also in London where the approach is more artistic.
Back in Paris I was lucky enough to be hosted by one of the most famous hotels in the world, the Four Seasons George V, where the elite, and often famous, clientele made for an incredible professional experience.
I had the opportunity to meet beauty companies that are very advanced in the research and traceability of organic and plant-based ingredients. It was like a revelation: it was possible to favour nature as a hairstylist, without sacrificing customer satisfaction.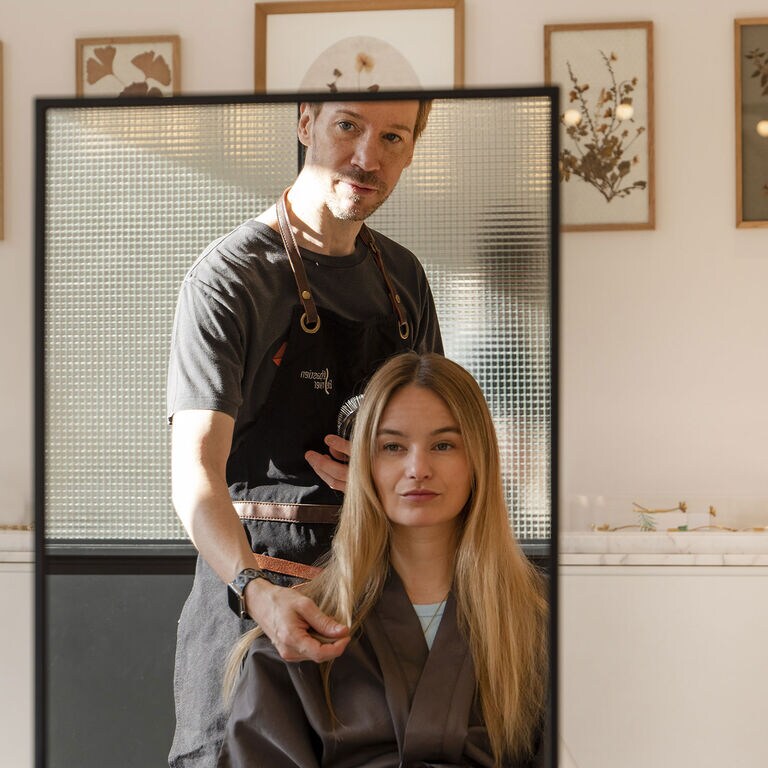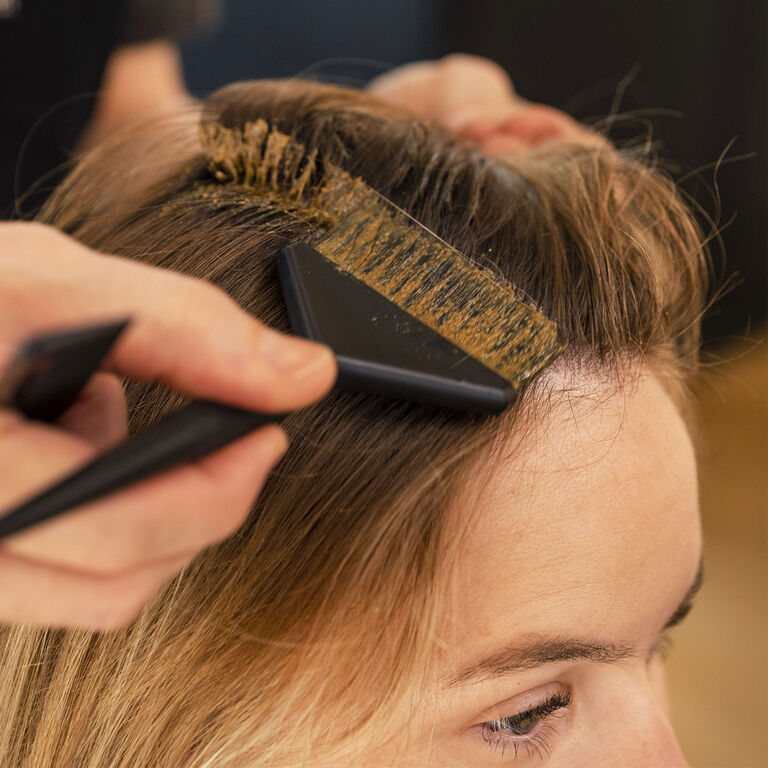 Votre salon de coiffure s'implante au Bon Marché, quelles prestations pourront réserver les clientes ?
Our organic and plant-based hairdressing salon offers moisturising, detoxifying, and energising rituals, as well as cutting and styling in line with the latest trends, traditional organic and plant-based colouring, and clay highlights.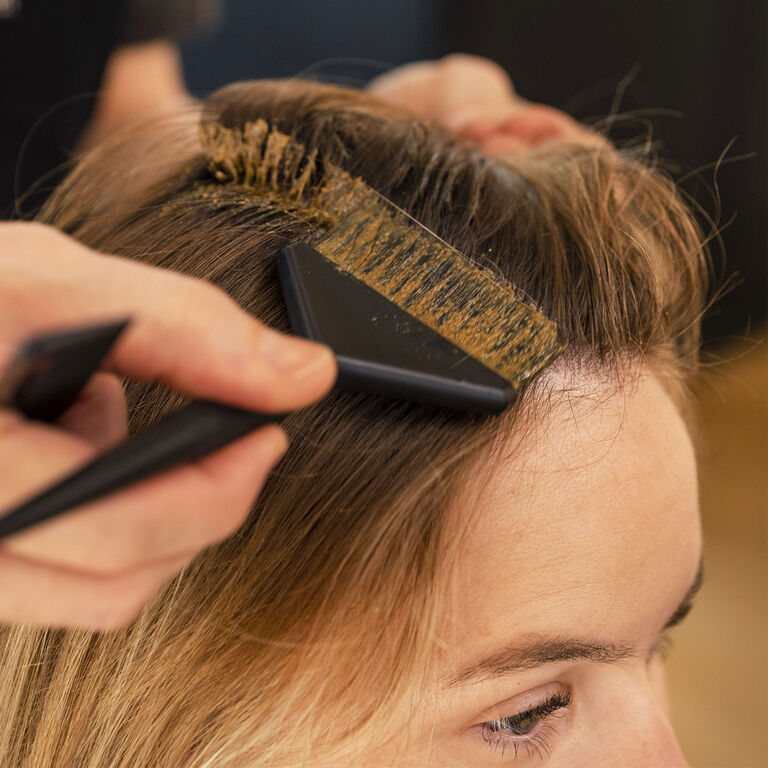 VOTRE COIFFEUR EN PLEIN CŒUR DE LA RIVE GAUCHE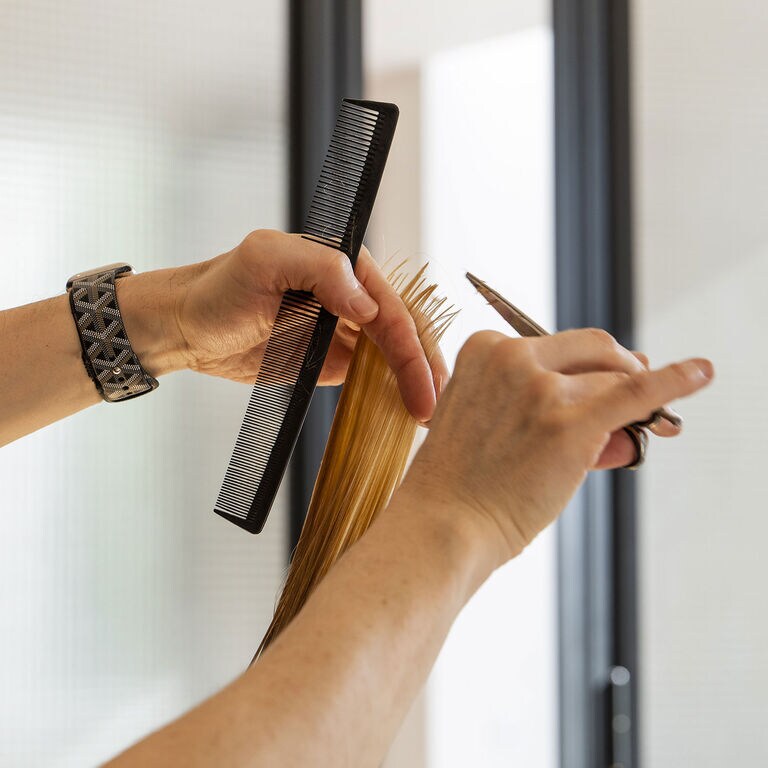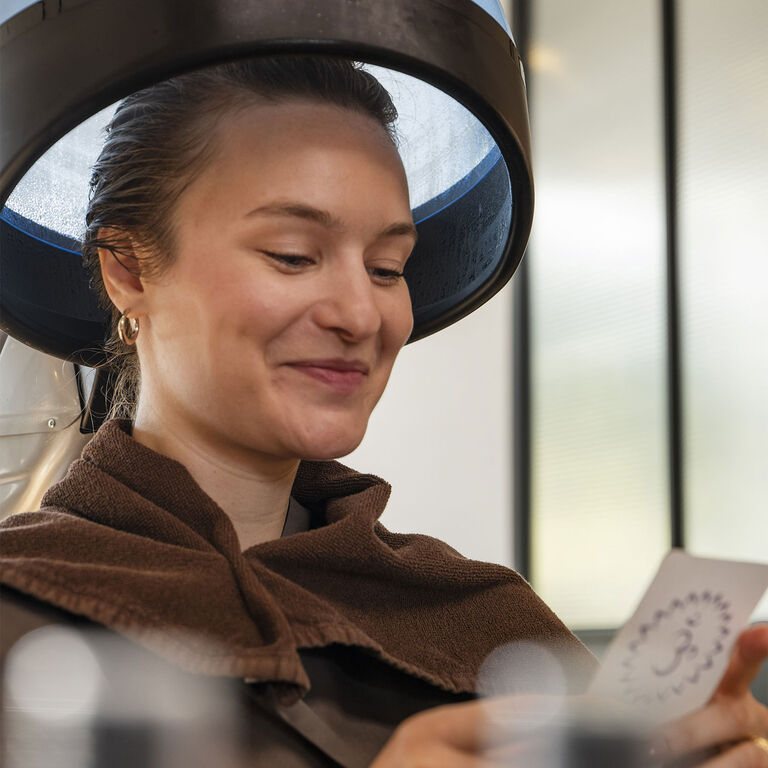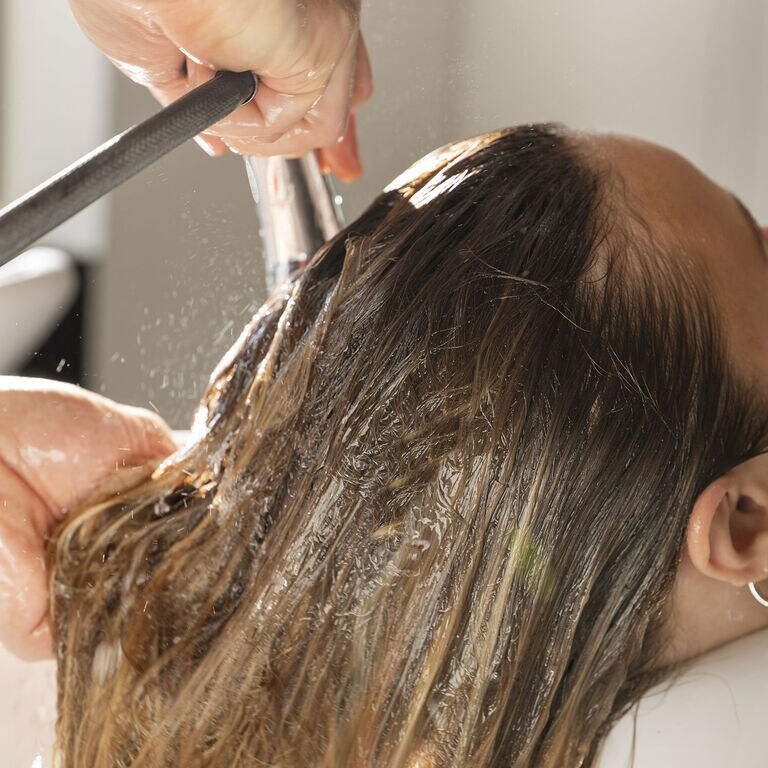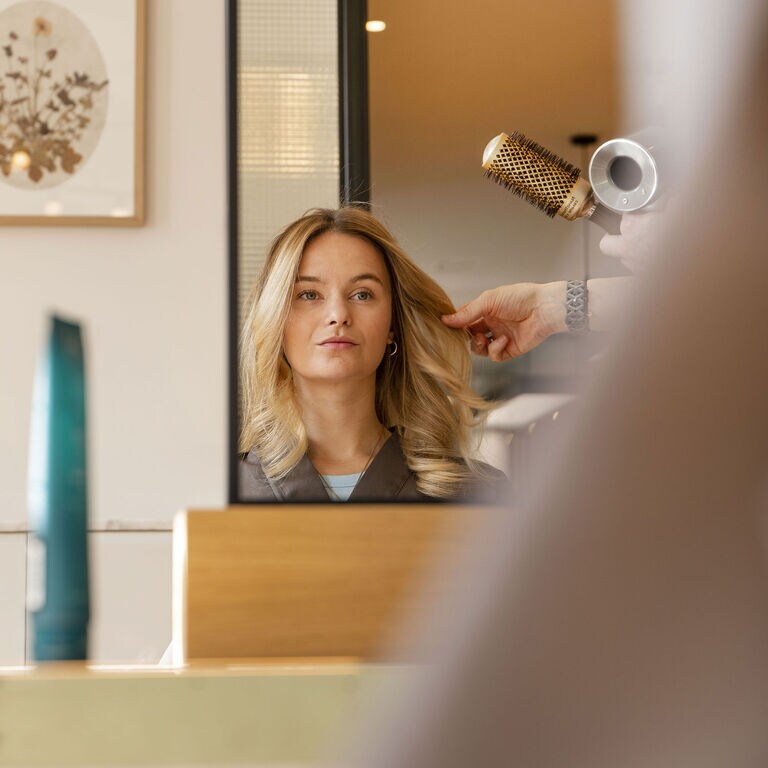 How did you imagine the décor ?
With one word in mind: nature. I designed this beautiful space as a warm and relaxing apartment. It's like welcoming clients at home, in from the hustle and bustle of the city and with an added health boost from our vitamin waters and soothing herbal teas.
La particularité du salon est son emplacement niché au cœur du Bon Marché avec sa vue sur l'hôtel Lutetia qui résonne comme un clin d'œil à mon parcours atypique.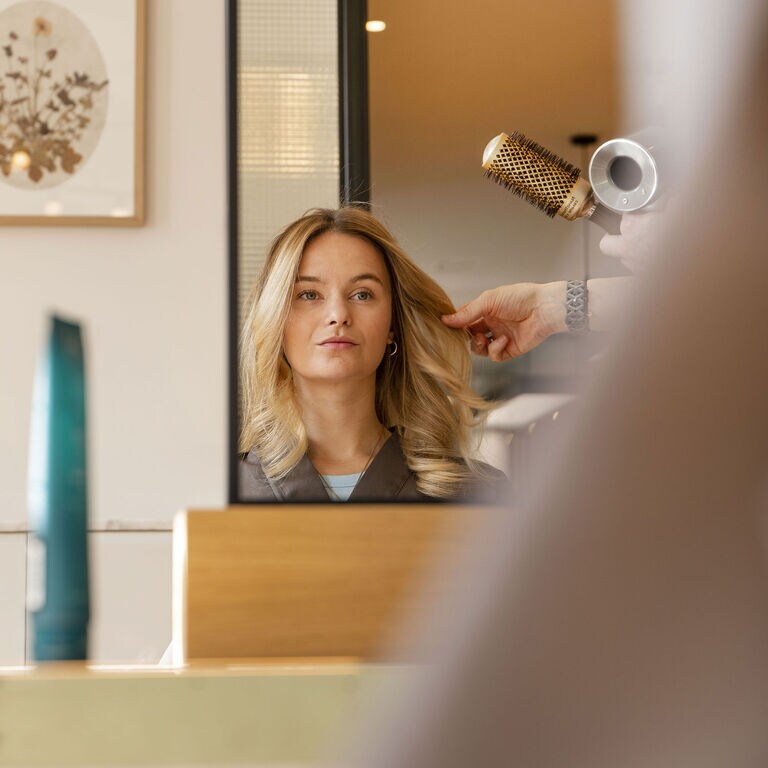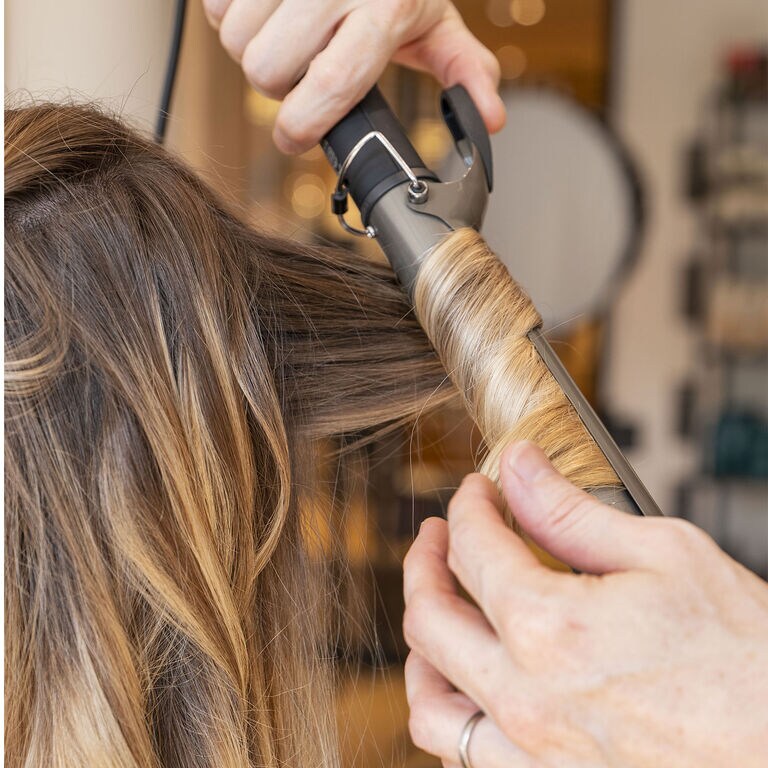 Y a t-il des tendances coiffure à adopter cette année ?
Les tendances mettent en avant et révèlent la beauté naturelle des cheveux, on ne triche plus… Les cheveux frisés et bouclés accentuent le ressort et la tenue à l'aide de produits vraiment adaptés. Le carré reste l'indétrônable coupe « in » car il est facile à entretenir court ou mi-long. Une frange longue ou rideau peut donner du caractère et contraster avec la longueur du carré.
En ce qui concerne les couleurs, je remarque une vraie tendance pour les reflets chauds longtemps délaissés pour des couleurs plus neutres ou froides. Le roux foncé est osé et les blonds se veulent plus légers, mais toujours lumineux, agrémentant un visage en contouring. Quant aux brunes, la brillance est de mise. Mais surtout la vraie tendance est le cheveu sain, plein de vie… Comme le temps où les rituels de beauté des femmes les rendaient si séduisantes.