Un quotidien réinventé pour l'été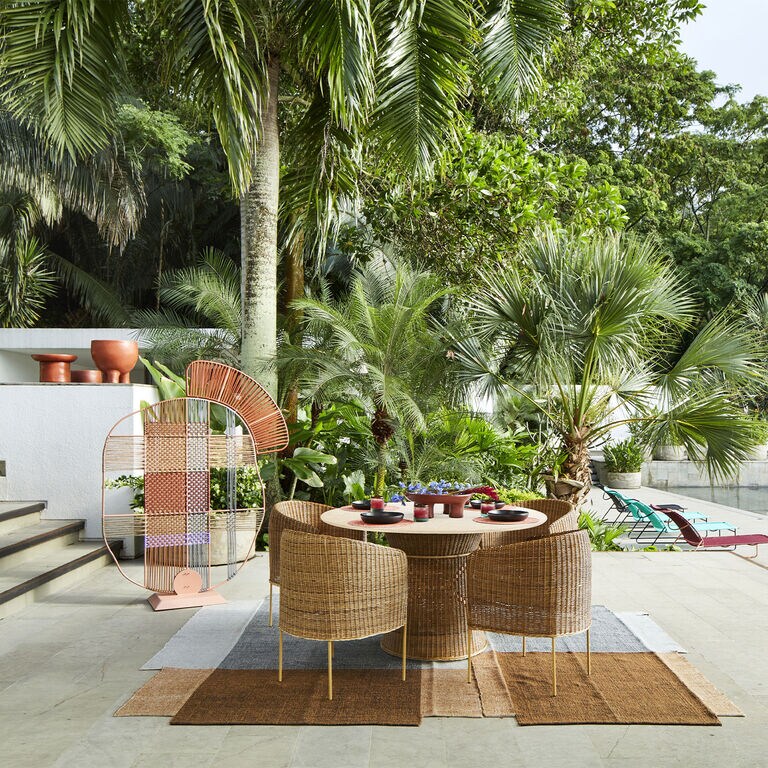 À l'arrivée des beaux jours, les espaces Maison du Bon Marché Rive Gauche se parent de teintes ensoleillées pour vous présenter les tendances de la saison. Le quotidien se réinvente entre nouvelles explorations, détente absolue et retour aux sources. Libérée des frontières entre intérieur et extérieur la maison se rapproche de la nature.
Cette saison, les matières et les couleurs se mêlent et offrent une impression d'infinie légèreté. Les fleurs séchées, le lin noble et raphia s'associent aux courbes post-modernes et aux objets en céramique. Entre la chaleur du mobilier et la fraîcheur des matériaux, le quotidien devient un véritable havre de paix, apaisant et relaxant.
Freed from the boundaries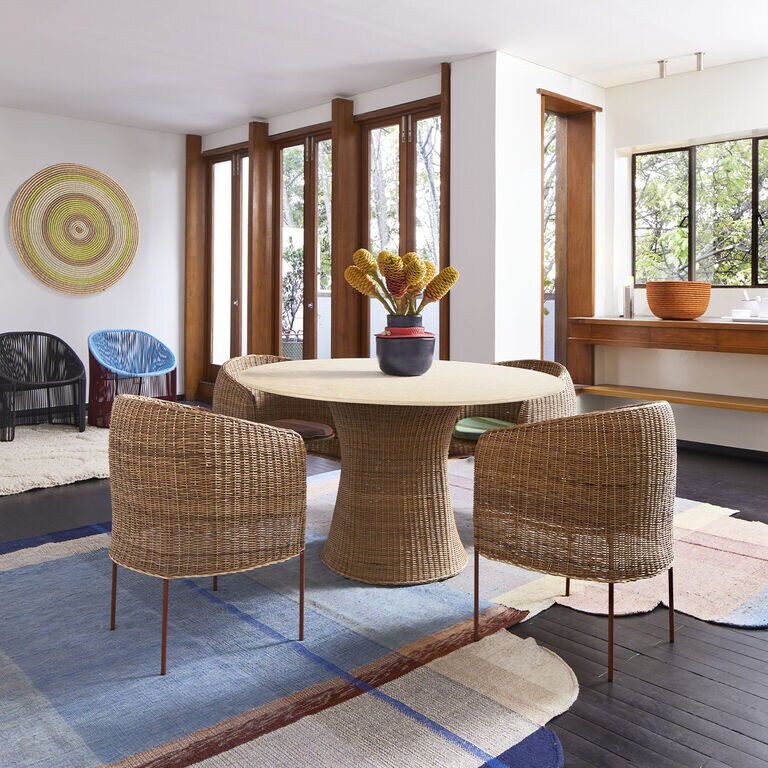 Established in 2006 in the small German town of Plaidt, Ames combines the rigour of German design with the raw beauty of Colombian craftsmanship. Founder Ana María Calderón Kayser's homeland of Colombia inspires the designers with whom she collaborates on some amazing ranges. Organic materials, rigid shapes and traditional manufacturing techniques are brought together throughout the collections in beautiful objects and furniture to enhance your home. This summer, the Caribe collection by Sebastian Herkner promises to transport you with its wicker furniture for use inside or out.
Find AMES on the 1st floor, above La Grande Epicerie de Paris.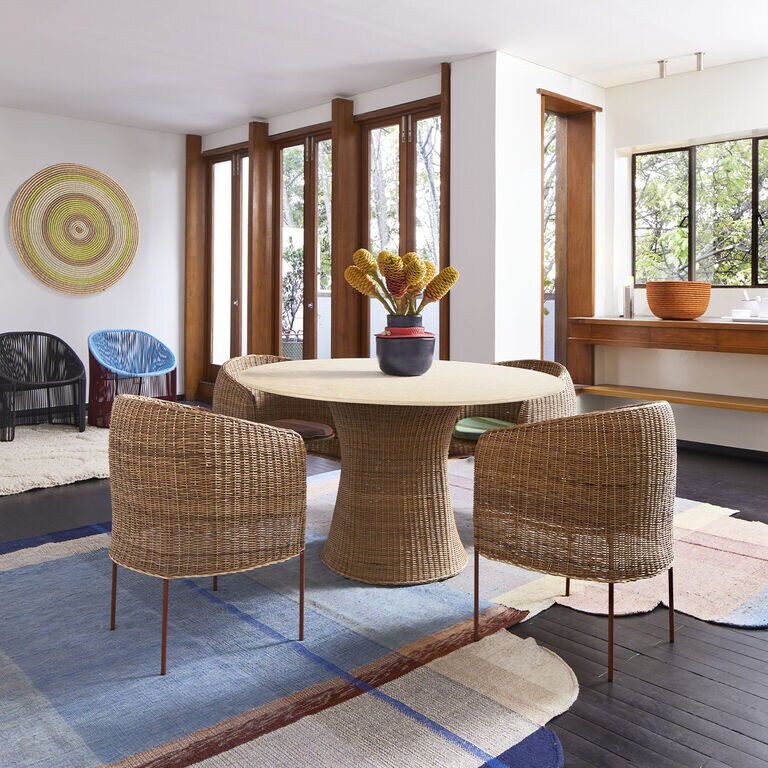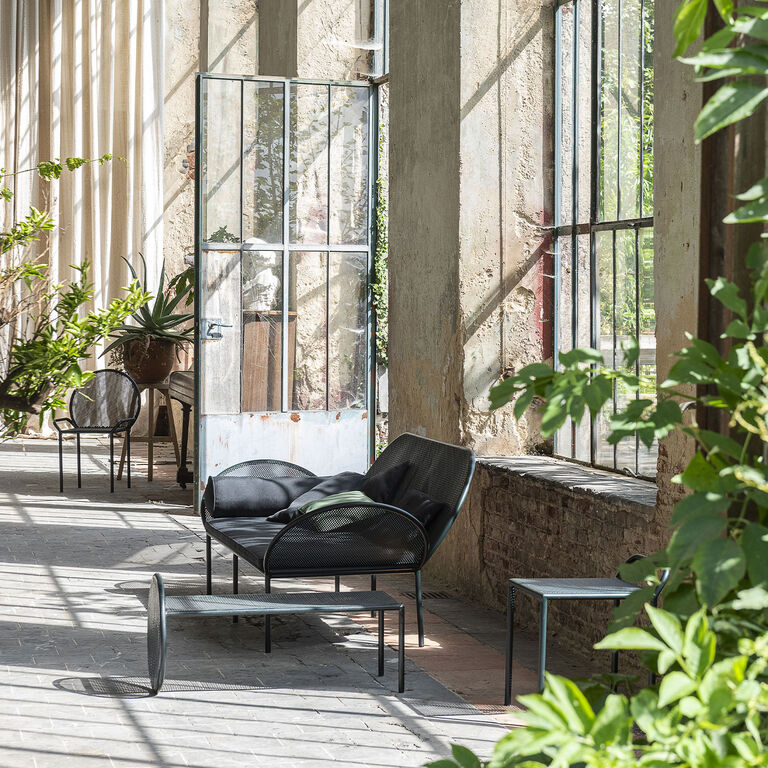 It was primarily for his own home in the countryside near Fontainebleau that artist and designer ​José Levy designed his own range of outdoor furniture. Produced by Serax, the Fontainebleau collection reconciles form and function. Curved lines and geometric shapes find expression in the various rooms of the house and create a modernist mood. Made from hard-wearing steel in forest green, these pieces will blend into a natural and contemporary setting.
Find SERAX JOSE LEVY on the 1st floor, above La Grande Epicerie de Paris.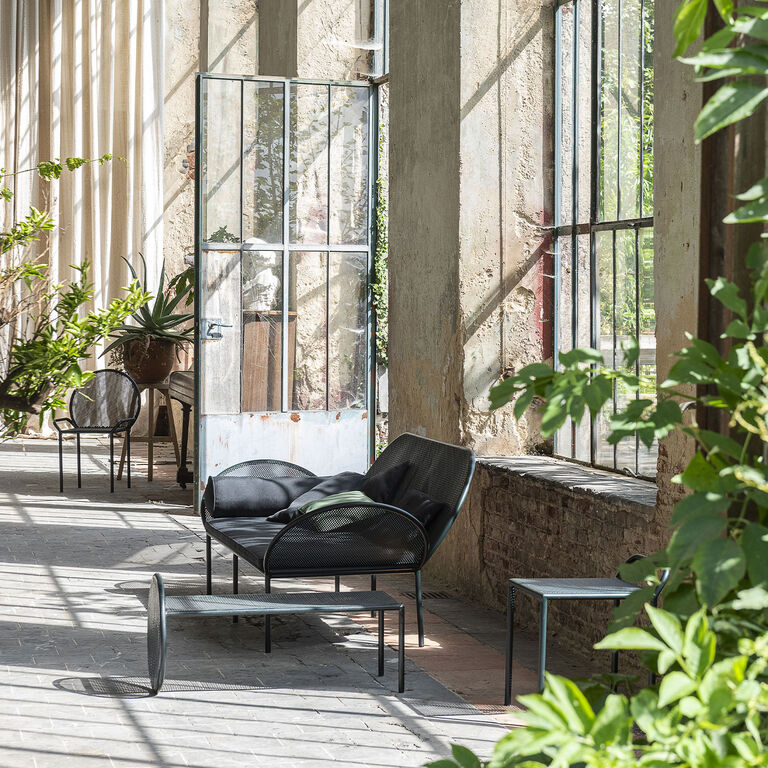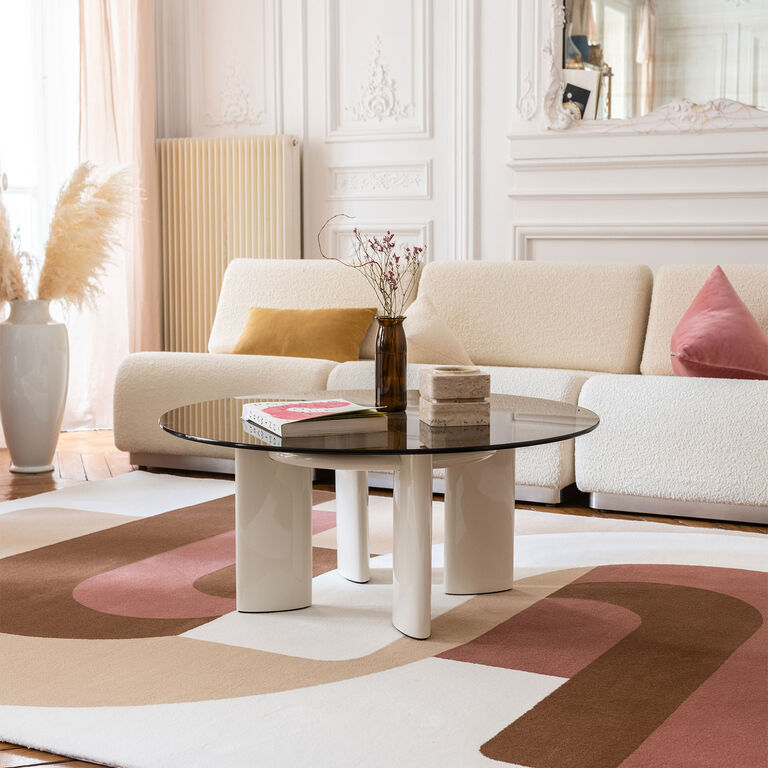 The Socialite Family is passionate about colours and materials. Drawing inspiration from her French-Italian roots, founder Constant Gennari sets out to make every piece of furniture timeless and suitable for any interior. Demonstrating serious attention to detail, European artisans also make the various accessories, furniture and lighting, from the Gioia table lamp to the Rotondo modular sofa and the Duetto vase.
Find THE SOCIALITE FAMILY on the 1st floor, above La Grande Epicerie de Paris.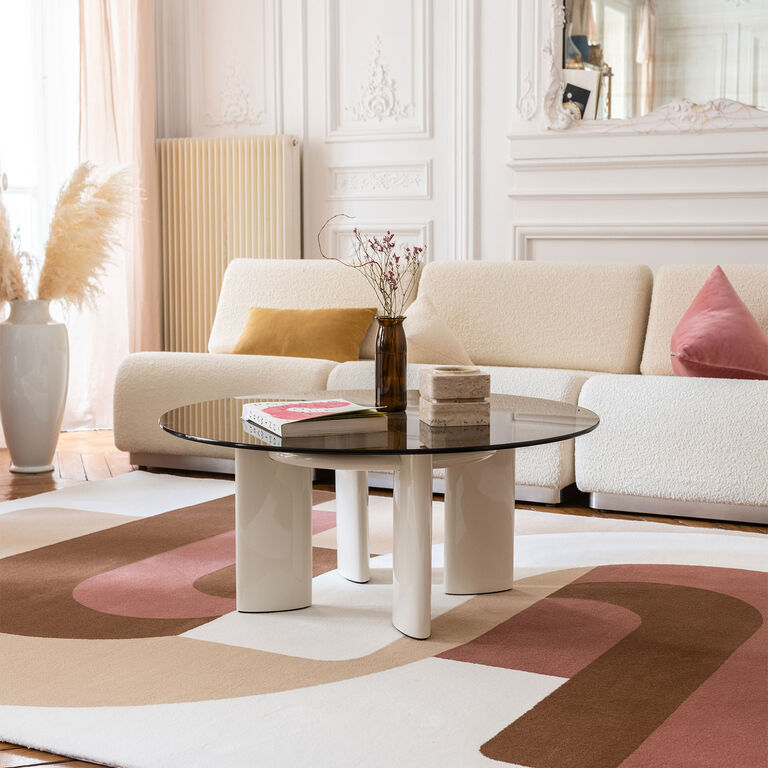 The colors of summer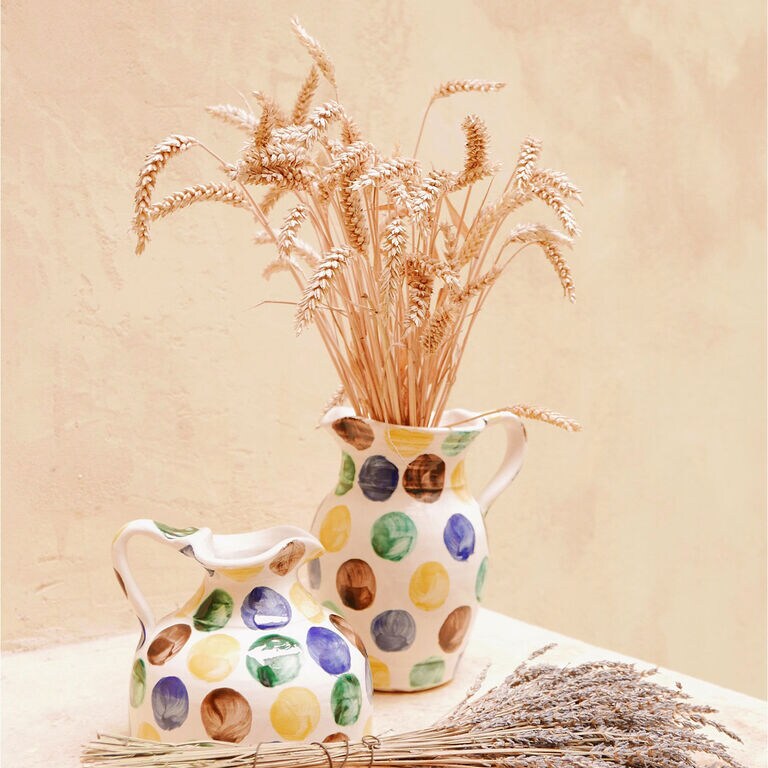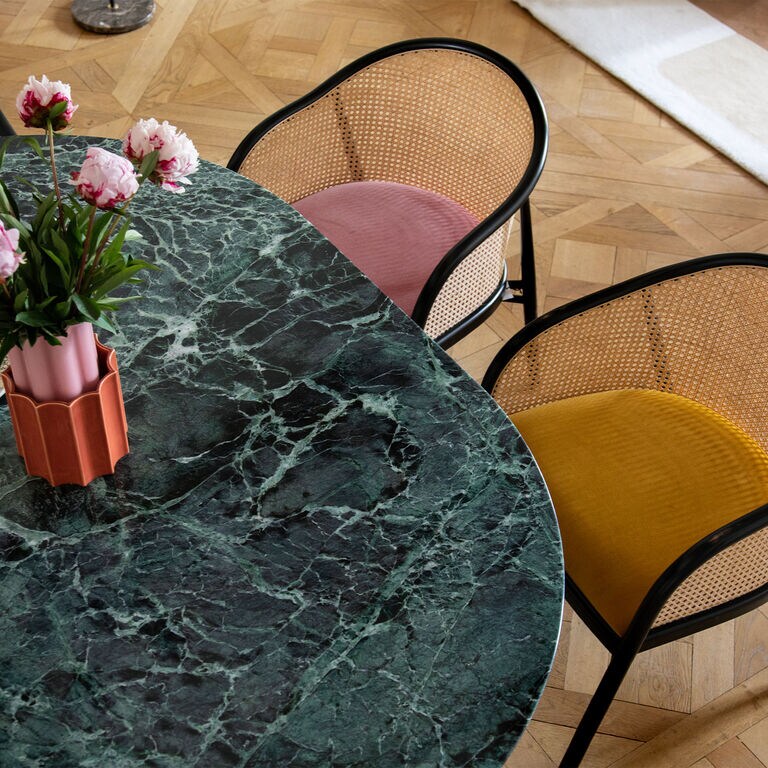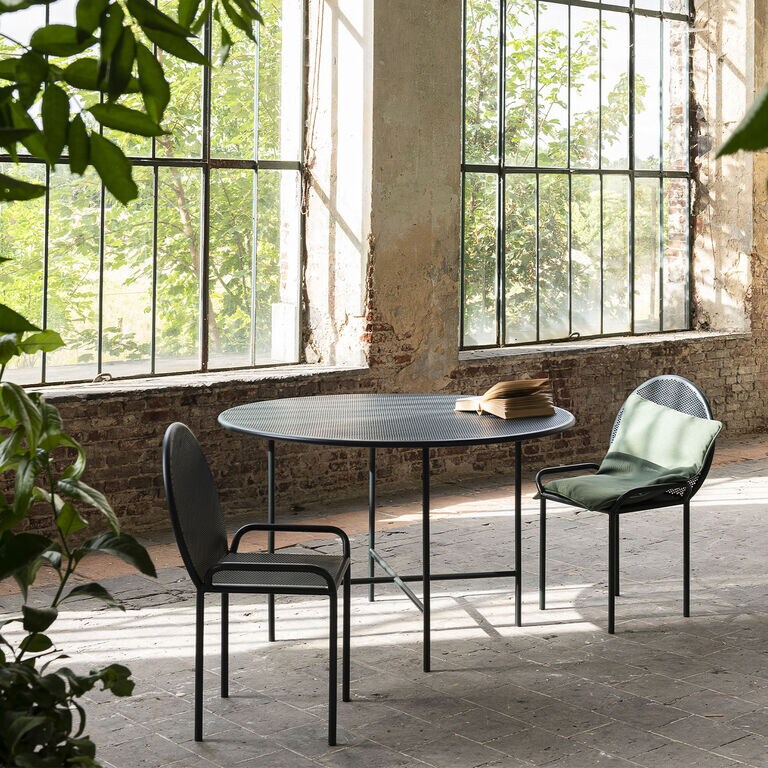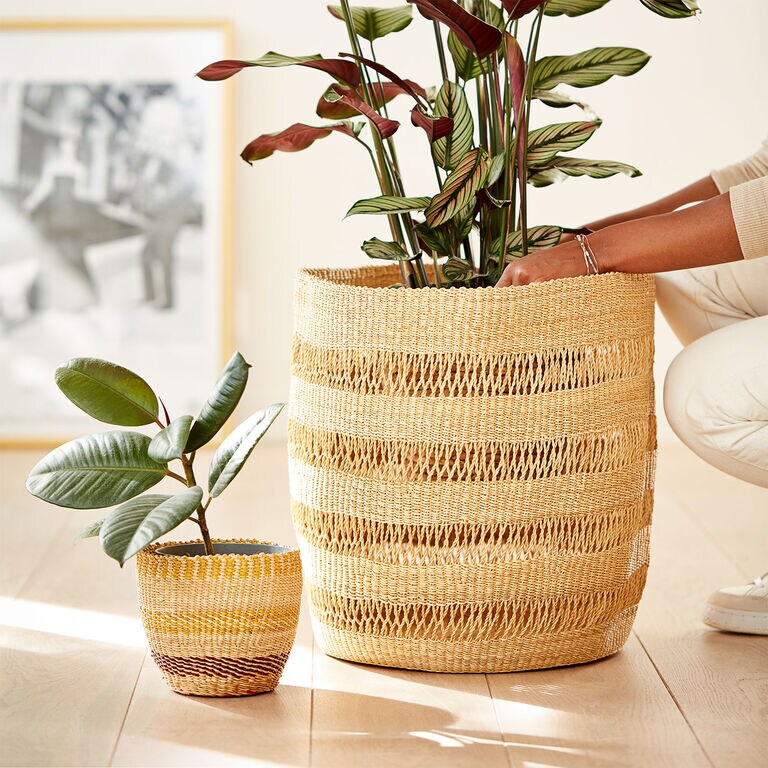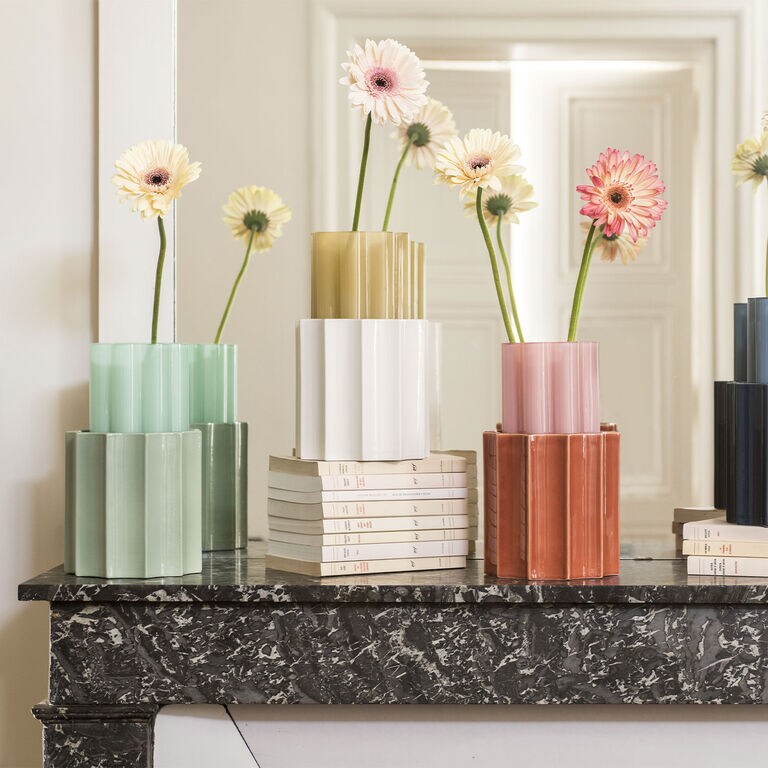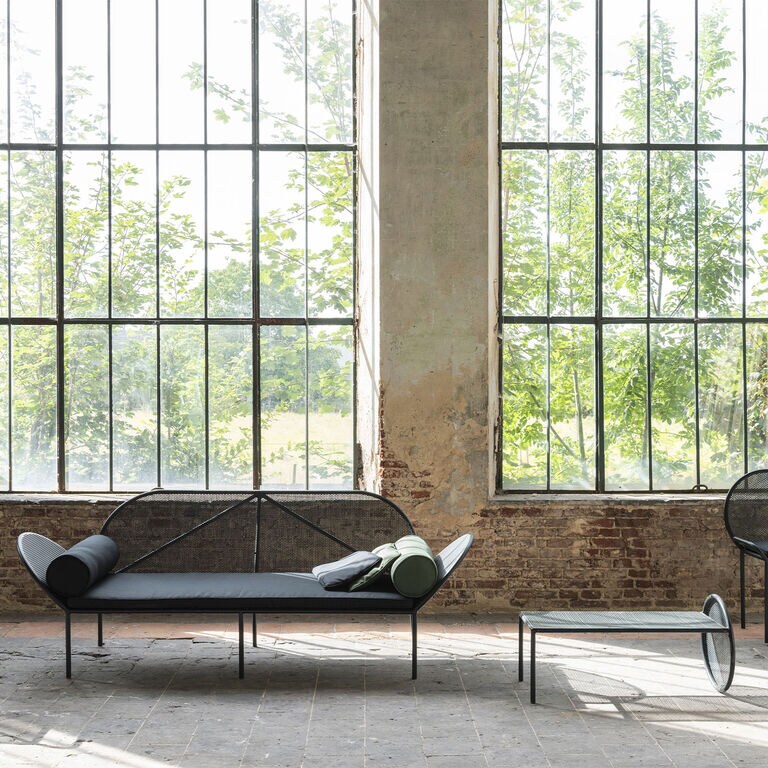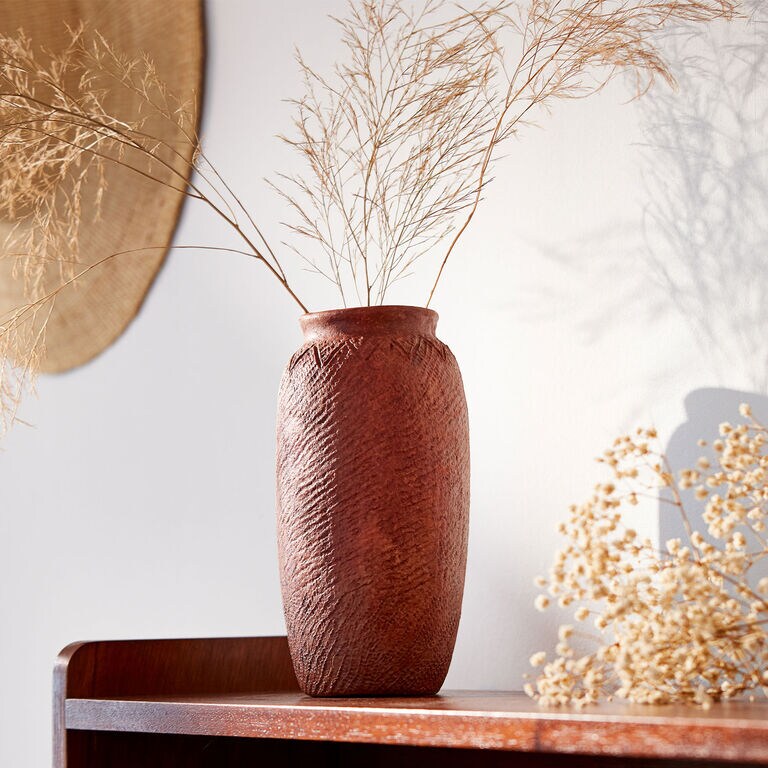 Inspired by her French, Senegalese and Vietnamese heritage, Fatoumata Gaye de Vaulchier founded the De Gayier brand. As well as drawing on her passion for interior design, her environmentally-friendly designs inspire serious wanderlust. Ceramics, straw baskets and small table accessories are made by Ghanaian, Somali and Malian artisans from noble, natural materials. Their ochre and sand colours promise to add plenty of warmth to your home, blending the traditional with the imaginative.
Find DE GAYIER on the 1st floor, above La Grande Epicerie de Paris.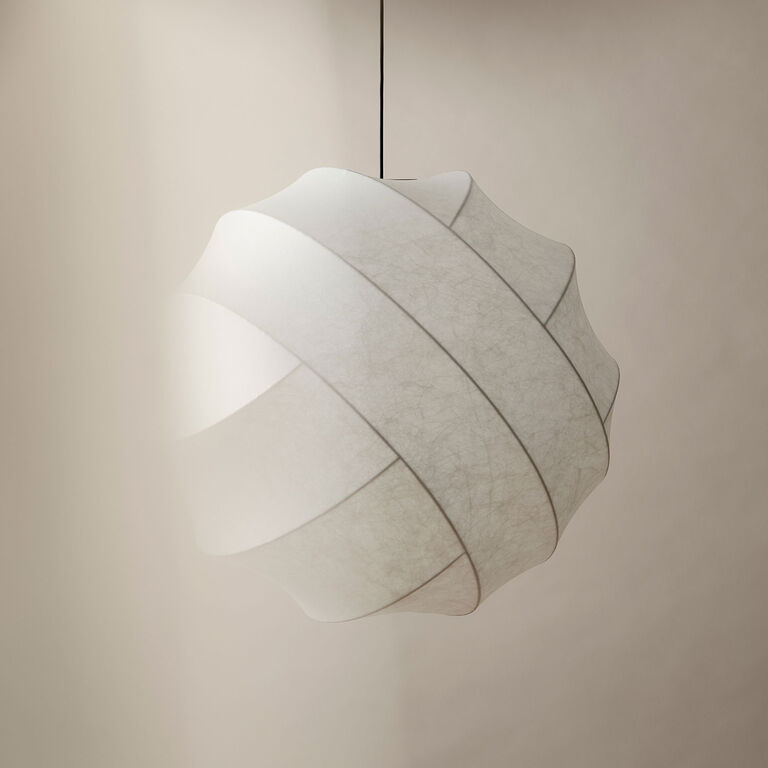 If you want to bring some extra light into your home, young Swedish label Pholc specialises in lamps. Clean design is key to each of the pieces, which come in sober colours and distinctive shapes. This season, Pholc turned to Broberg & Ridderstråle in creating the Turner 65, an omni-directional spherical pendant lamp with a cotton cocoon for a soothing soft glow.
Find PHOLC on the 1st floor, above La Grande Epicerie de Paris.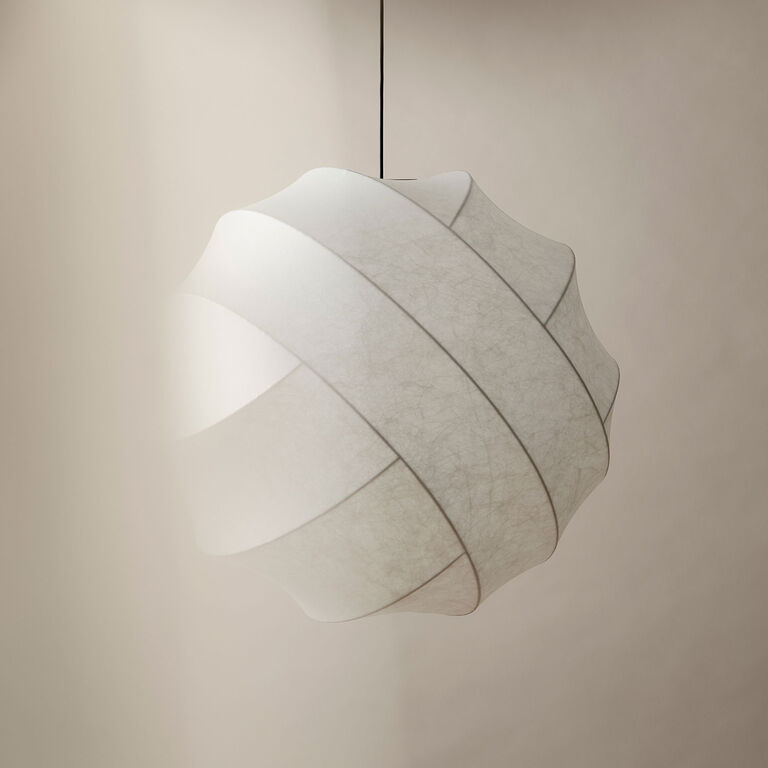 Coinciding with the season of flowers, La Romaine Éditions is suitably poetic. Founded by Pauline Vincent, the brand reflects her fondness for finding beauty in simple things and everyday objects. From collector's items to essentials and timeless products, the tableware is bright and colourful. Murano glasses, handpainted tableware and small naturalistic ornaments evoke memories of summer to warm the heart of your home.
Find LA ROMAINES ÉDITIONS on the 1st floor, above La Grande Epicerie de Paris.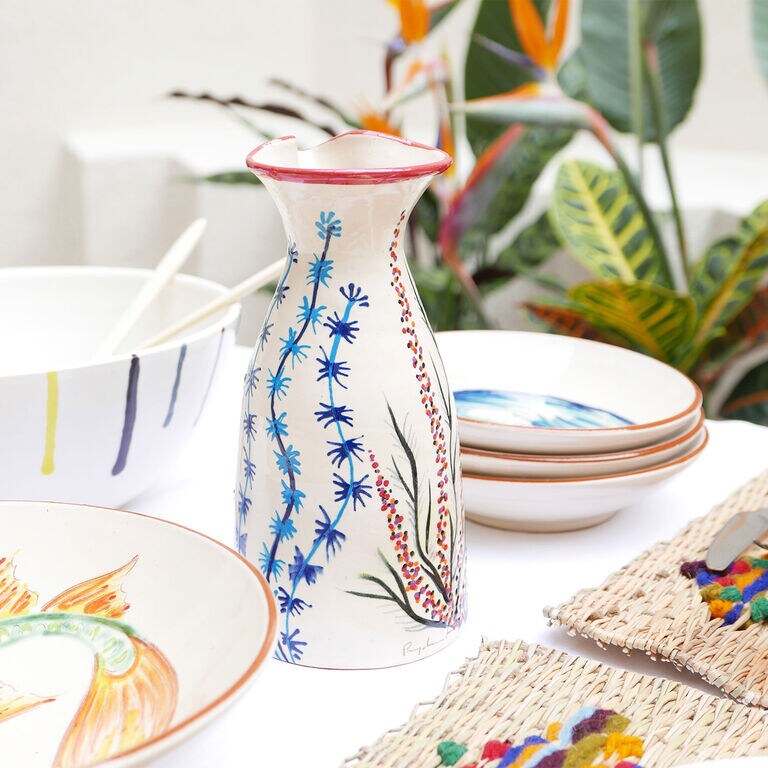 Contemporary artists passionate about beautiful ceramics, Amandine Furhmann and Mériadek Caraës are the creatives behind Datcha. Inspired by the Mediterranean breeze, their tableware collections are imbued with artisanal know-how and ancestral manufacturing techniques. Every dish, bowl, plate, glass and bud vase is handmade using natural and sustainable materials, like terracotta, wool, wood and straw. True craftsmanship results in unique pieces in distinctive hues with characterful patterns.
Find DATCHA on the 1st floor, above La Grande Epicerie de Paris.
DATCHA, à retrouver au 1er étage, au-dessus de La Grande Epicerie de Paris.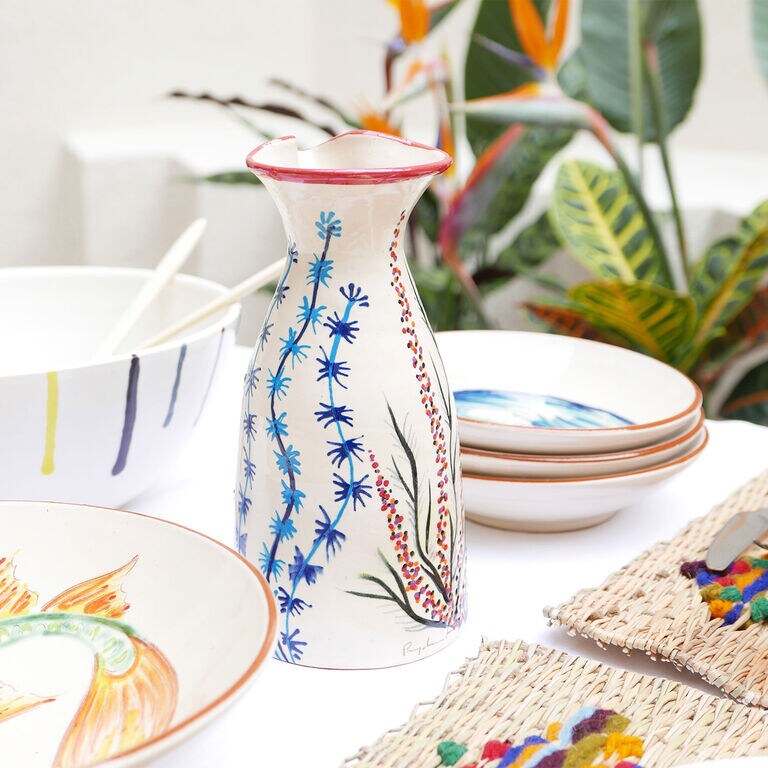 Nice dishes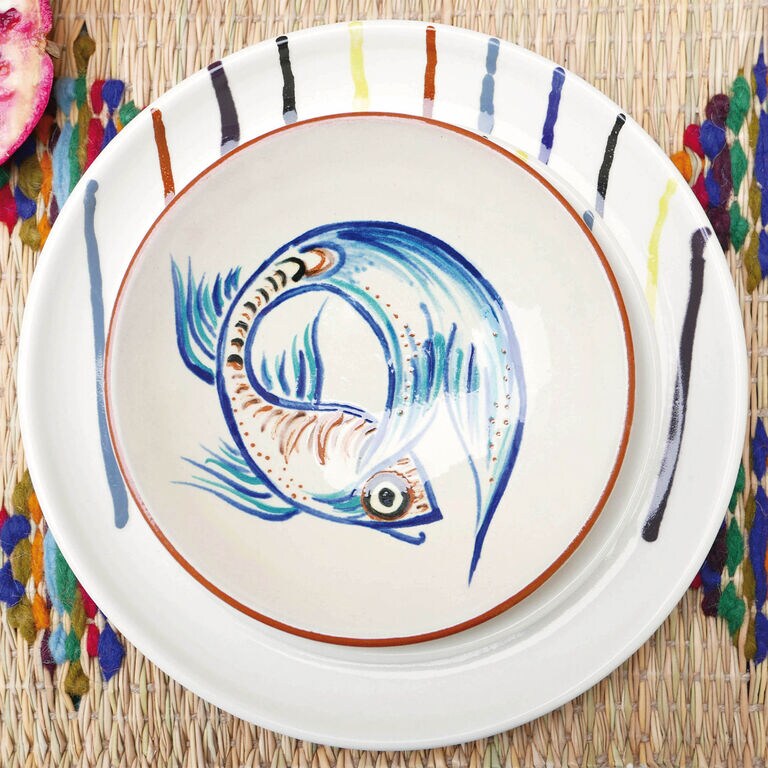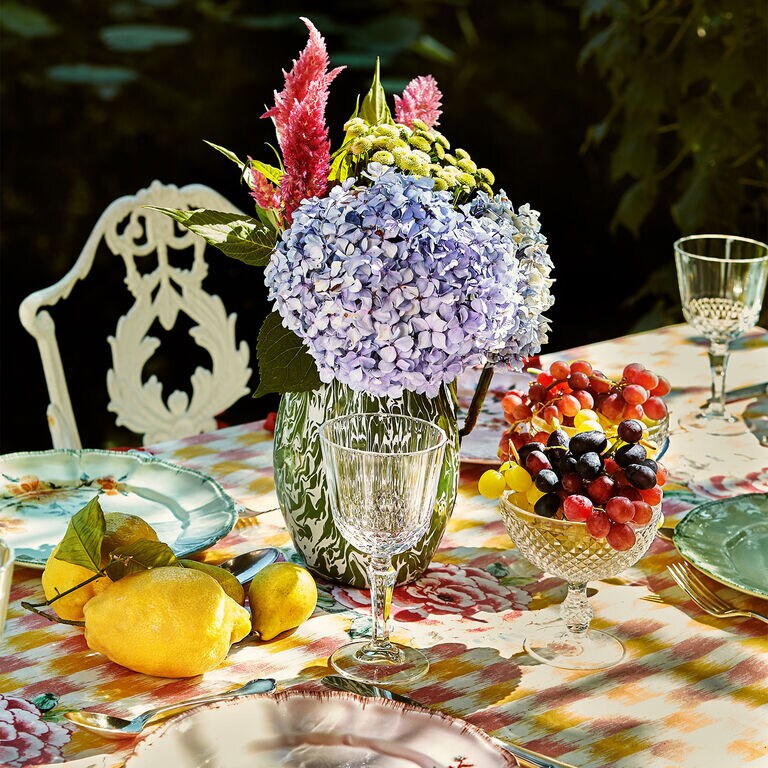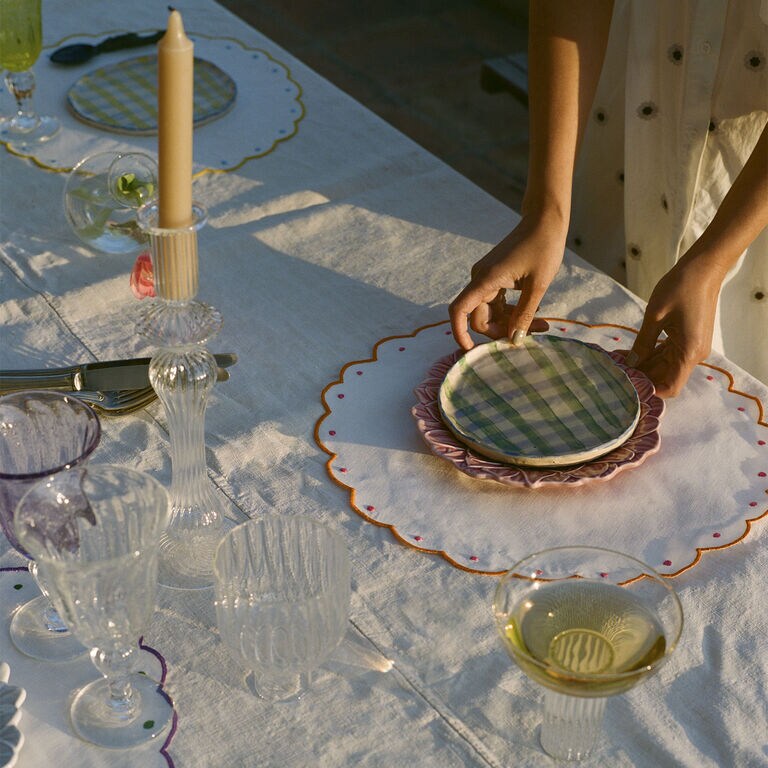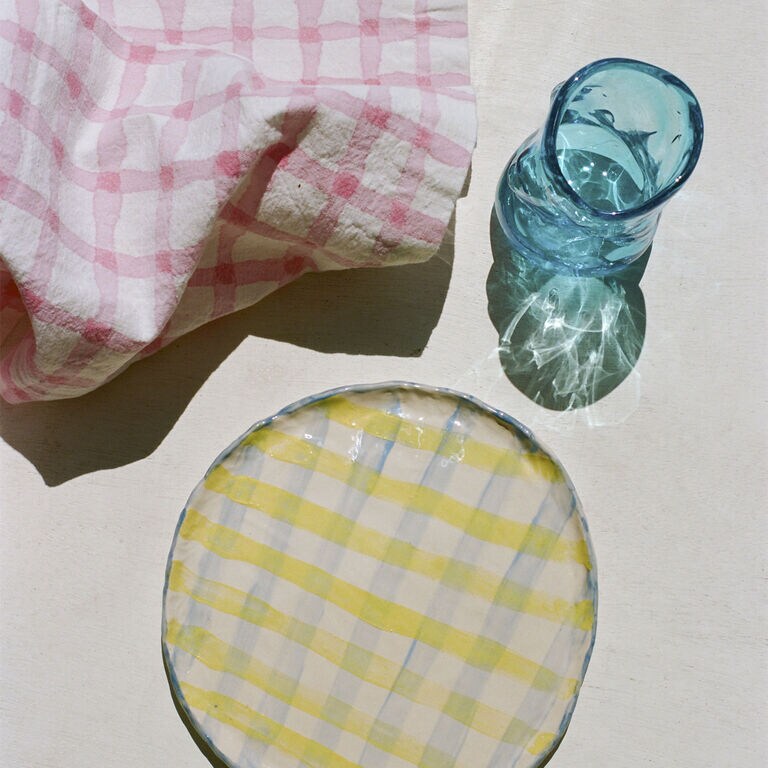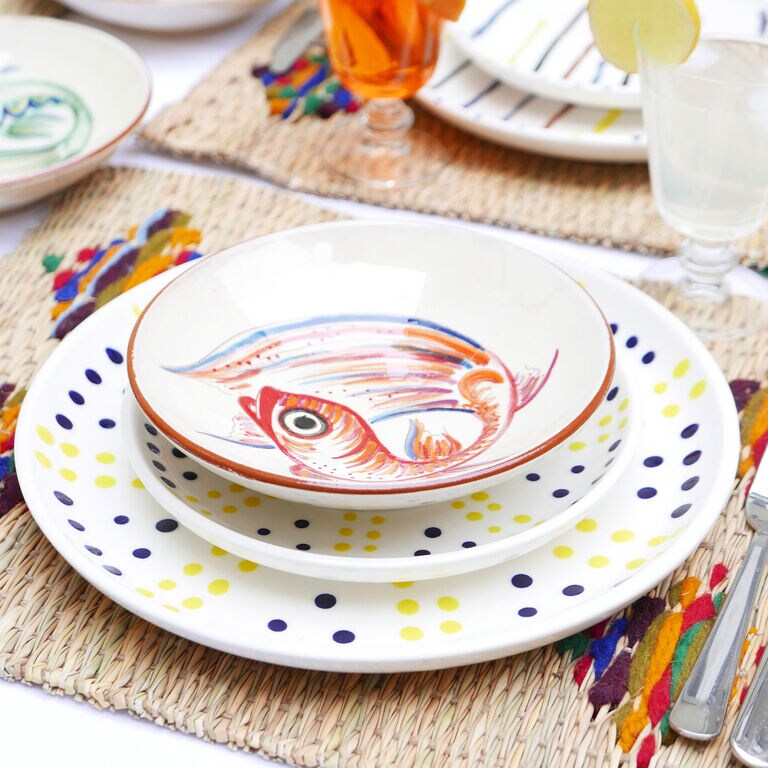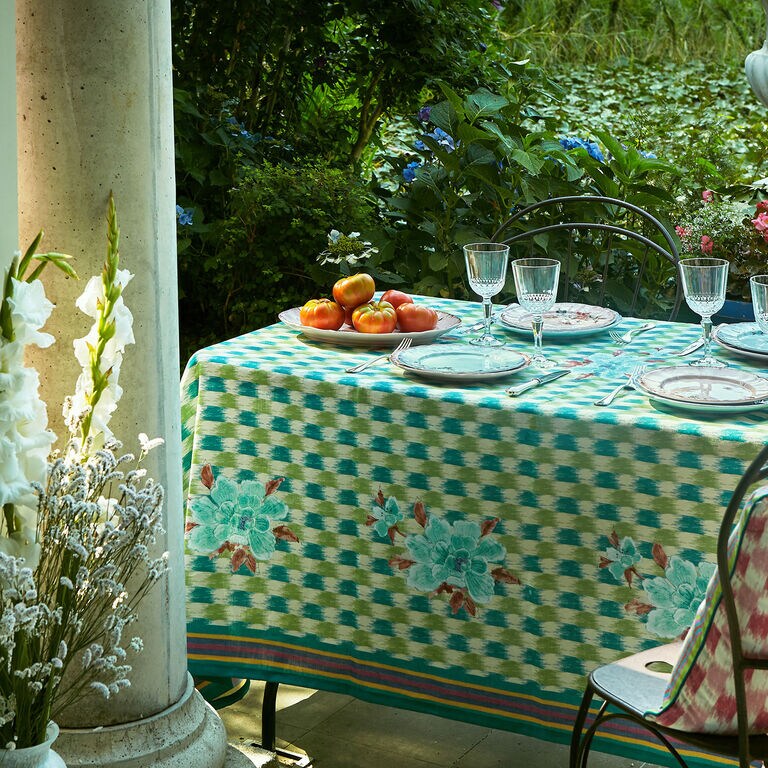 The world of Lisa Corti is certainly colourful, designing decorative fabrics in Milan and making them in India. There, the artisans work the fibres by hand, from weaving to dyeing. Harnessing this unique know-how, Lisa Corti has unveiled a capsule collection made entirely from linen, for an easy breezy home this summer. Named Veranda, the neo-bucolic looking range embraces linen tablecloths, placemats and cushions with optical prints from Italy.
Find LISA CORTI on the 1st floor, above La Grande Epicerie de Paris.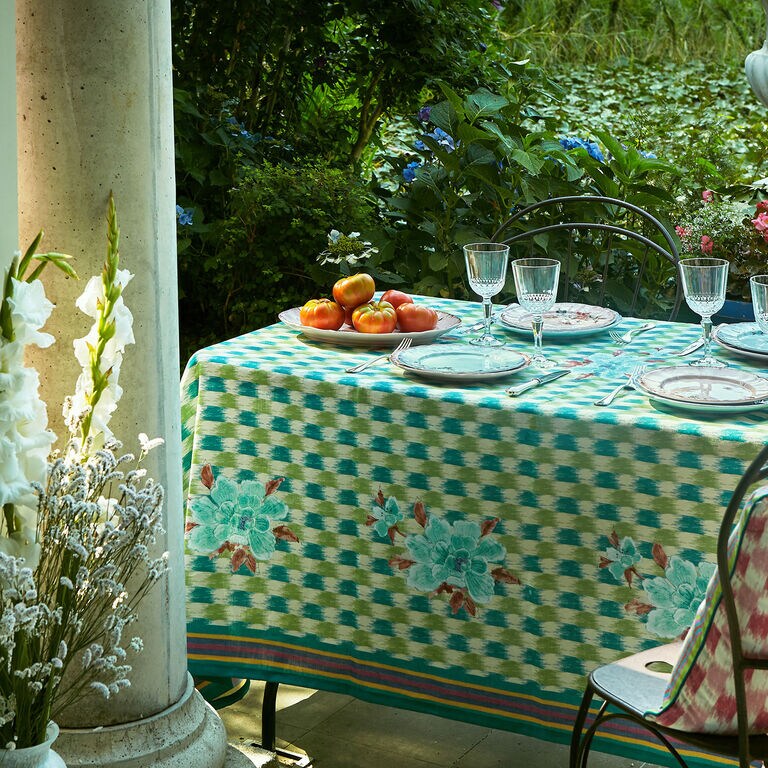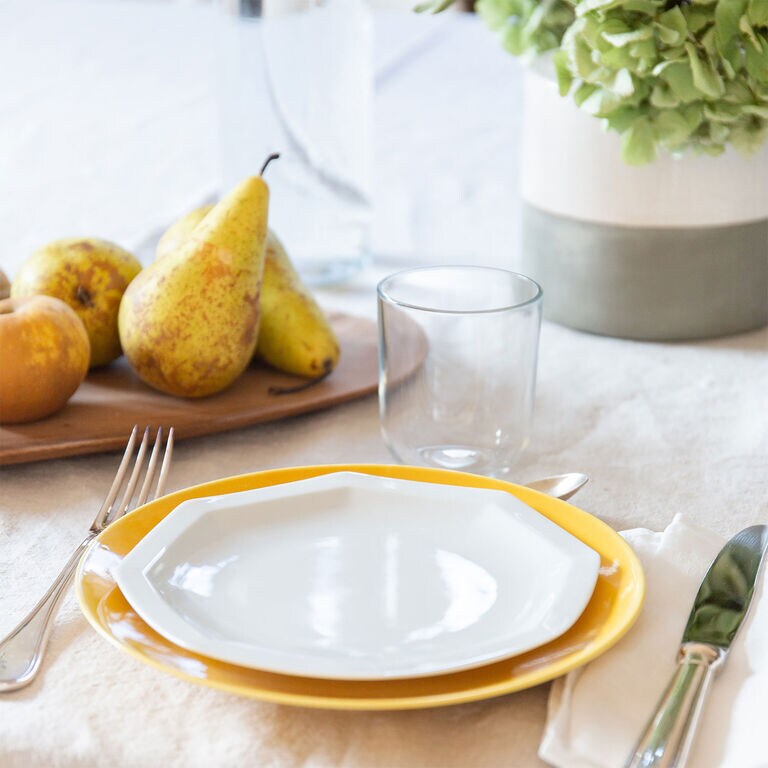 Paying tribute to the beautiful porcelain of the 1950s, Ogre la Fabrique creates tableware collections that are every bit as beautiful as they are sustainable. Every piece is made in France, using the savoir-faire of porcelain makers, who combine traditional techniques with contemporary design. The raw materials, including sand, kaolin and green clay, are extracted in Haute-Vienne. The octagonal dishes come in various soft and natural colours, from almond green to baby blue, via ochre and coral. Ogre La Fabrique designs retro-inspired tableware imbued with French elegance and suitable for both everyday use and special occasions.
Find OGRE LA FABRIQUE on the 1st floor, above La Grande Epicerie de Paris.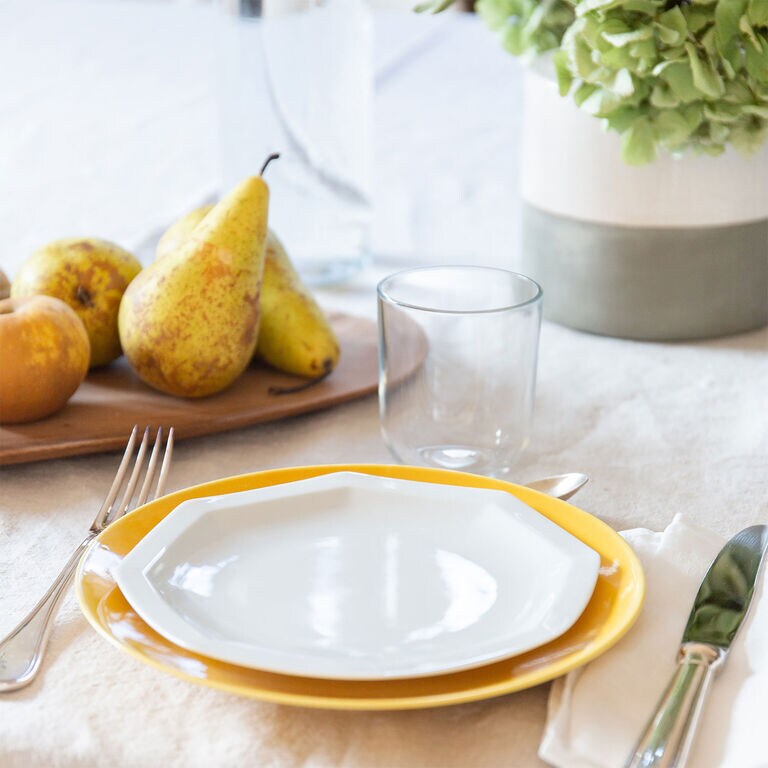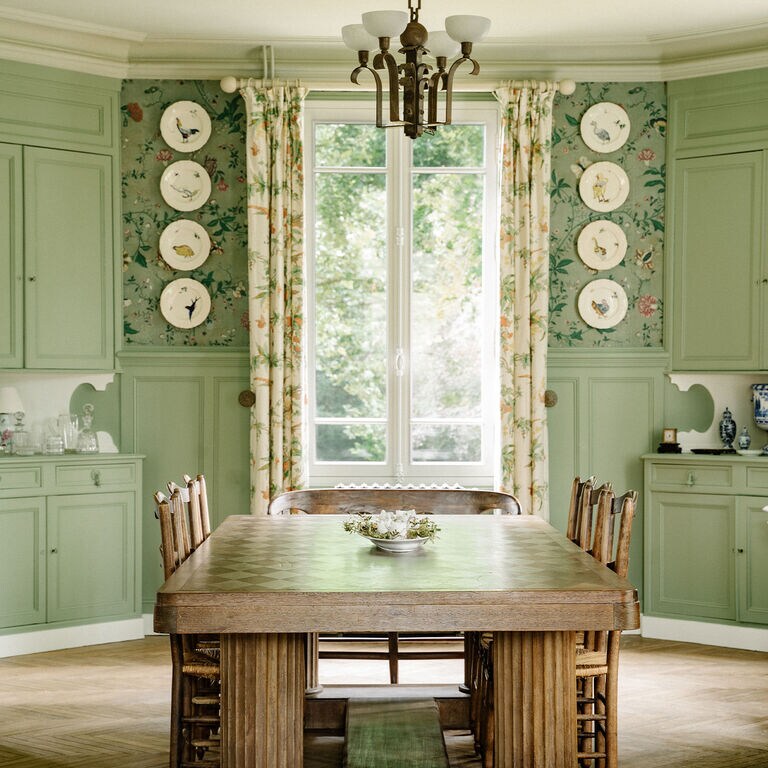 For spring, Le Bon Marché Rive Gauche is going for a fresher, brighter look in embracing natural colours created by Argile. For some 30 years, the brand has drawn inspiration from the colours of nature, in creating timeless and unique selections of paint. Drawing on its research into sustainable development, Argile has made over Le Bon Marché with its Nature range. These high-performance paints are more than 95% bio-based and made of vegetable oils. Discover the lifestyle, design and decorative worlds decked out in natural Argile colours.
ARGILE, paint partner at Le Bon Marché Rive Gauche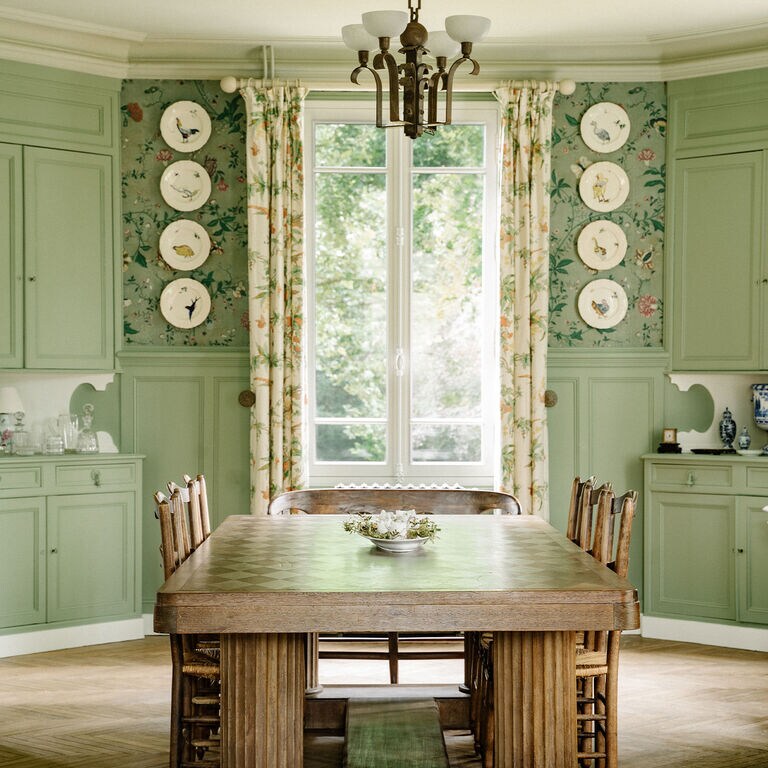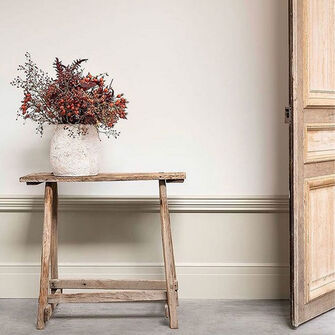 ARGILE
Cendre Verte finition Nature velours
ARGILE
Guatemala finition Nature velours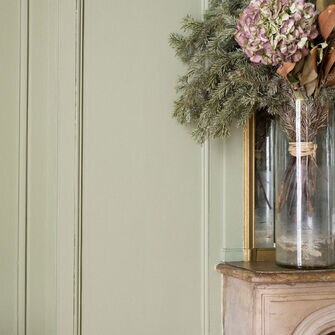 ARGILE
Brenta finition Nature velours