Everlasting love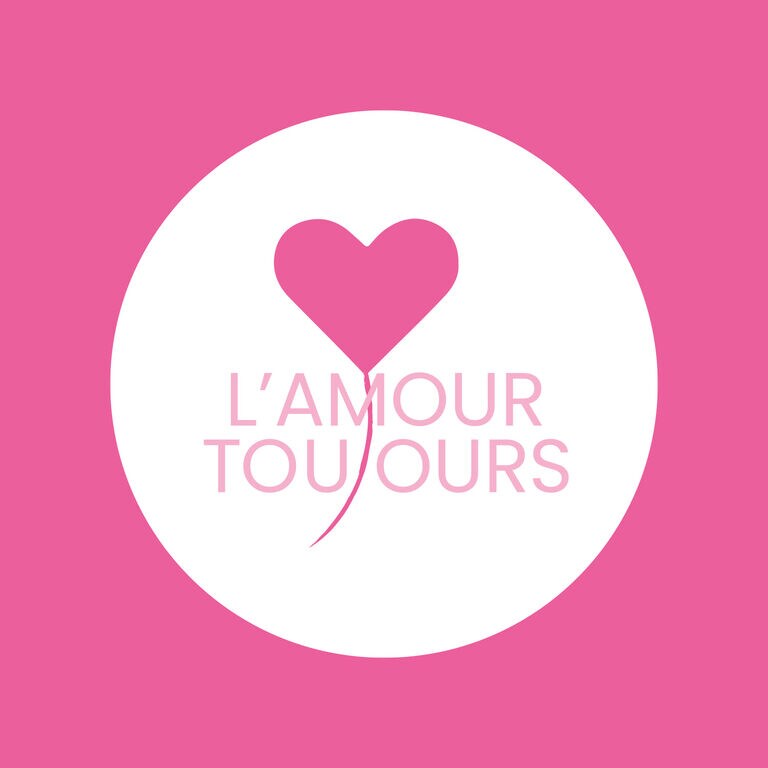 With Valentine's Day fast approaching, Le Bon Marché is celebrating love and has picked out ideas for gifts to give, or treat yourself to.
Struck by Cupid's arrow, Le Bon Marché is here to help you capture hearts and celebrate Rive Gauche love and romance with style, sophistication and chivalry. Subtle declarations expressed through floral rose notes, knitwear embellished with red hearts, beauty gadgets, and luxury jewellery sure to sparkle on the neck of your loved one.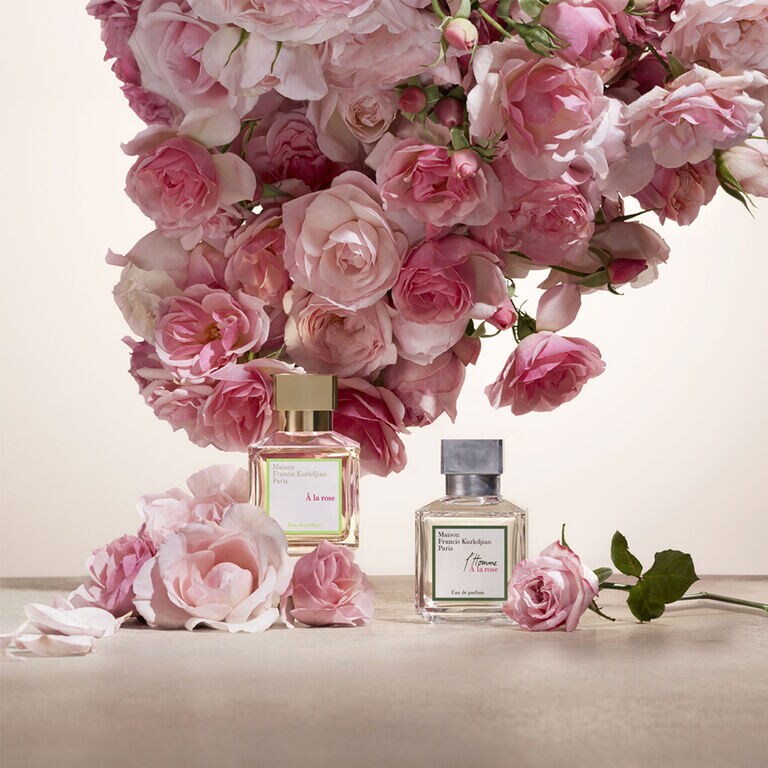 MAISON FRANCIS KURKDJIAN: THE ART OF UNITING PEOPLE THROUGH PERFUME
This year, a number of brands have chosen to pay tribute to the most romantic of flowers: the rose. At Maison Francis Kurkdjian, À la rose and Homme À la rose emerge from the same inspiration and aspiration: to give men and women the power to wear a contemporary rose. An olfactory duo that unites femininity with the modernity of a resolutely romantic flower.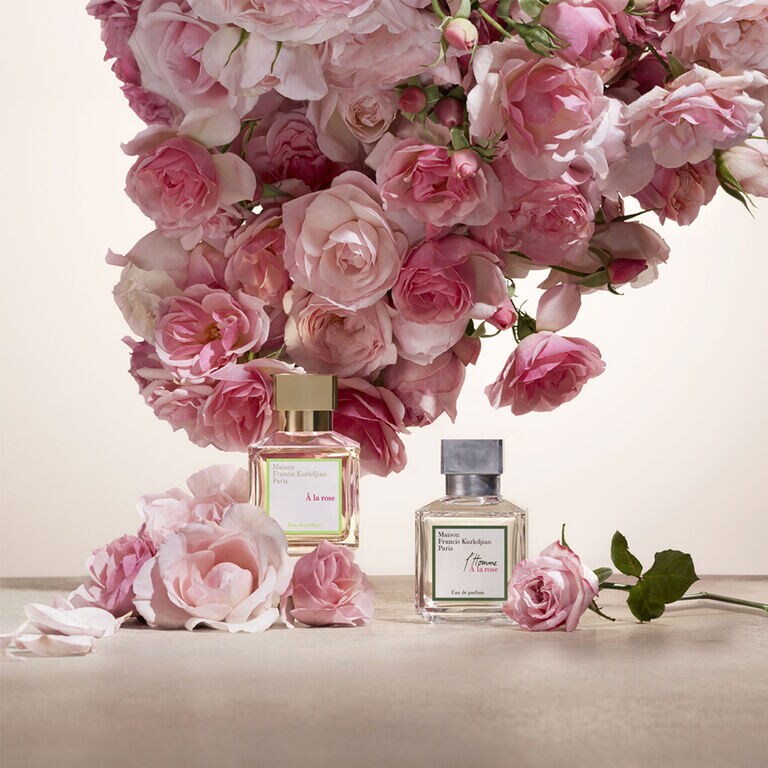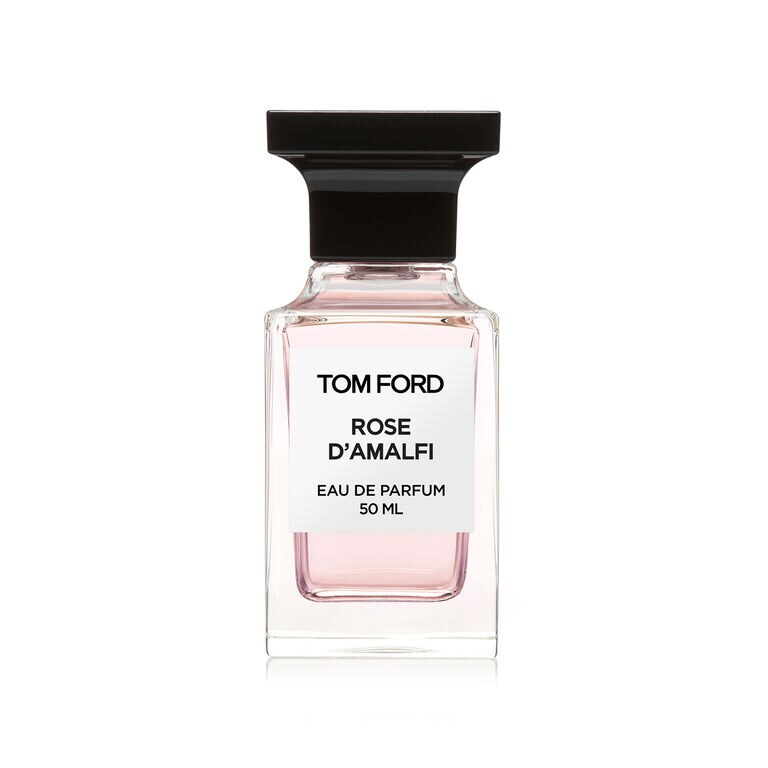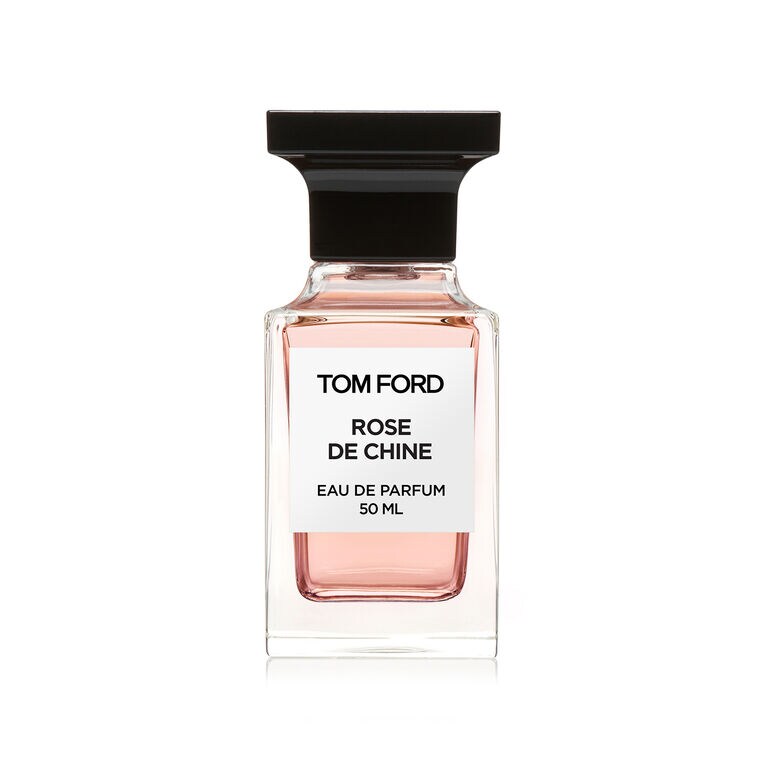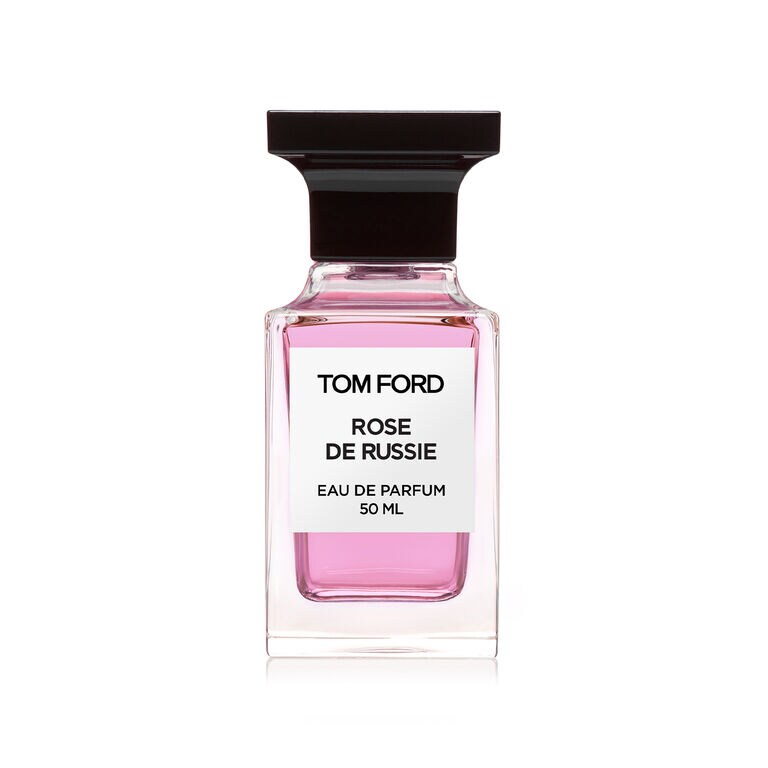 TRILOGY OF ROSES BY TOM FORD
For Tom Ford, roses go hand-in-hand with a journey to the heart of his private garden, revealed through three perfumes originating from all around the world: Rose d'Amalfi, Rose de Chine and Rose de Russie. Step into the provocative universe of roses created by Tom Ford by taking part in the Make-up Flash inspired by the universe of each rose fragrance. Available from 11th to 14th February at Bon Marché Rive Gauche!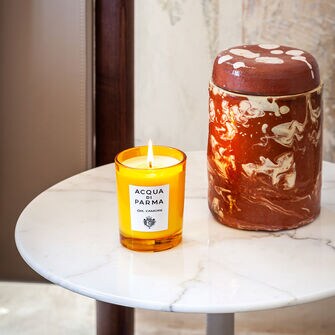 AQUA DI PARMA, bougie OH L'AMORE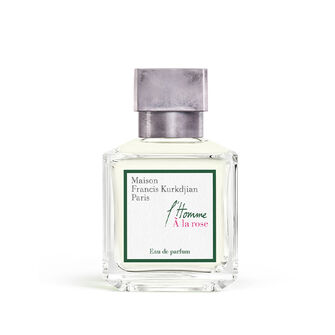 MAISON FRANCIS KURKDJIAN, l'Homme À la rose en 70ml, 180€.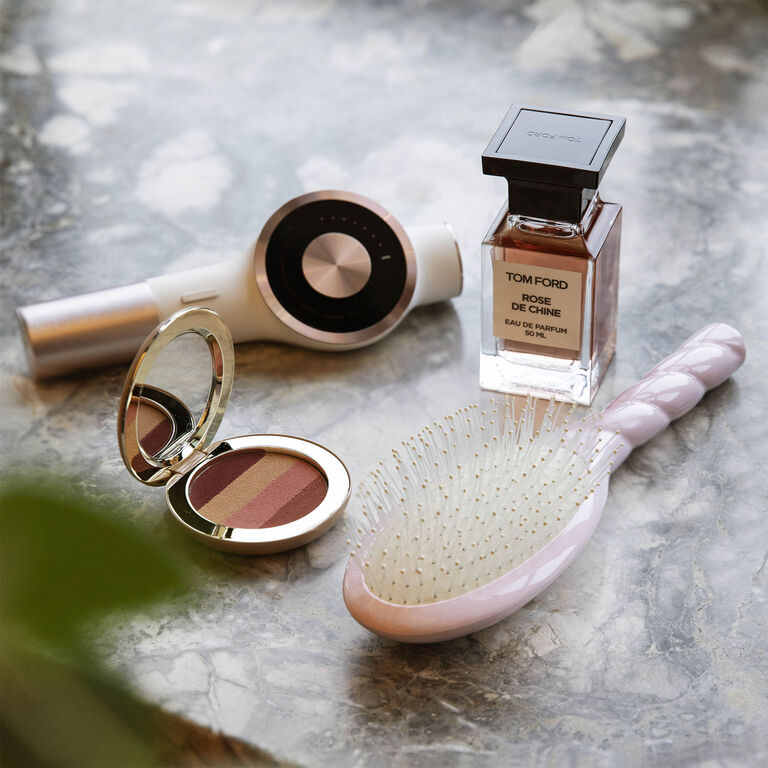 BEAUTIFUL LOVE
Valentine's Day is also a time to give original gifts, such as beauty accessories.
Surprise your loved one with the ultimate gift: luminotherapy by Lightinderm. This futuristic treatment goes far beyond classic cosmetics. Seven years of research and a team of scientists were needed to develop four programmes in the form of rechargeable tubes, each one designed to respond to specific requirements.
Over to make-up: Westman Atelier has paired four shades of beige together to create the perfect lip palette, Lip Suede Nudes. Ultra-flattering shades infused with powerful benefits to incorporate into your daily routine. And on 12th February, why not celebrate Valentine's Day by recreating Westman Atelier's signature look?
Designed in Paris and handcrafted using premium material sourced from the Jura, France, La Bonne Brosse will help you fall back in love with daily hair brushing. So much more than just a brush: choose an original and delicate design made for your hair type. A wonderful gift idea that can be customised on 11th February in La Bonne Brosse section of Bon Marché Rive Gauche, located on the 1st floor.
Lightinderm, Appareil et set de capsules selon le programme, 339€.
Westman Atelier, Lip Suede Nudes, 94€.
La Bonne Brosse, Brosse, 120€.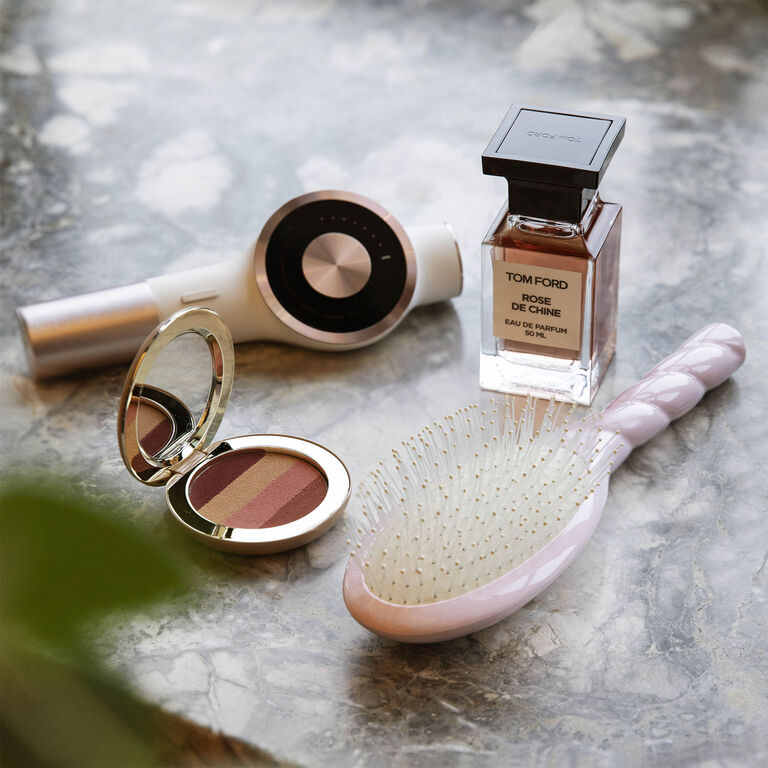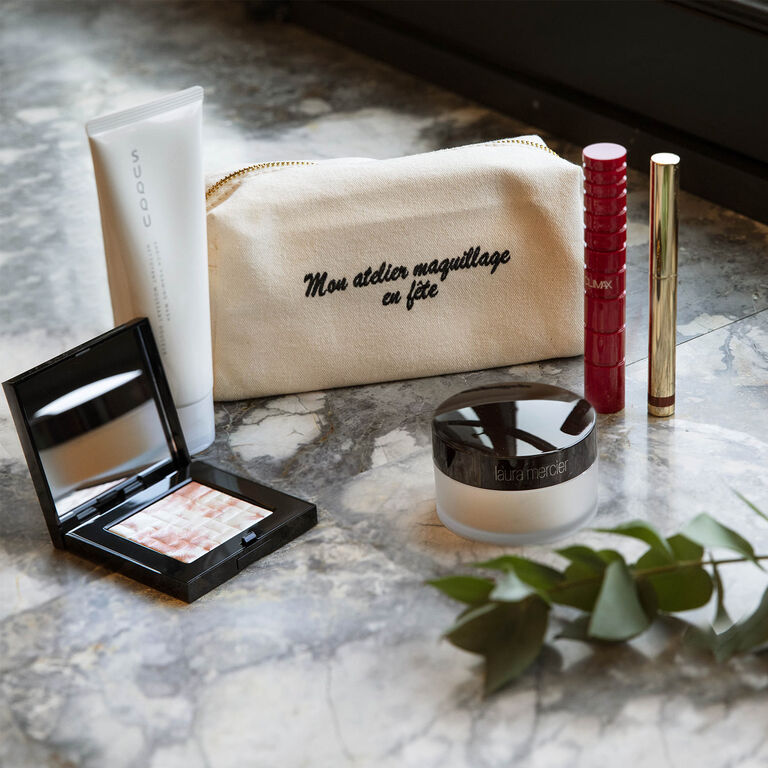 BETTER THAN FLOWERS!
The Atelier Maquillage make-up bag is exclusively available at Bon Marché Rive Gauche now!
The ideal gift to complete a beauty routine thanks to five iconic products! Climax Mascara by Nars, translucent powder by Laura Mercier, illuminating powder by Bobby Brown, cream eyeshadow by By Terry, and cream cleanser by Suqqu. The top must-haves by our favourite brands in one make-up bag!
Exclusively available at Bon Marché Rive Gauche Espace Beauté, located on the 1st floor.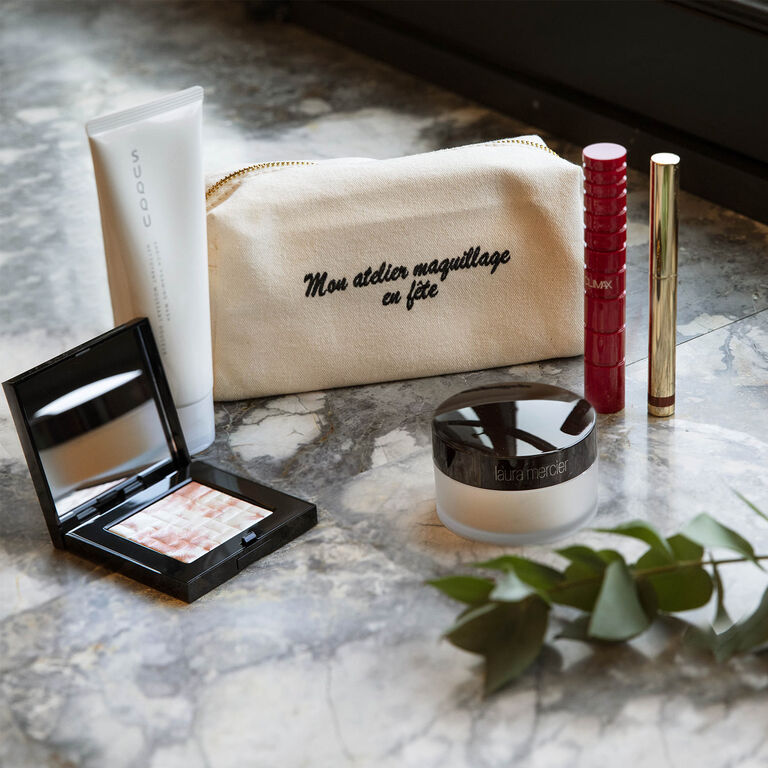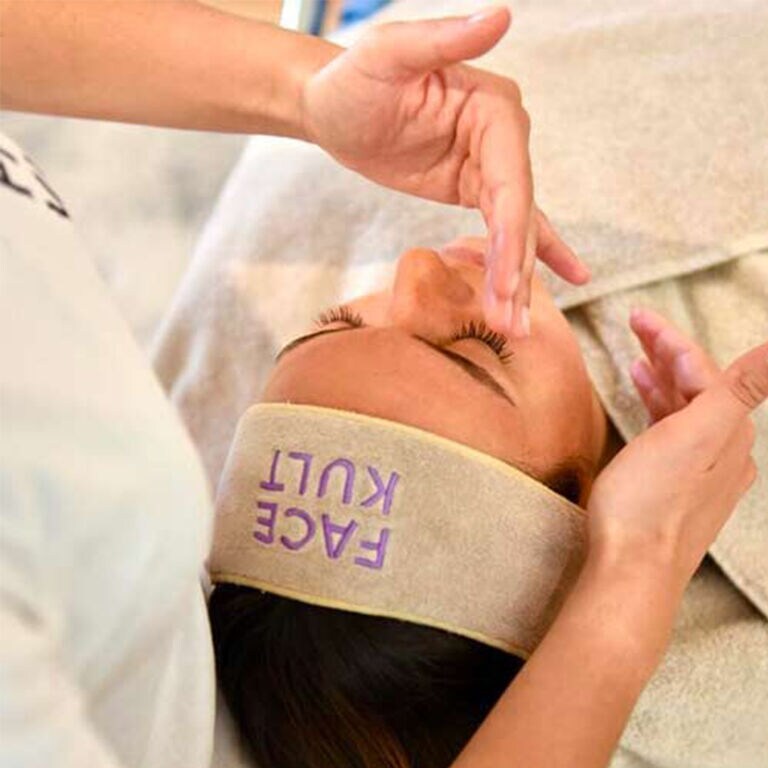 TREAT YOURSELF TO RELAXATION
This Valentine's Day, Facekult is offering treatments to you and the person of your choice. Enjoy the limited edition DUO treatment created especially for you and your guest, starting at €100. Share a moment side-by-side on treatment chairs before glowing together
*Strictly in accordance with social distancing rules
Profiter d'un moment à deux !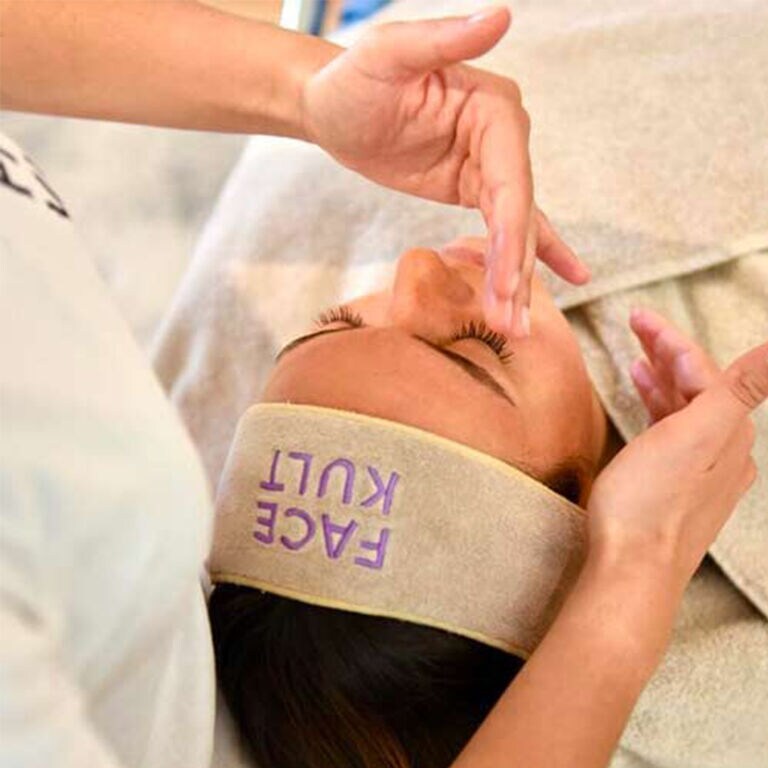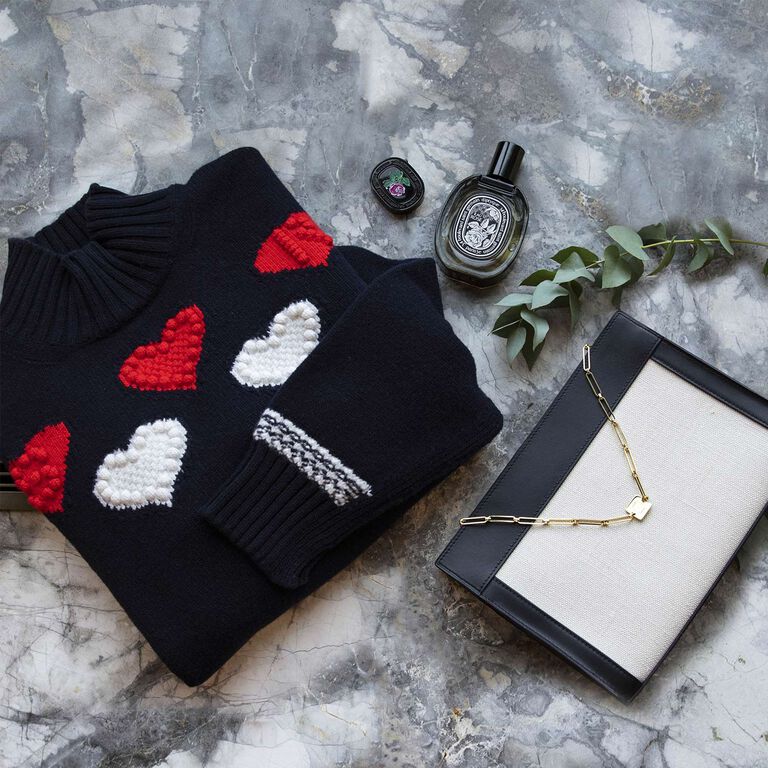 An icon across Rive Gauche and La Bohème de Saint-Germain-des-Prés, Sonia Rykiel has embellished her famous knitwear with red and white hearts. A fashion legacy that has become a beautiful declaration of love!
Spoil your loved one by choosing a gift sure to please, such as a beautiful handbag. Parisian brand Lher plays with the rules from the worlds of jewellery and leather goods. Bags become true jewels, embellished with gems and delicate golden chains sure to add an elegant touch to all your outfits.
Perfume brand Diptyque has added a new scent to its rose-based range. Rounded, opulent notes of damask and centifolia rose found in Eau Rose eau de parfum create a captivating effect. A tribute to the flower as a whole, highly modern in its simplicity. A divine scent, perfect for slipping into your bag thanks to the bottle adorned with a red rose revealing a solid fragrance.
Sonia Rykiel, Pull coeurs navy, 600€.
LHER, Sac Gourmette Marine et Lin écru, 490€.
Diptyque, Eau de Parfum Eau Rose en édition limitée, 140€, et parfum solide rechargeable, 52€.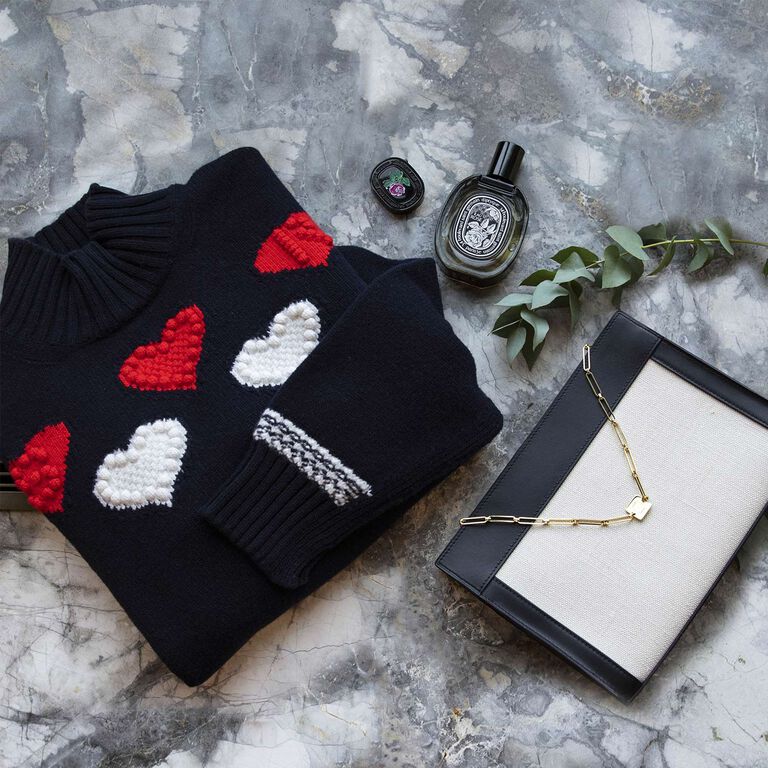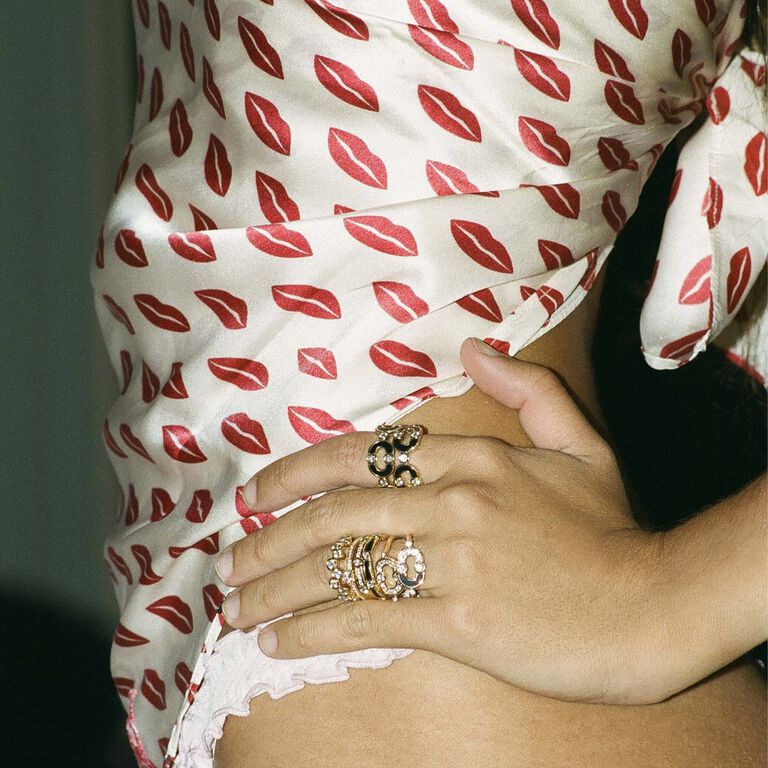 Une Saint Valentin étincelante !
Declare your love with a classic gift: diamonds and jewellery!
Costume jewellery, refined. Lauren Rubinski creates fine jewellery full of character and elegance. Handmade pieces in gold feature domed hearts, colourful catches and rings finished with smooth lines. An array of jewellery that captures the true beauty of love!
New eco-friendly and modern jewellery brand Viltier creates pieces featuring the colours of precious stones such as diamond, and semi-precious stones such as malachite, onyx and Taurus eye. Fall for the charms of the brand's flagship collection, Magnetic, featuring an Art Deco feel.
Head to the Espace Joaillerie, located on the ground floor.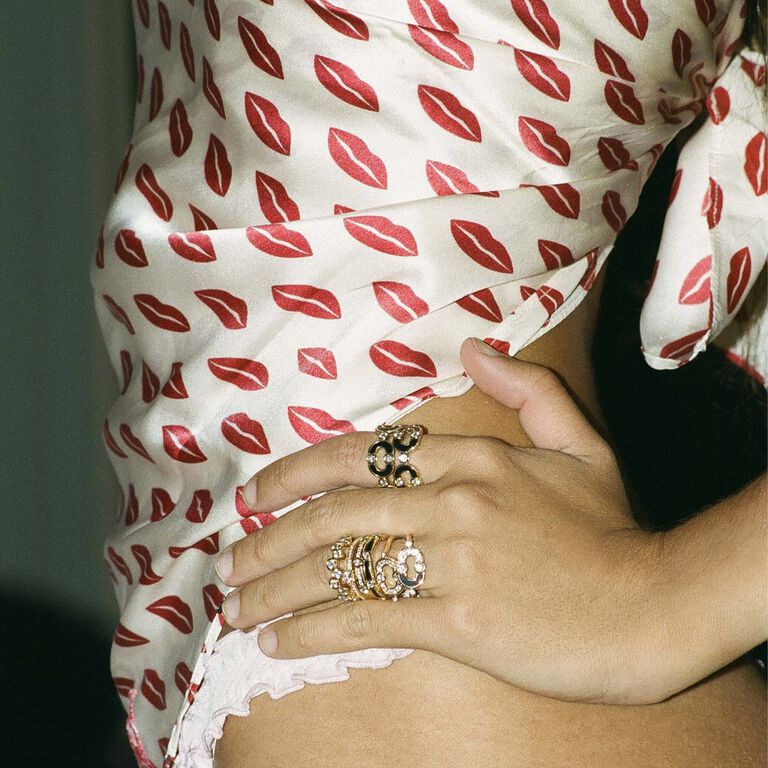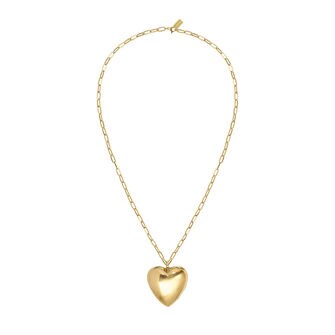 LAUREN RUBINSKI, Collier cœur or jaune 14 carats, 6 295€.
LAUREN RUBINSKI, Charms Love Me en or jaune 14 carats et émail, 1 100€.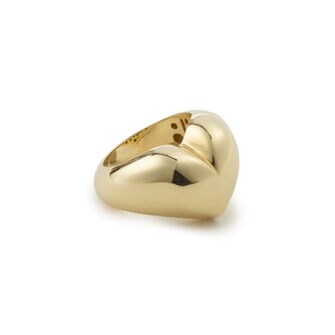 LAUREN RUBINSKI, Bague cœur en or jaune 14 carats, 2 750€.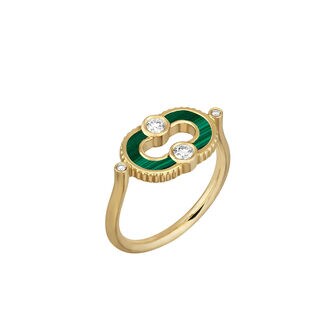 VILTIER, Bague Magnetic en or jaune 18 carats, malachite et diamants, 1 950€.
VILTIER, Collier Magnetic en or jaune 18 carats et diamants, 3 800€.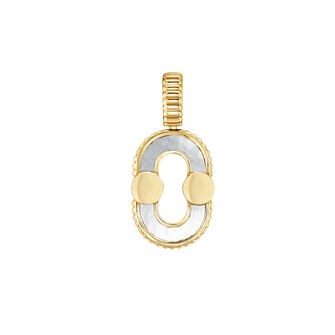 VILTIER, Pendentif Magnetic Twist en or jaune 18 carats et nacre, 1 050€.