Dans les bras de Morphée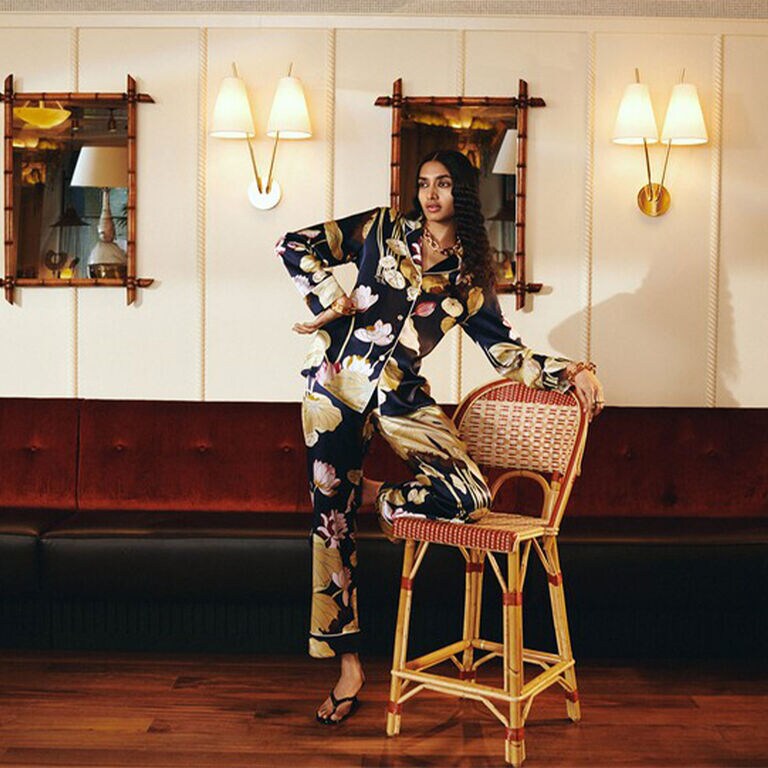 Auparavant réservé aux moments passés à la maison loin du regard de tous, le vestiaire homewear et loungewear se dévoile aujourd'hui au grand jour. Un ensemble en soie, en passant par un top à fines bretelles, une robe longue ou un kimono précieux : les pièces les plus confortables du dressing sont plus tendances que jamais.
Soie luxueuse, lin délicat ou doux coton… laissez-vous tenter par mille et une variations pour des nuits et des soirées sous le signe du calme et de la volupté dans les bras de Morphée.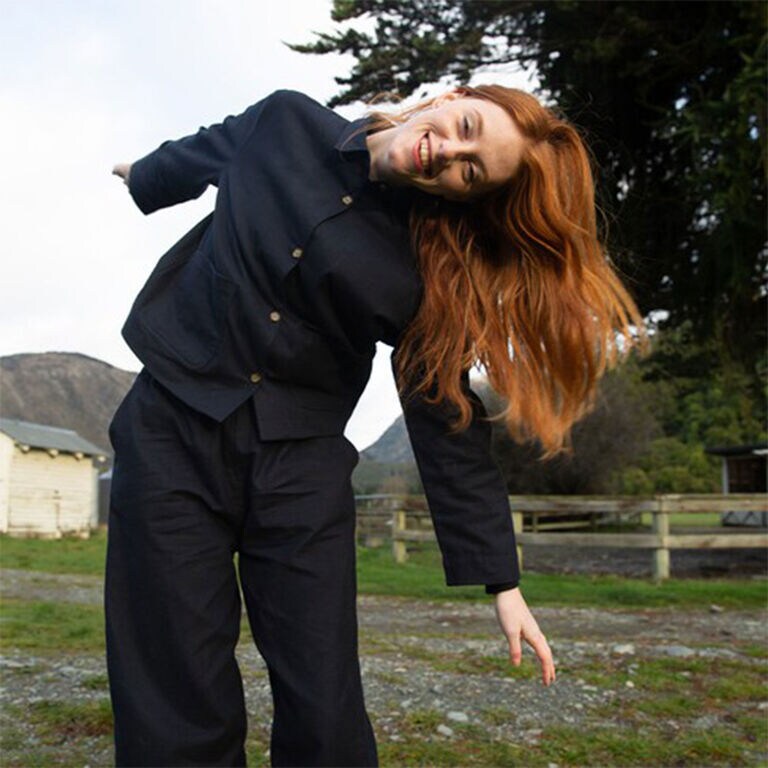 Desmond & Dempsey est avant tout une marque née d'une histoire d'amour entre ses créateurs Joel et Molly en quête du pyjama parfait. Aujourd'hui, la marque se distingue par ses motifs colorés et uniques, peints dans leur studio londonien, imprimés sur du coton biologique et ensuite coupés et cousus à la main au Portugal. Les coupes épurées aux lignes structurées donnent à ces pyjamas ses lettres de noblesse.
La dernière collection de pyjamas, inspirée des voyages au cœur de la Nouvelle Zélande, séduira les amateurs de péripéties et périples lointains.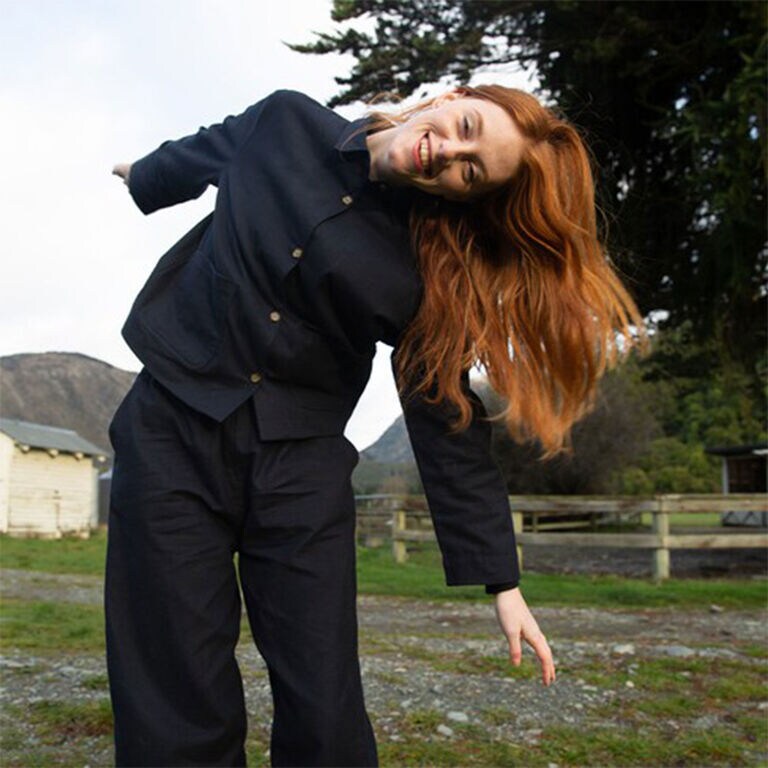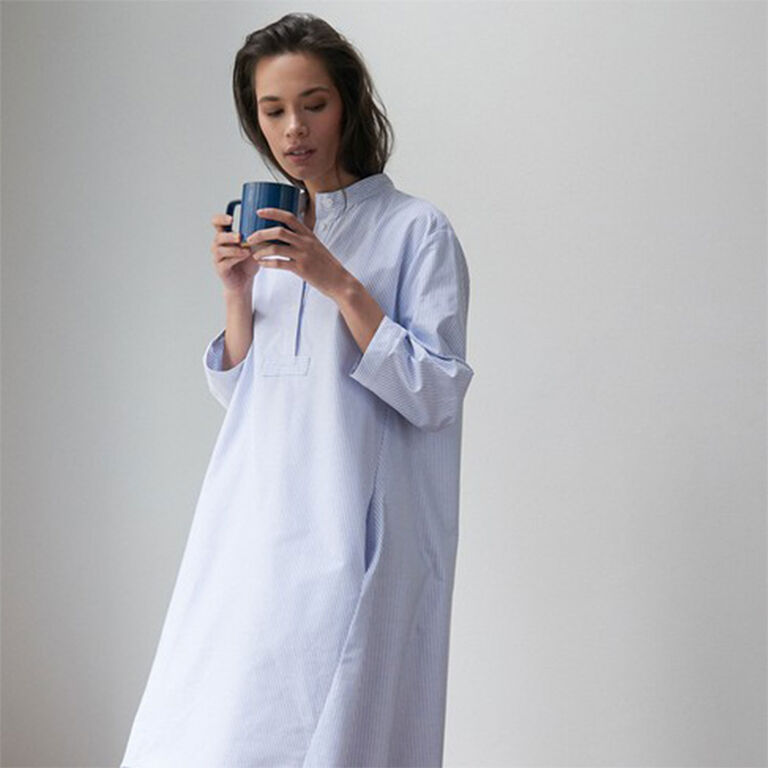 Les créations de The Sleep Shirt, griffe canadienne de pyjamas et de pièces loungewear, se distinguent par des coupes minimalistes et des lignes épurées. Réalisées dans des matières fluides et légères de qualité telles que le coton ou le lin, ce sont avant tout des pièces qui allient élégance et confort.
Conçue à l'origine pour la chambre à coucher, la chemise de nuit se porte désormais à toute occasion : pour une balade en bord de mer en été, ou une soirée au chaud dans un chalet à la montagne. Associée avec un cardigan douillet et des chaussettes en cachemire, l'hiver sera cosy.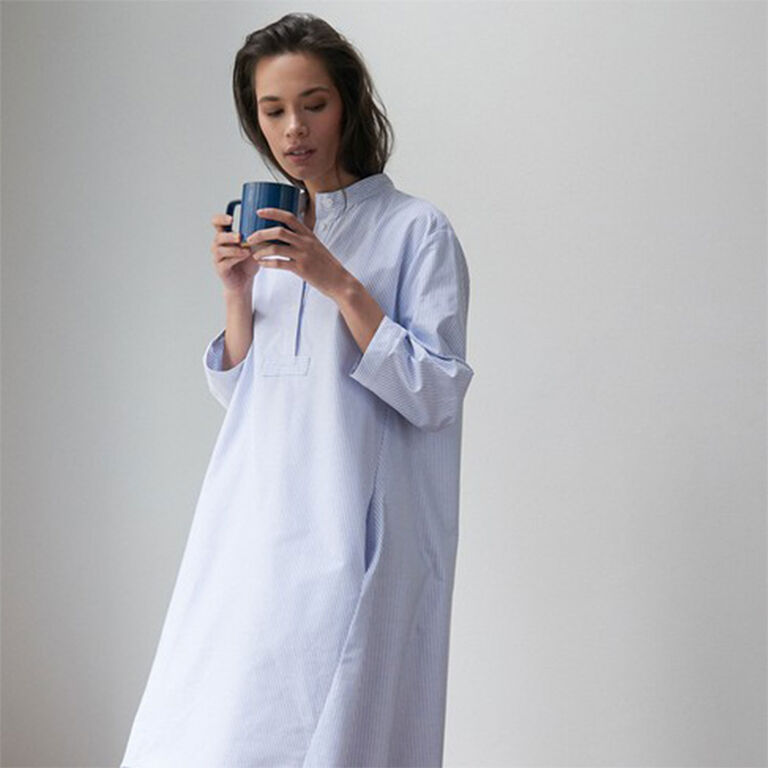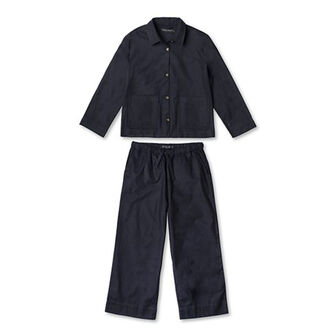 Desmond & Dempsey, Ensemble pour femmes en coton brossé Marine, 200€.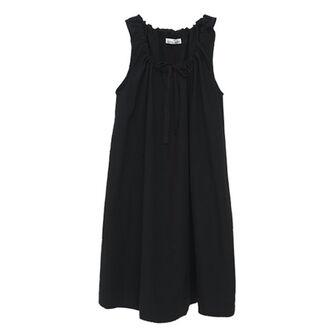 The Sleep Shirt, Chemise de nuit noire sans manches en seersucker, 360 €.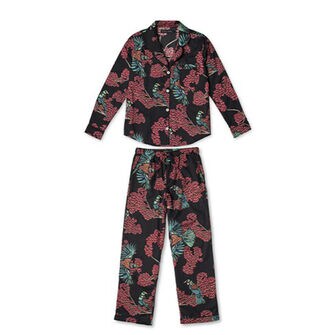 Desmond & Dempsey, Ensemble pour femmes en coton Passerine, 185€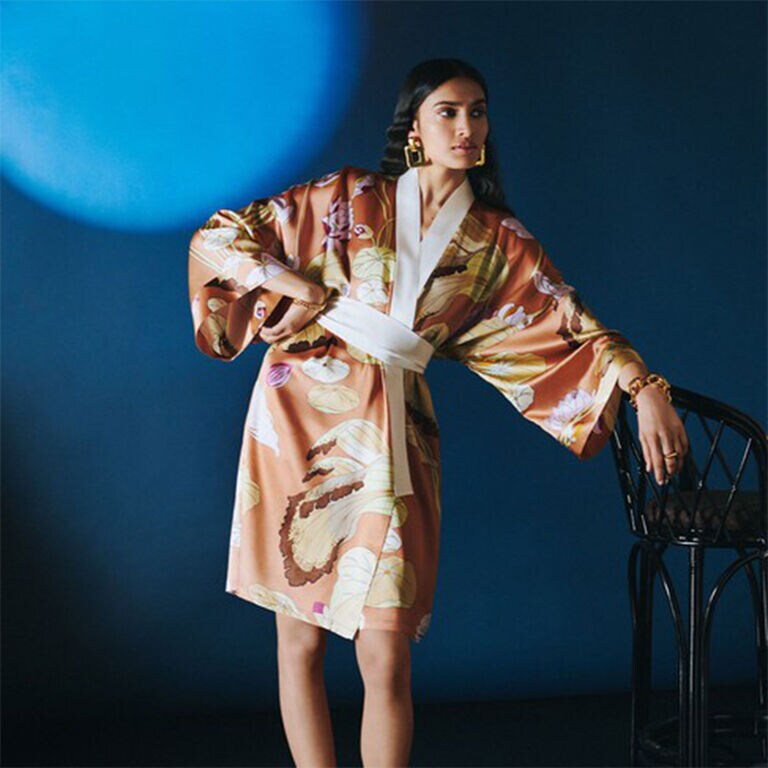 Succombez aux créations luxueuses de la jeune griffe londonienne, Olivia von Halle, qui remet à jour les pyjamas des années 20. Les kimonos, les chemises de nuit et les pyjamas se parent d'imprimés lumineux représentant des fleurs colorées ainsi que des signes astrologiques ! Une idée cadeau originale pour celles qui font confiance aux astres et arborent dignement leur signe astrologique !
Fabriqué en soie, vous pourrez également détourner ce kimono et le porter avec des talons et des bijoux scintillants pour une soirée festive.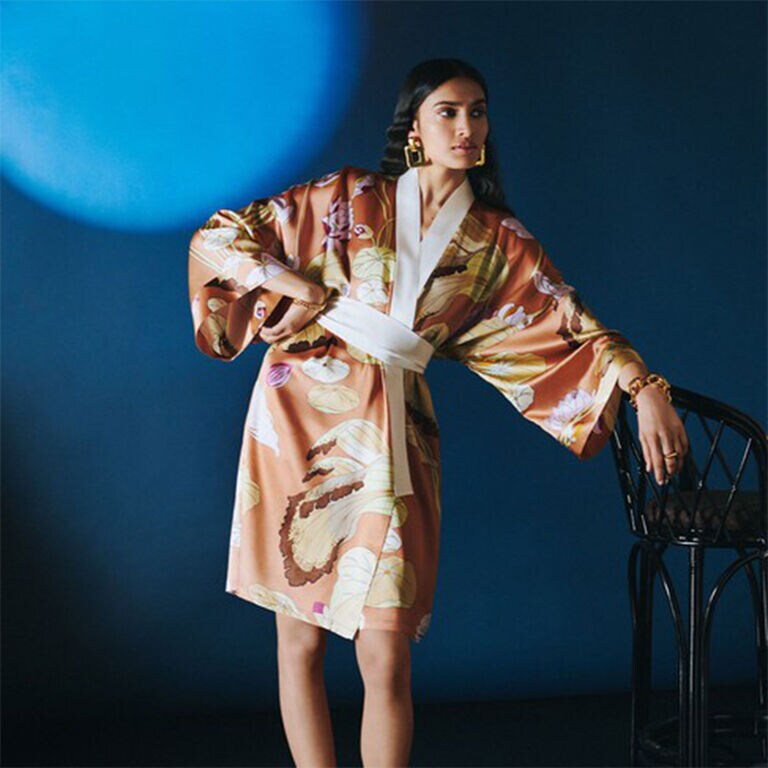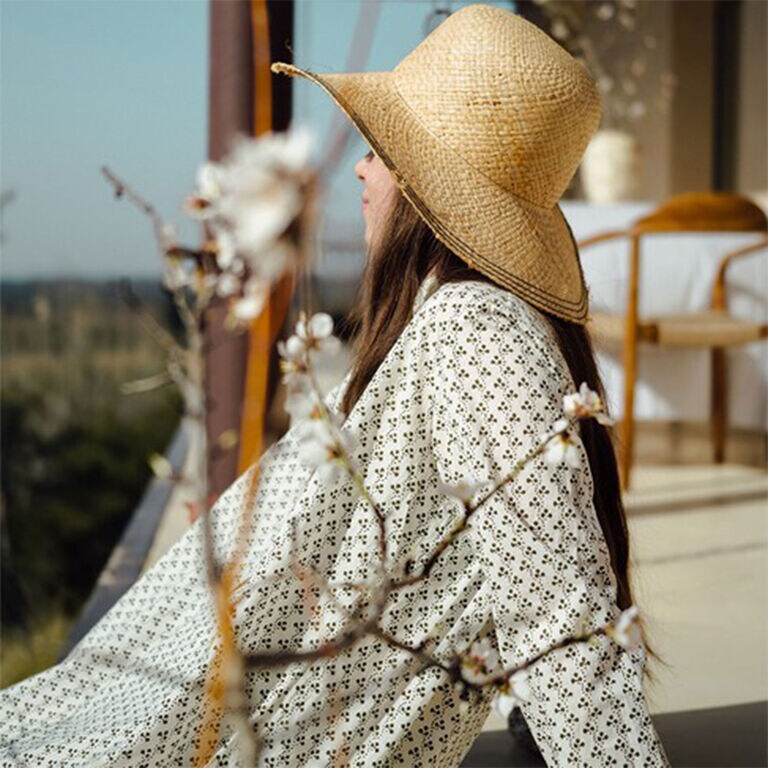 Le voyage continue avec les créations de la marque Scarlette Ateliers qui s'est installée à New Delhi. Des tissus uniques dénichés aux quatre coins du pays, des imprimés d'une délicatesse envoûtante et tout un savoir-faire indien mettent à l'honneur la tradition d'un geste ancestral. Associez le pyjama à des chaussettes en cachemire et des chaussons en peau lainée pour des soirées réconfortantes à attendre le père Noël au coin du feu.