Soak up the sun over lunch
A large and beautifully laid table, a sunny spot for sun worshippers and some shade for everyone else. Delicious seasonal dishes all lined up, colourful plates being passed around, clinking glasses and the sound of laughter coming from every direction. You get the idea. The kind of lazy summer lunch you look forward to serving in the garden.
Inspired by the scents of summer, discover collections of tableware designed to make any lunch extra special, whether that means enjoyed in deepest Provence, picnics in the country, or dining on rooftop terraces in Paris.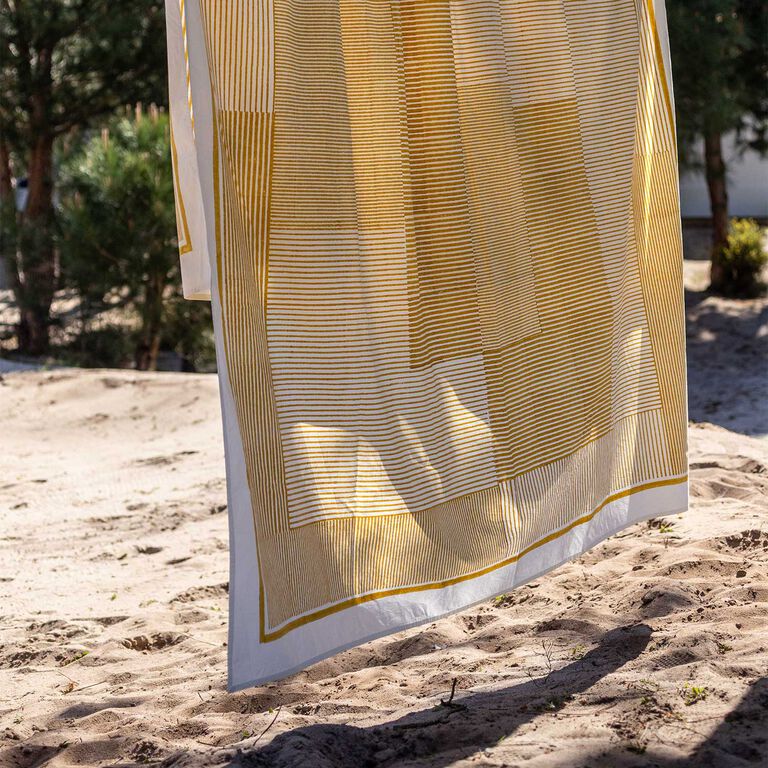 To help you recreate the magic of holiday meals, Caravane has created the Aryo table linen collection, hand woven and printed in India. The tablecloth is adorned with astonishing stripes of different thicknesses, which appear to be intertwined and almost as if dancing. Edged with a delicate border, the turmeric colour of this cotton cloth is both warm and welcoming, reminiscent of the sun.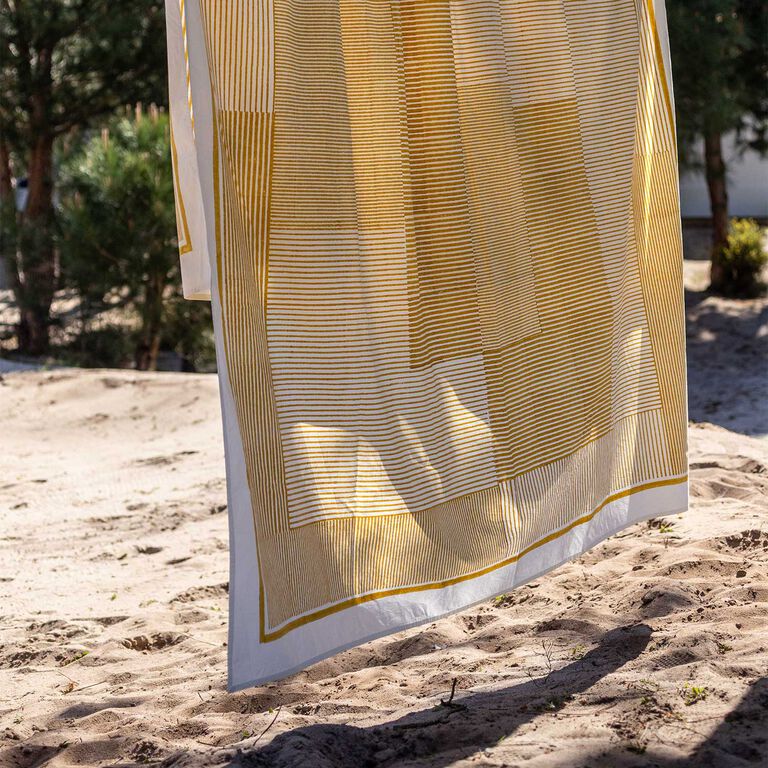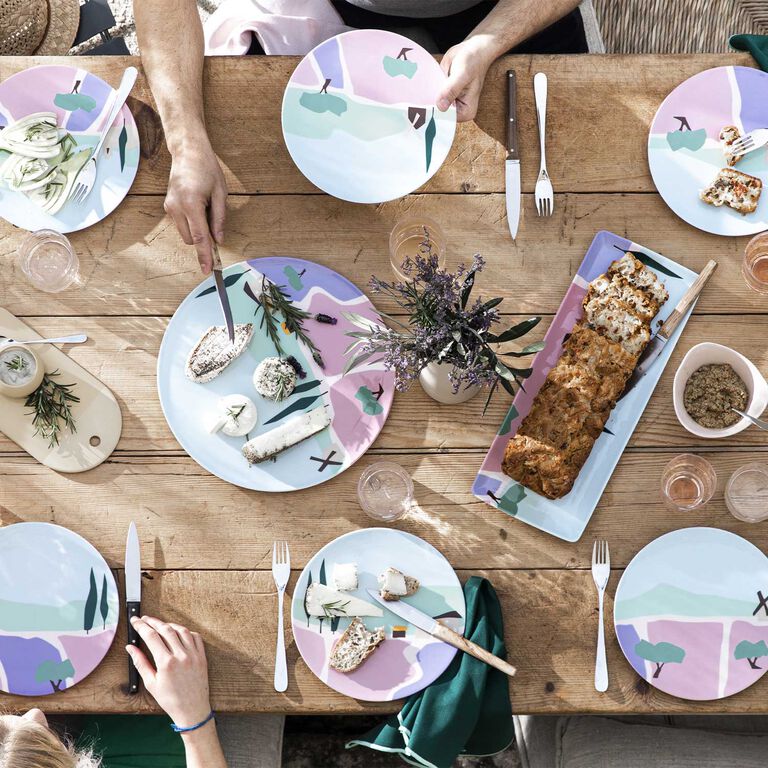 Head to Provence, where the scent of lavender and the sound of singing cicadas fills the air, and time seems to stand still. Degrenne's third collection was inspired by the landscape of the South of France. The pastel colour of the tableware not only inspires wanderlust, but is synonymous with relaxation and spending quality family time together. Papercut patterns add freshness and modernity to all the creations, while depicting these timeless and unique landscapes.
Discover the Destination Sud collection, including a set of 6 dessert plates with a unique design, 2 sharing platters and 3 smaller ones. Combining tranquillity with escapism, Degrenne recreates the region's relaxed lifestyle on its plates!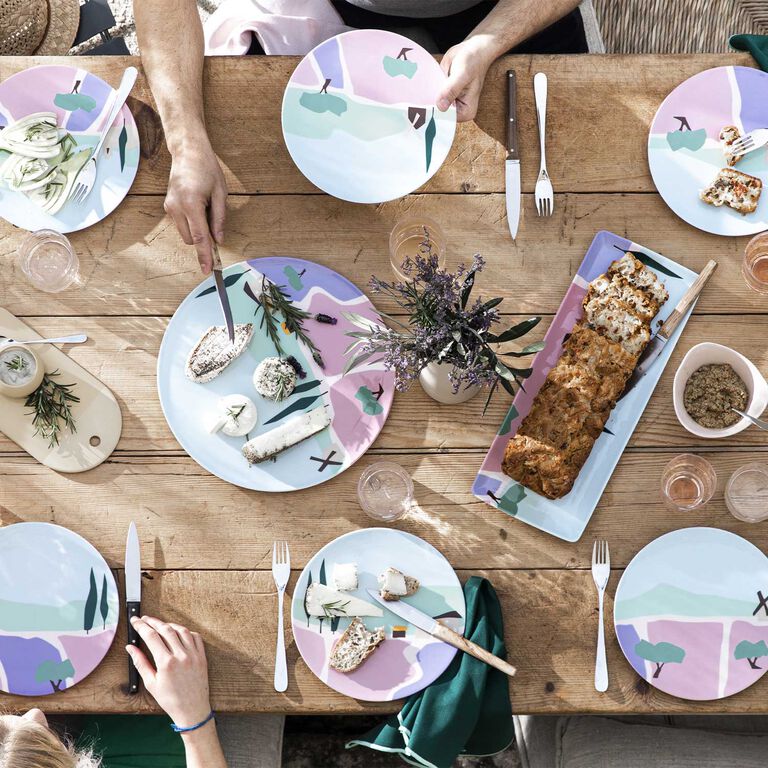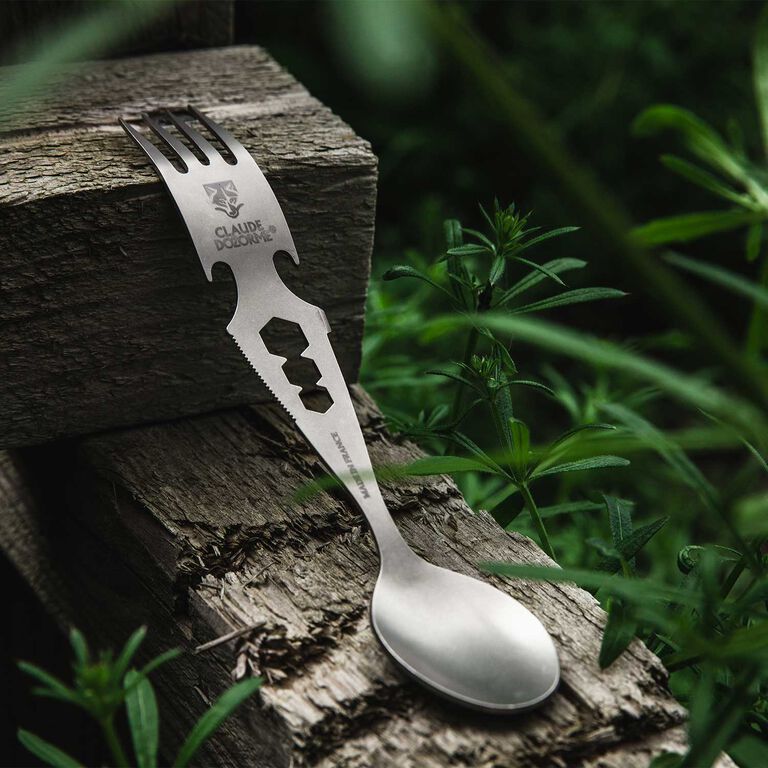 Summer lunches in the countryside are best enjoyed surrounded by lush green grass. Prepare to throw the perfect picnic by packing some Claude Dozorme cutlery, still being made at the century-old factory in Thiers. In fact, the French cutlery maker has created a range of steel cutlery – folding options among them – that you can take with you anywhere!
But the most important feature of your picnic hamper...? A leather pouch containing a steel folding knife and a Fork Spinner; a piece of cutlery combining a fork, a spoon and a bottle opener... not to mention a handy screwdriver and a nut driver.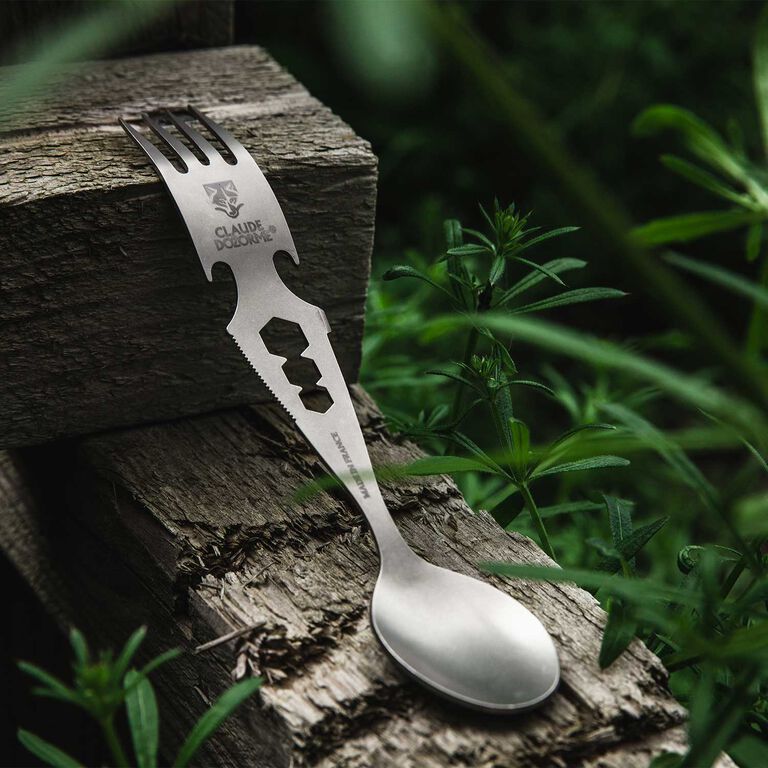 Parisian rooftop terraces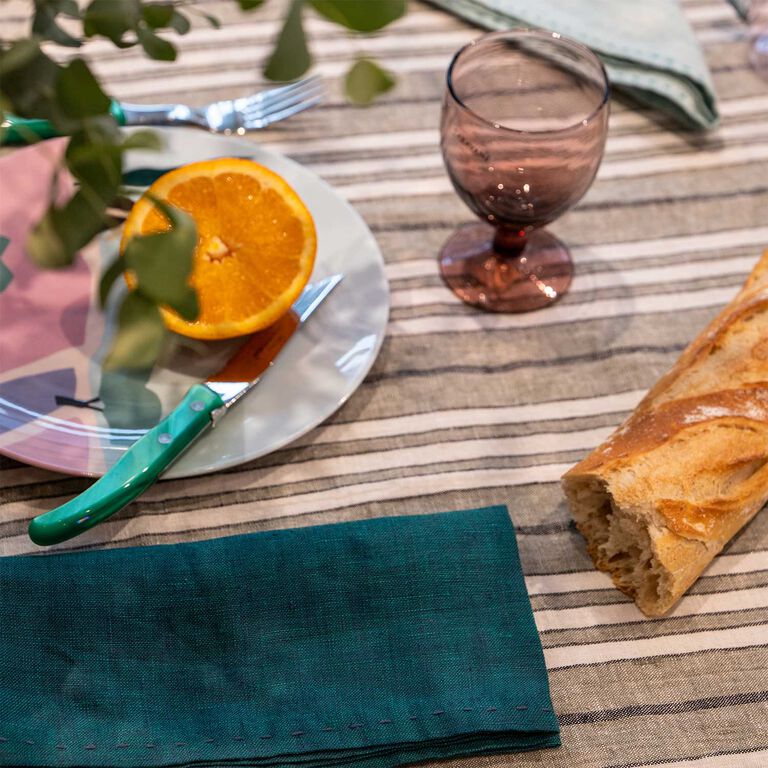 Lazy summer lunches are a real breath of fresh air on a terrace with trees and views over the rooftops of Paris. Le Bon Marché has created a collection of chic yet understated table linen to help you get the Rive Gauche look. Made out of linen at Le Bon Marché's European workshops, these summer tablecloths make lunch a casual, yet elegant affair. With their fine white stripes and grey-green colour, lunch in Paris will feel more like a holiday.